TAKE A LOOK AT THE PROJECT
---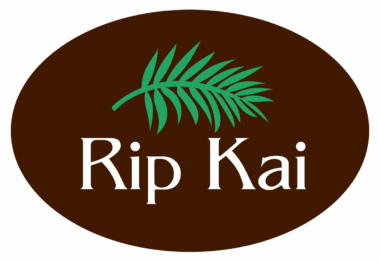 9 Bedroom oceanfront estate in Northside
Attention to detail in this 10-bedroom estate on a spectacular stretch of pristine beachfront property in the coveted Northside gives Rip Kai a micro-resort feel. Magnificent gated & walled luxury design for ultimate privacy. A convenient oceanfront location in Rum Point on two acres of elevated sand offers our guests serene panoramic views, excellent snorkelling, and long walks on the beach.
Photo Gallery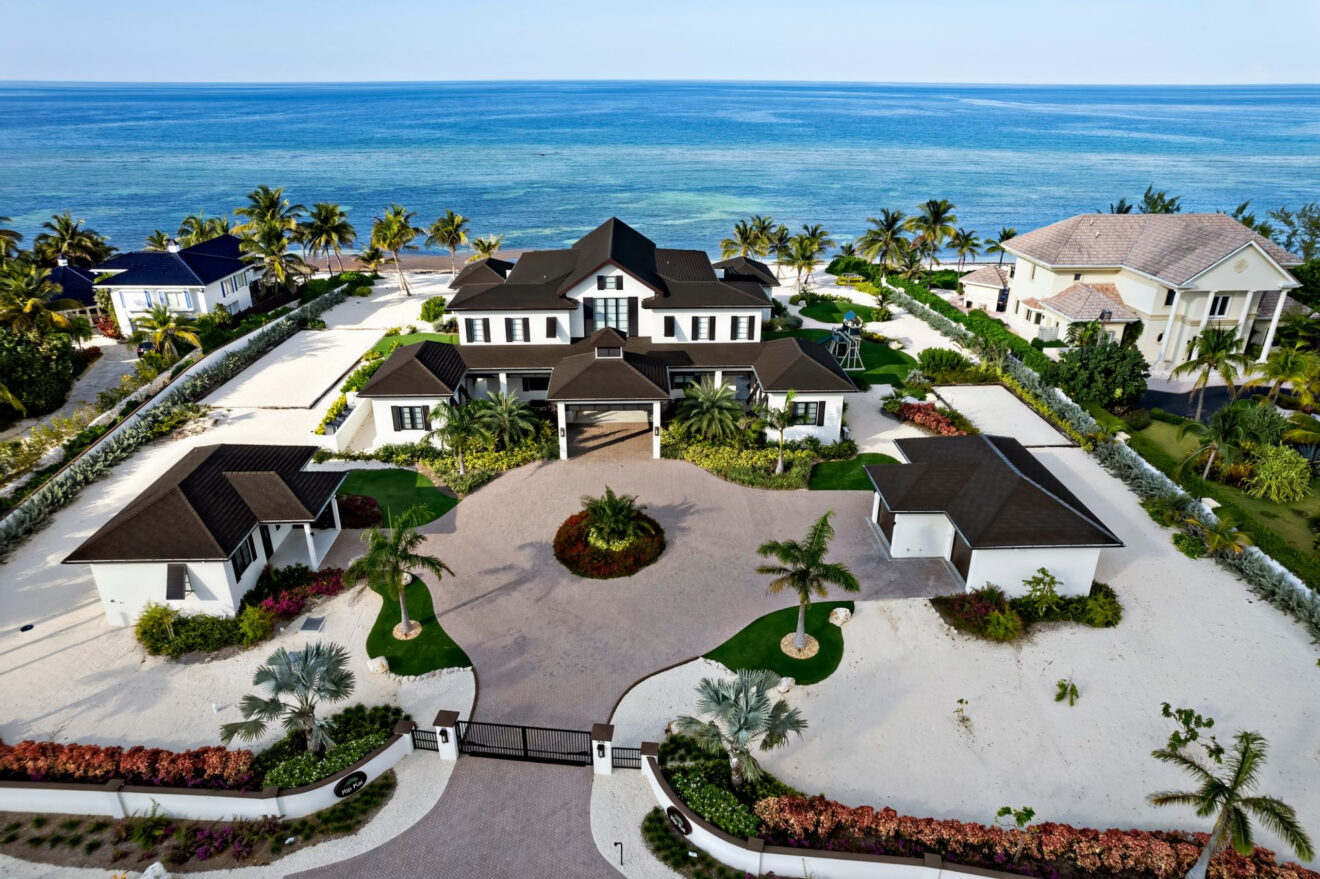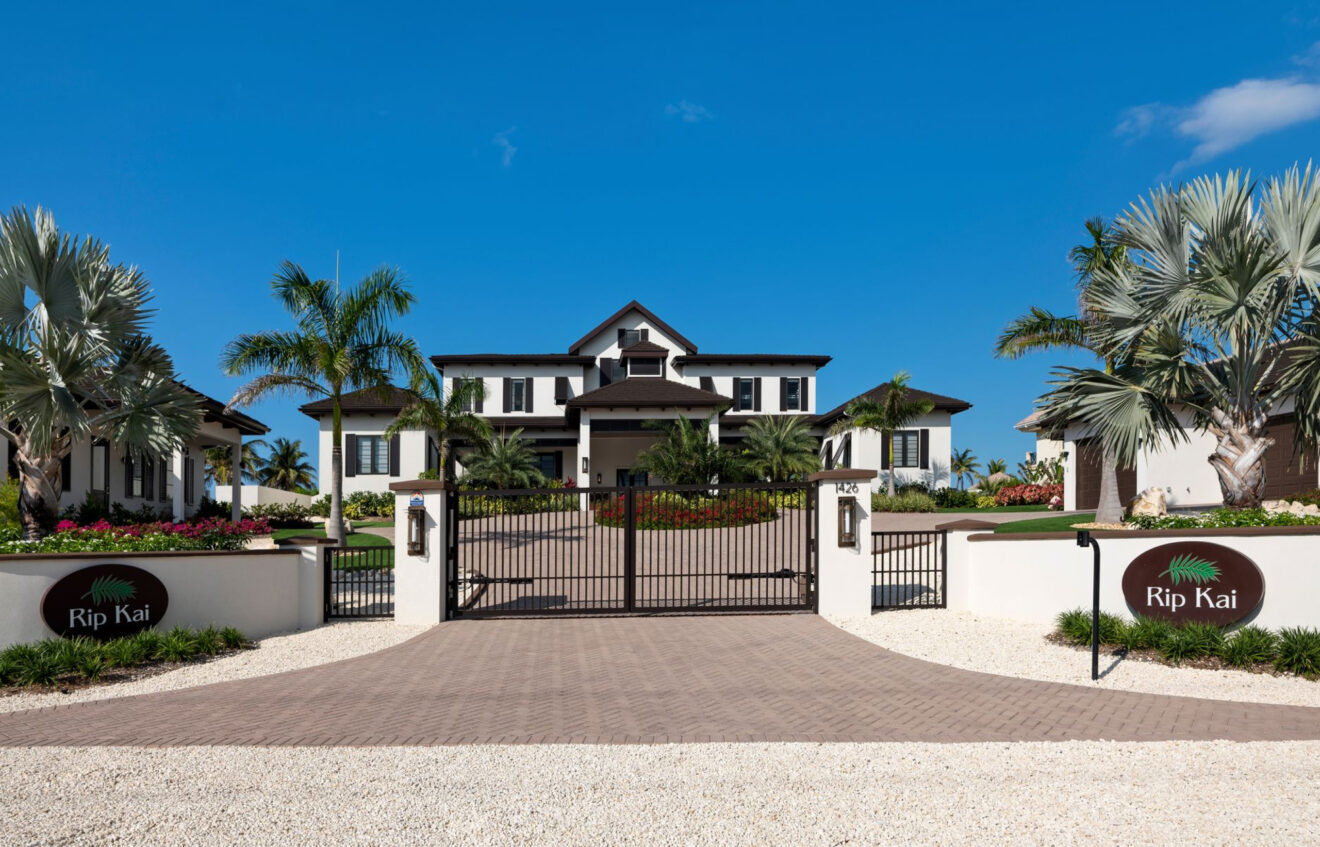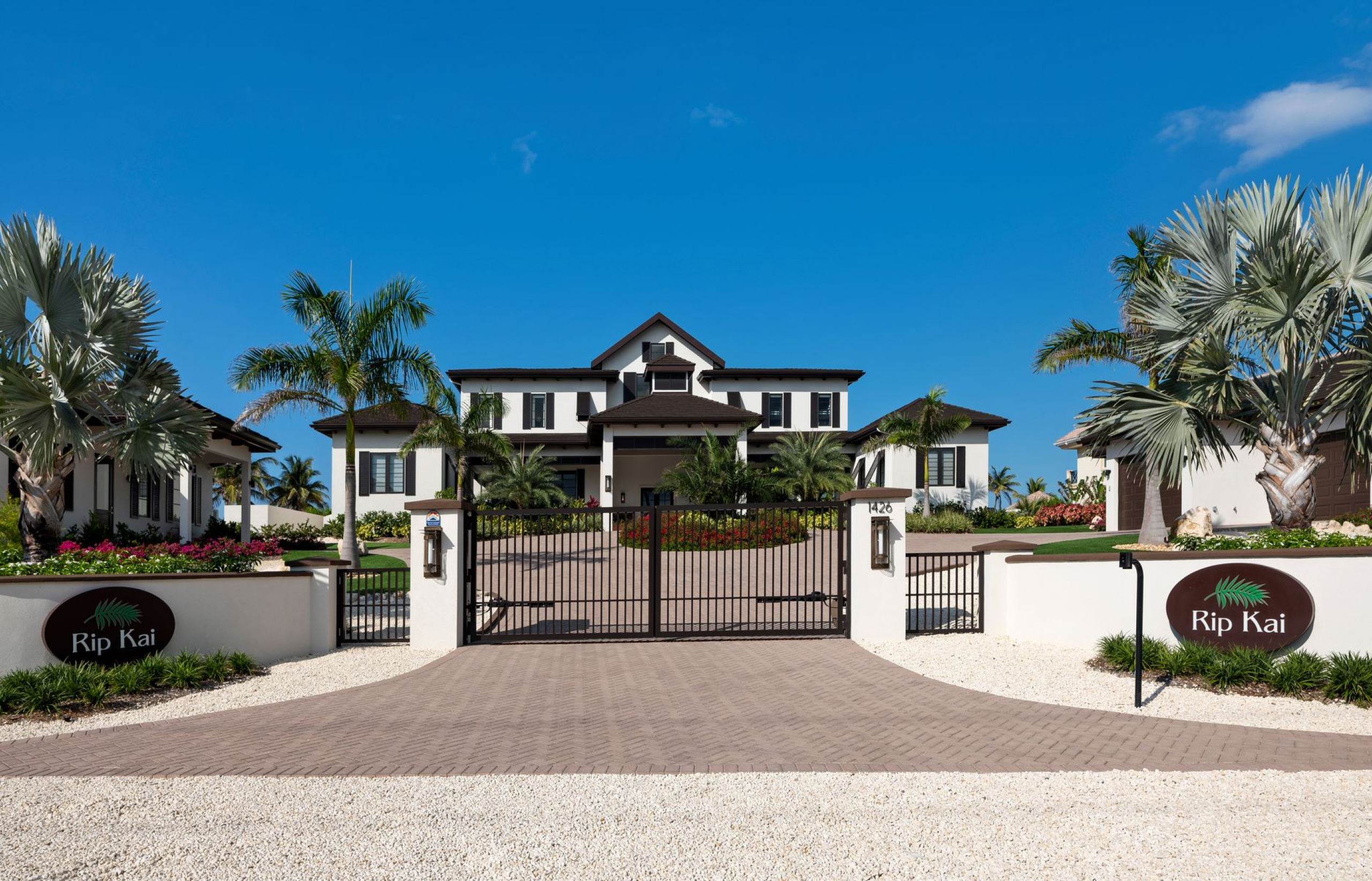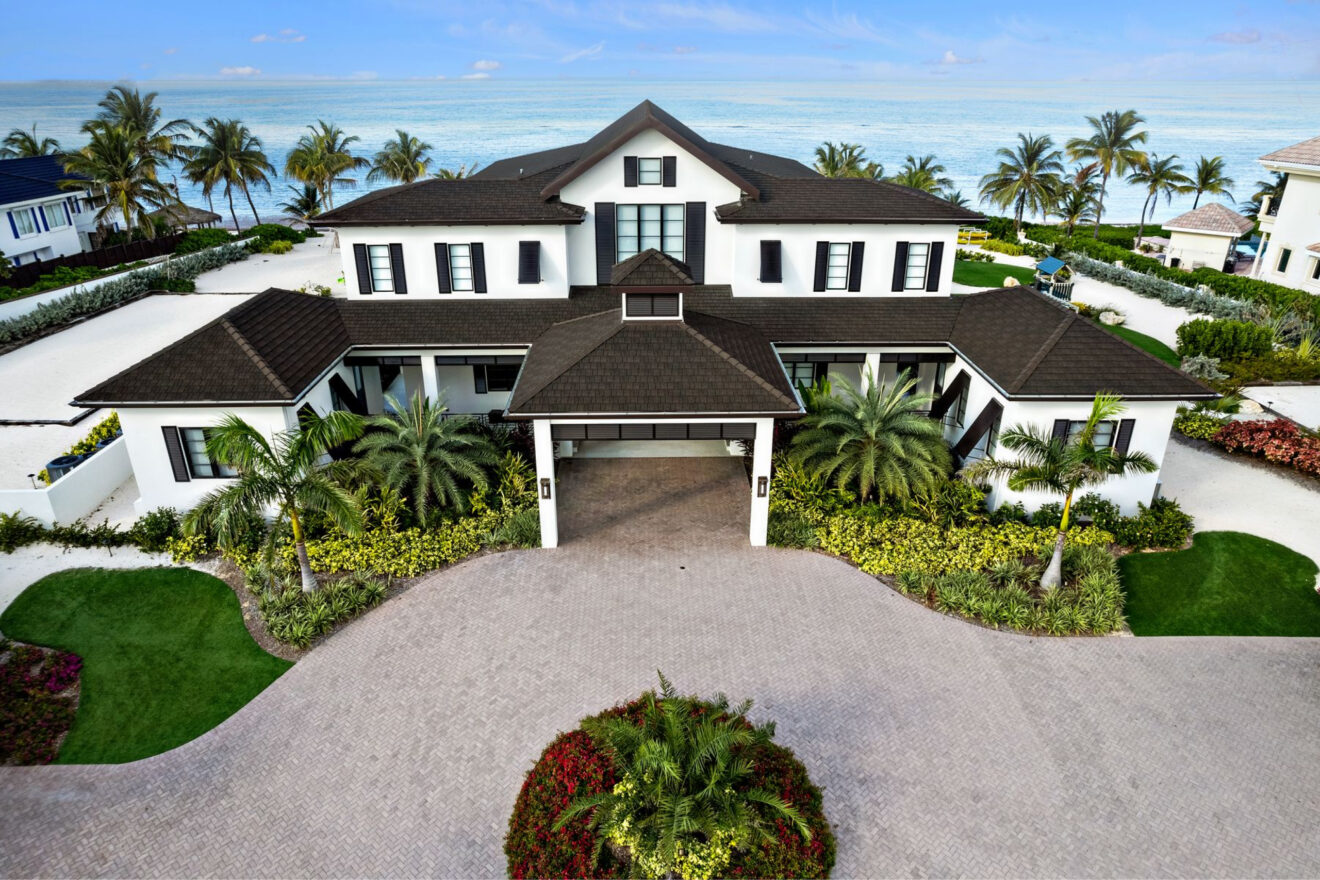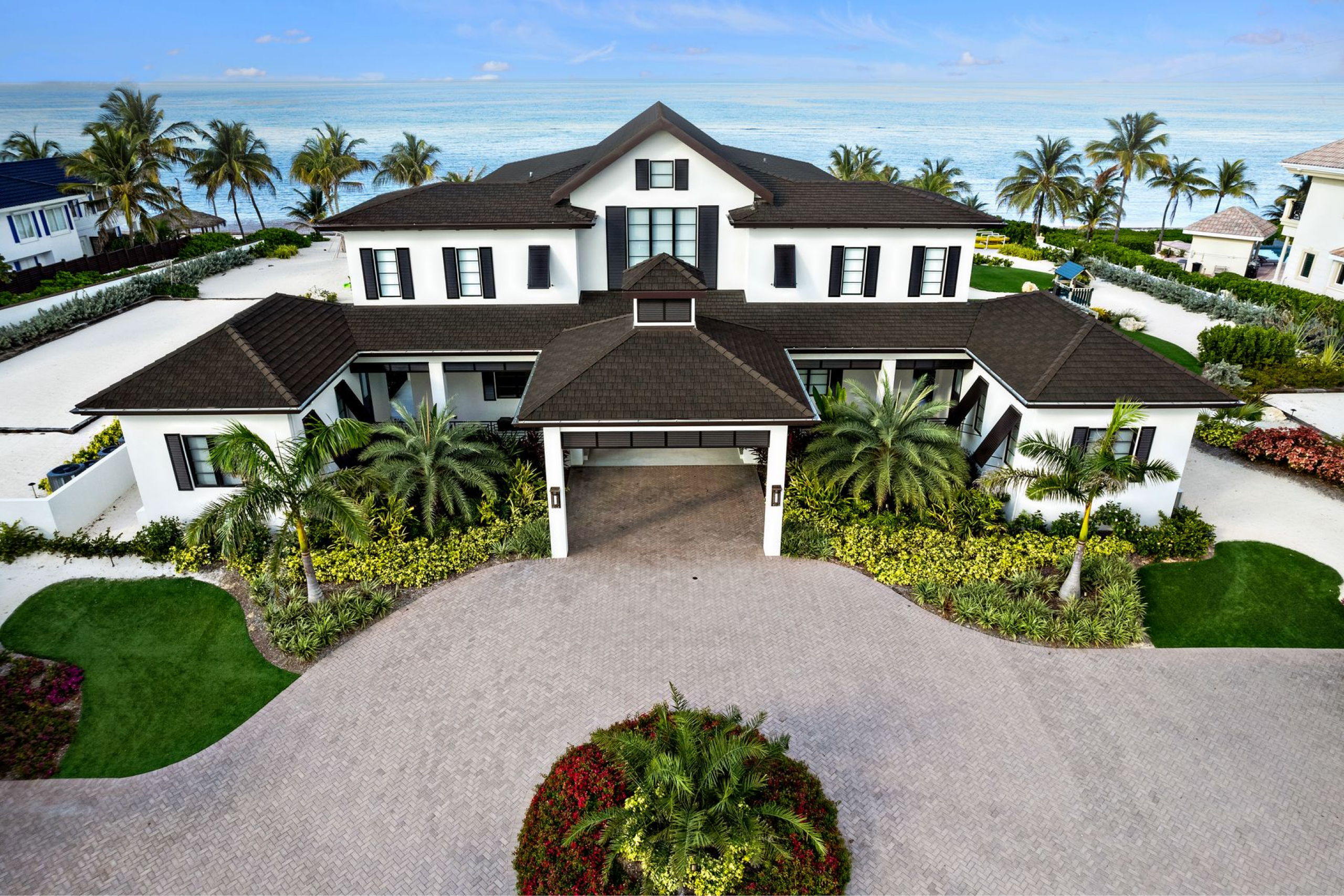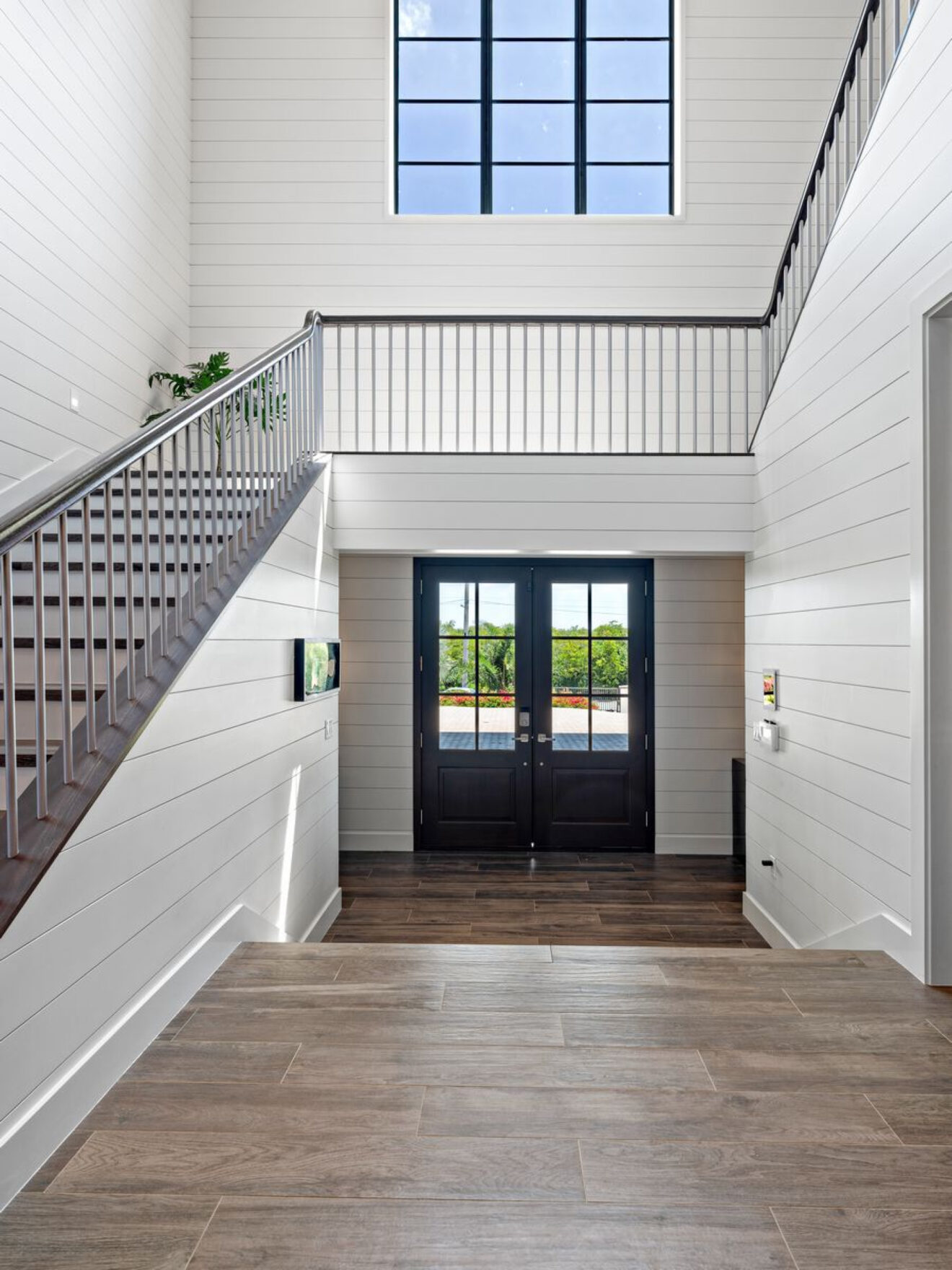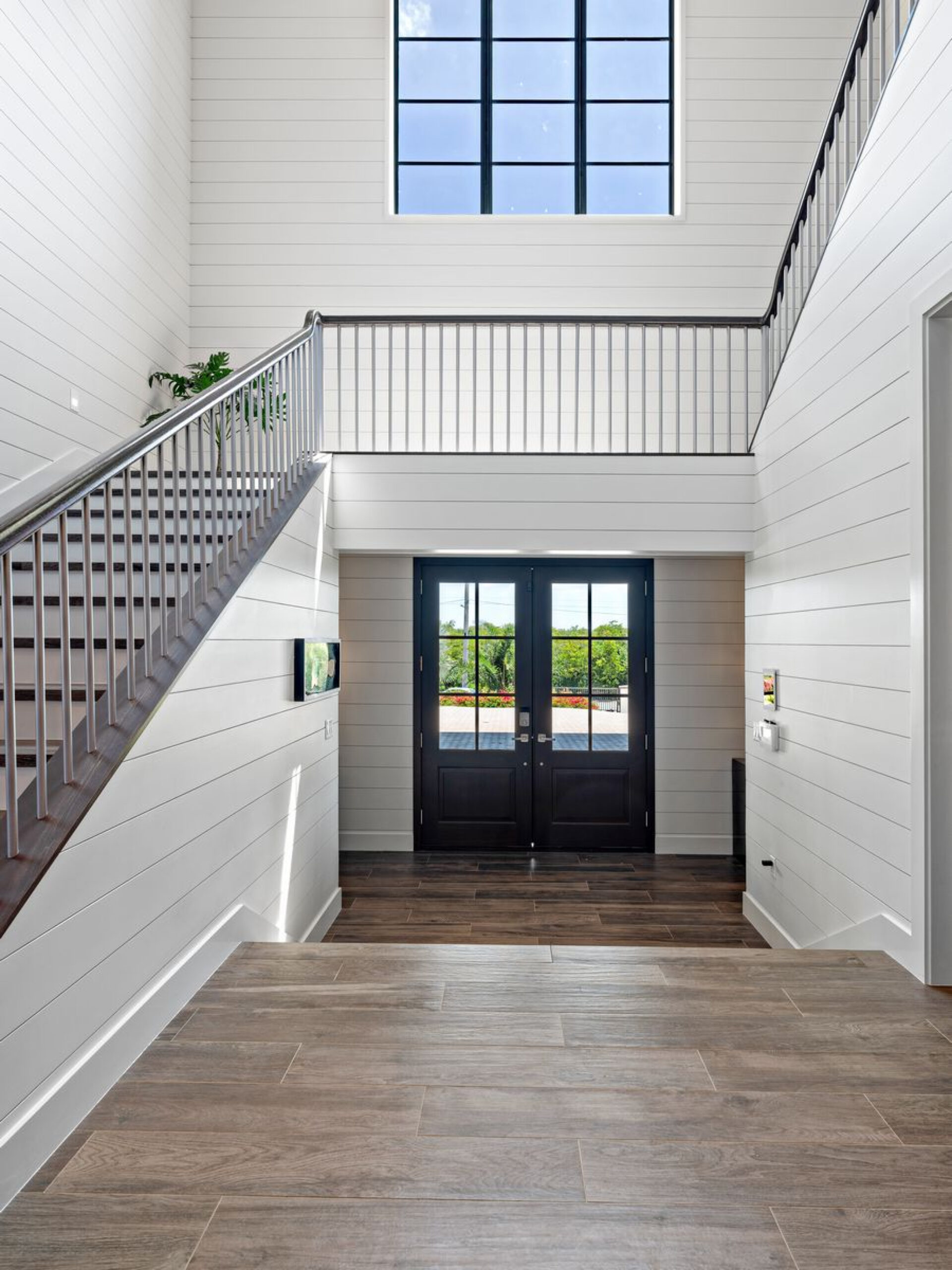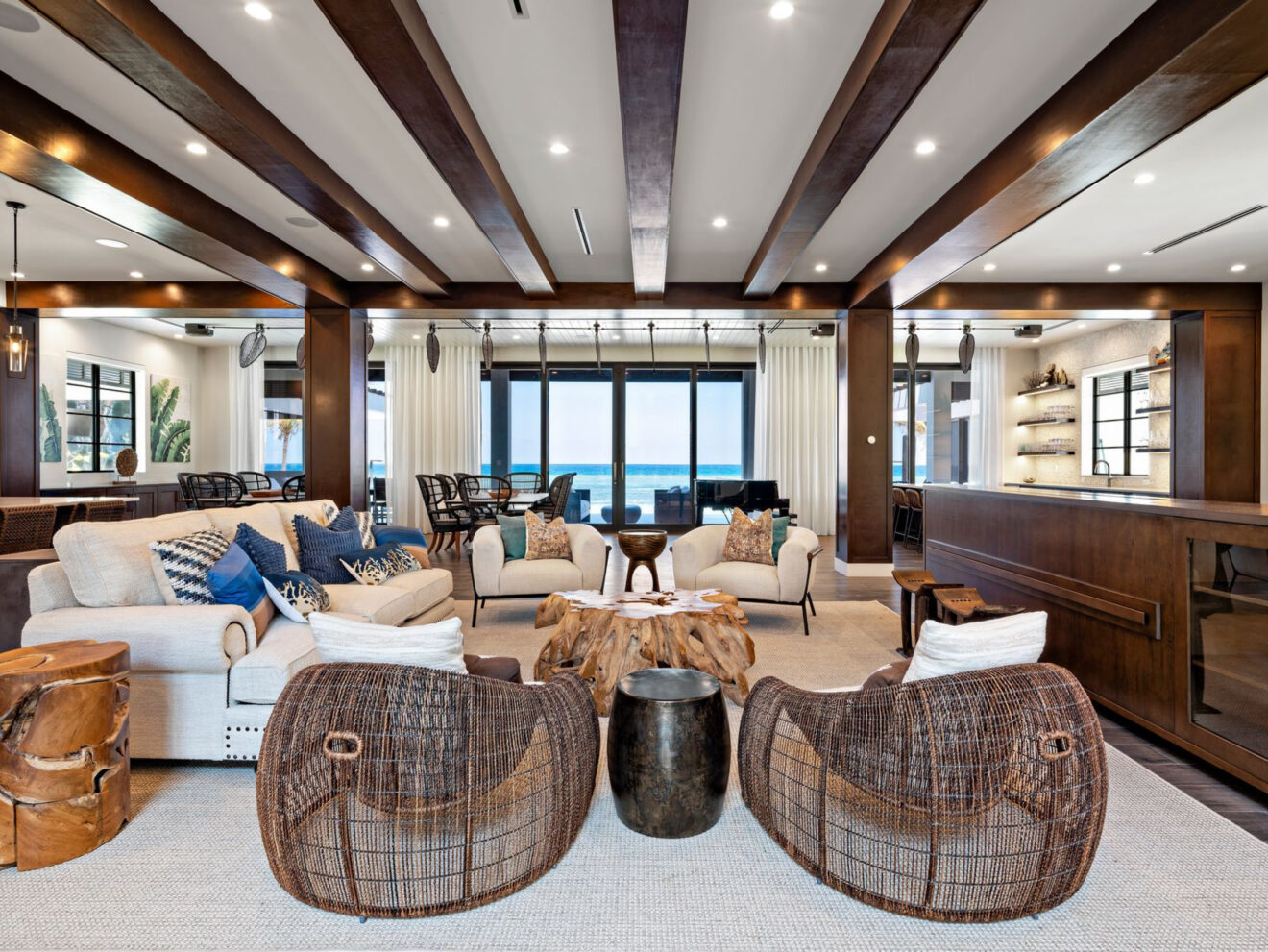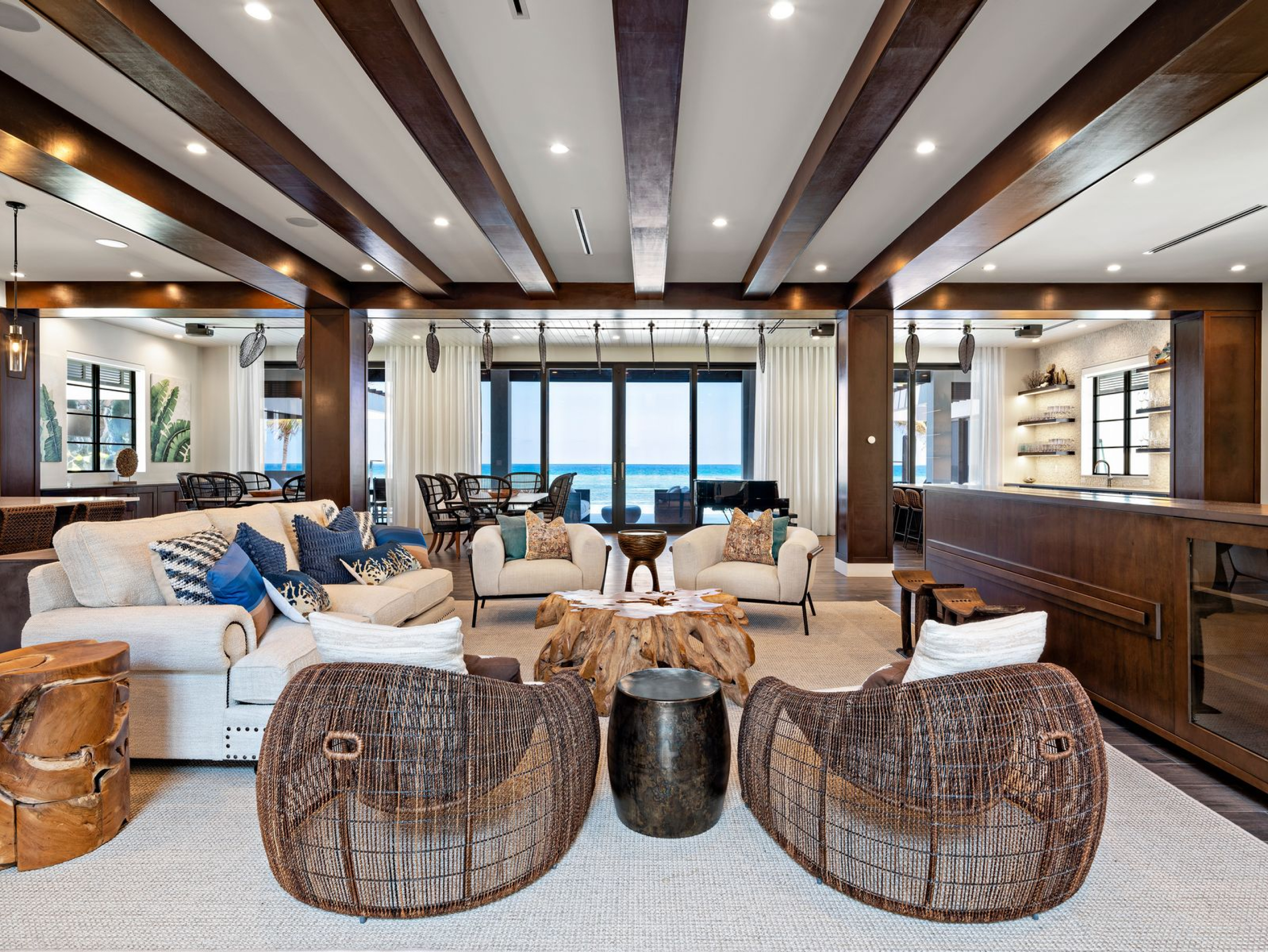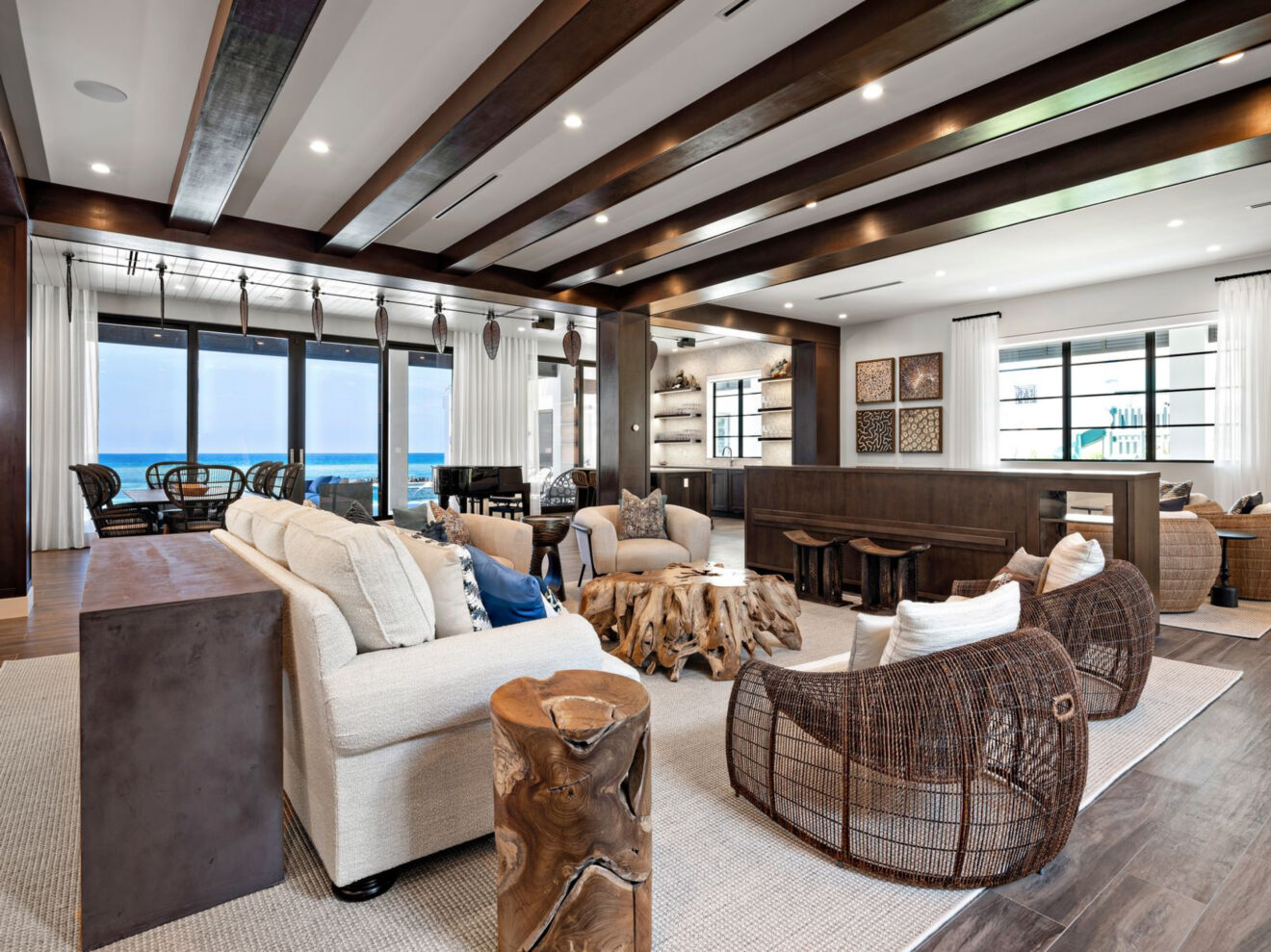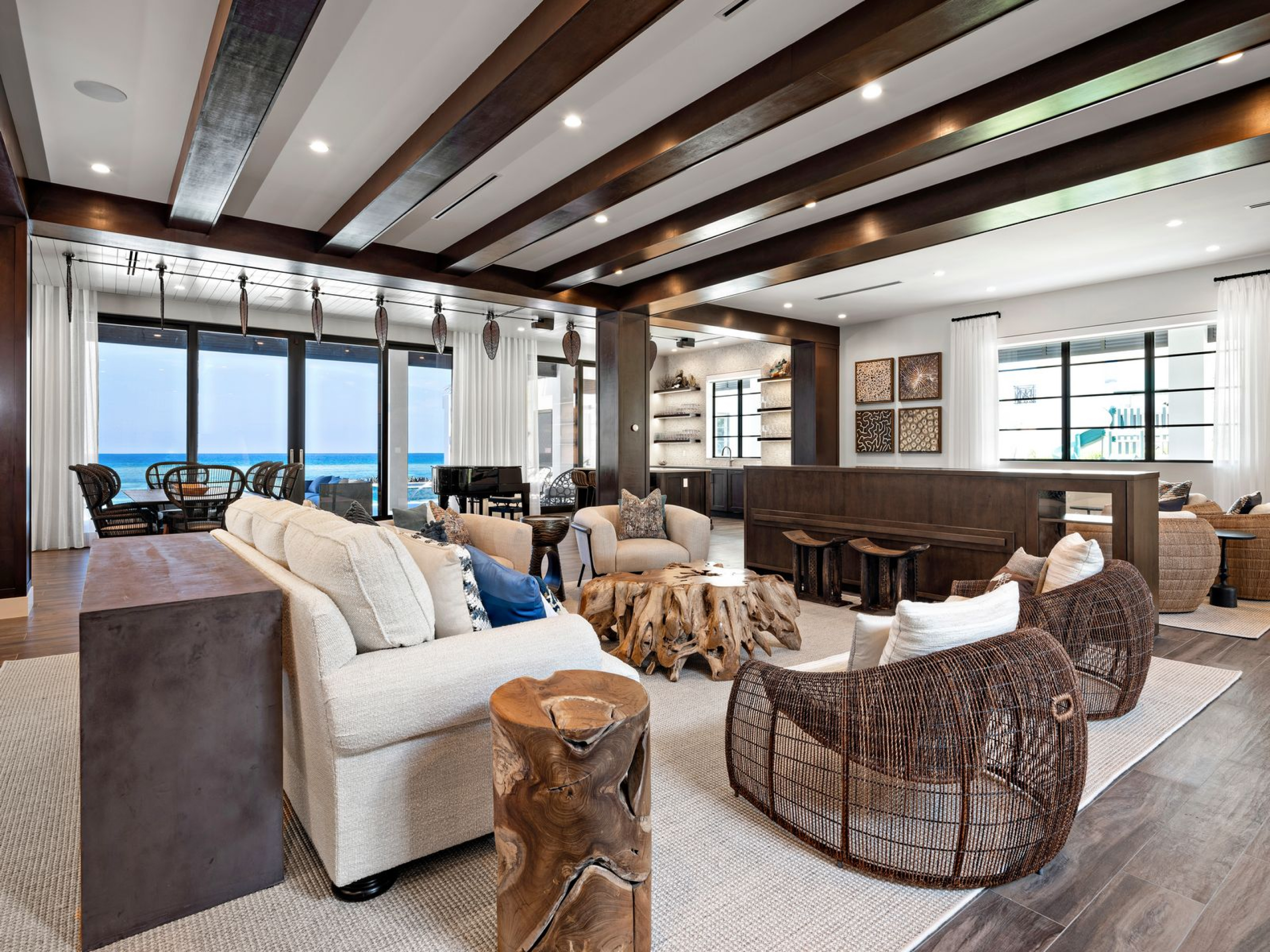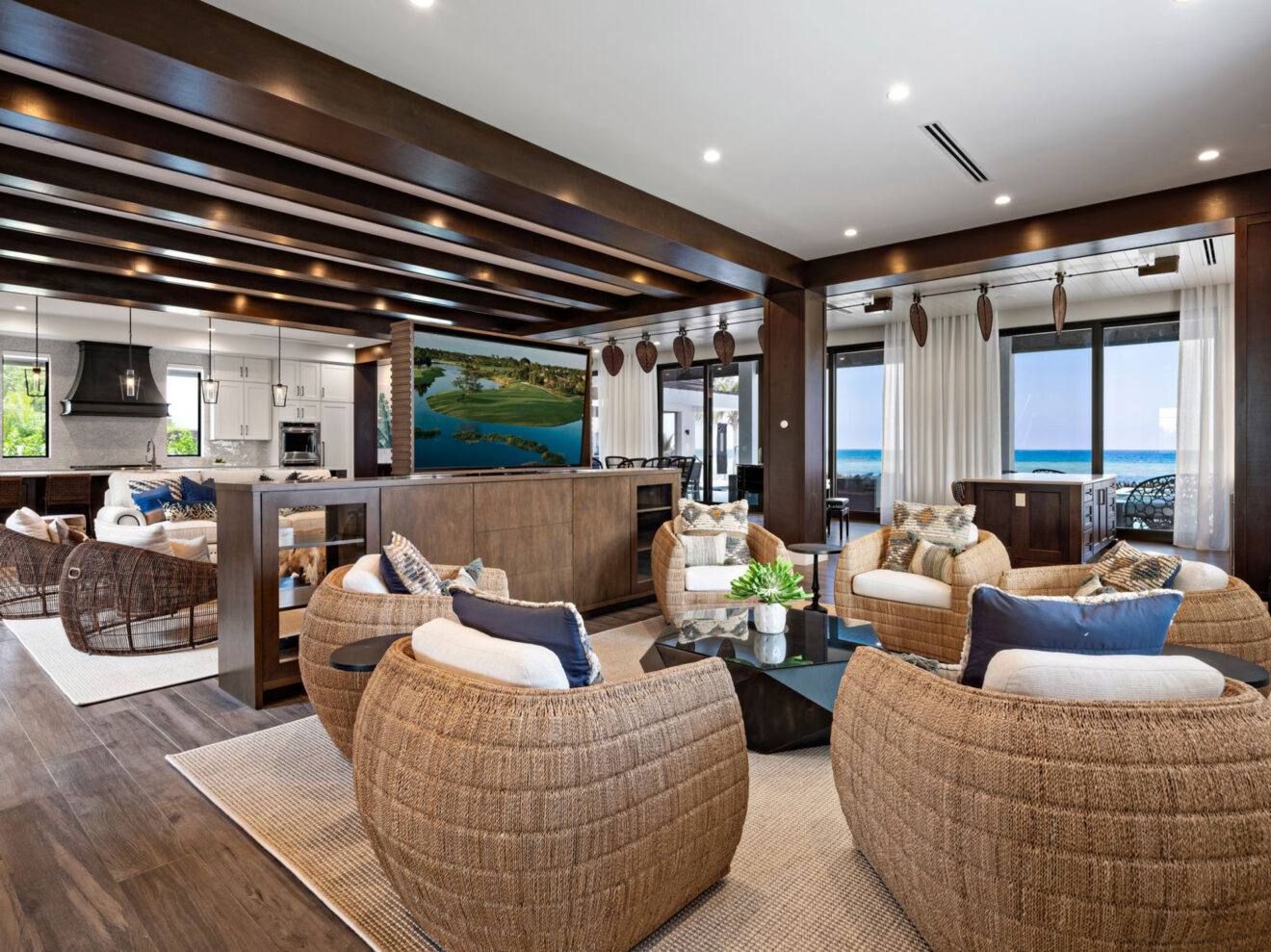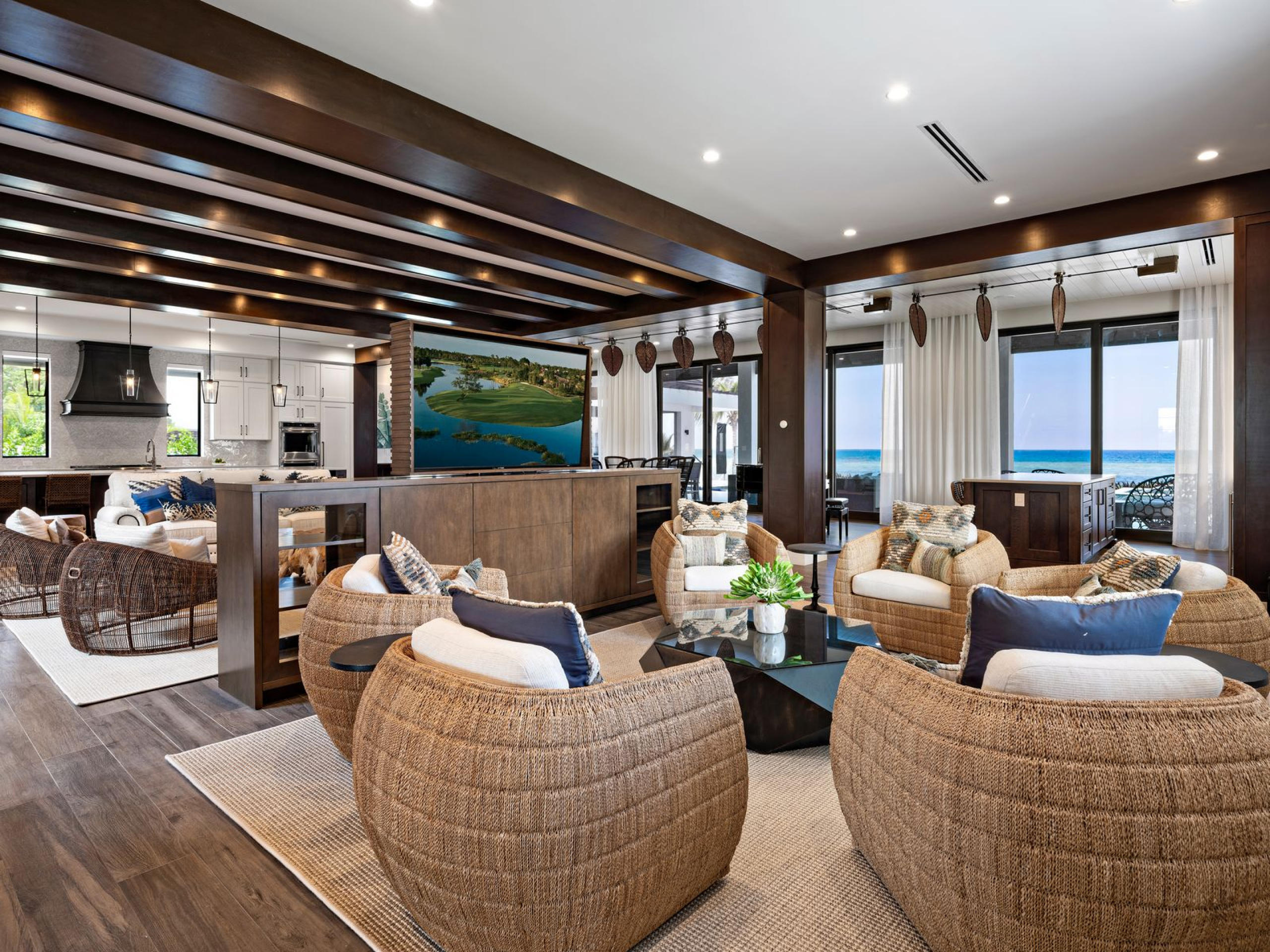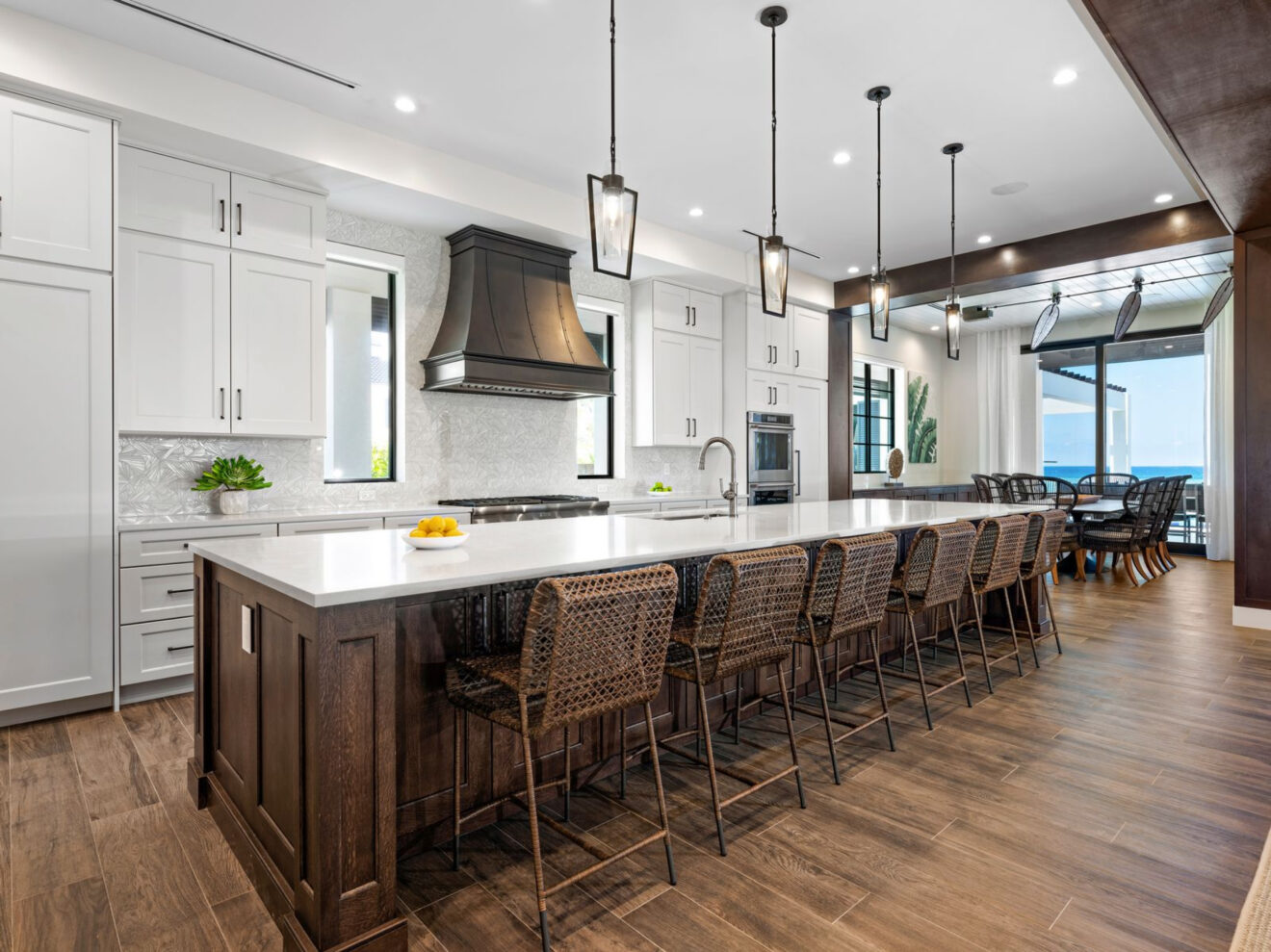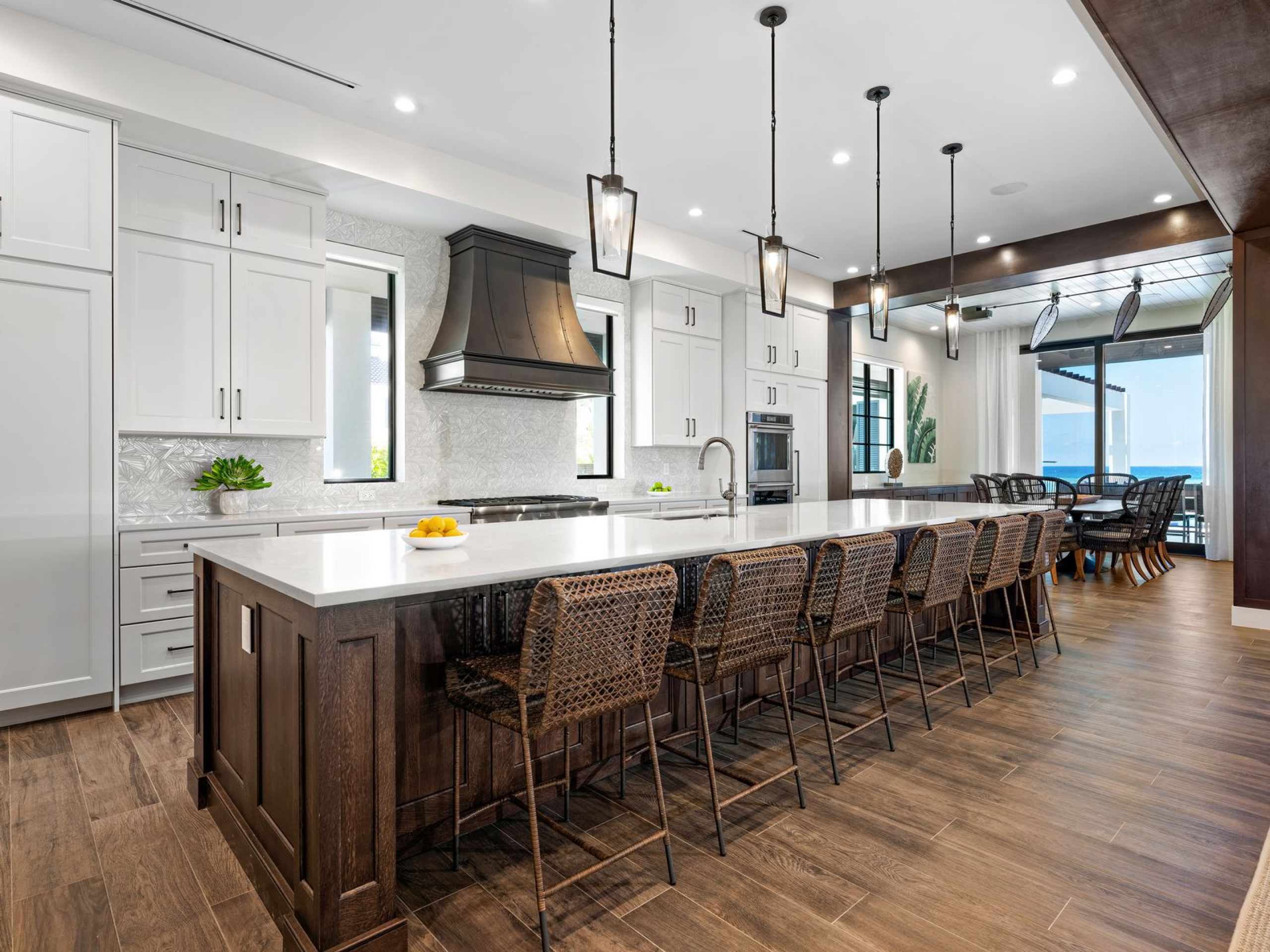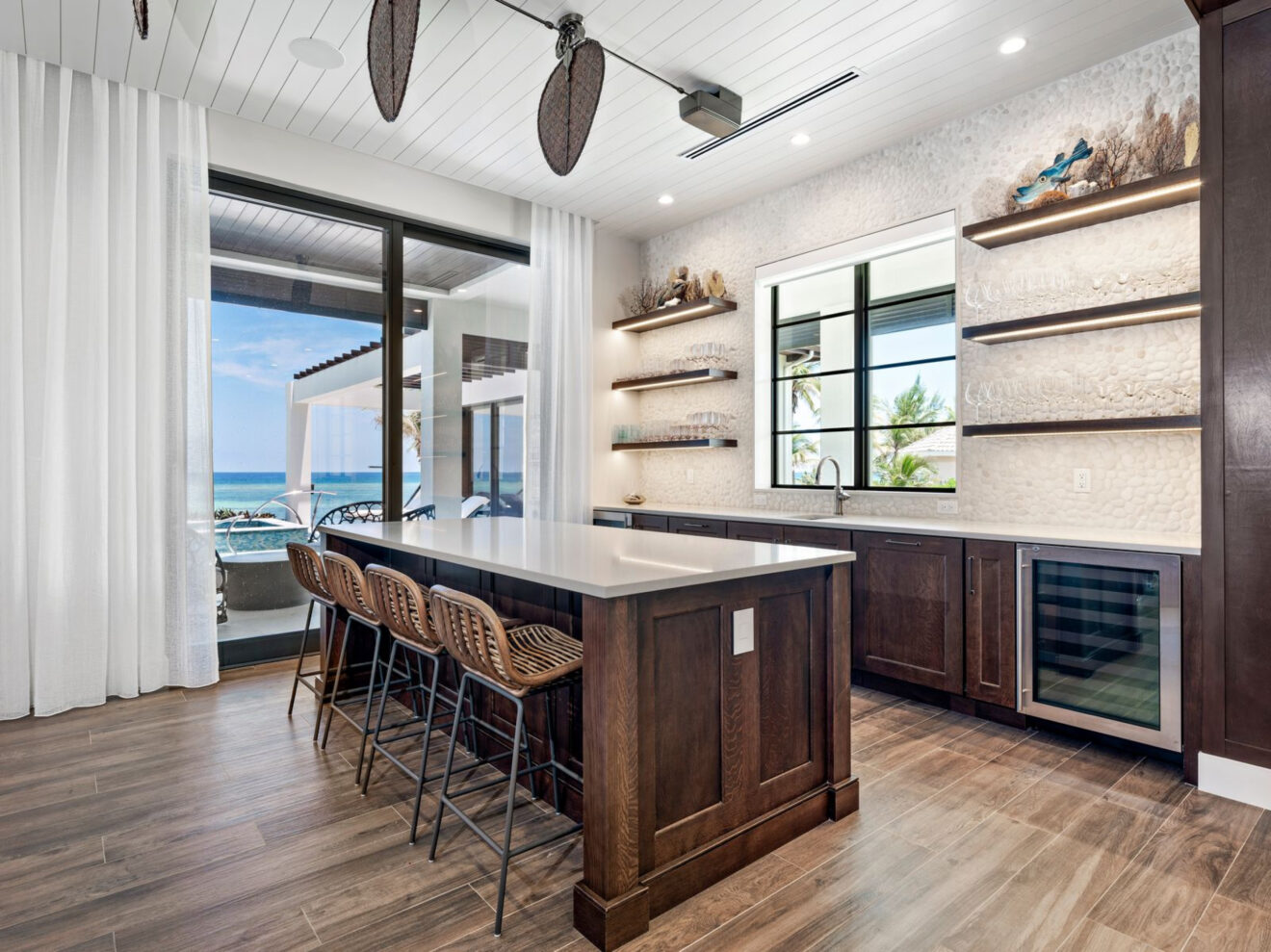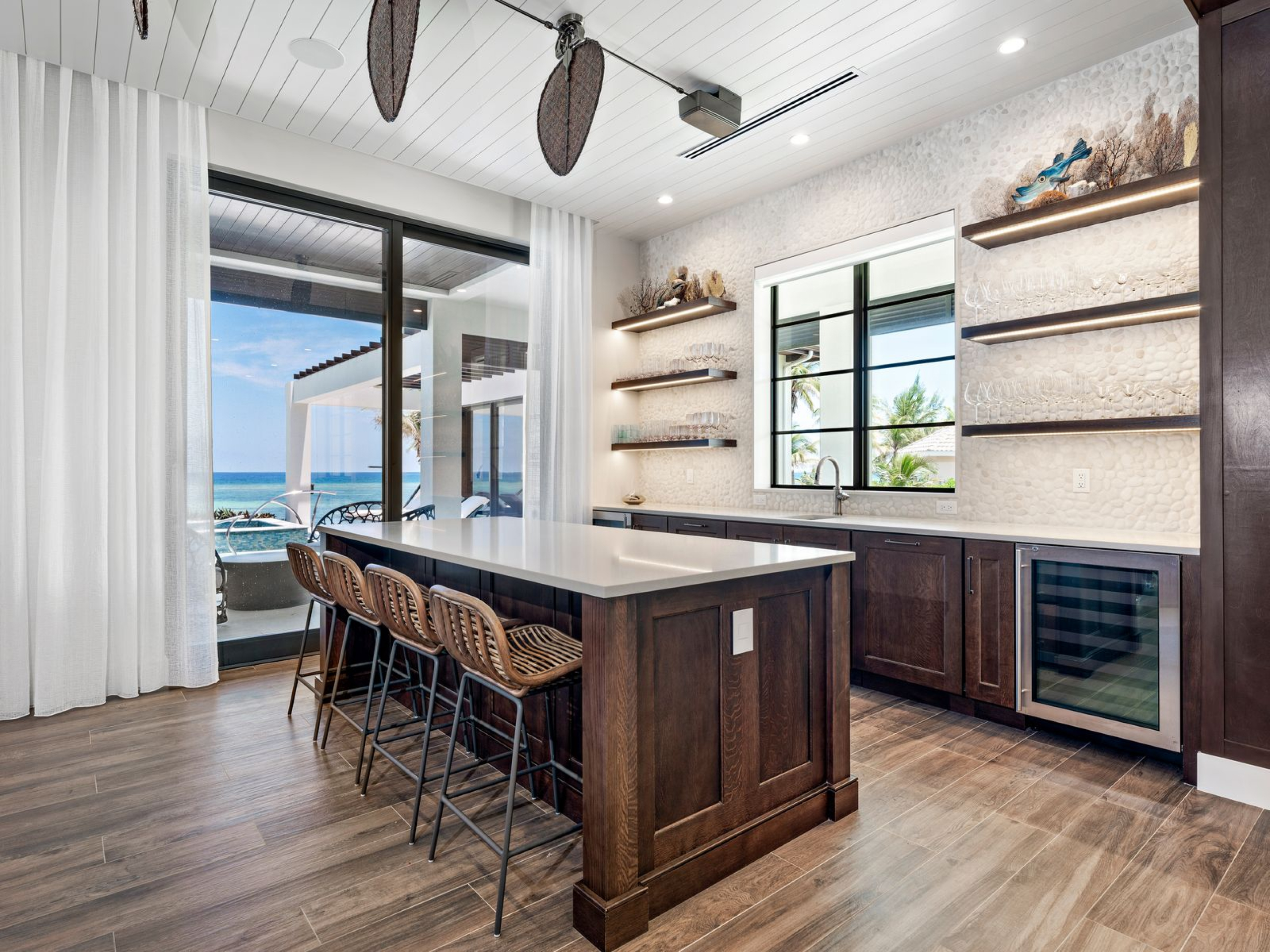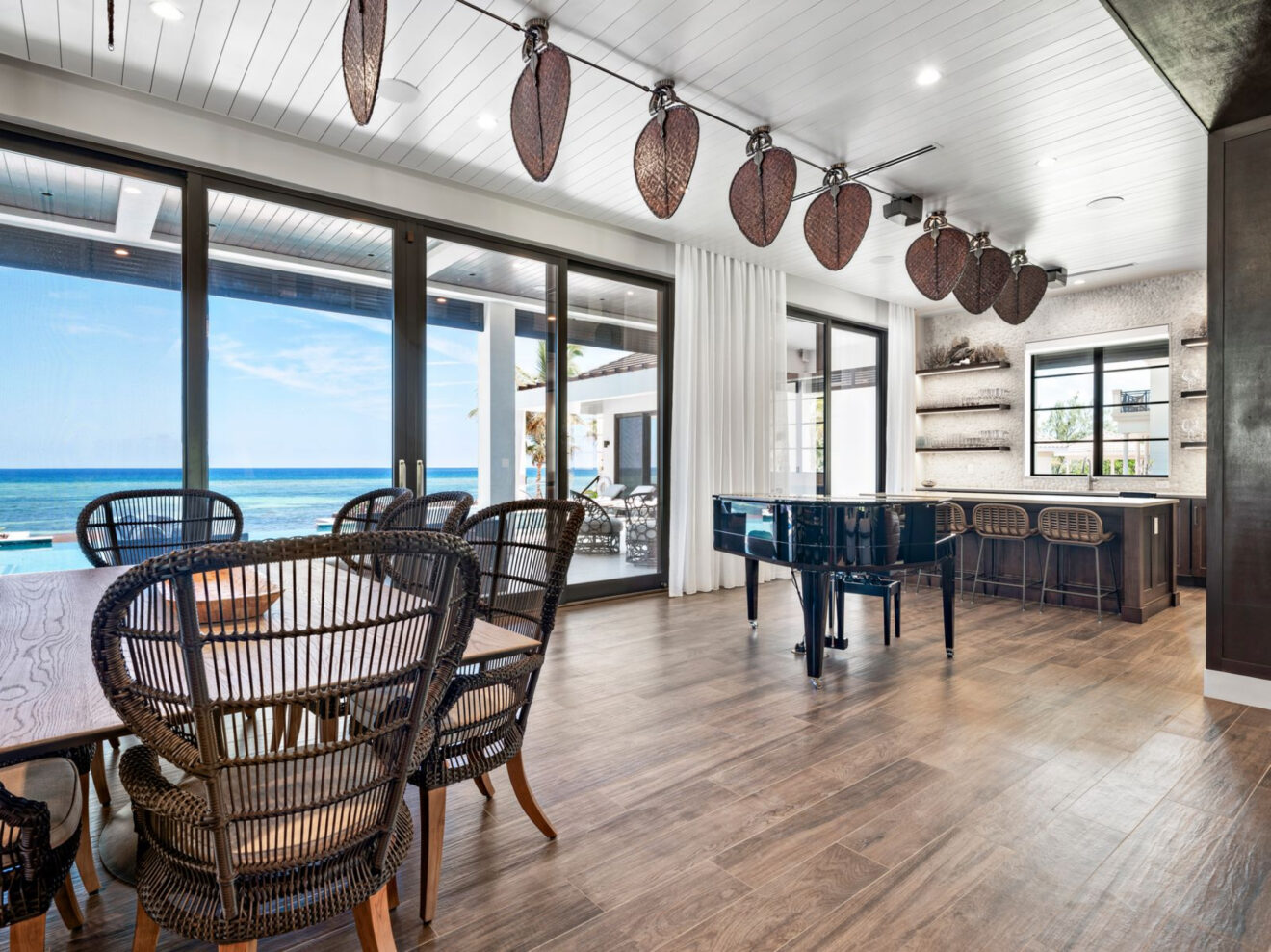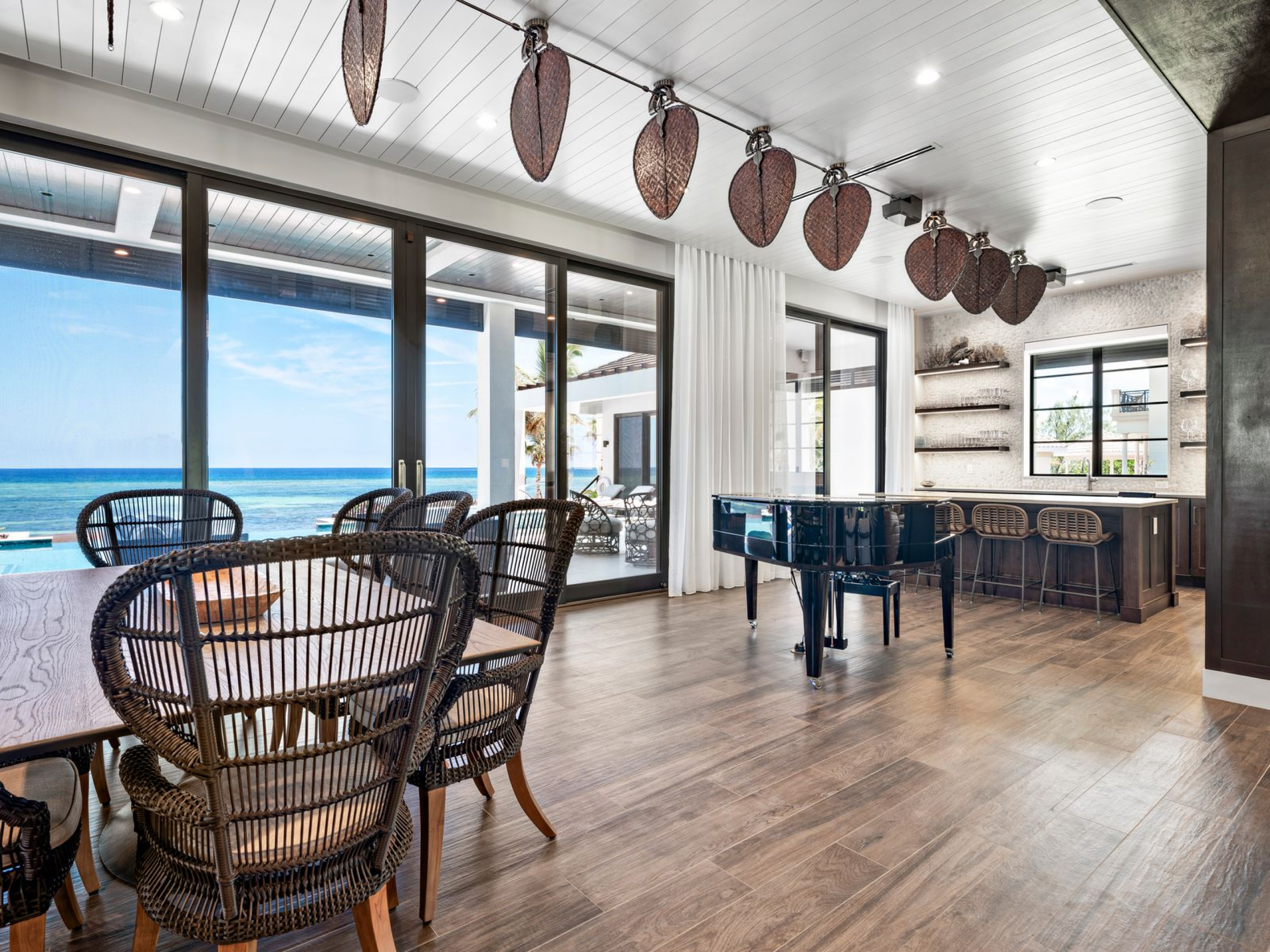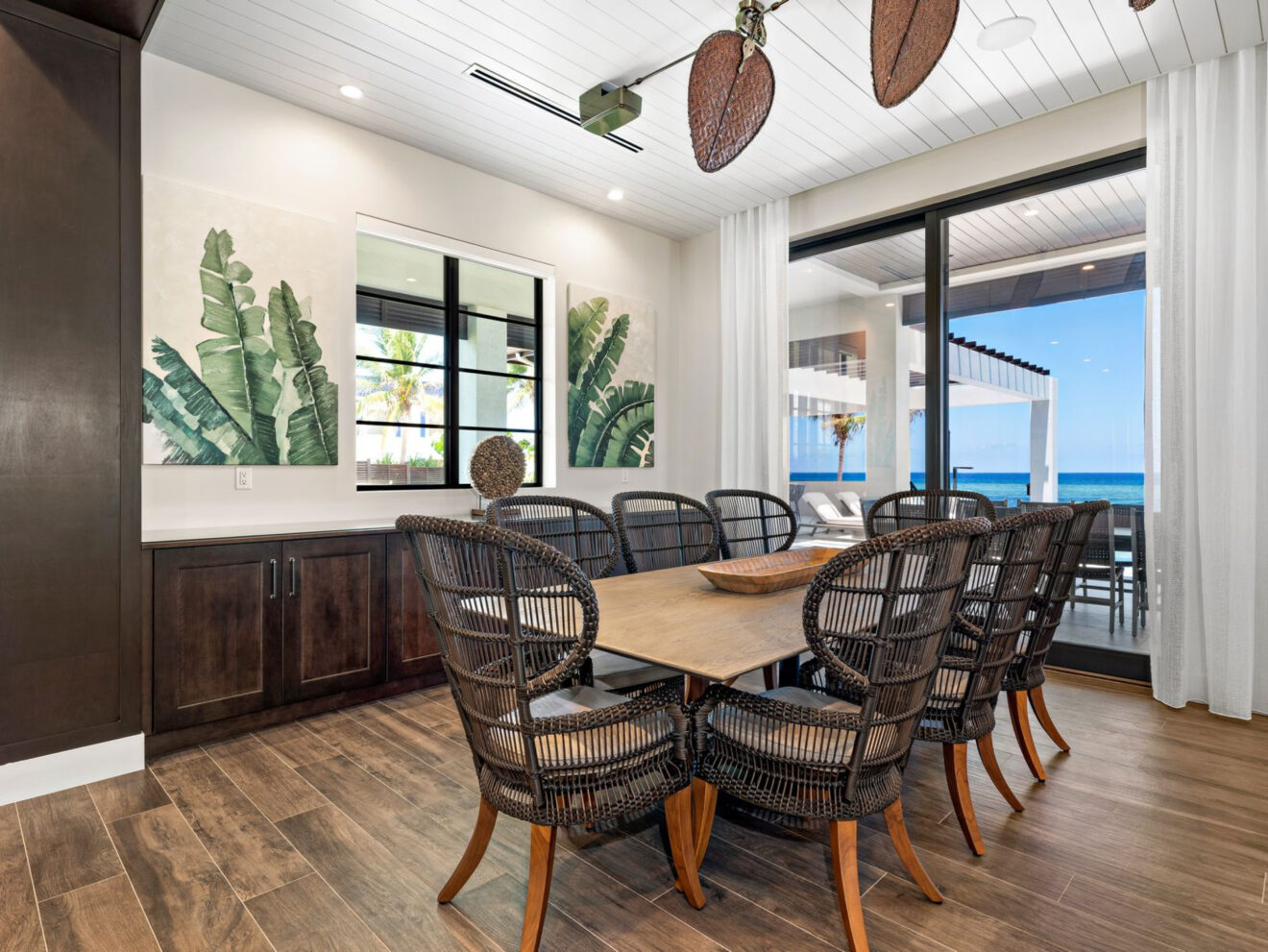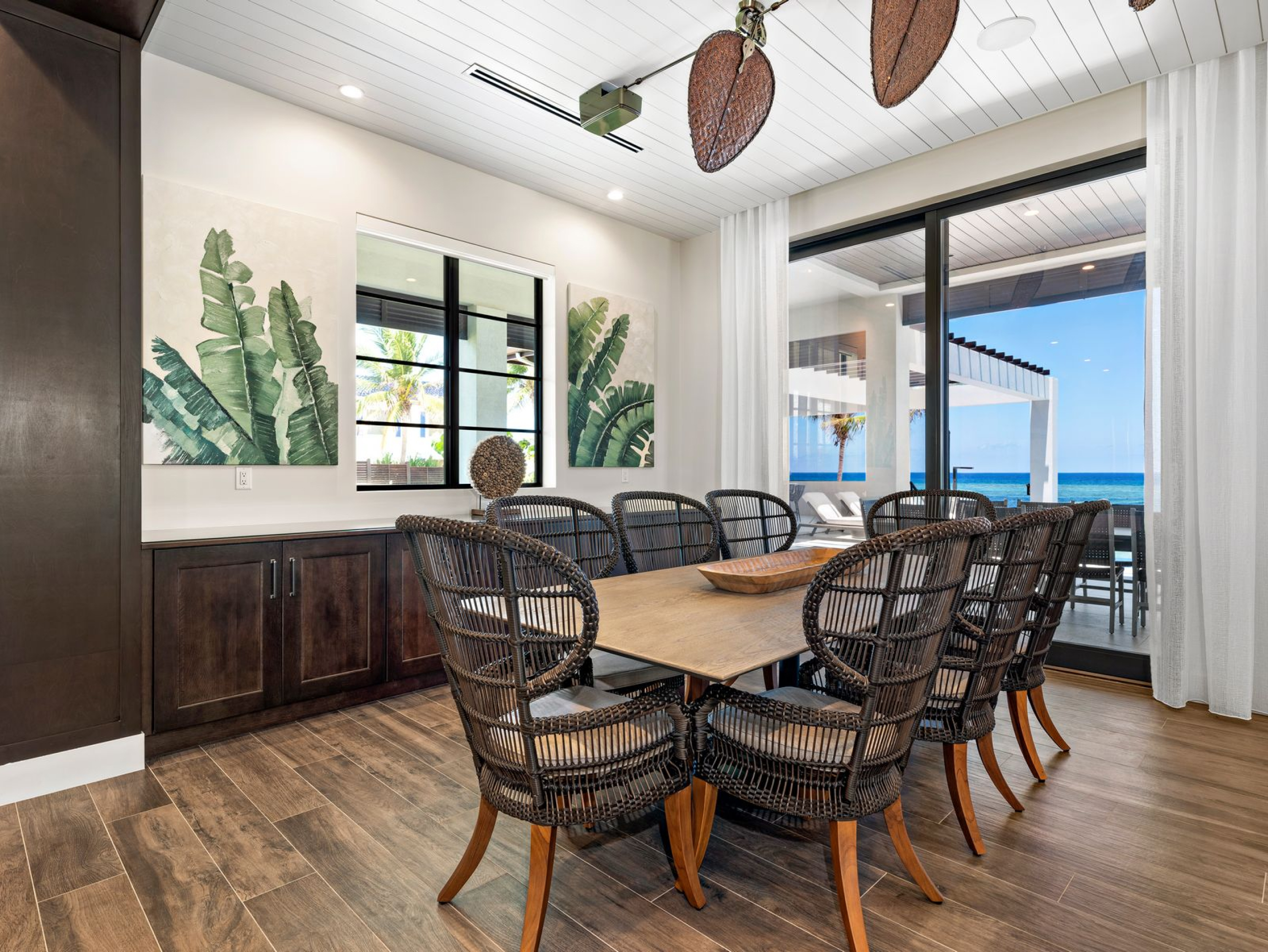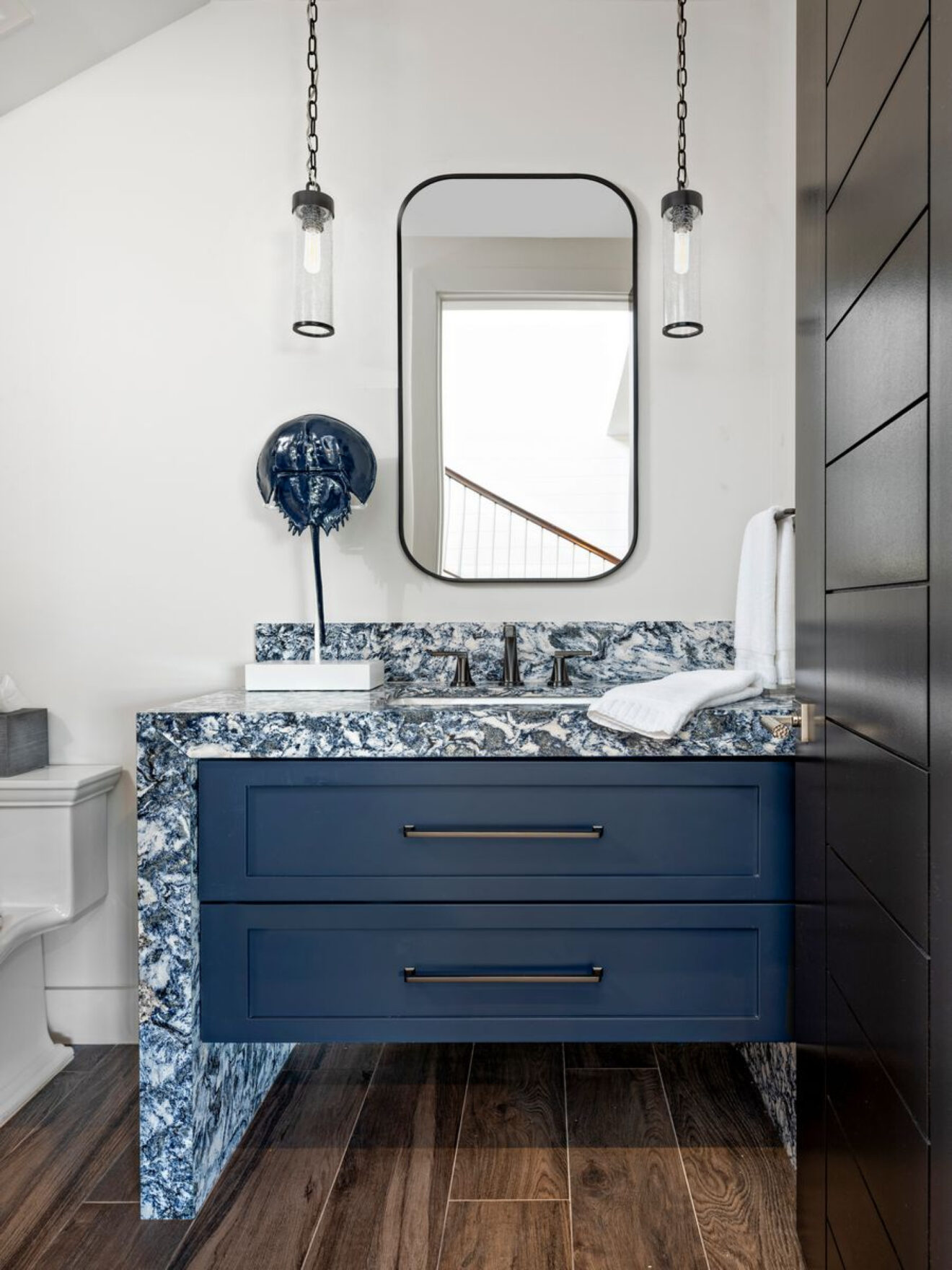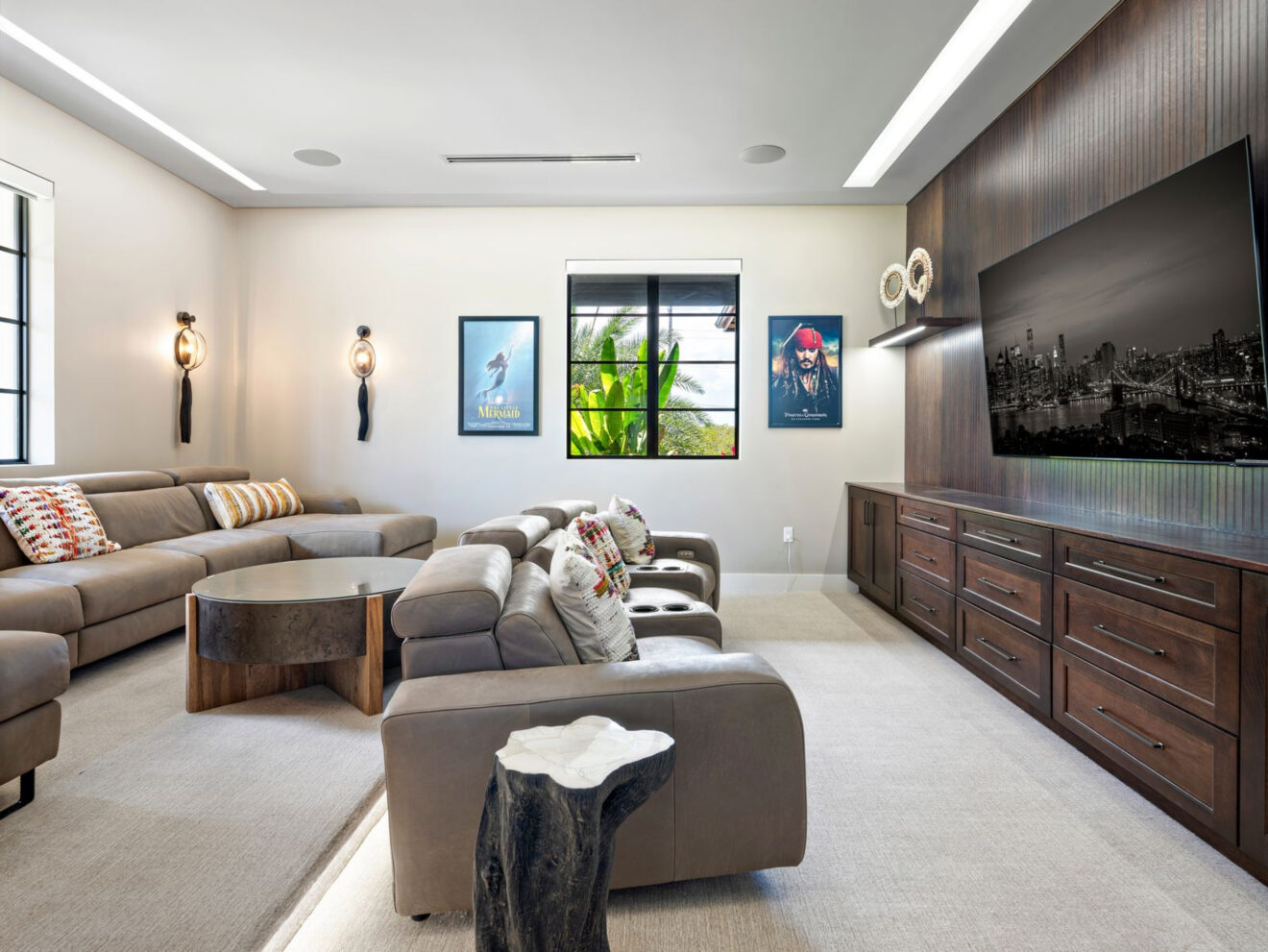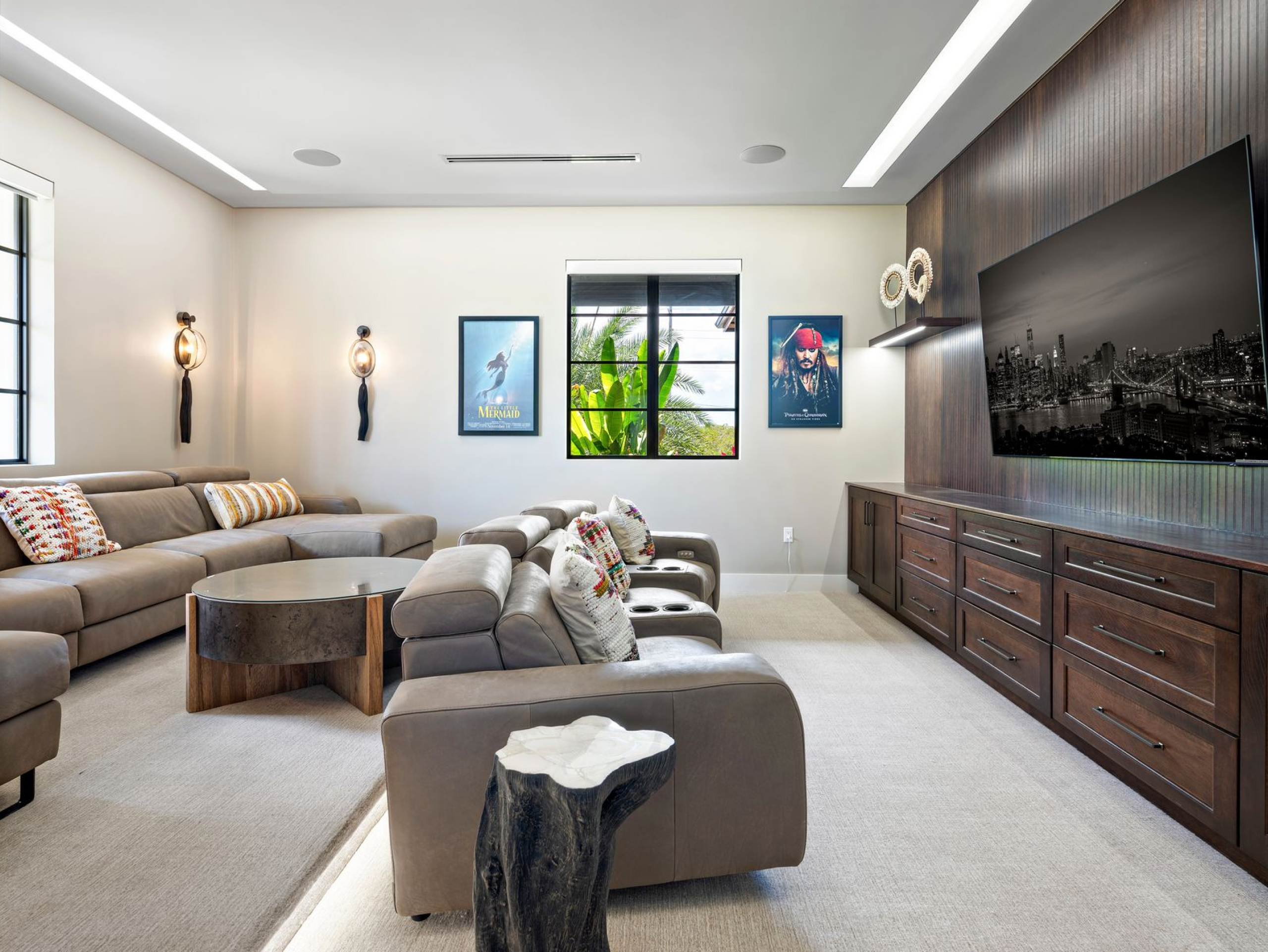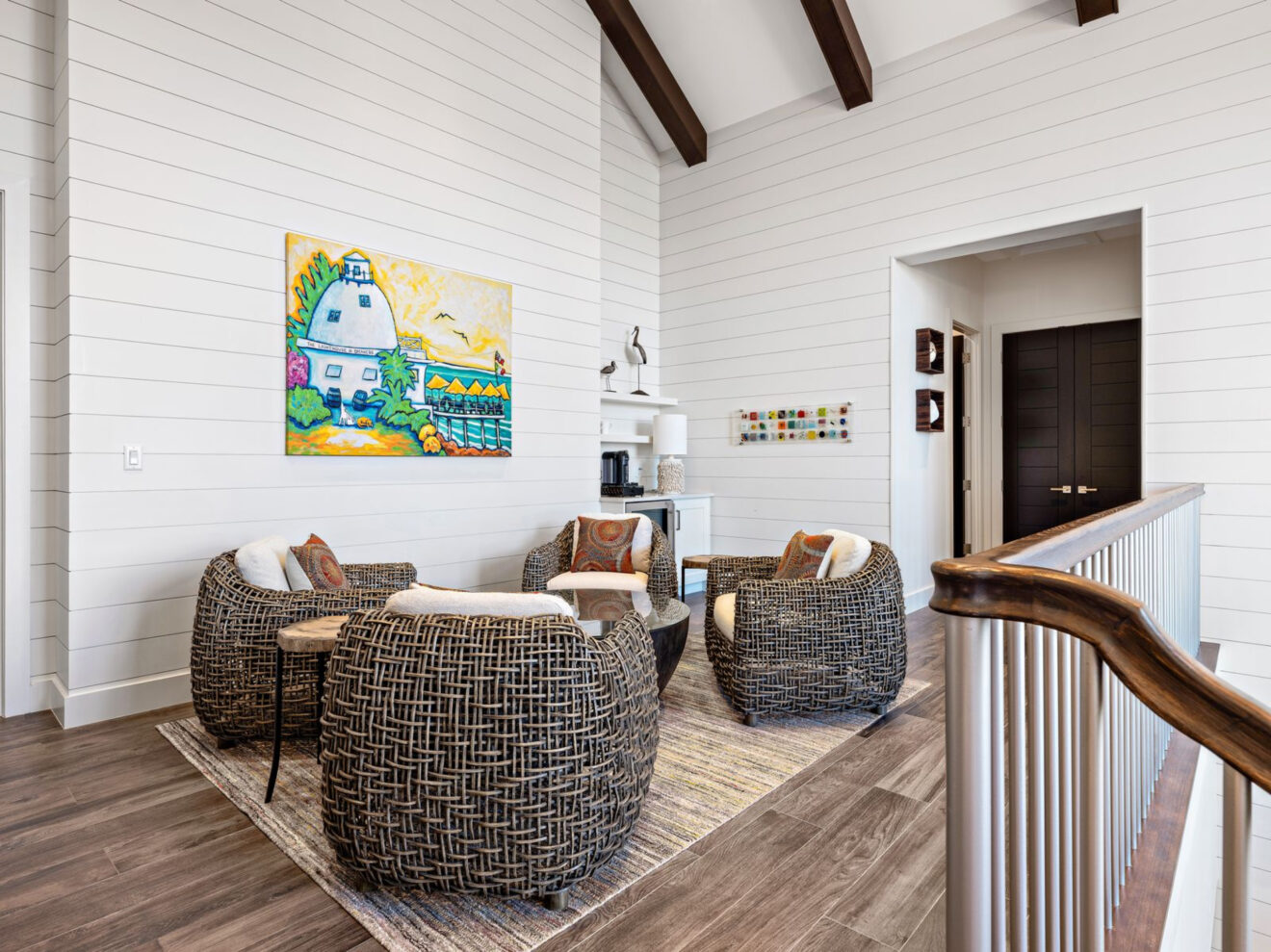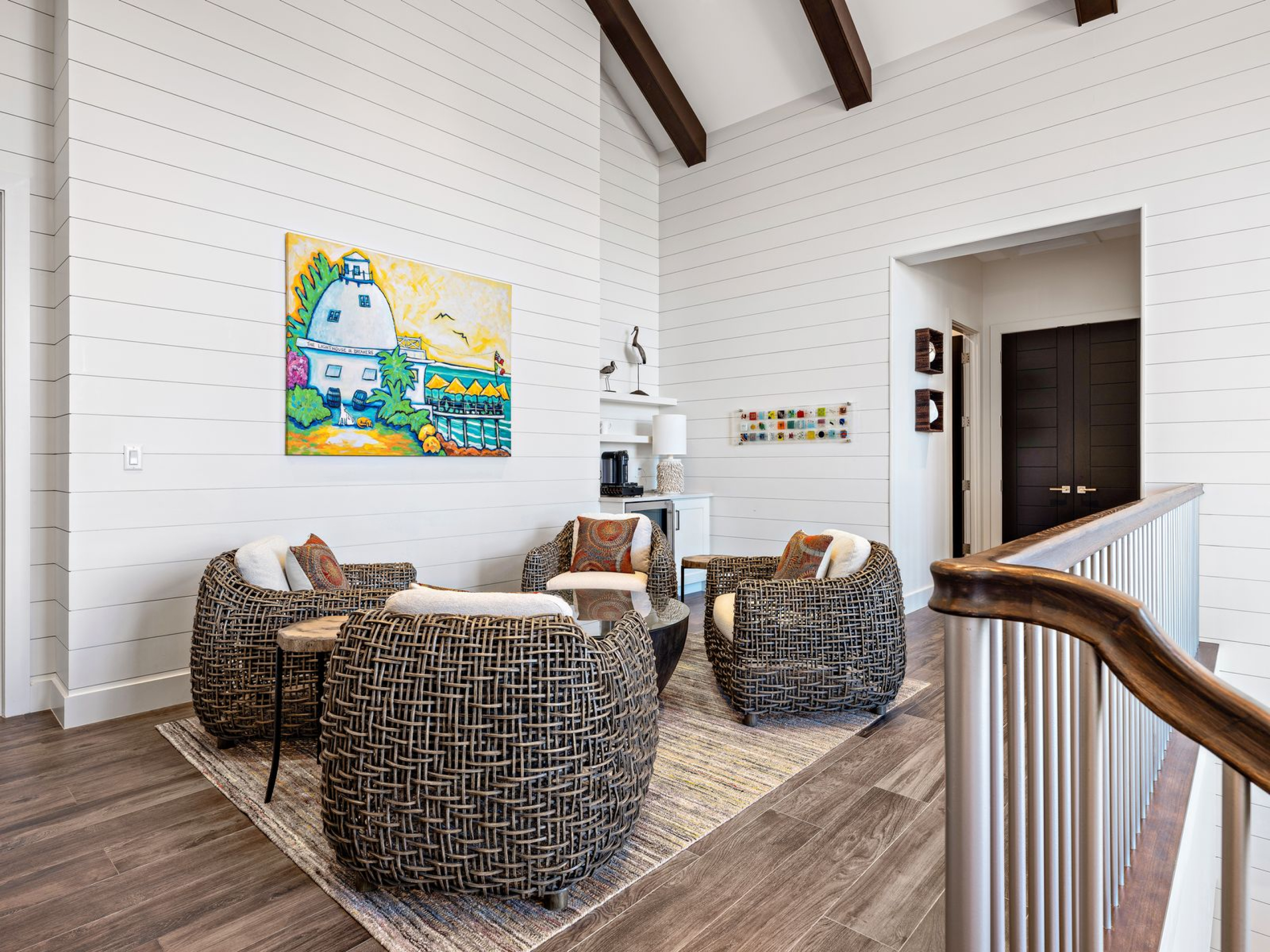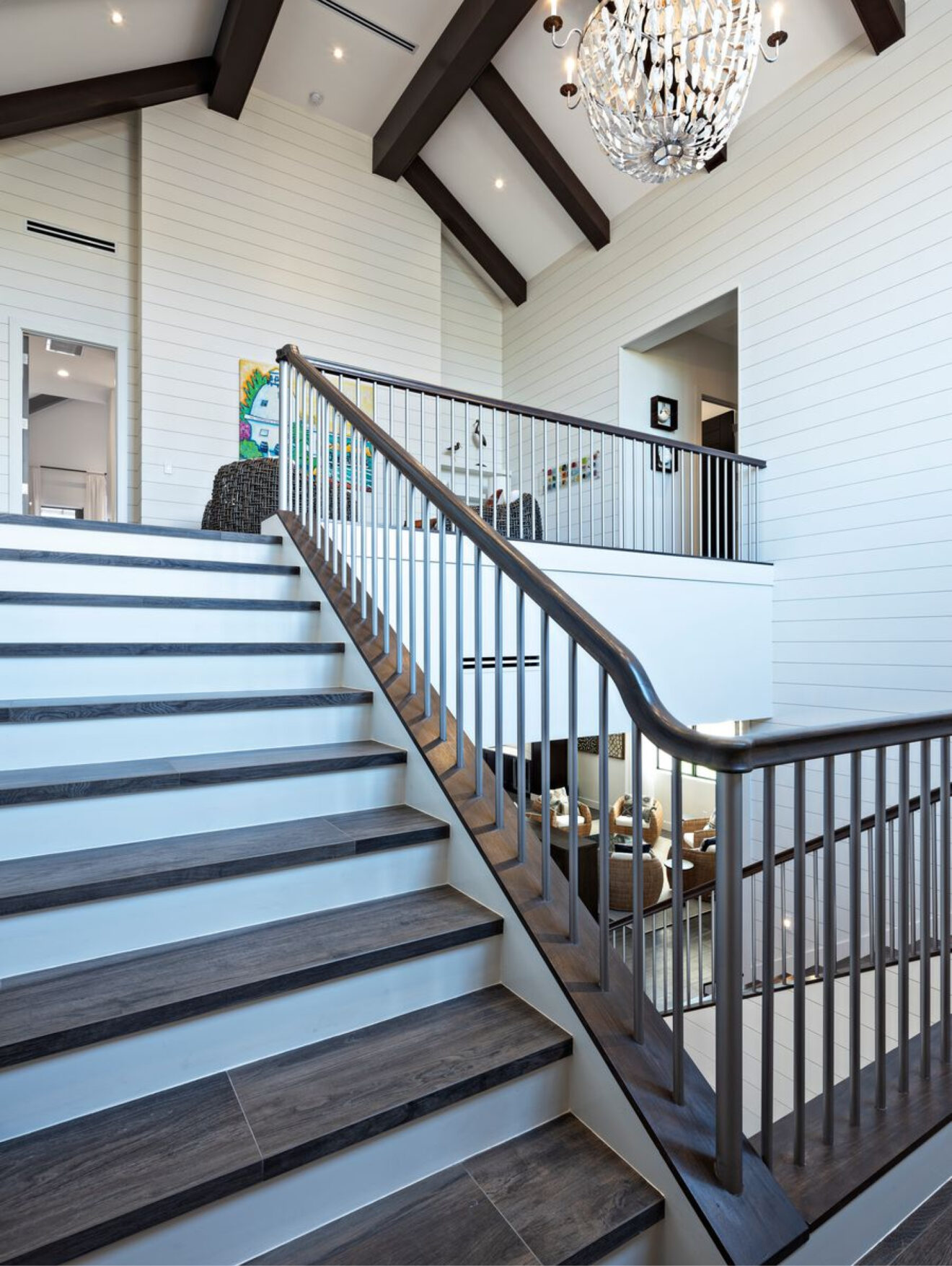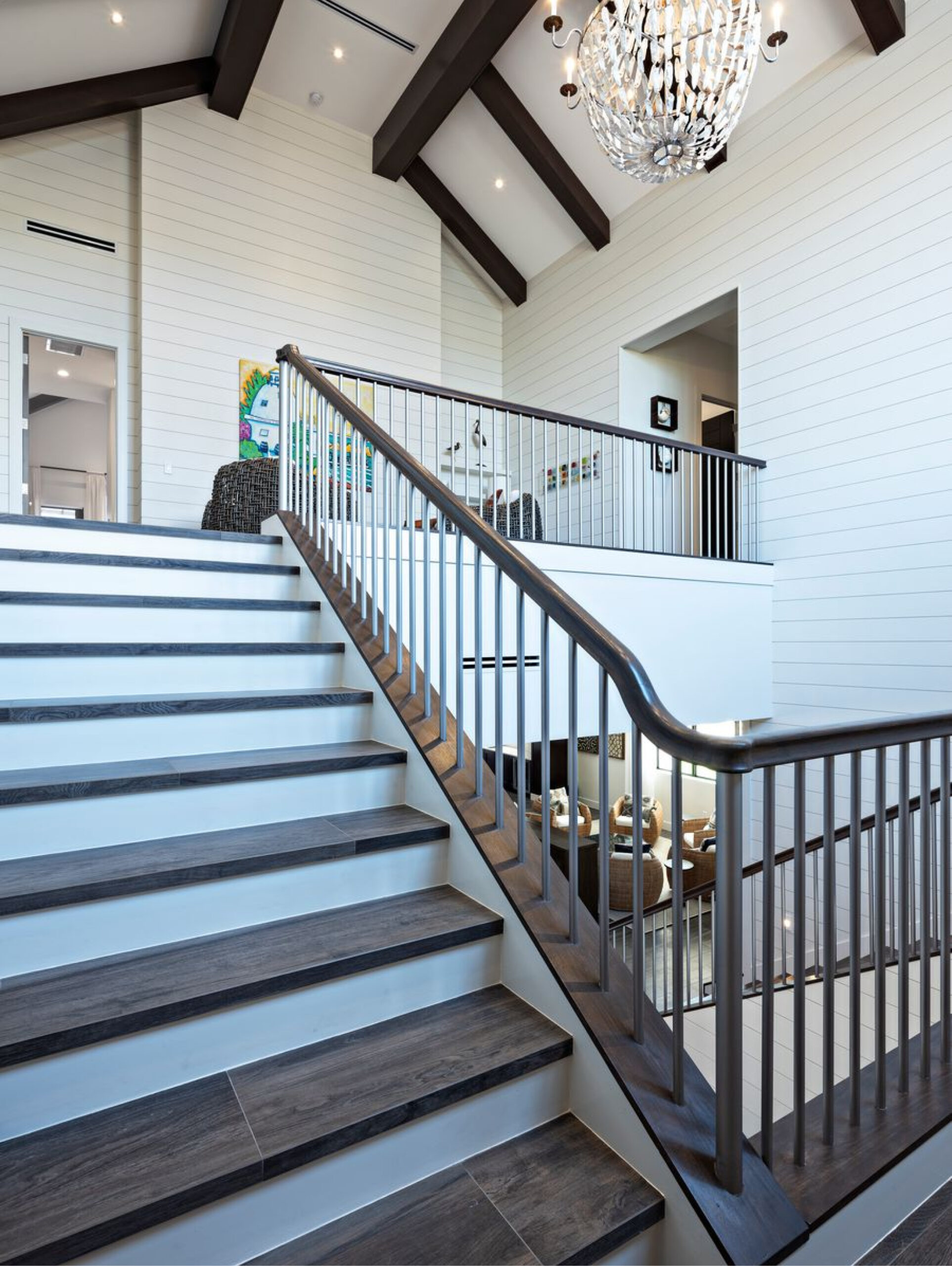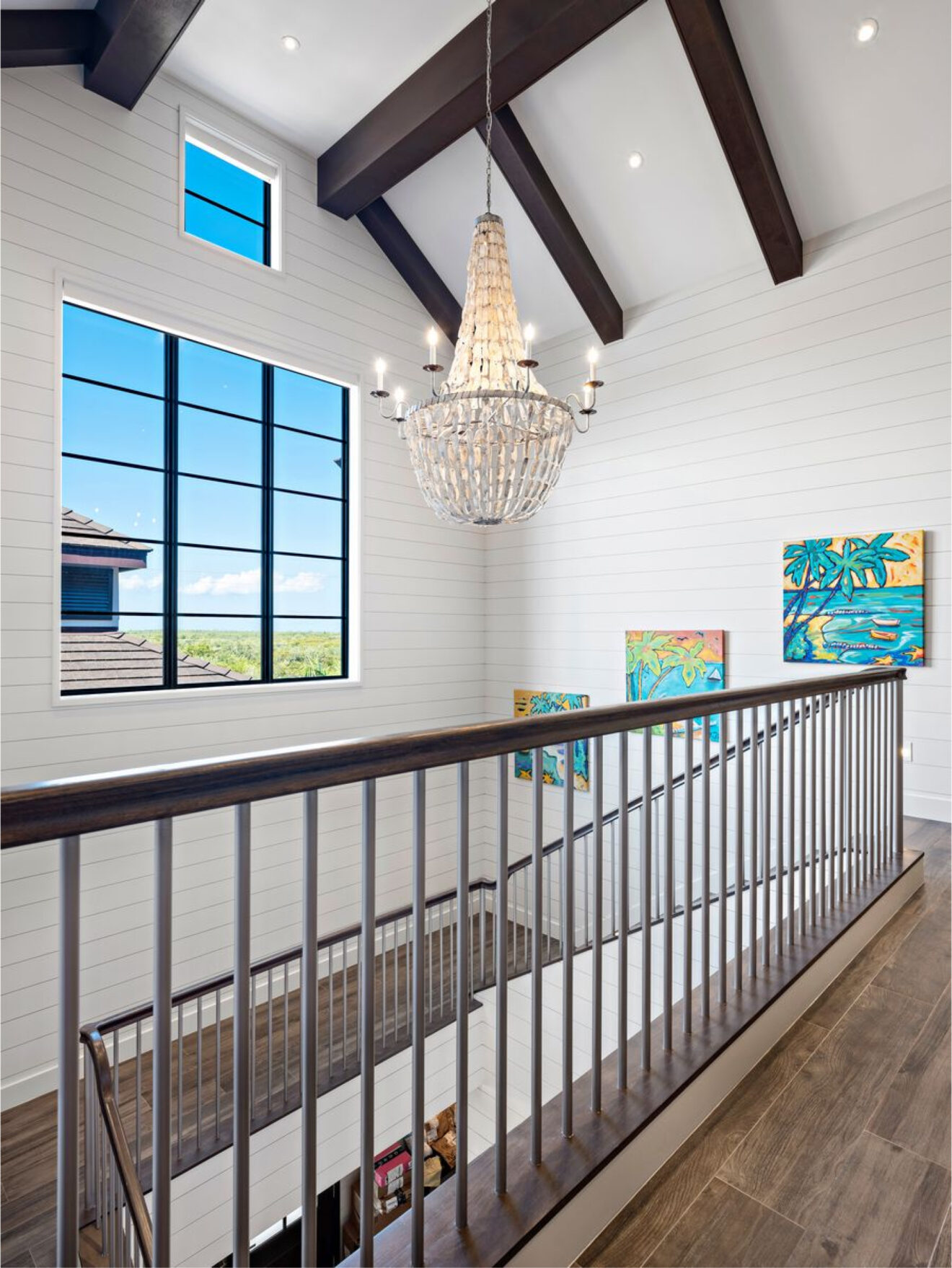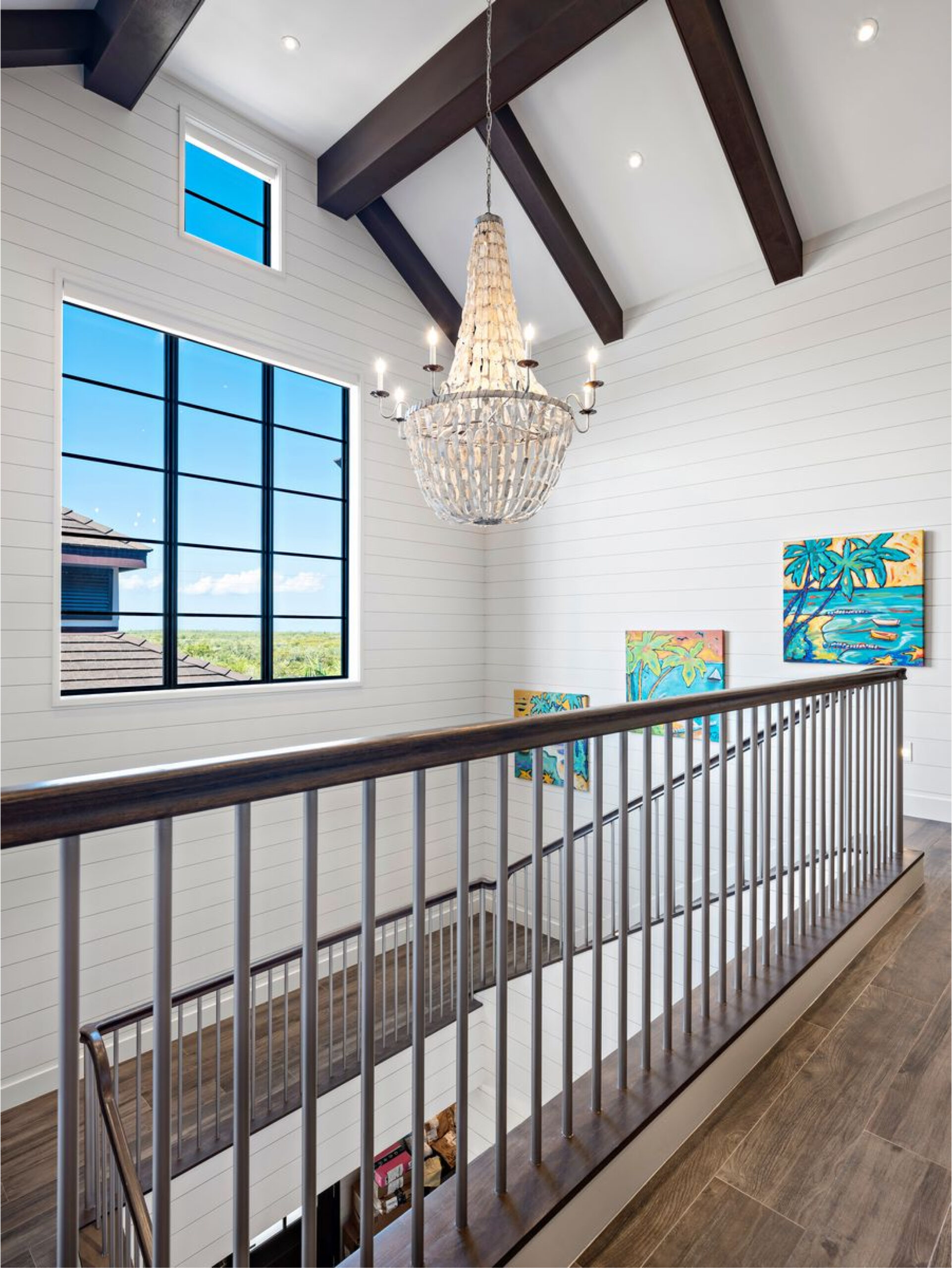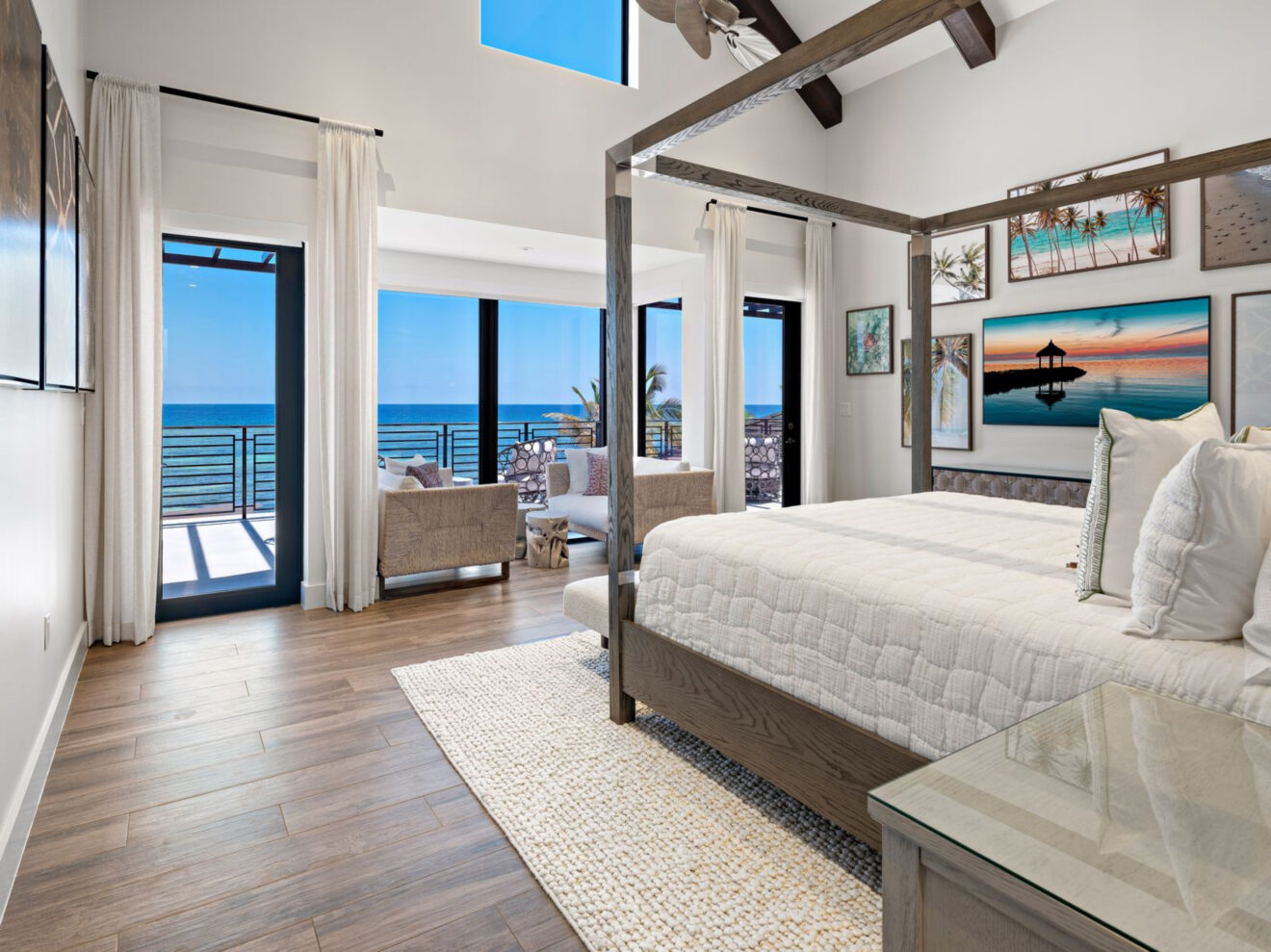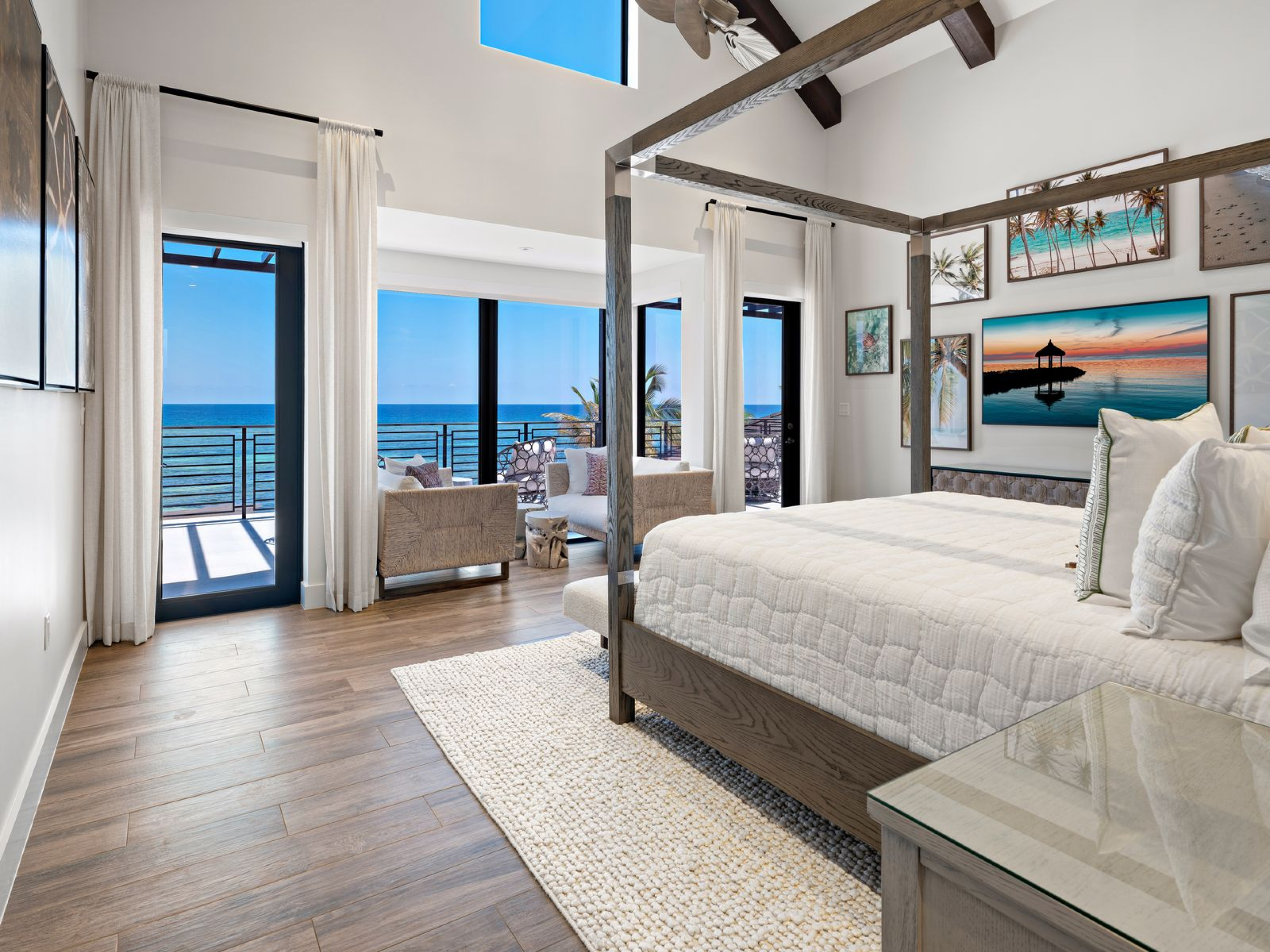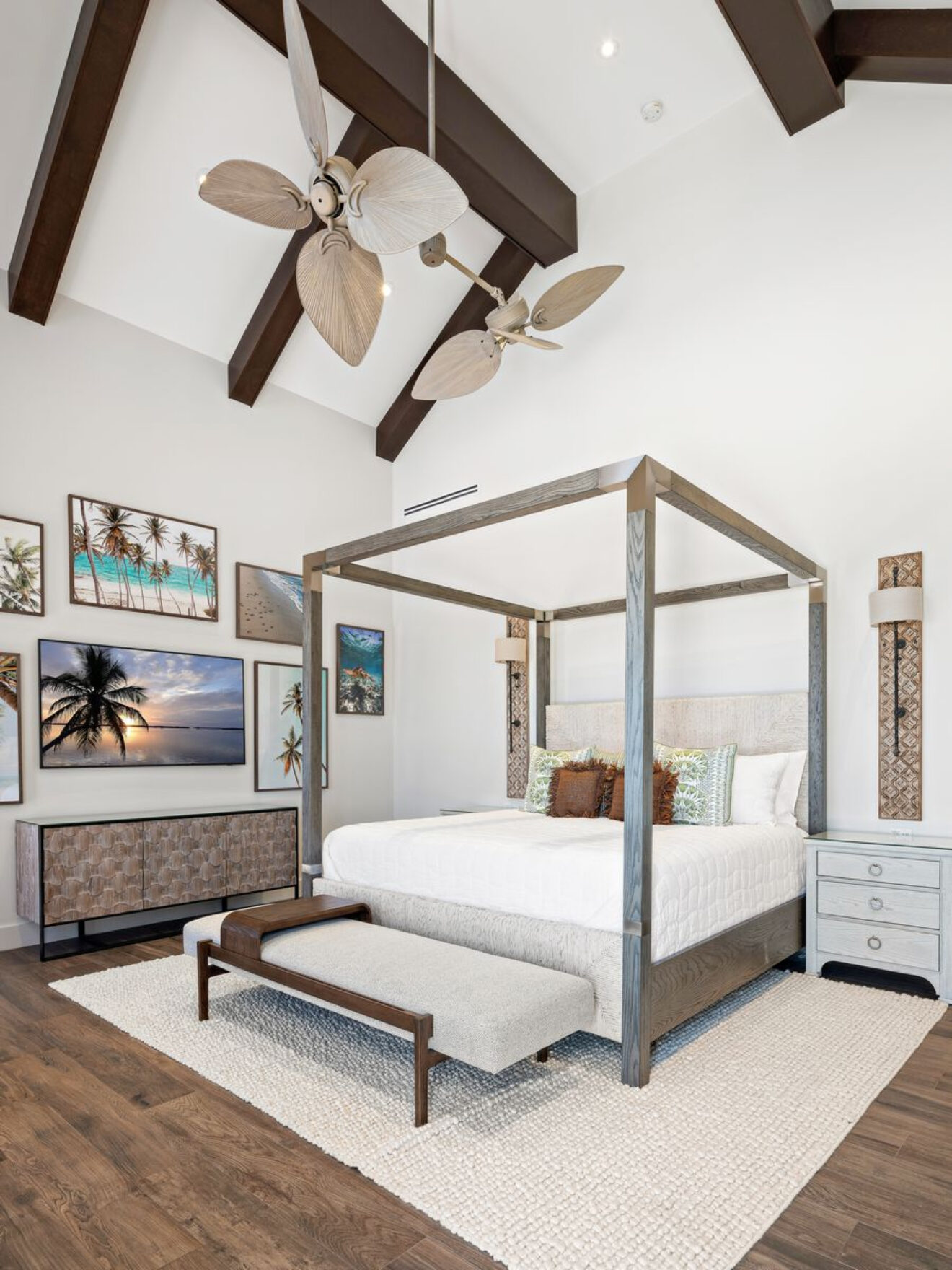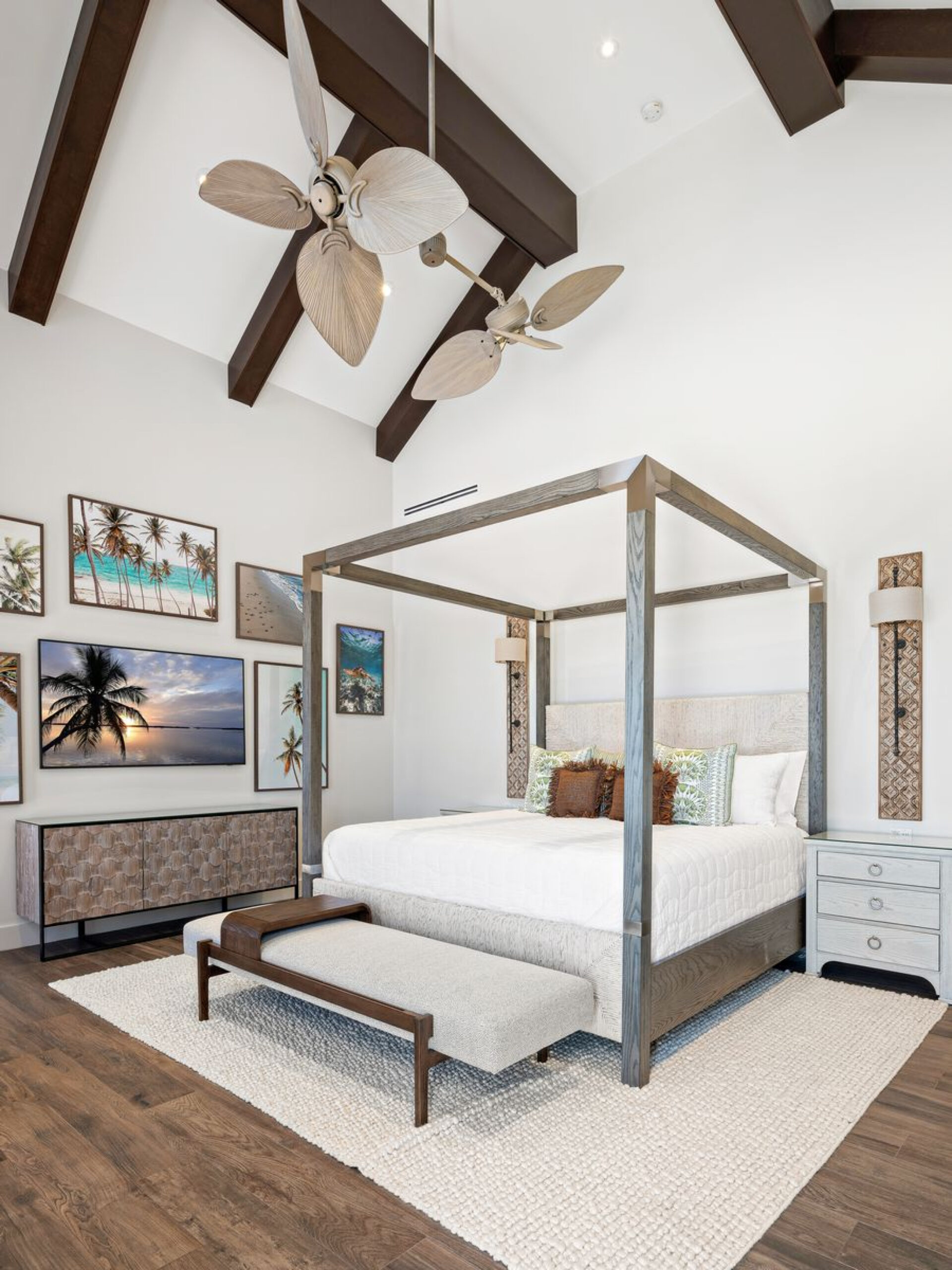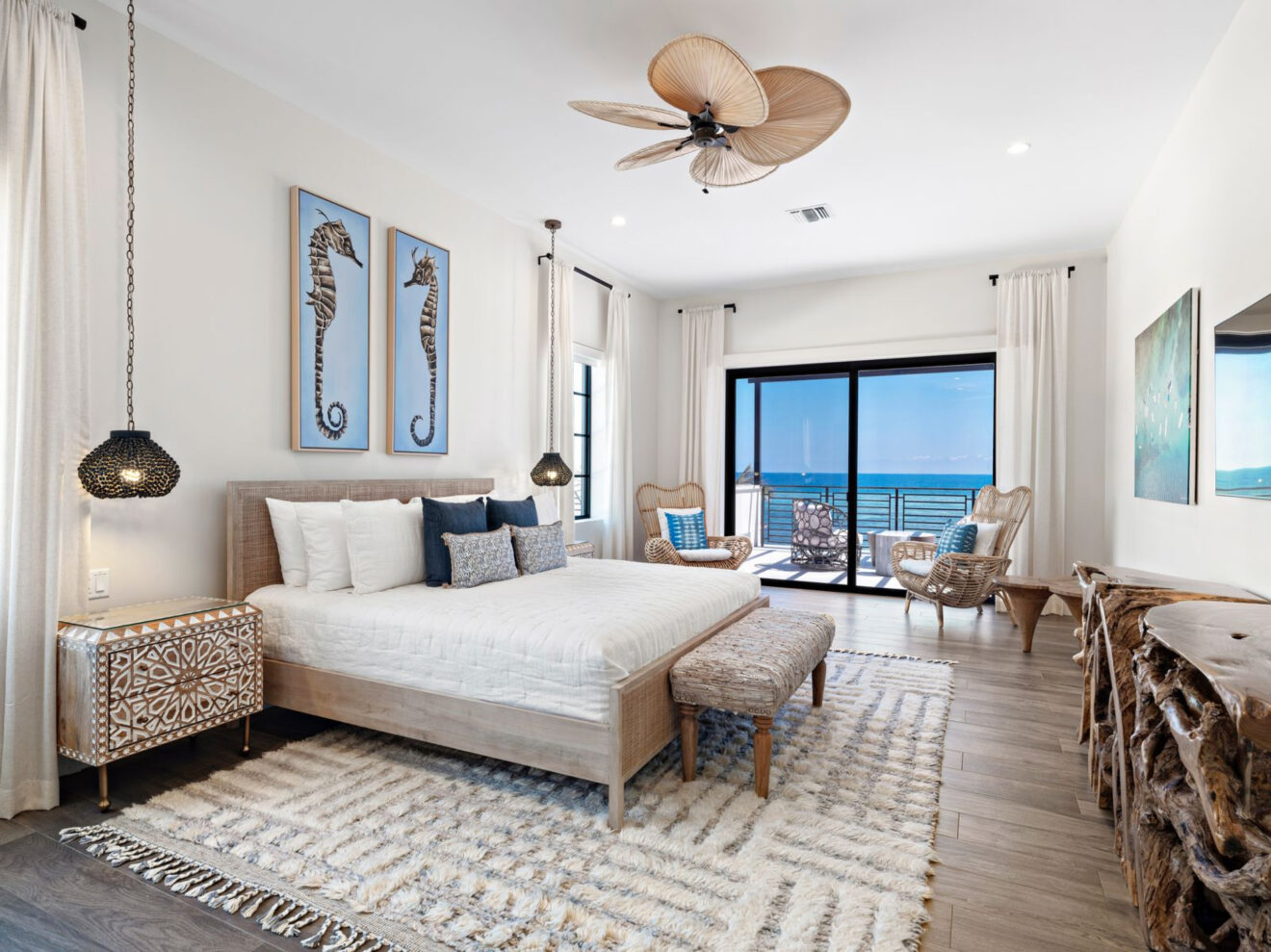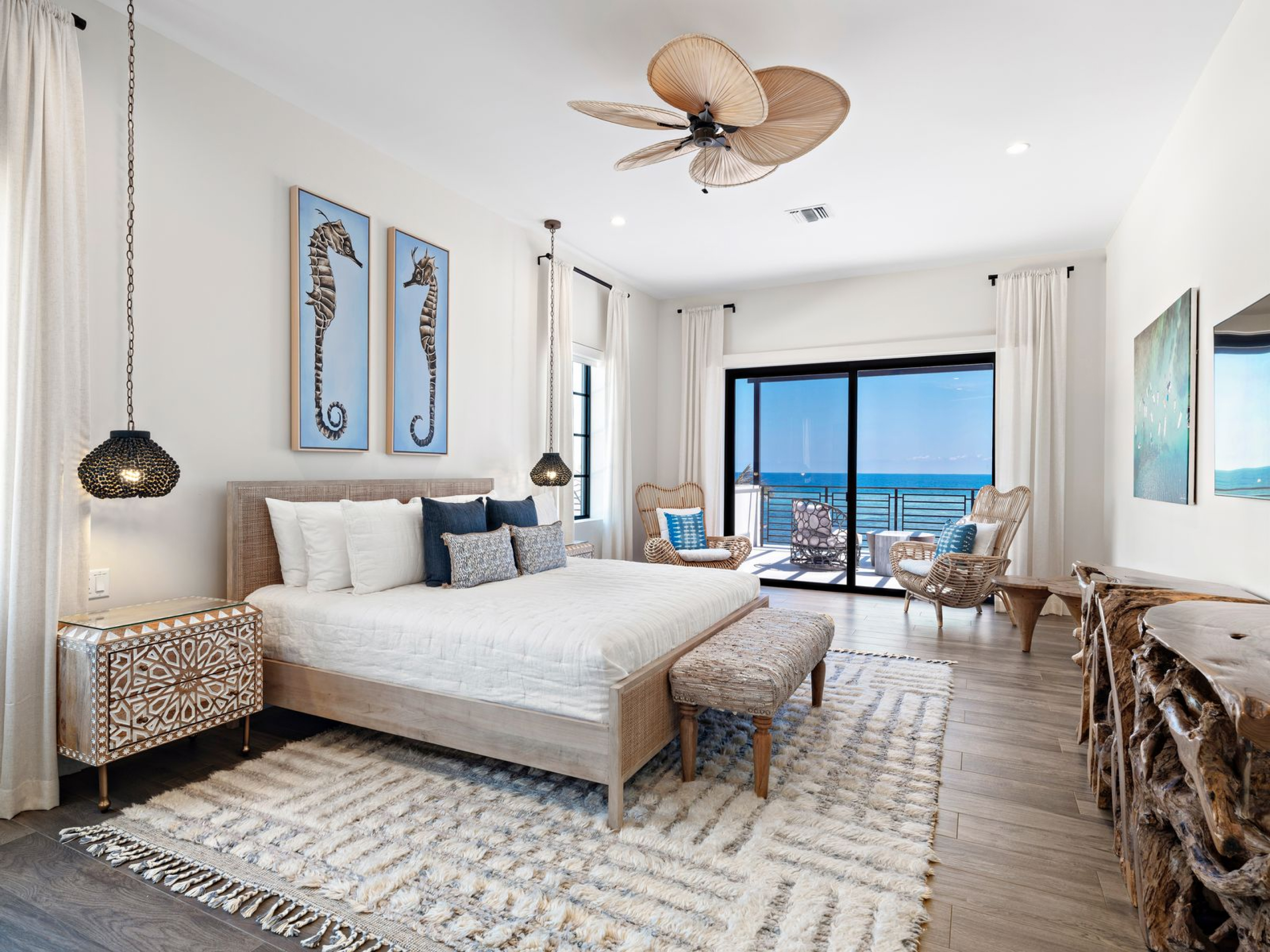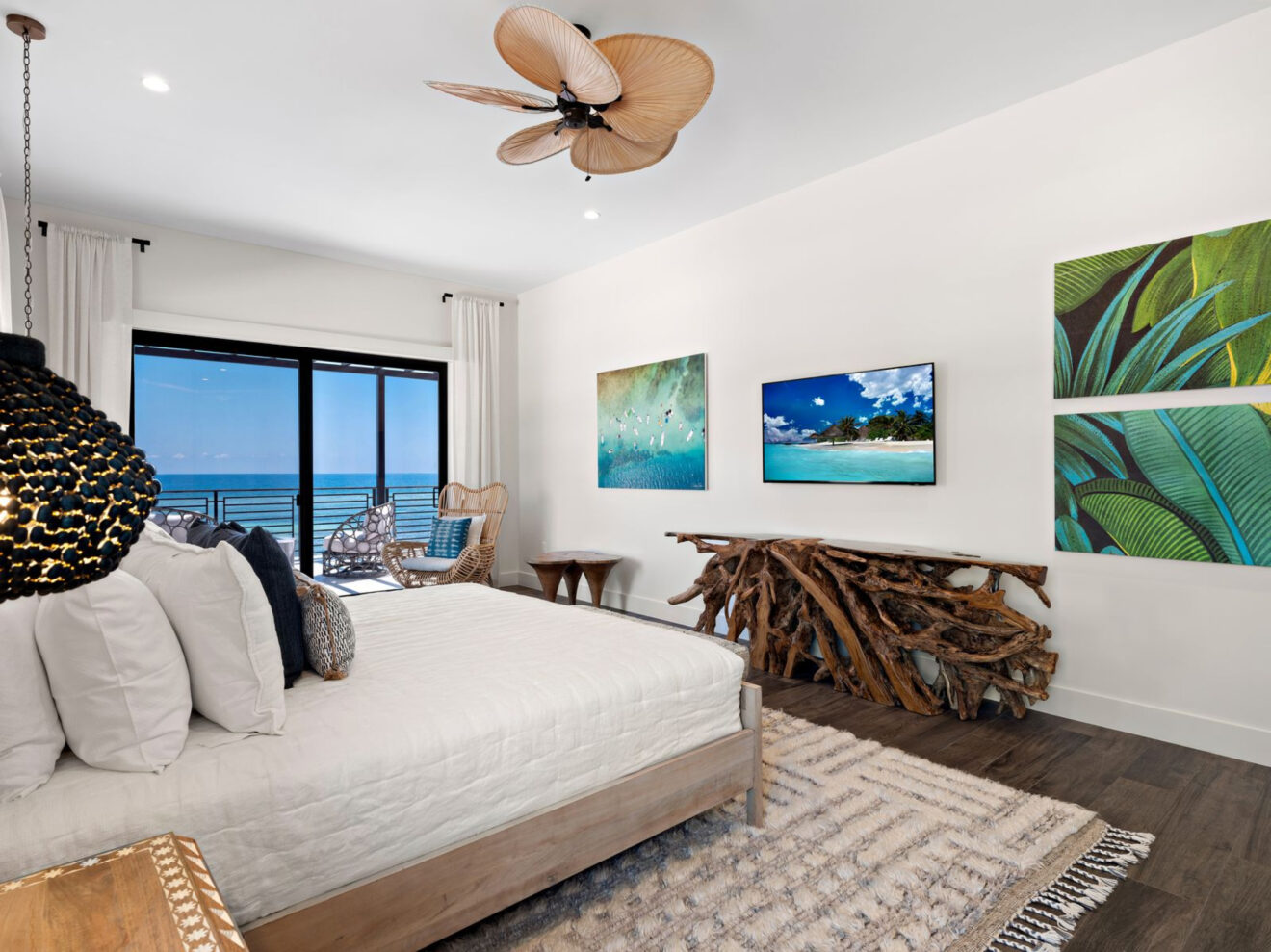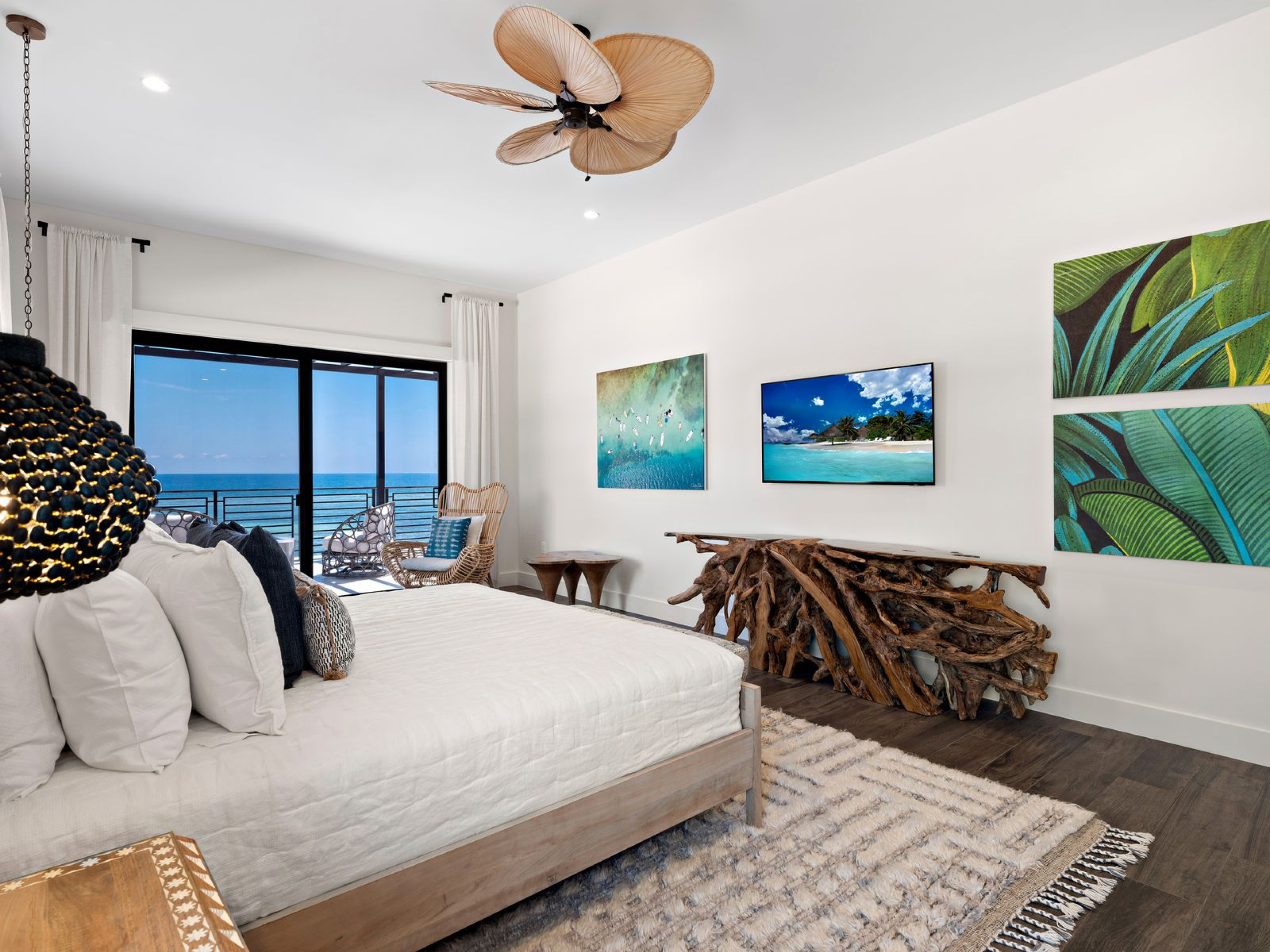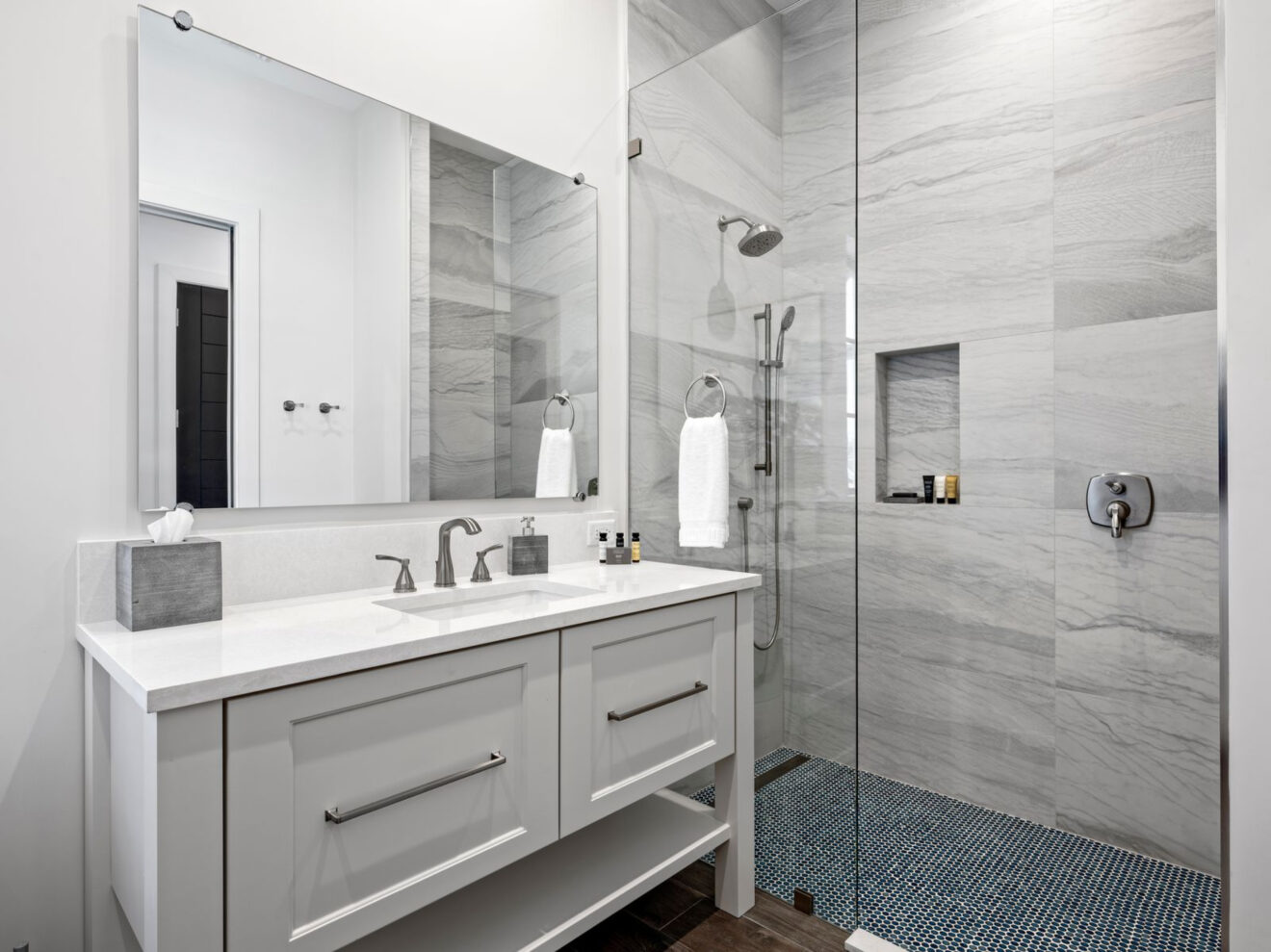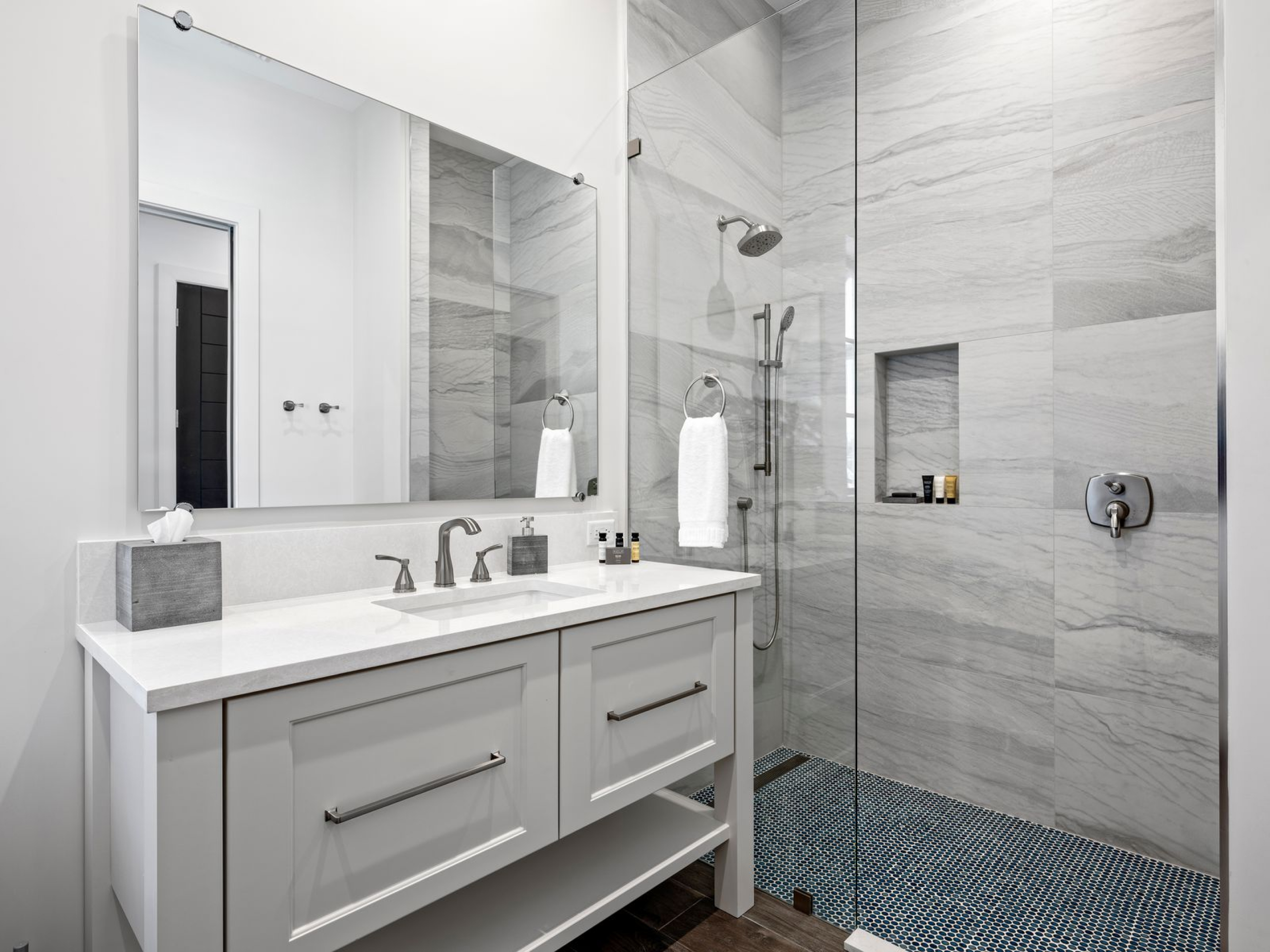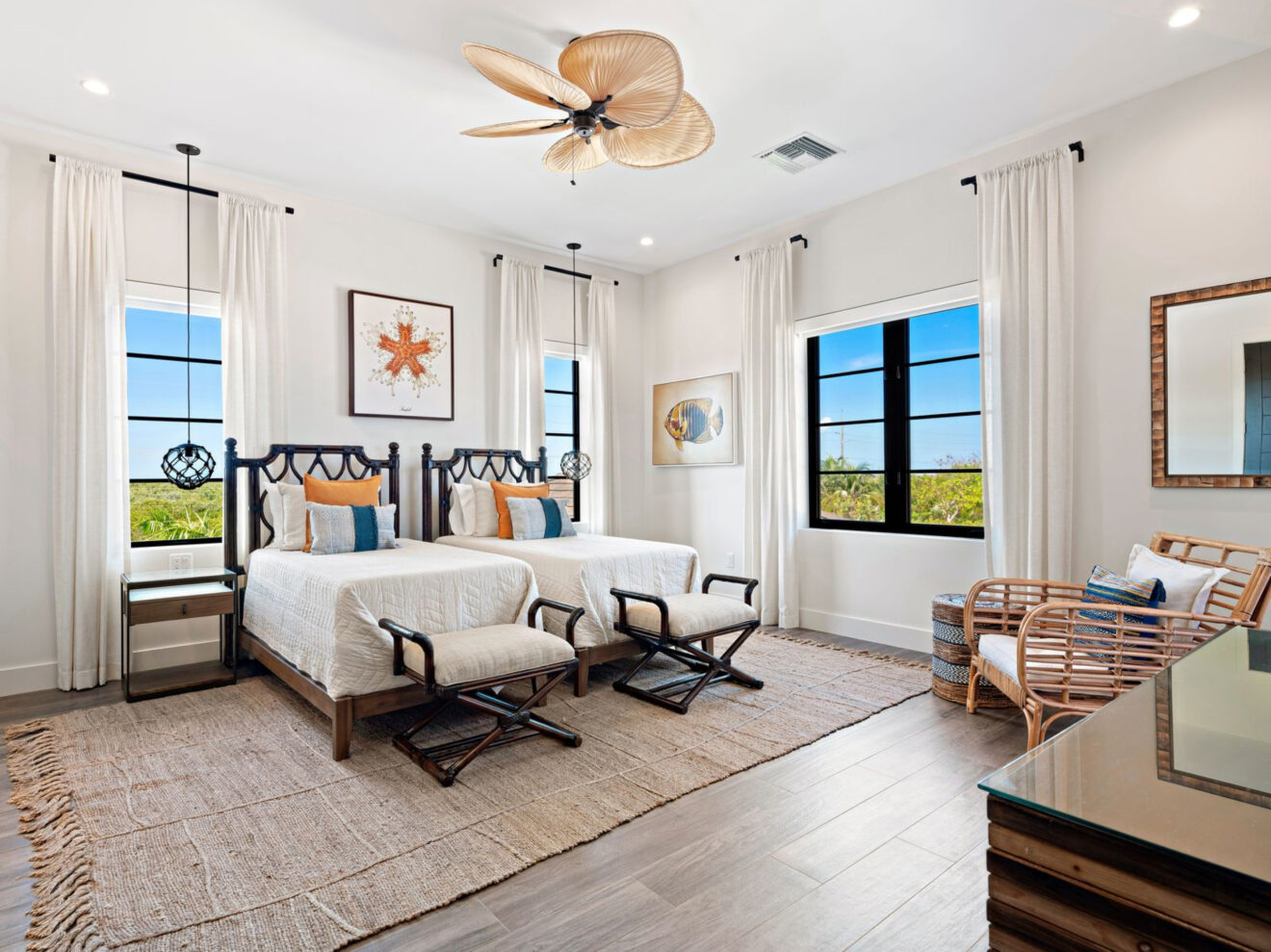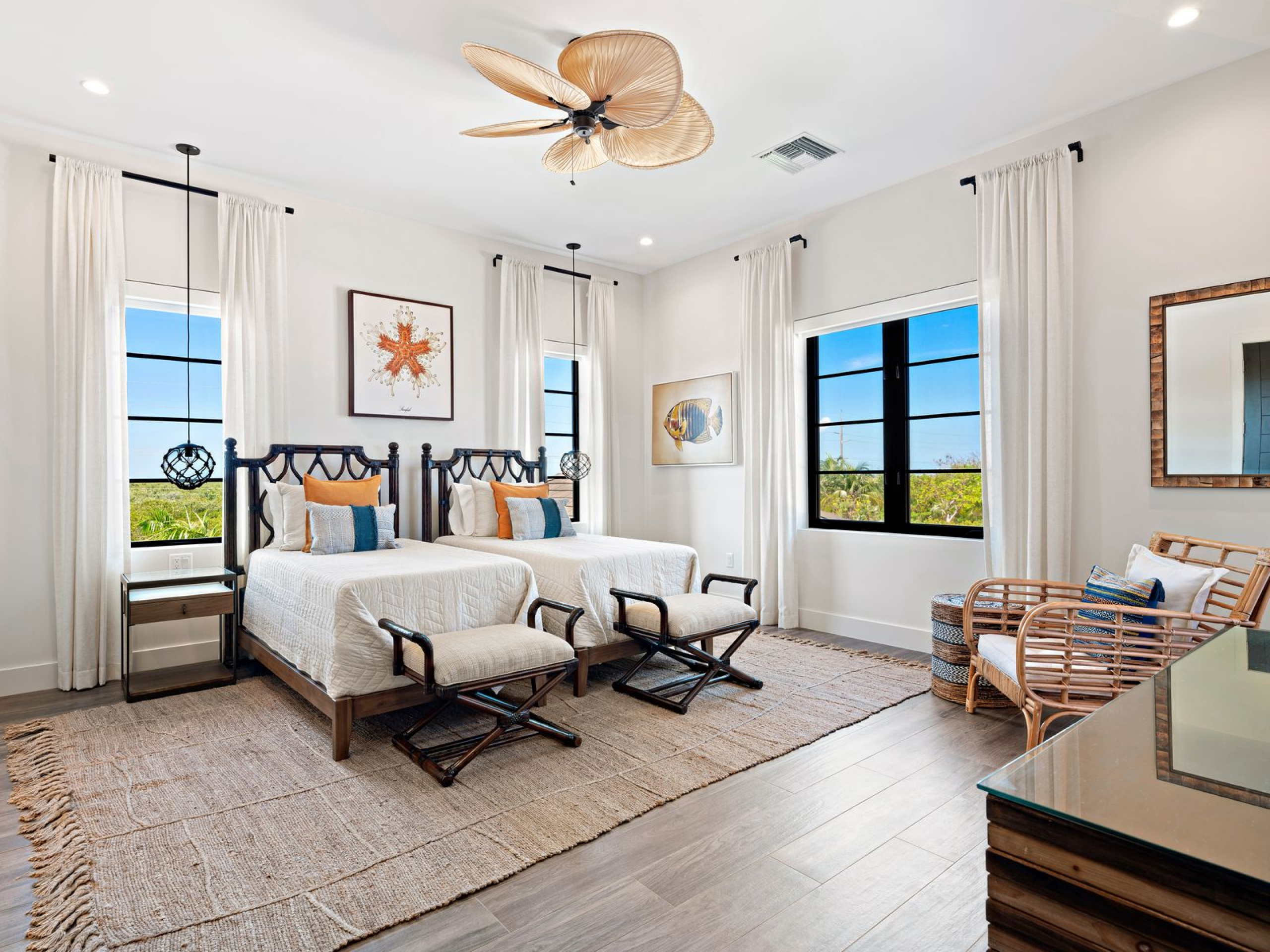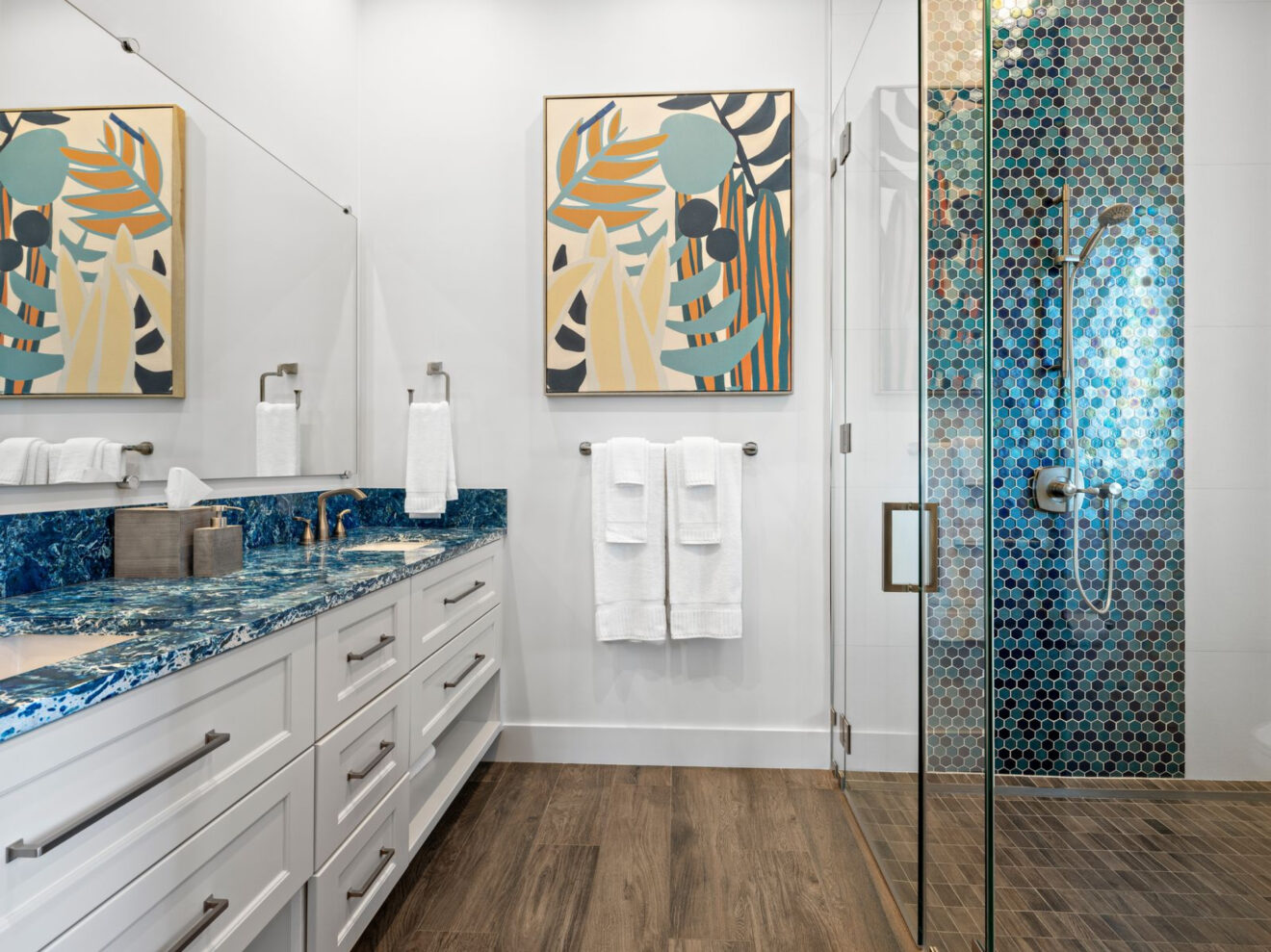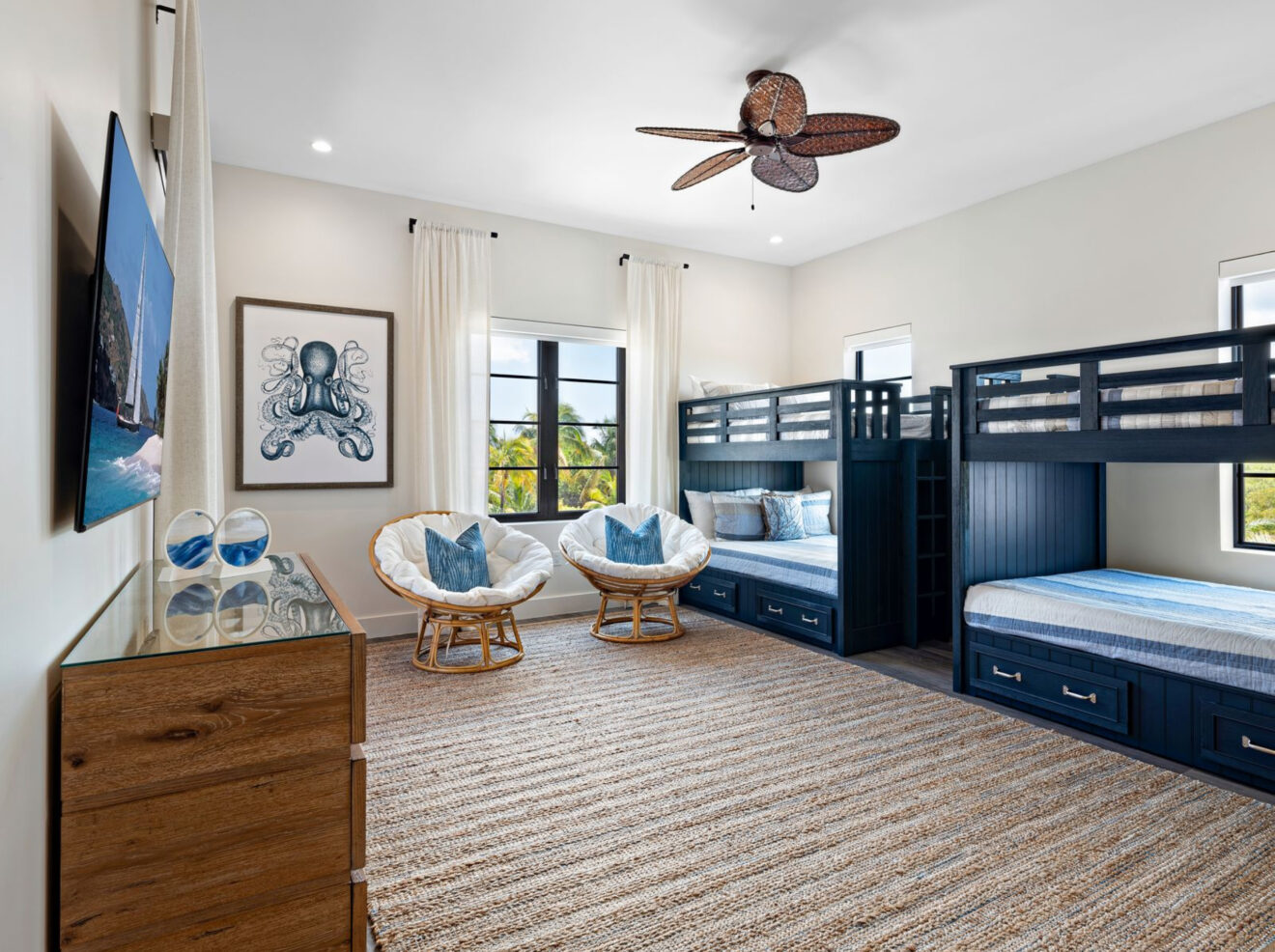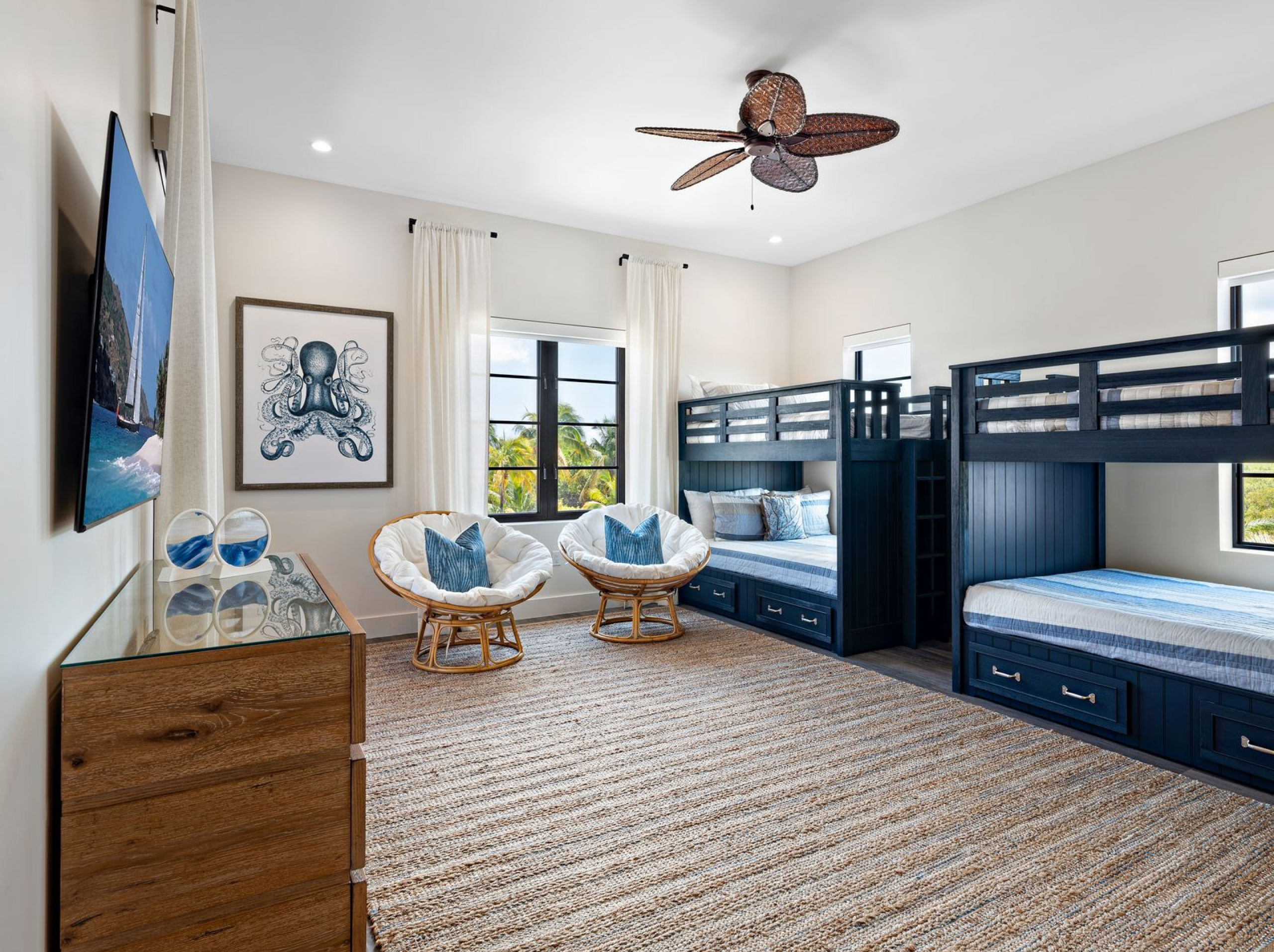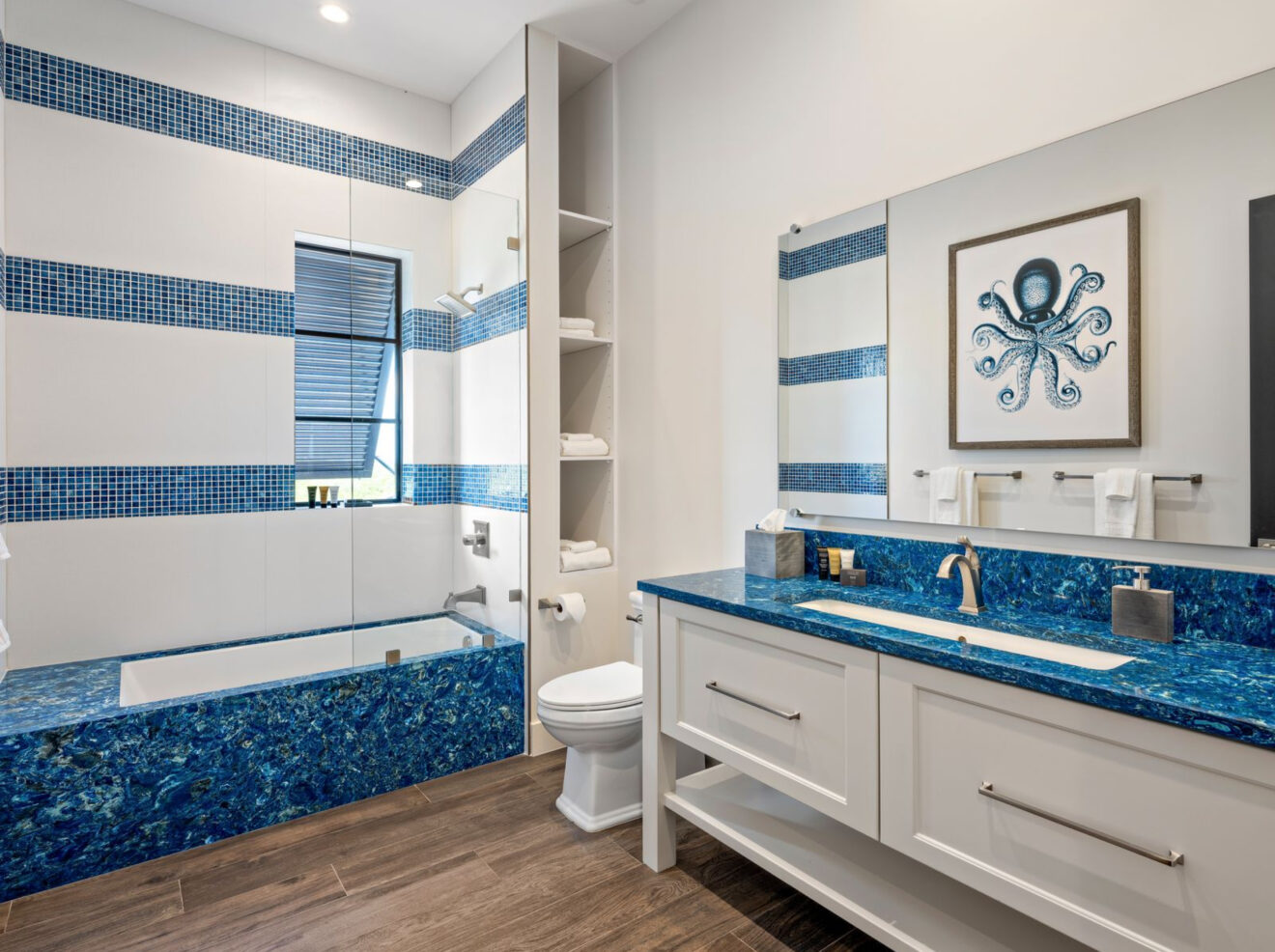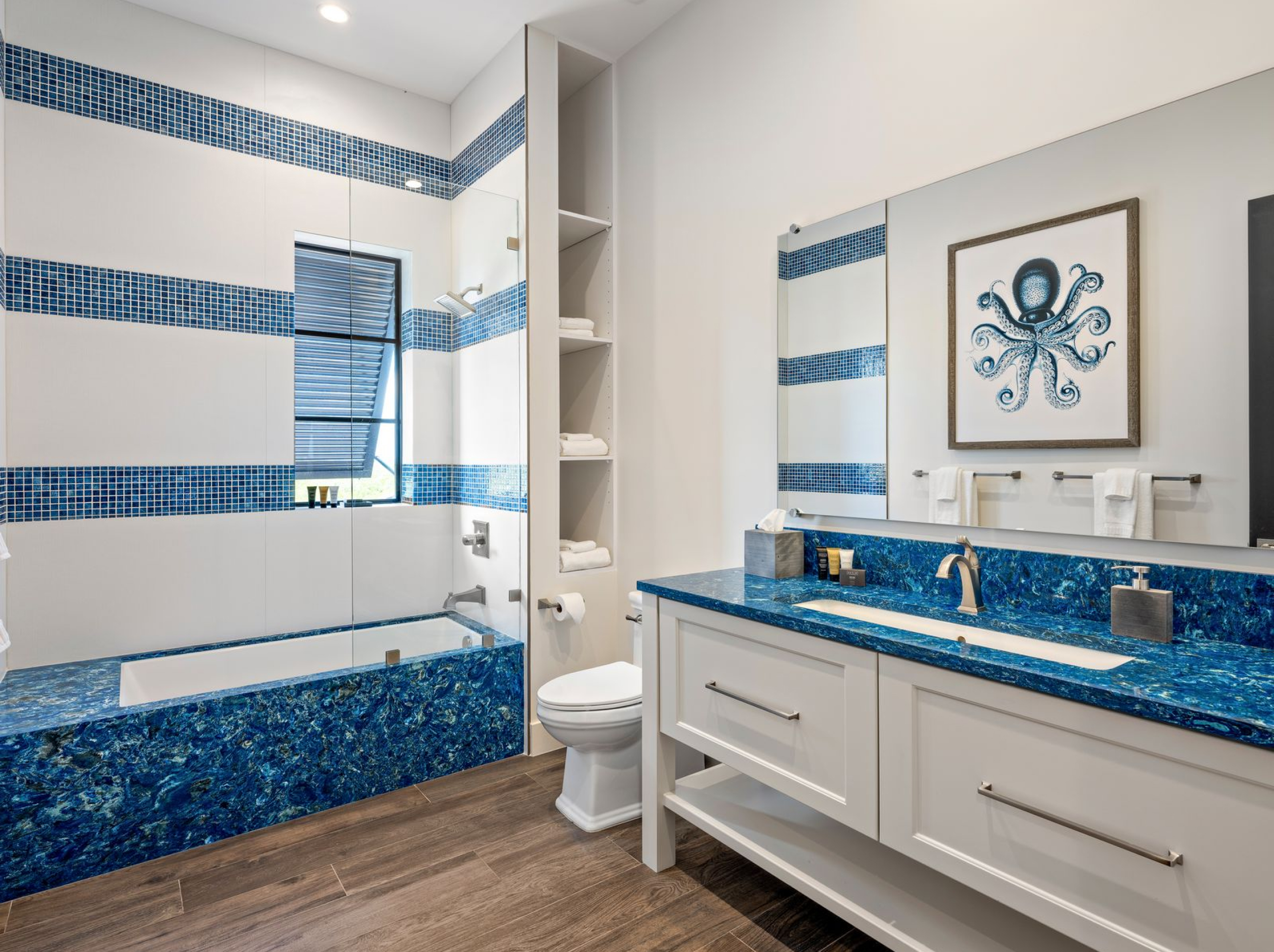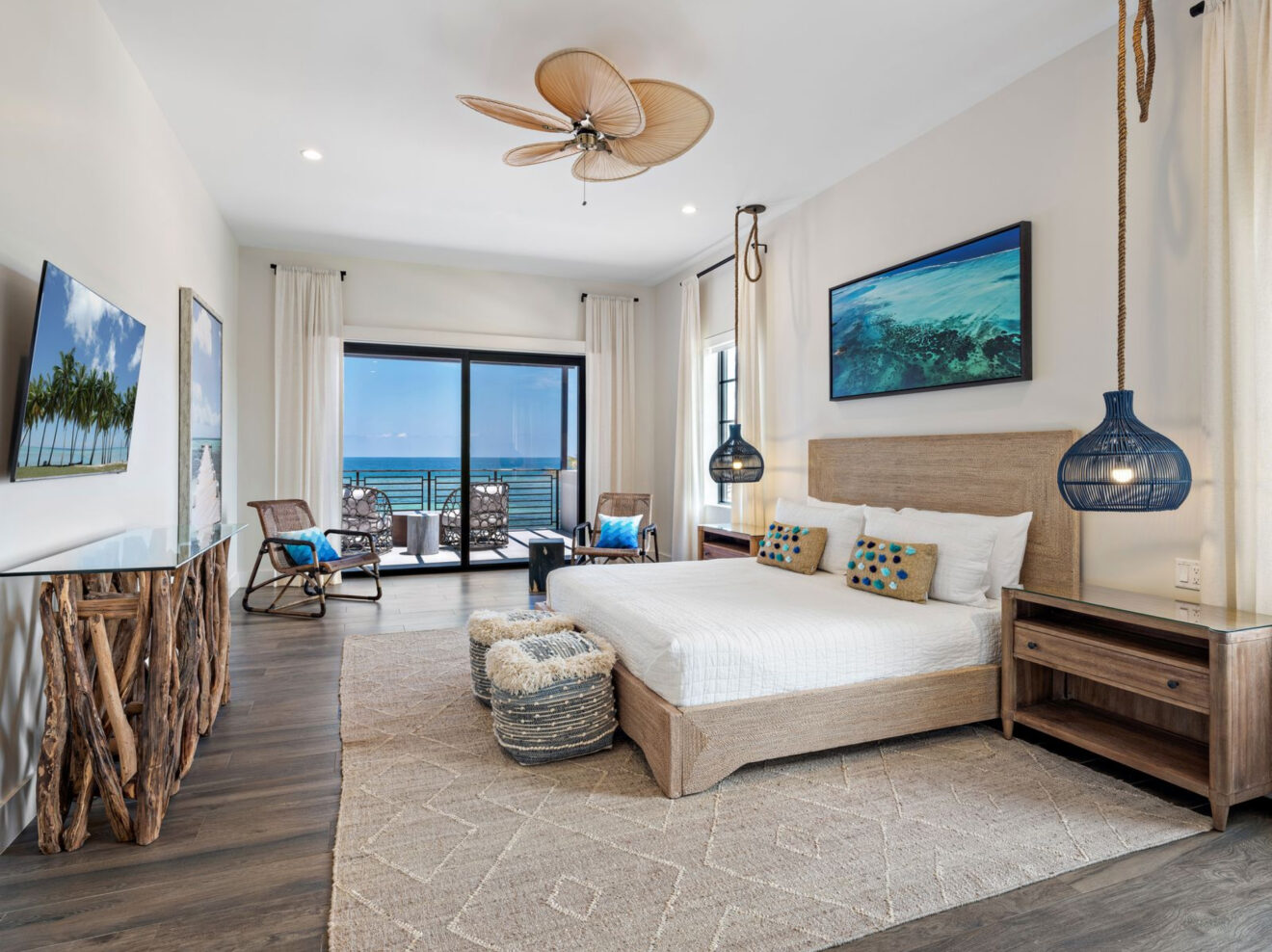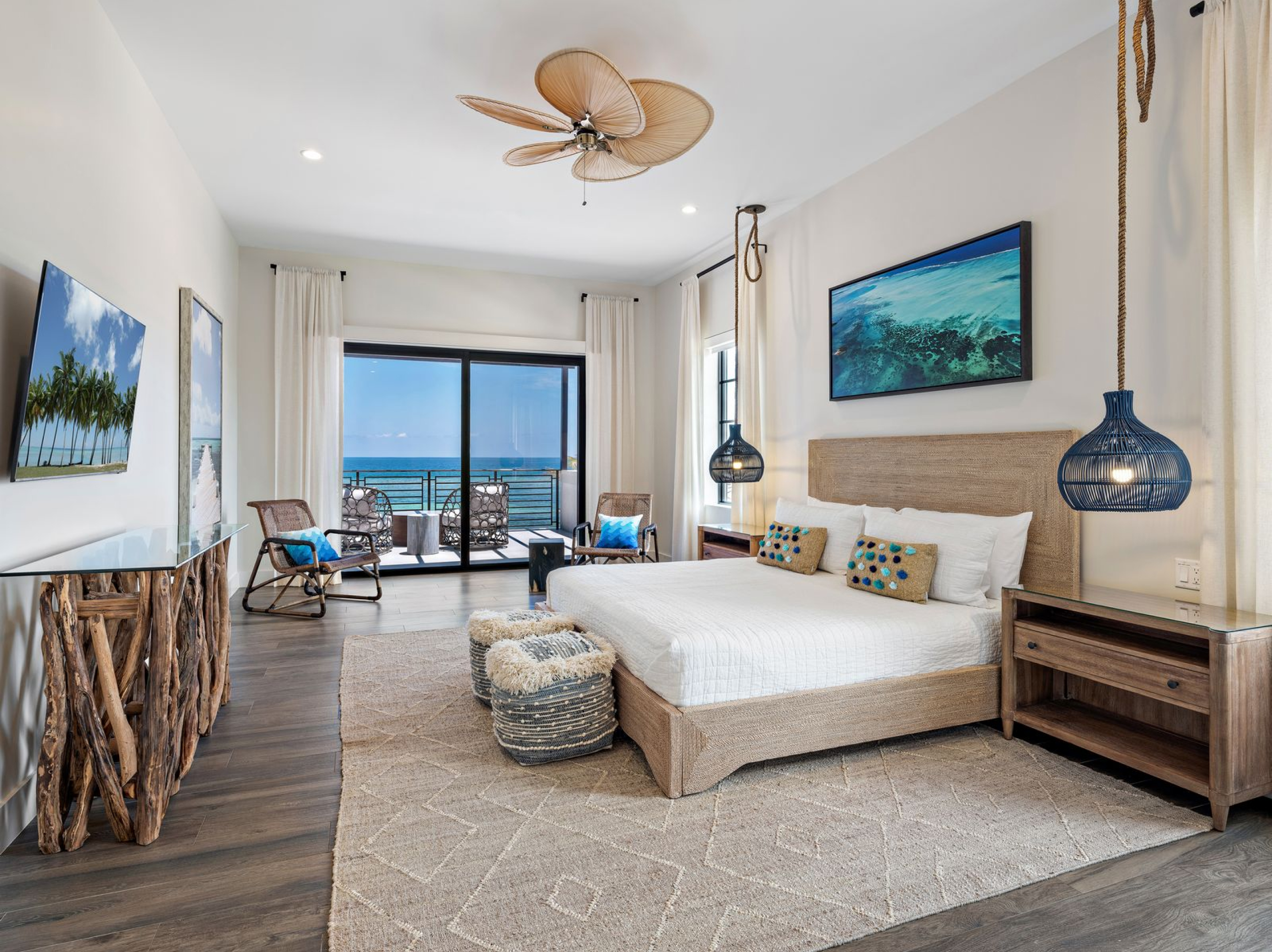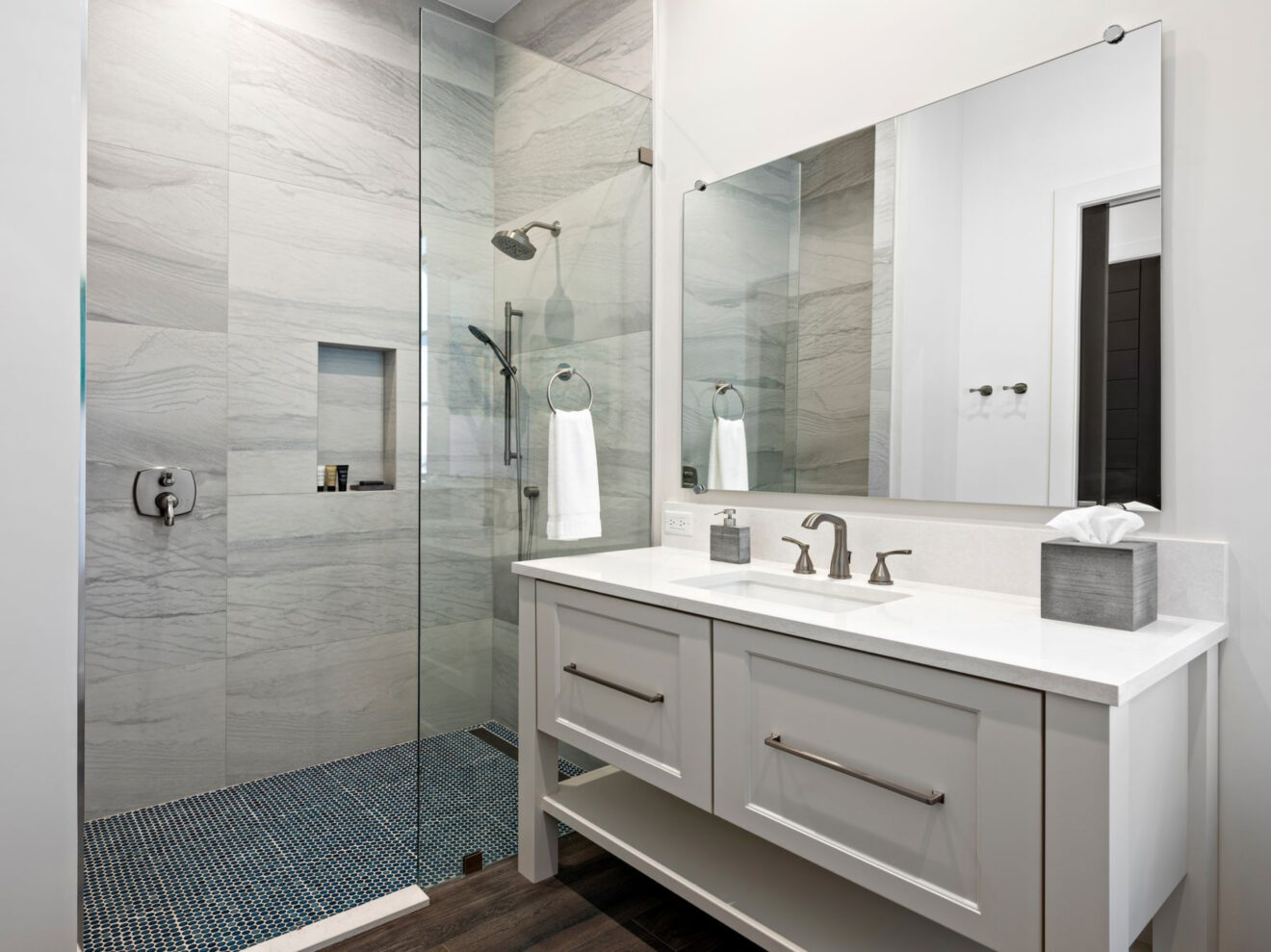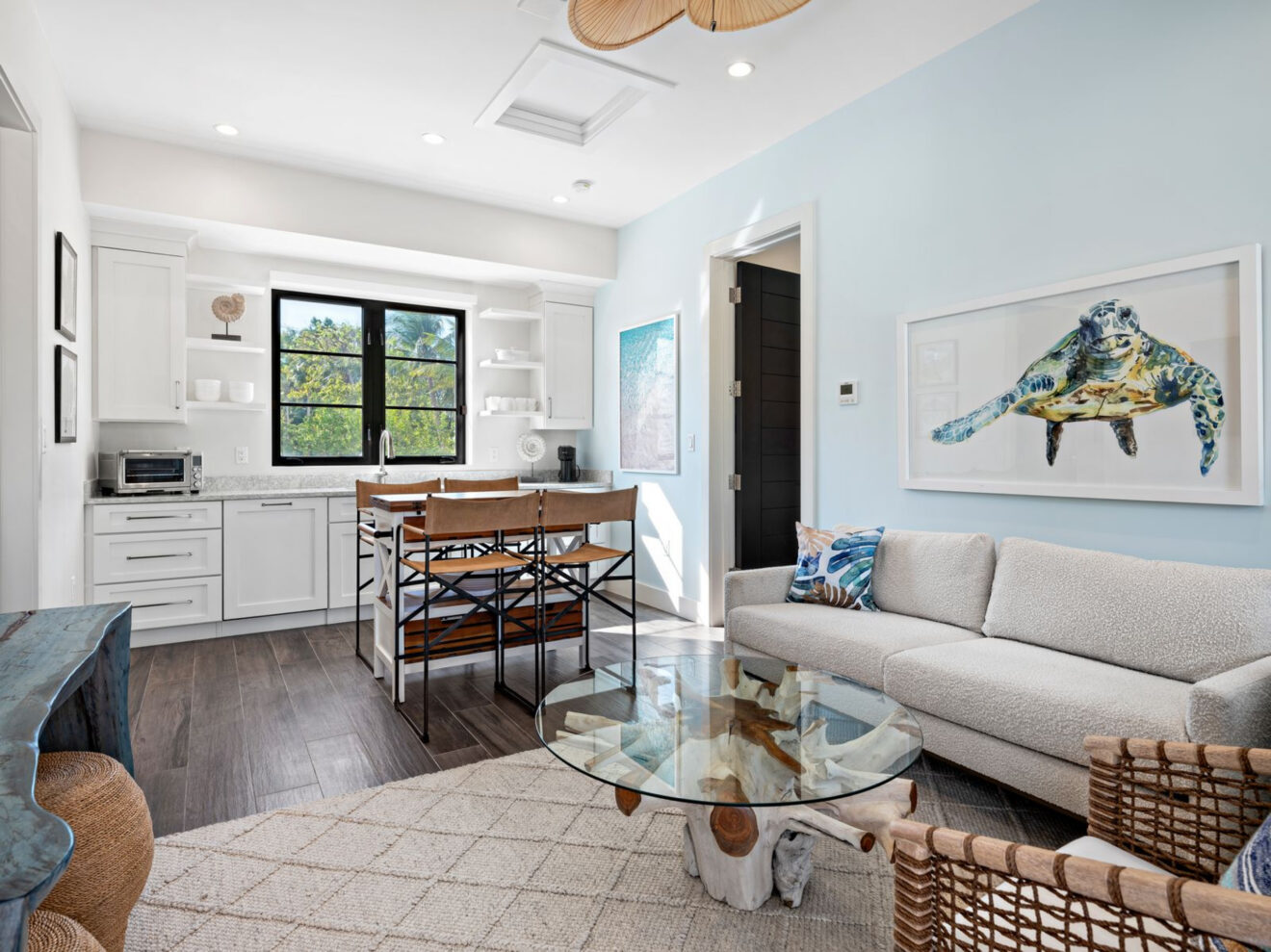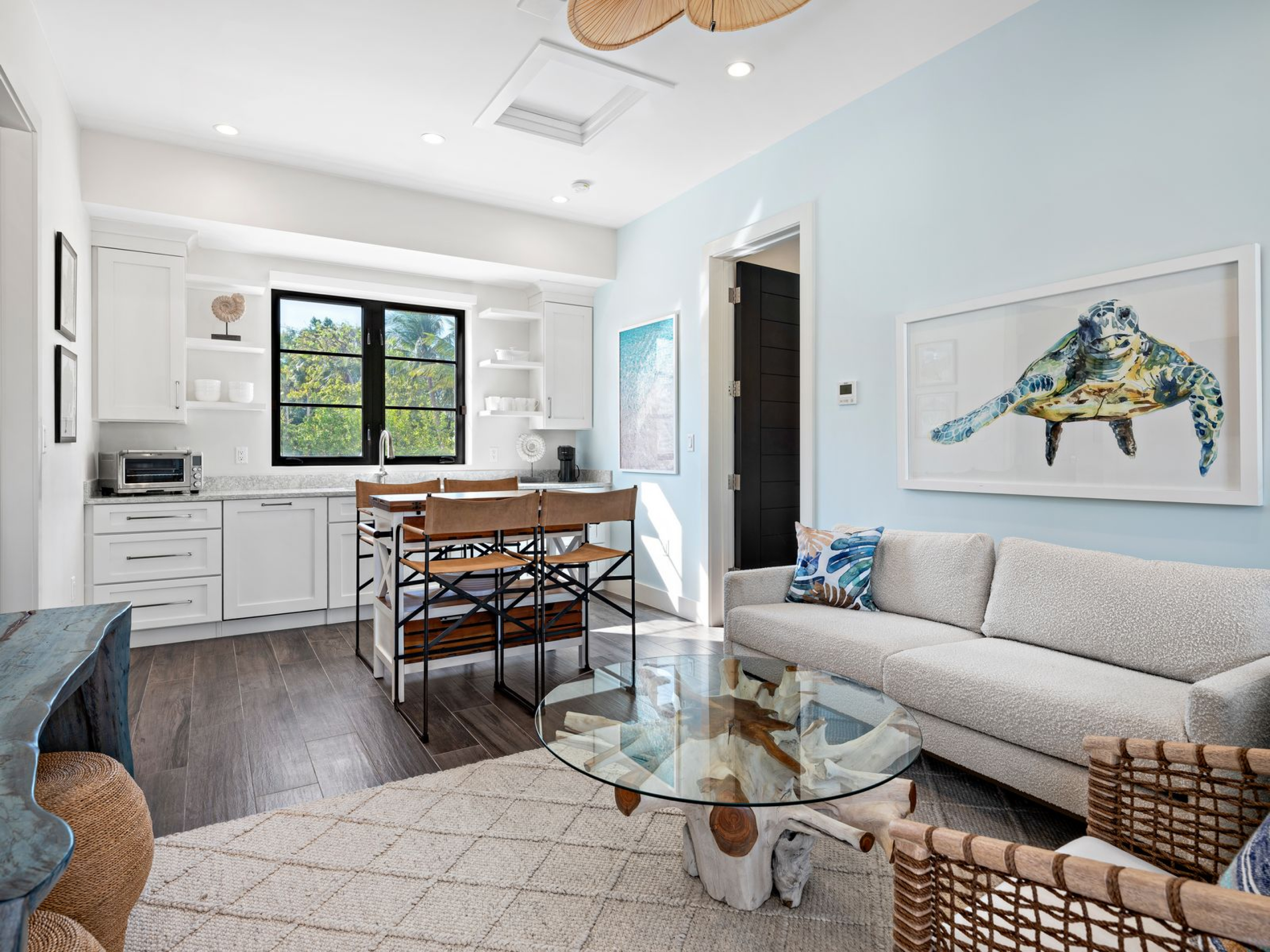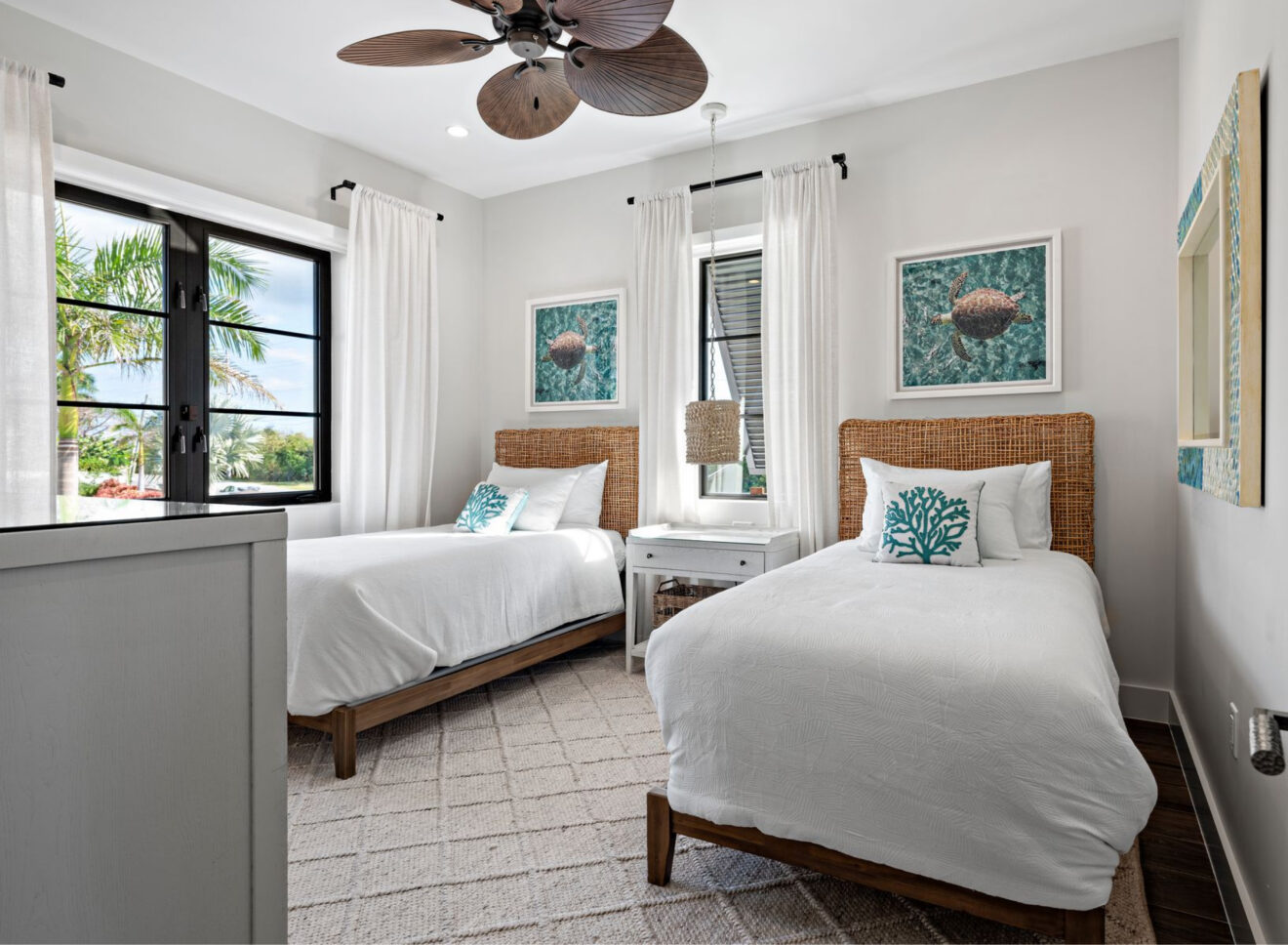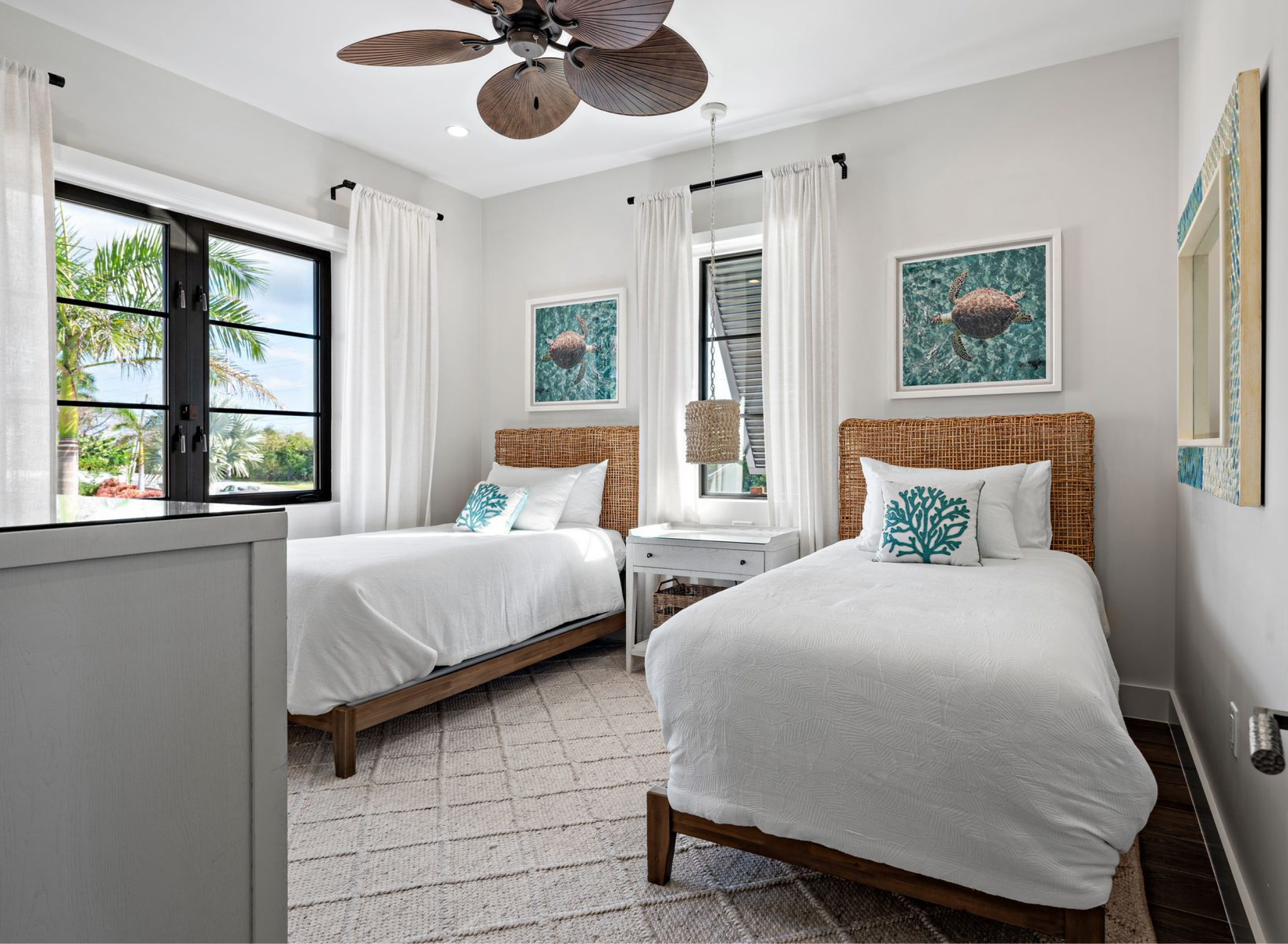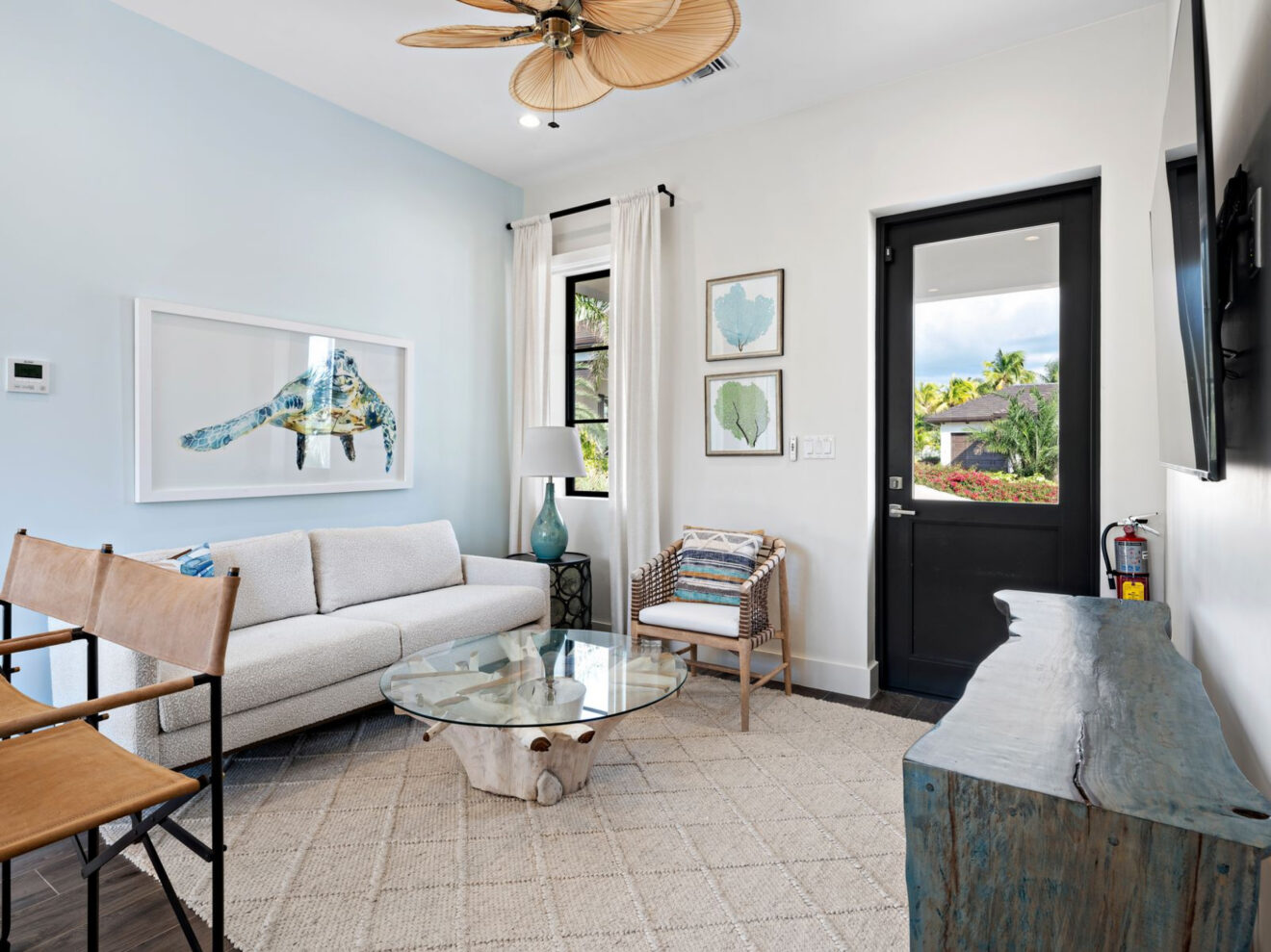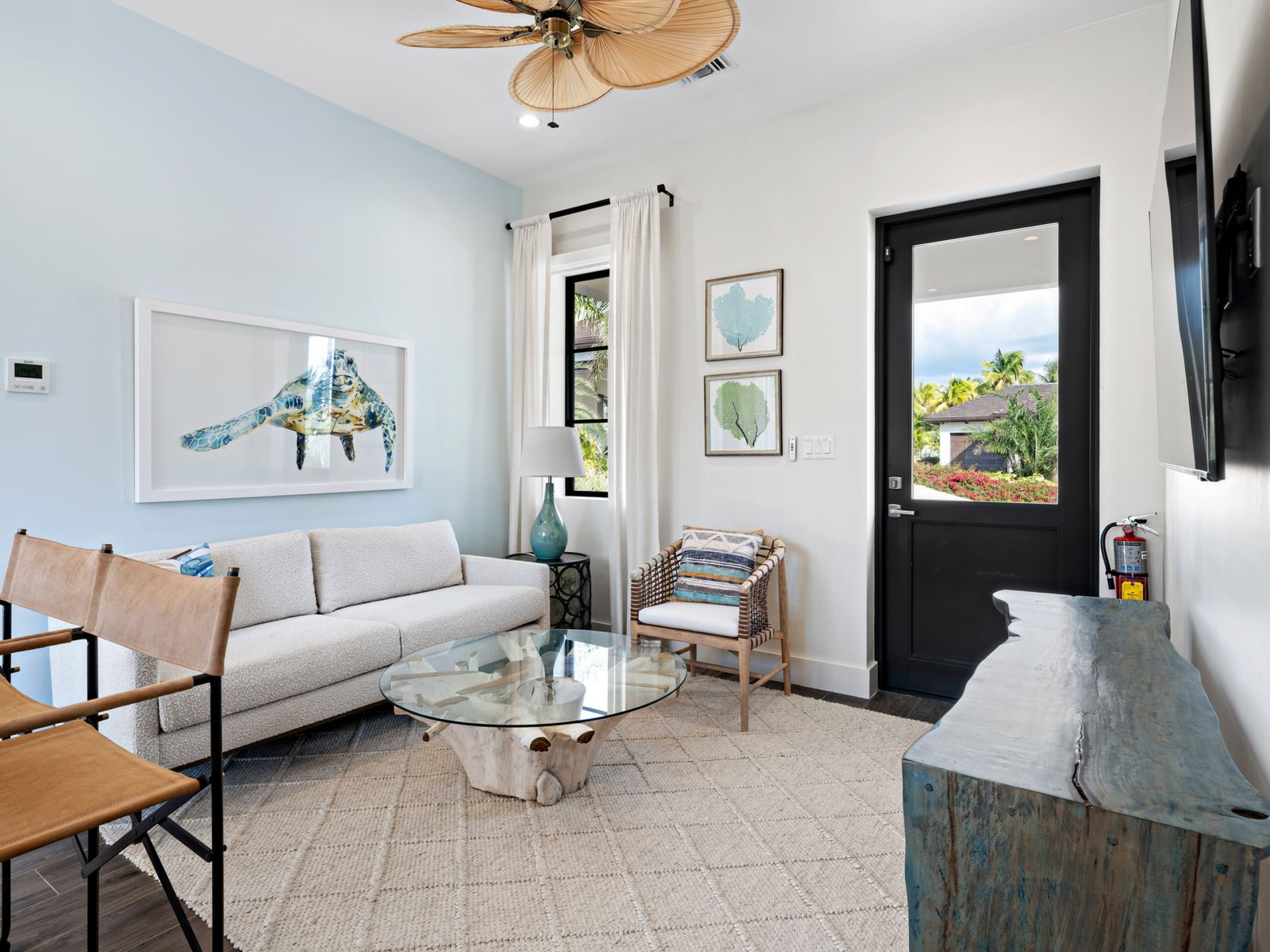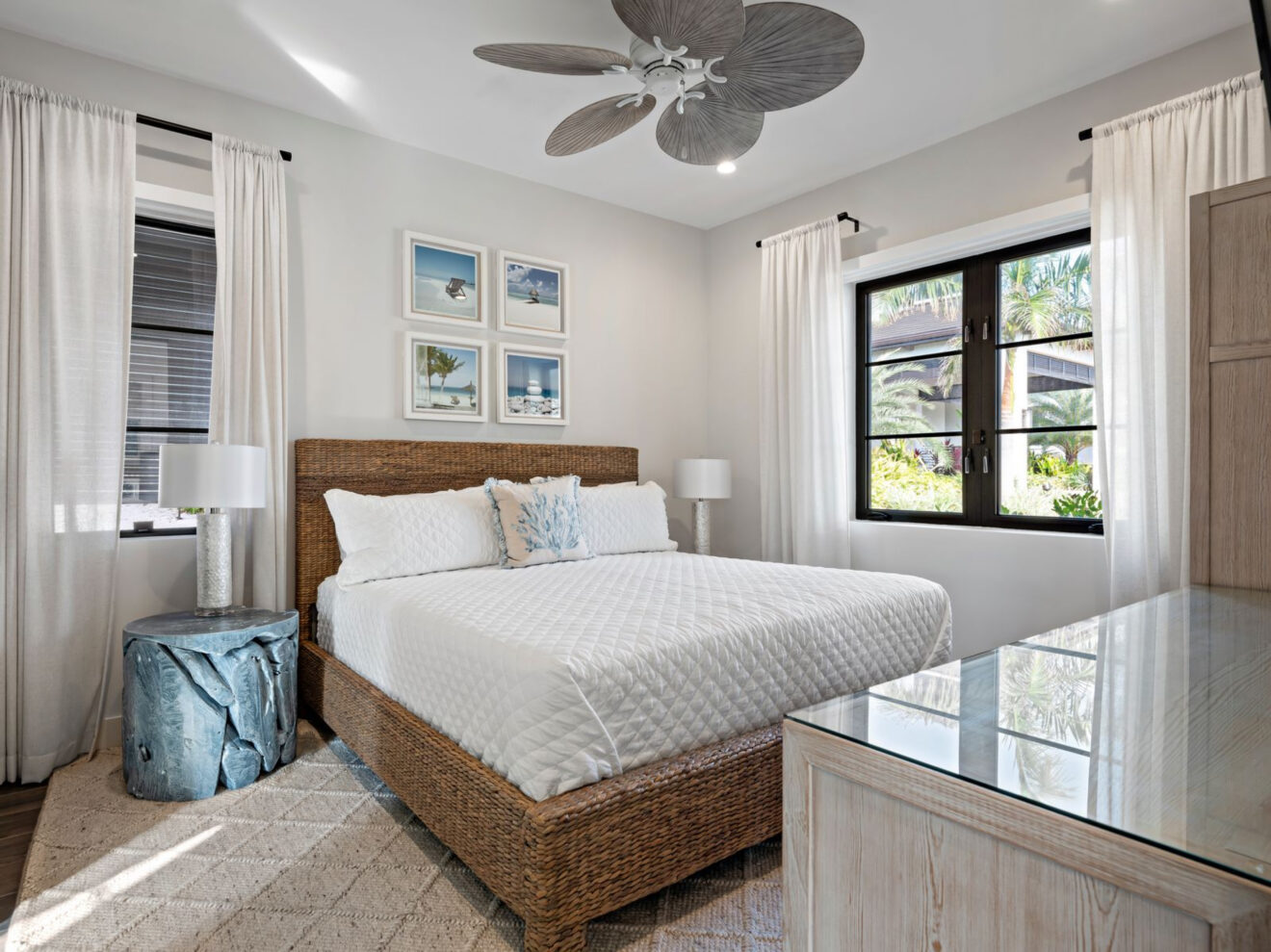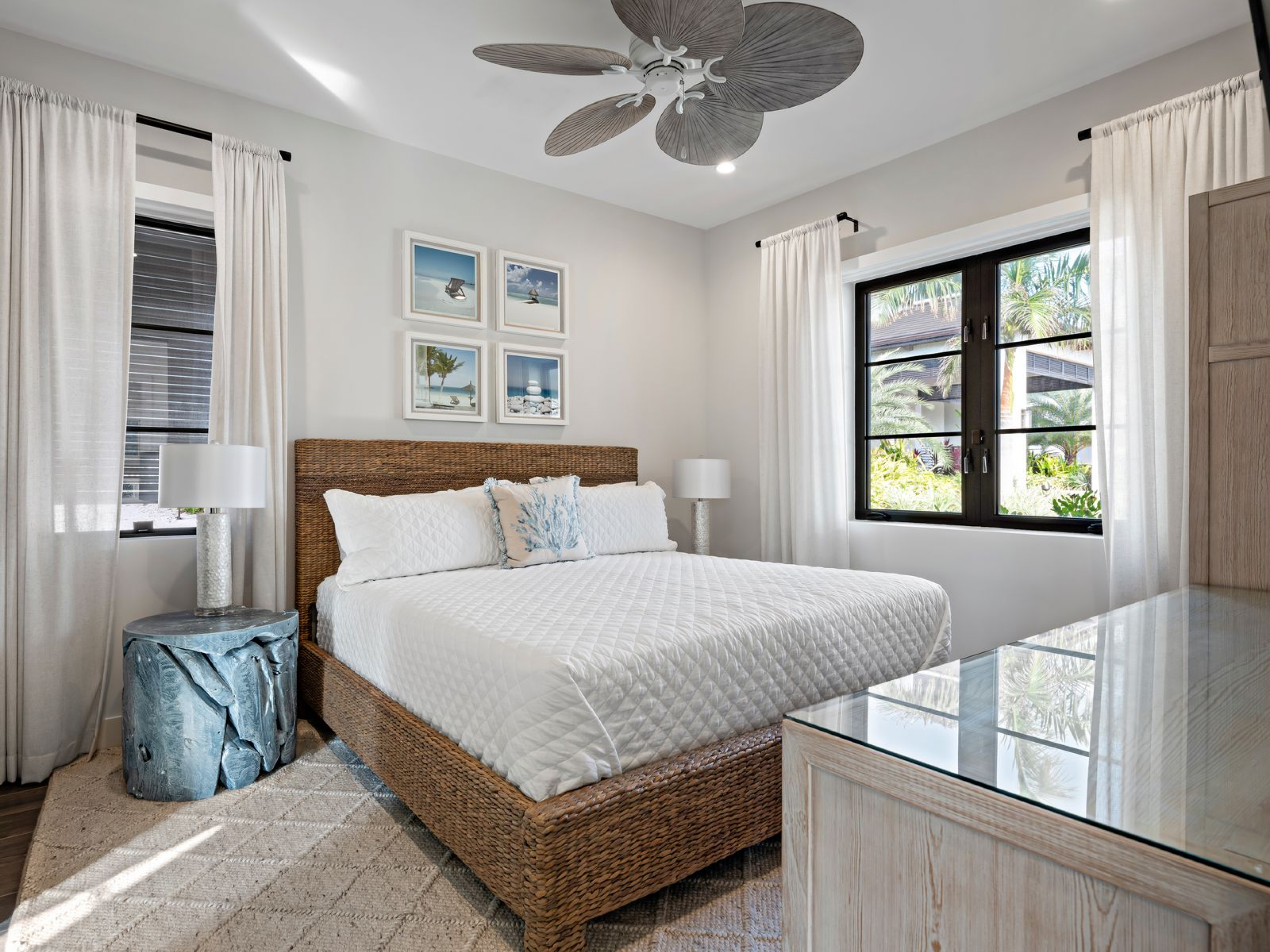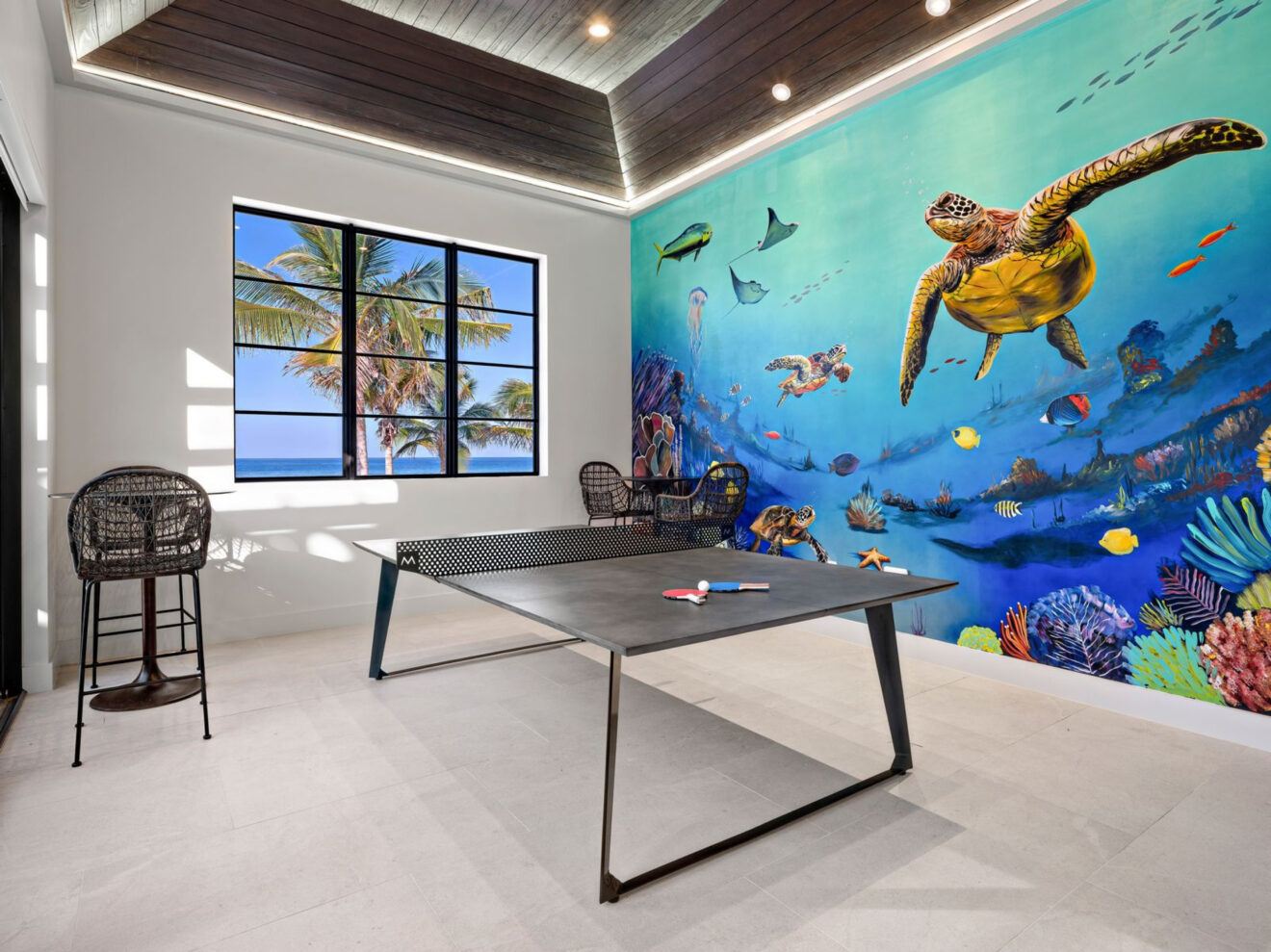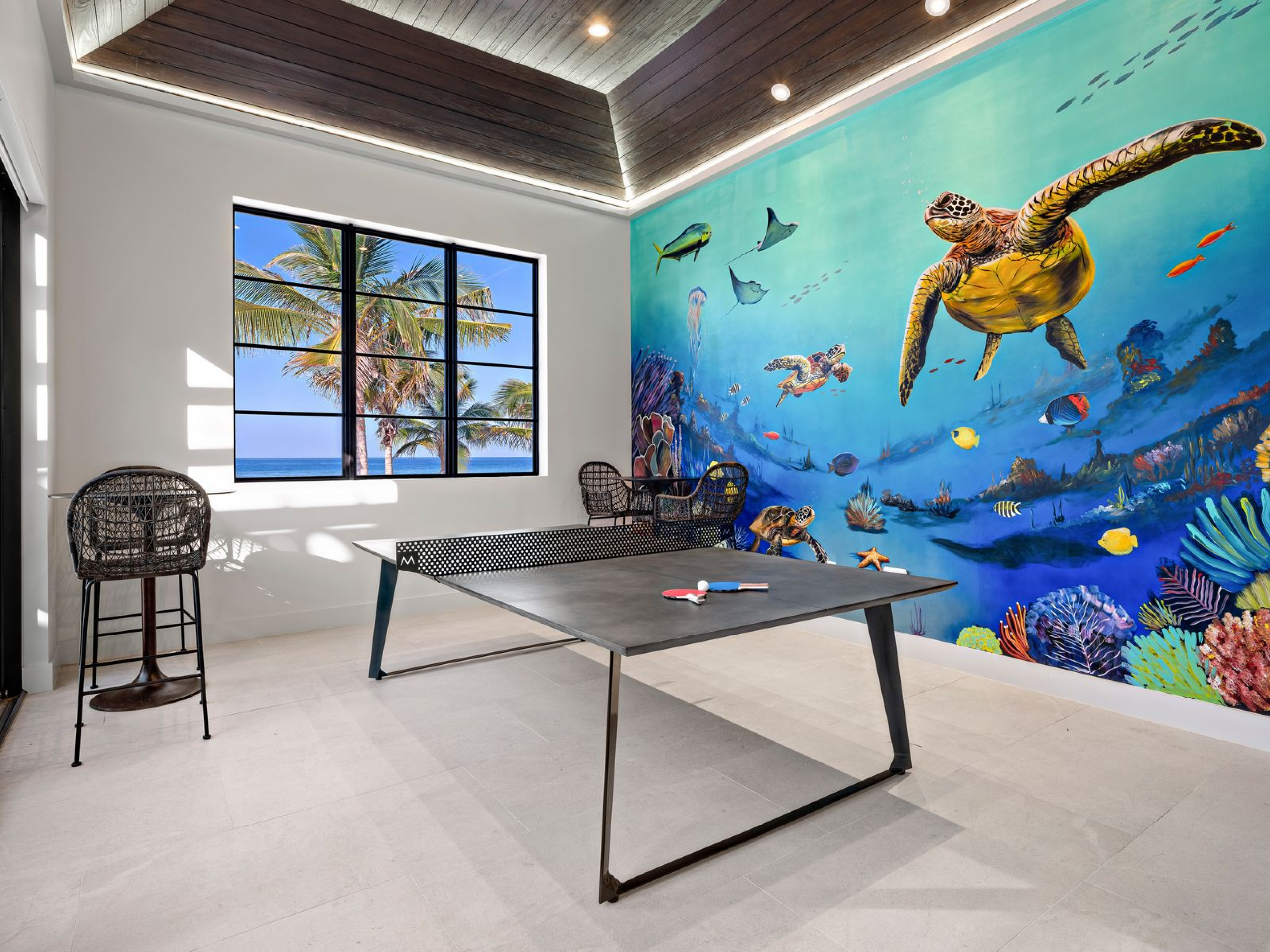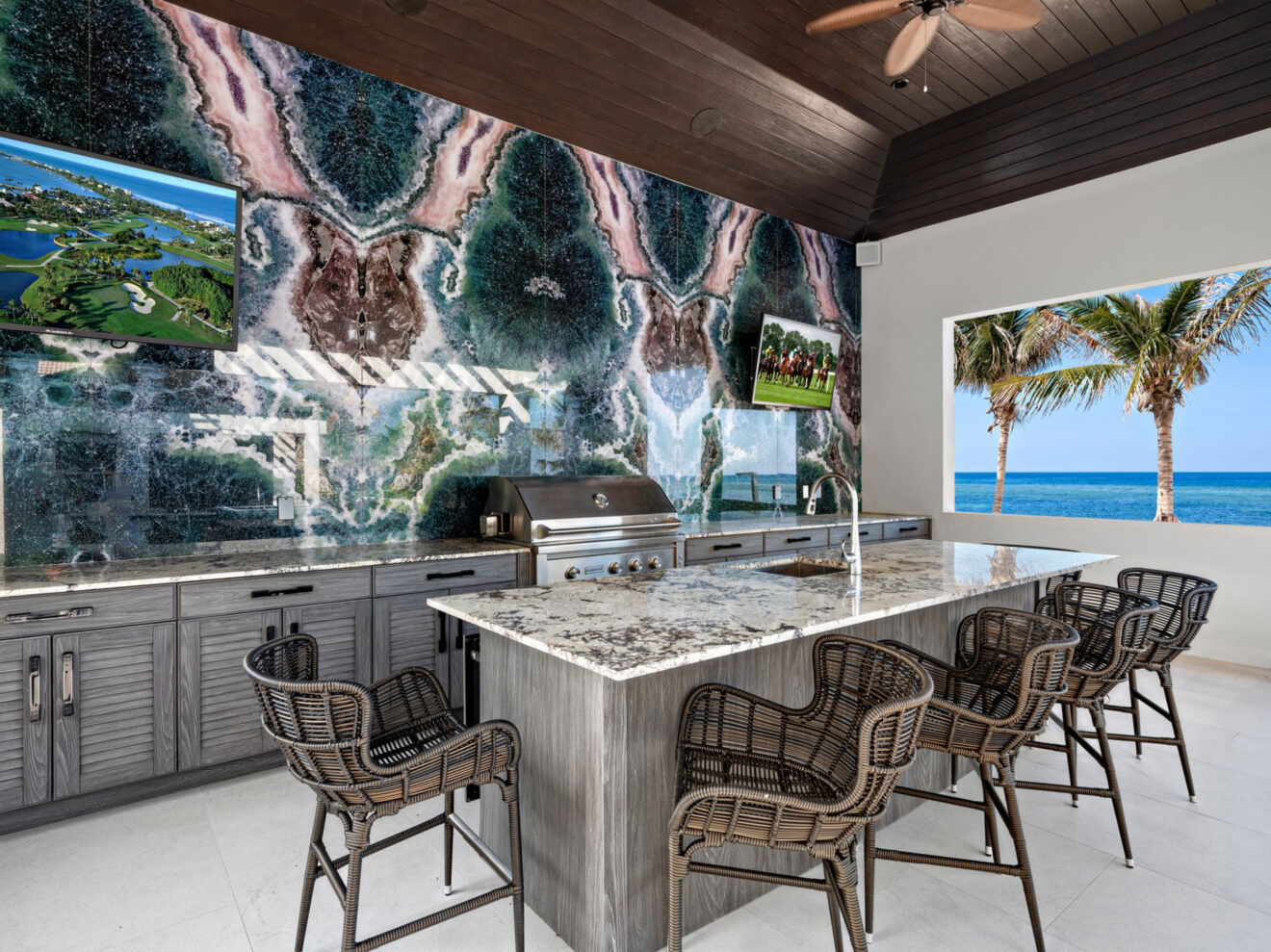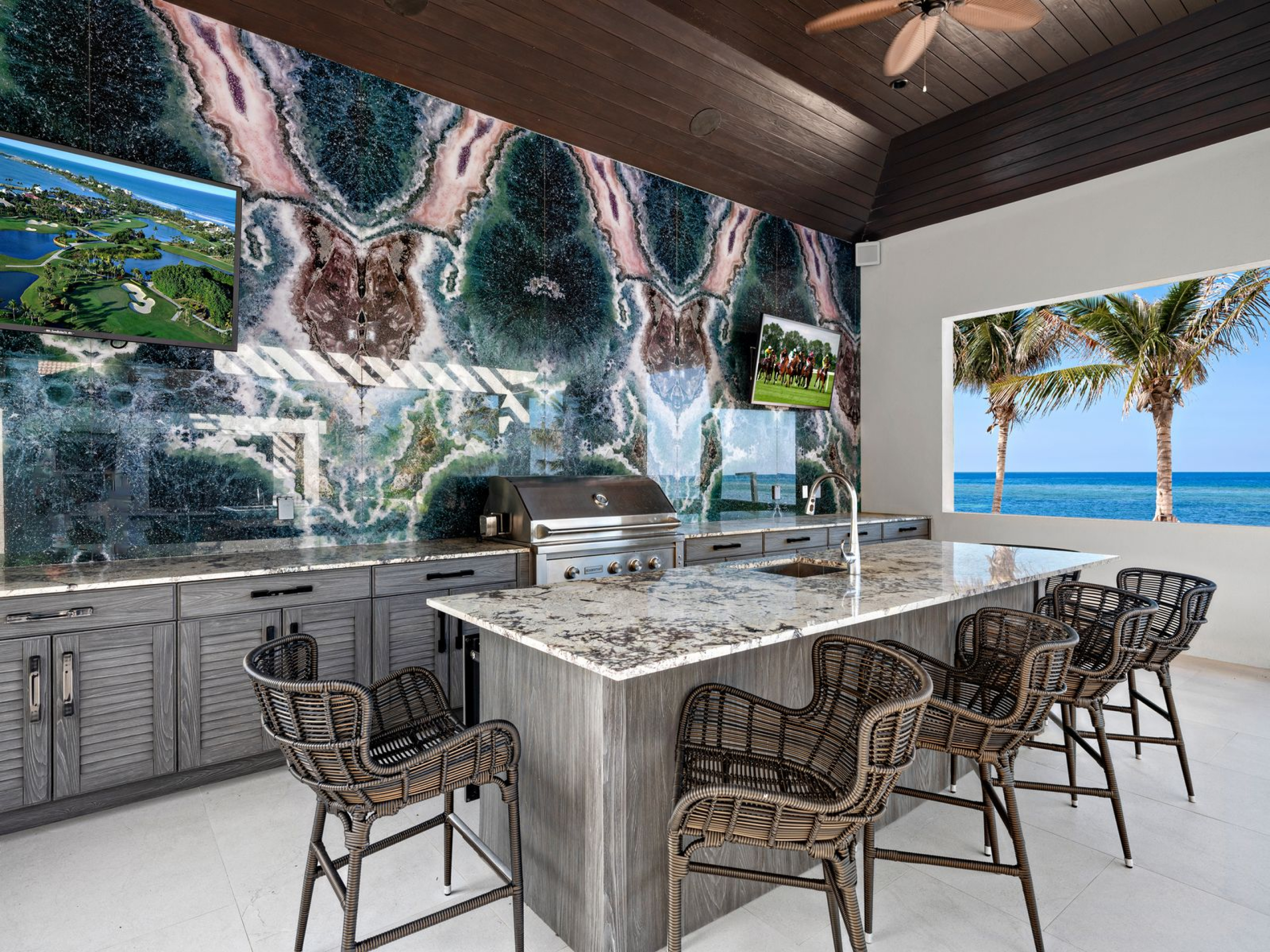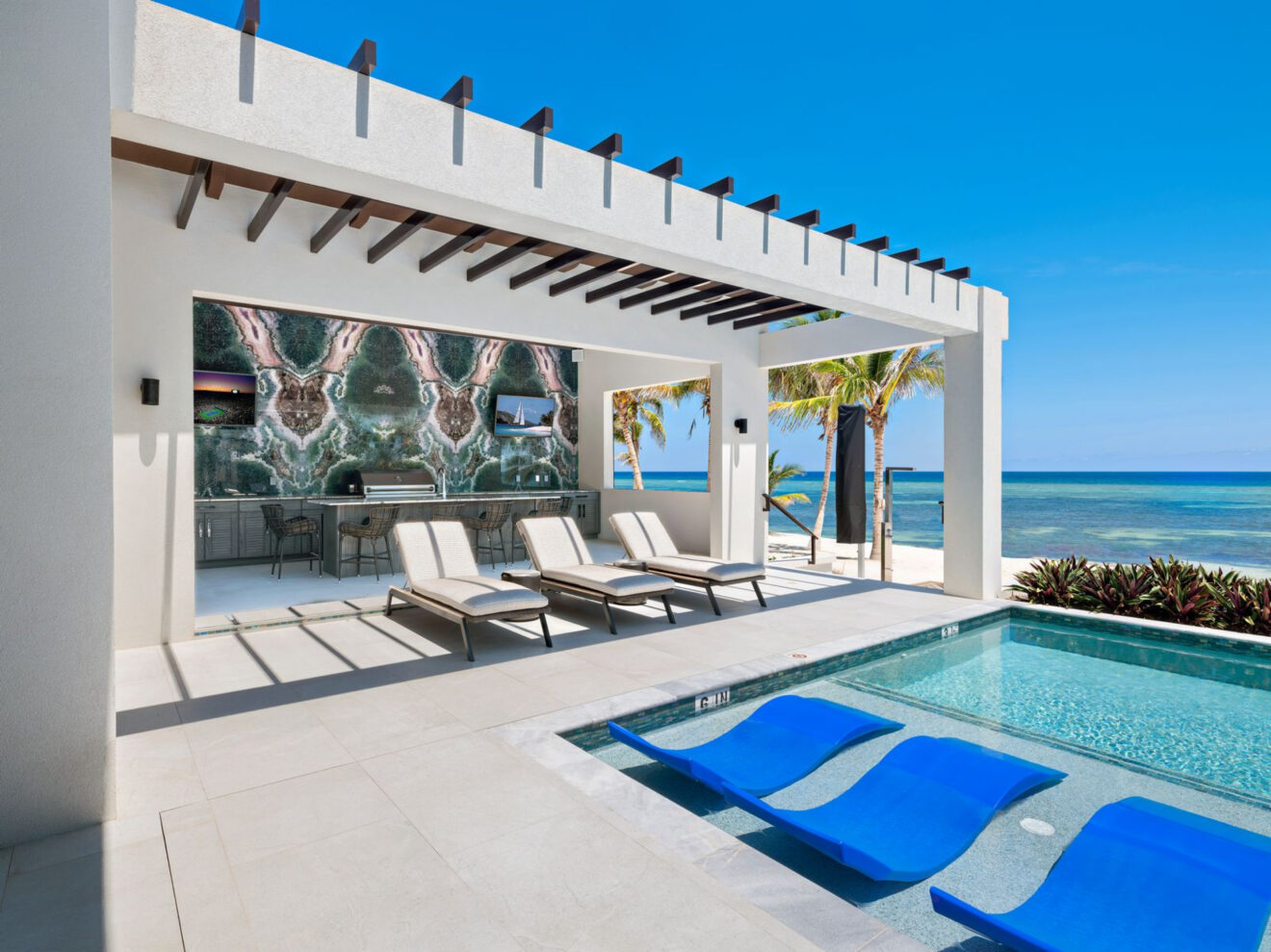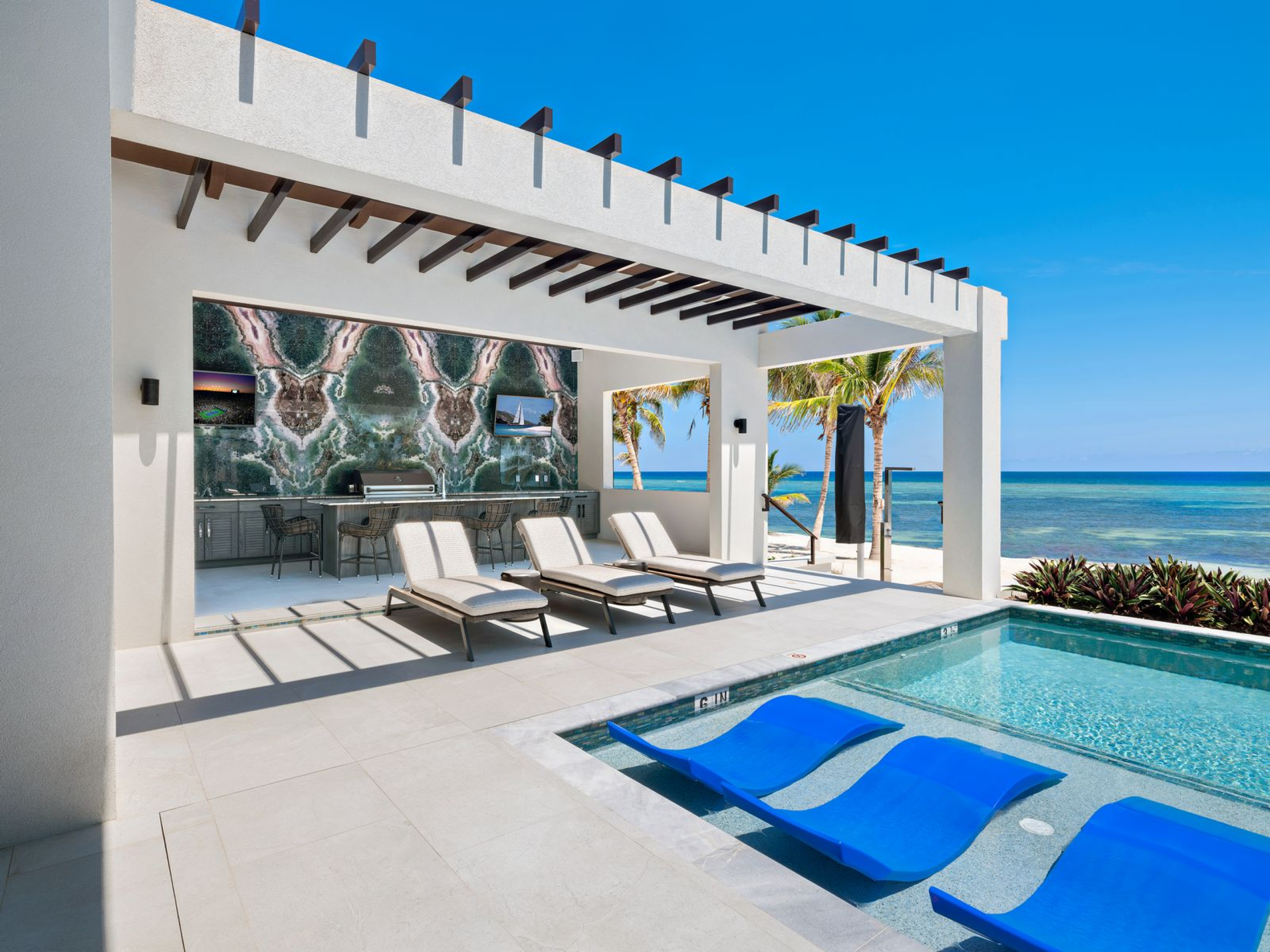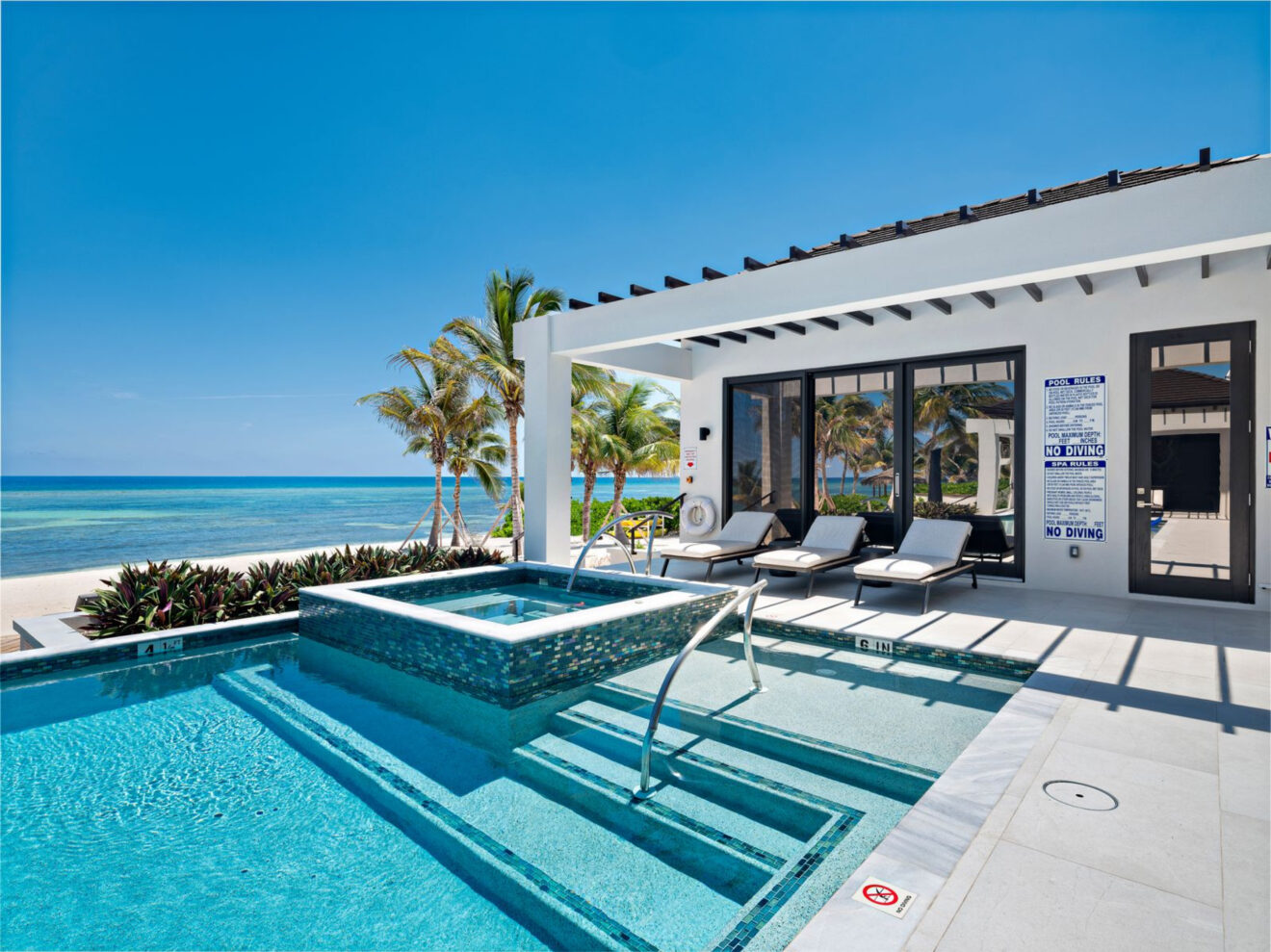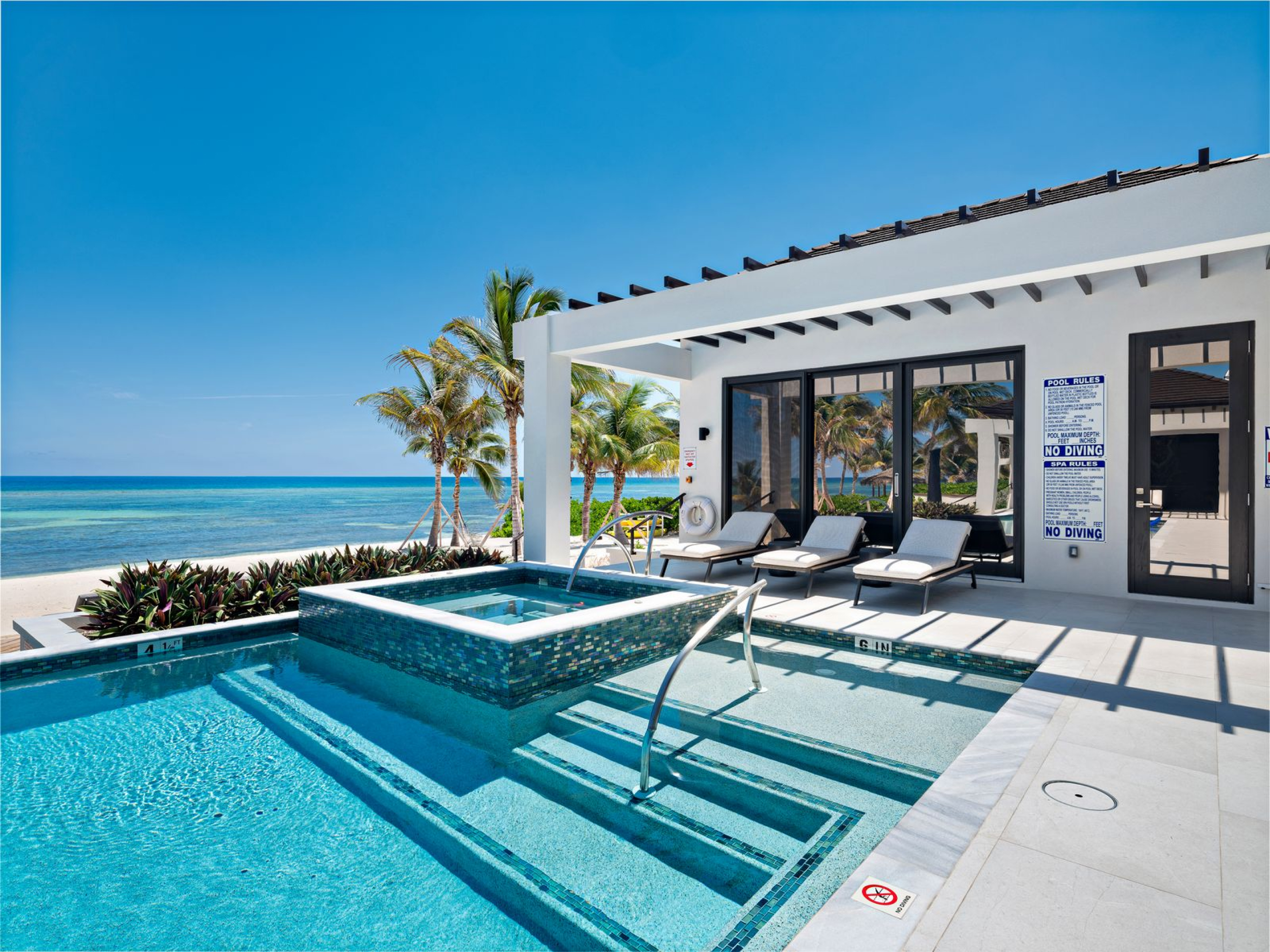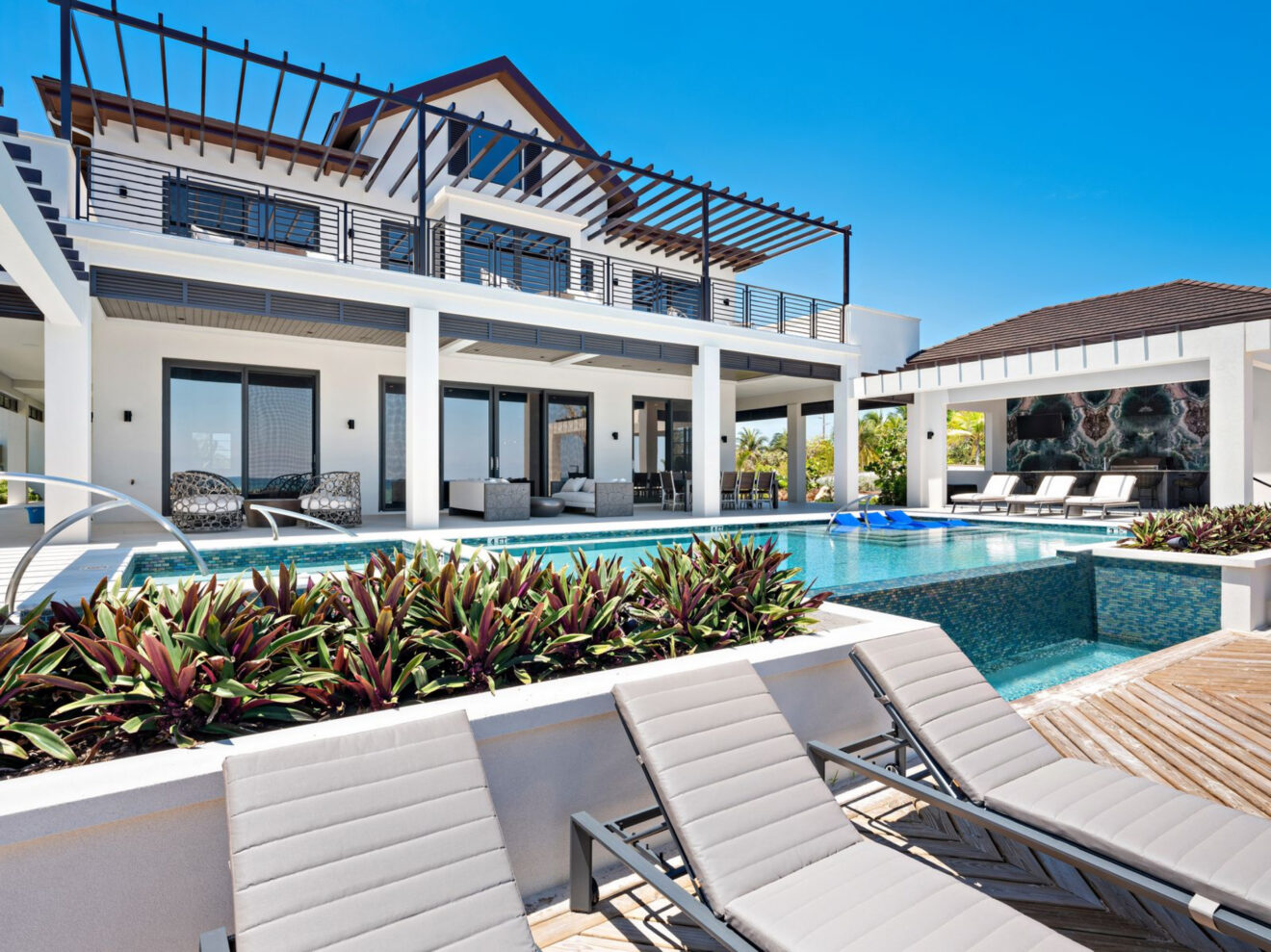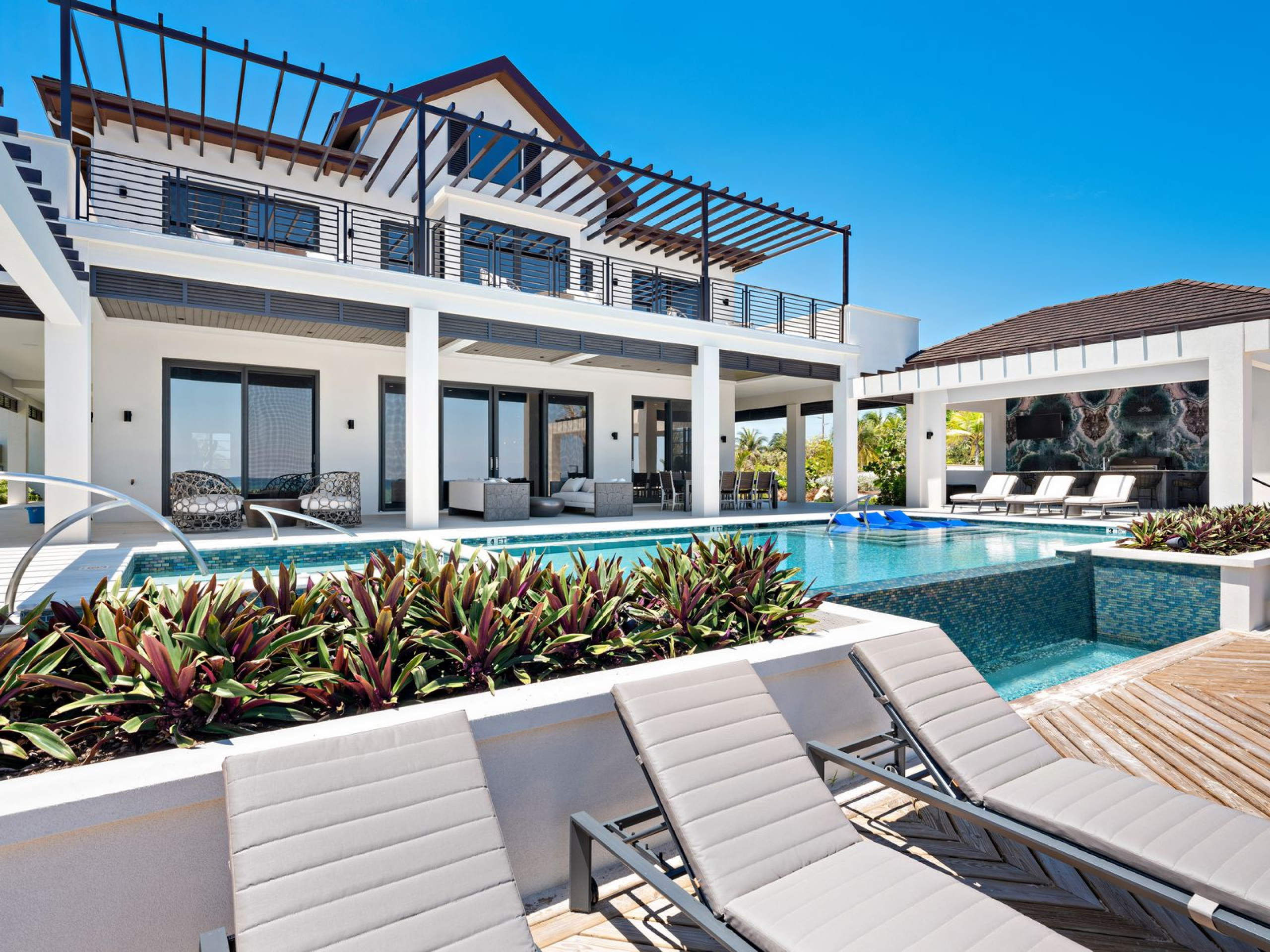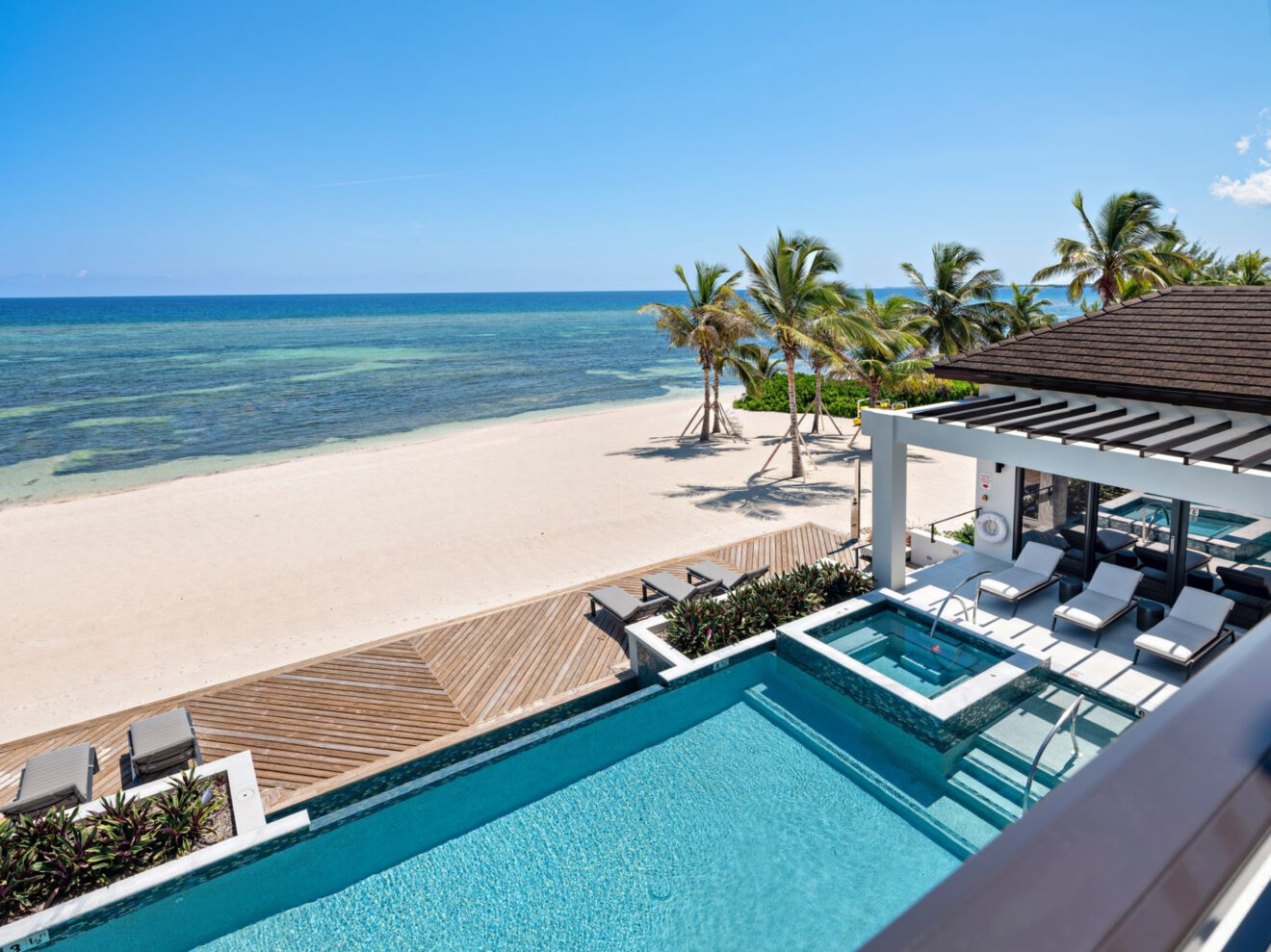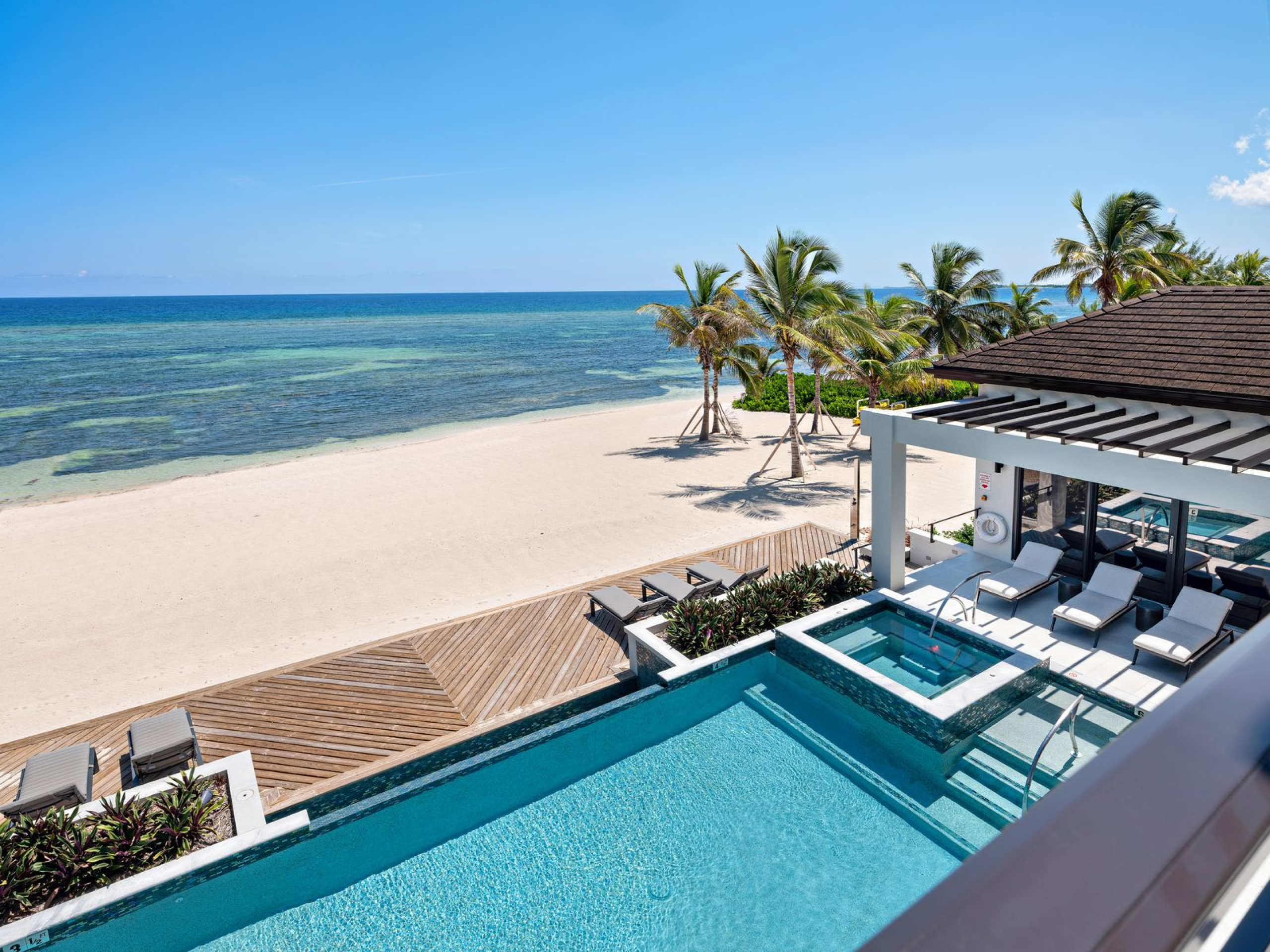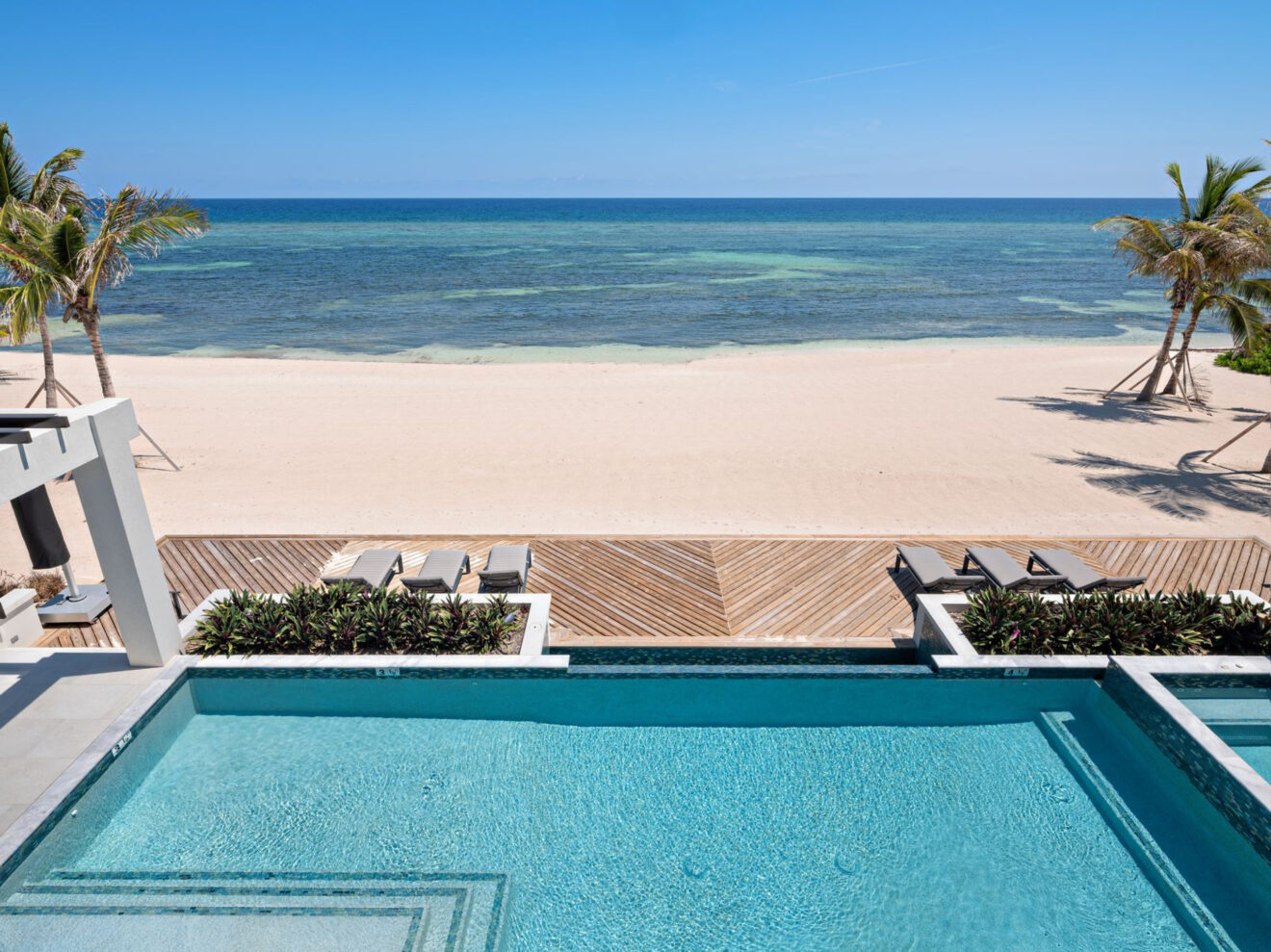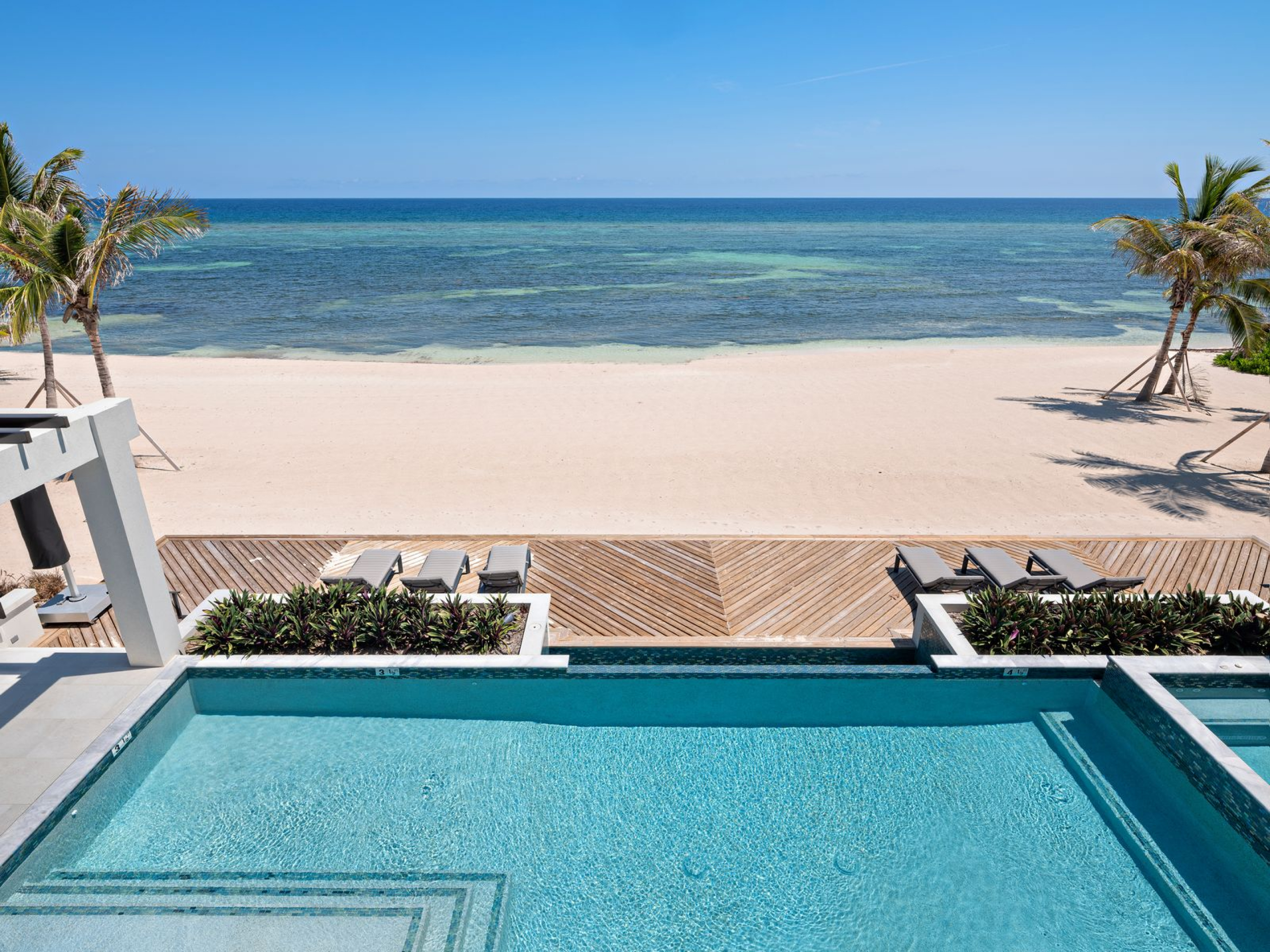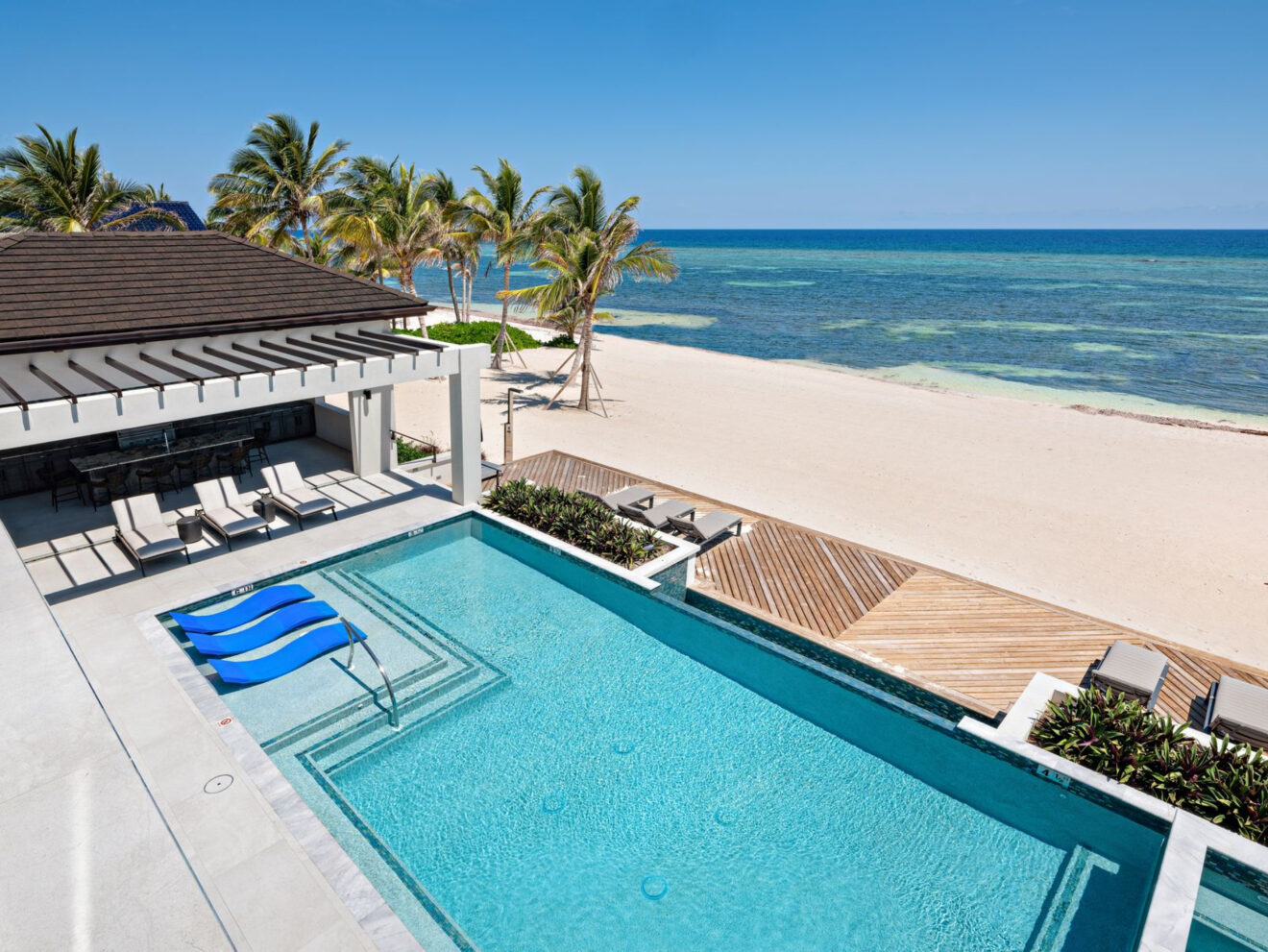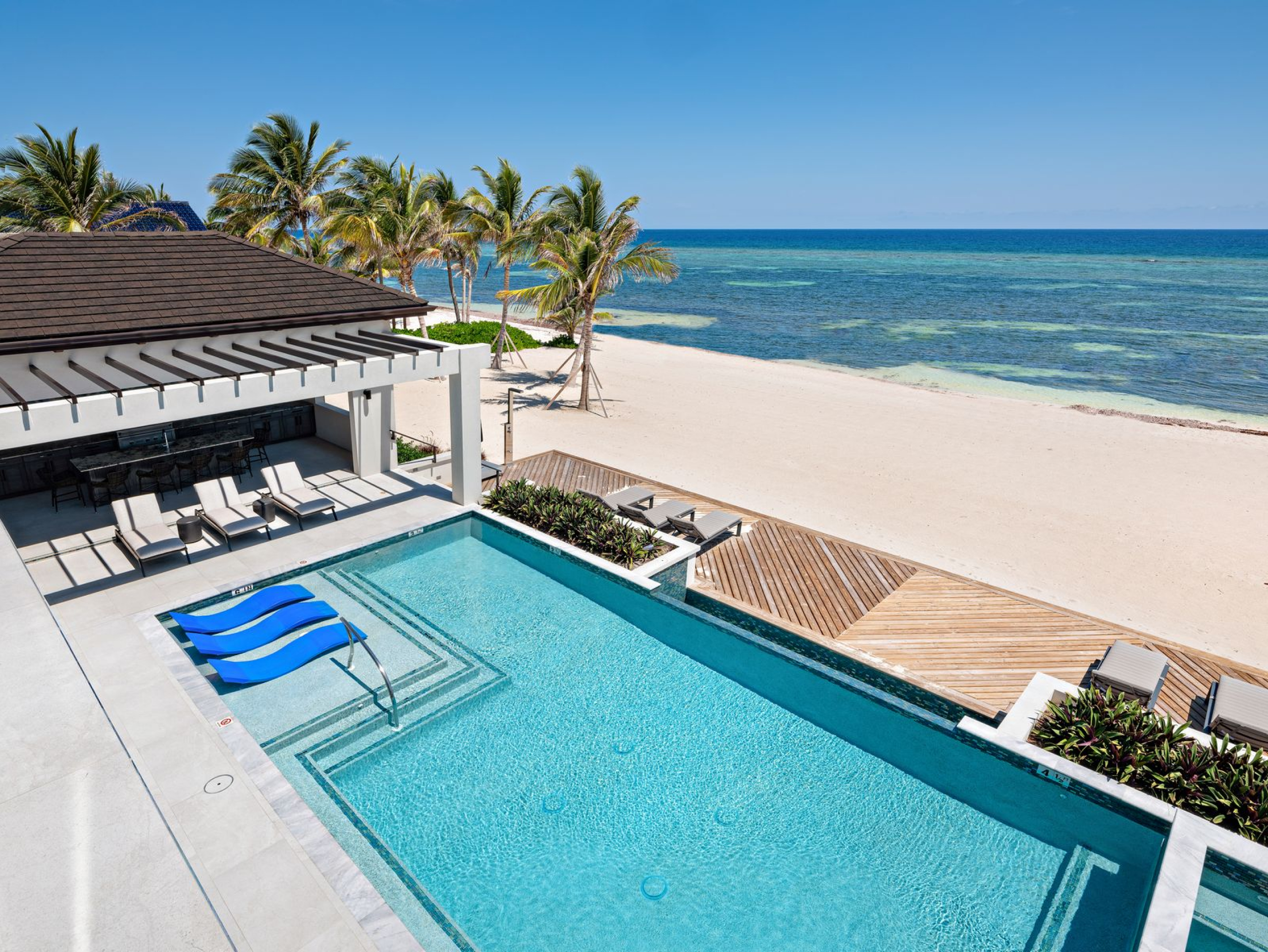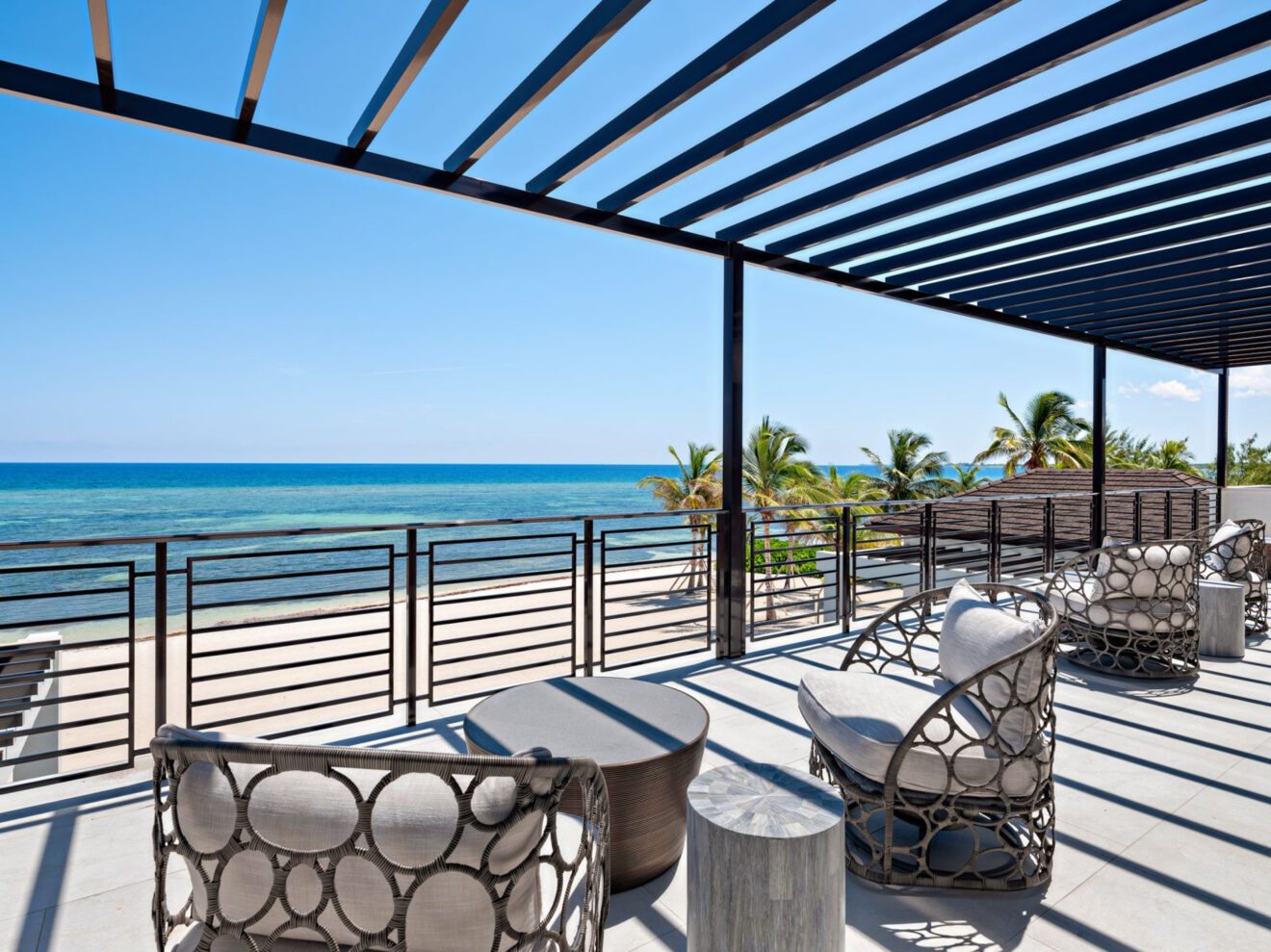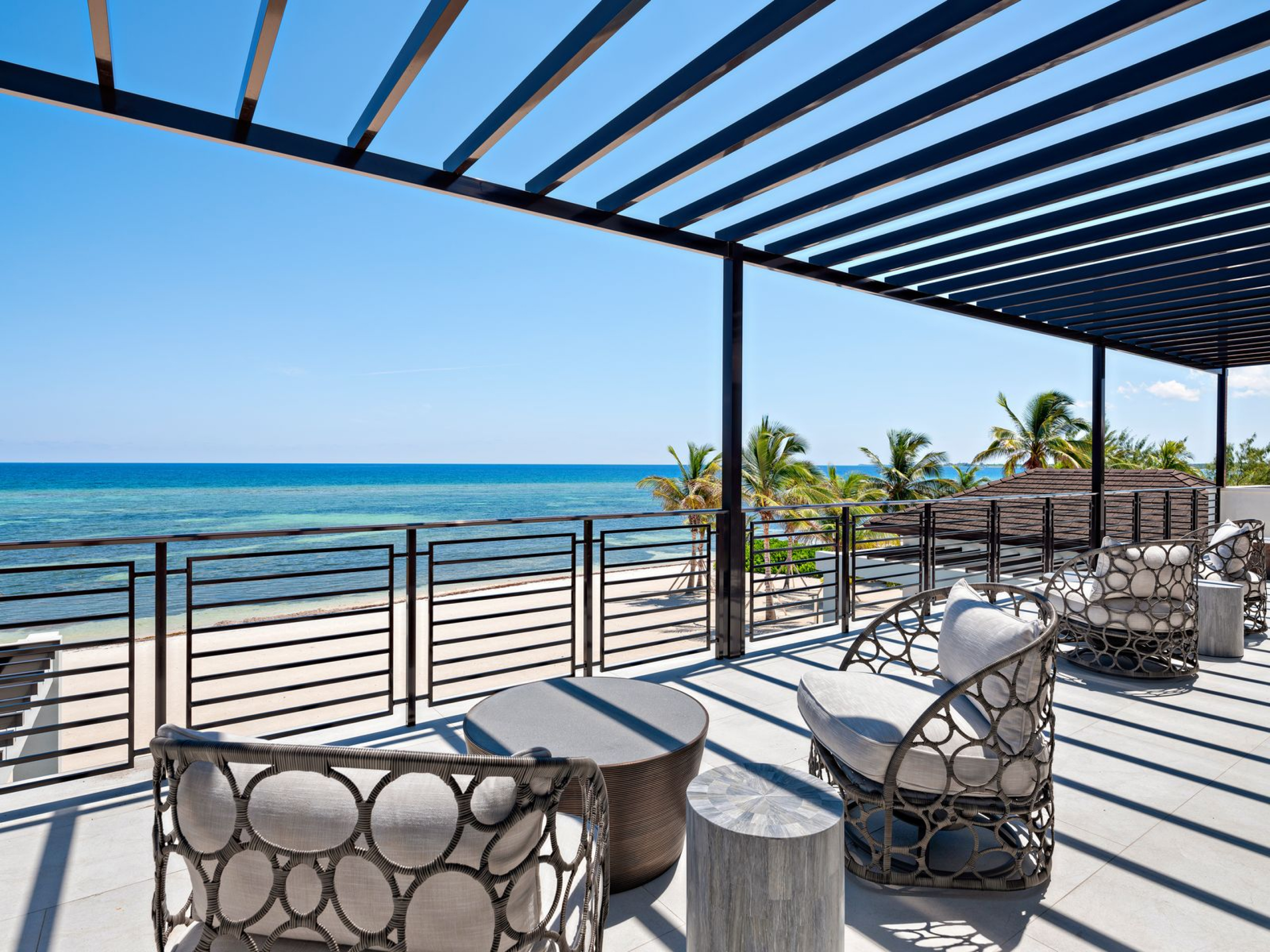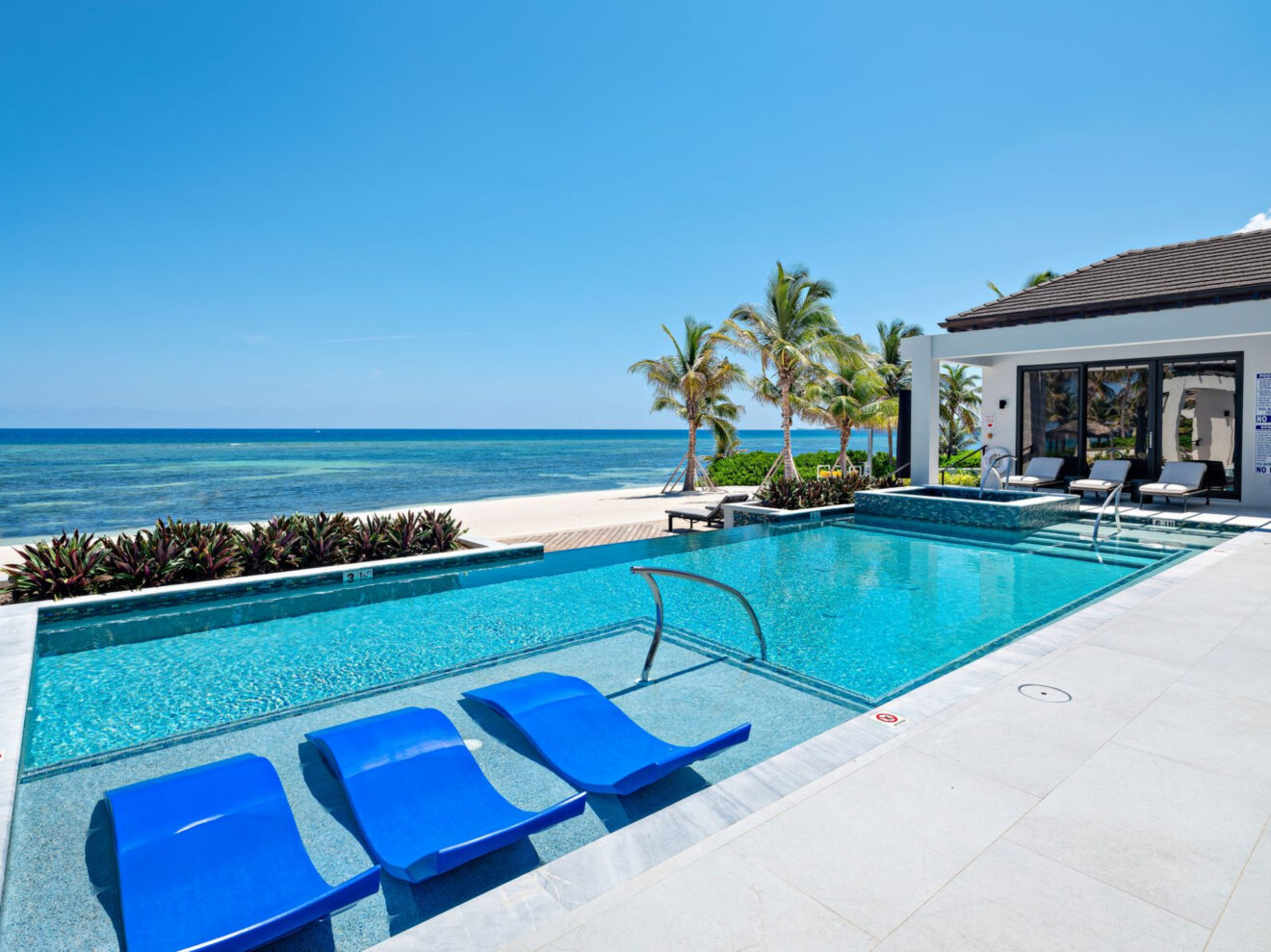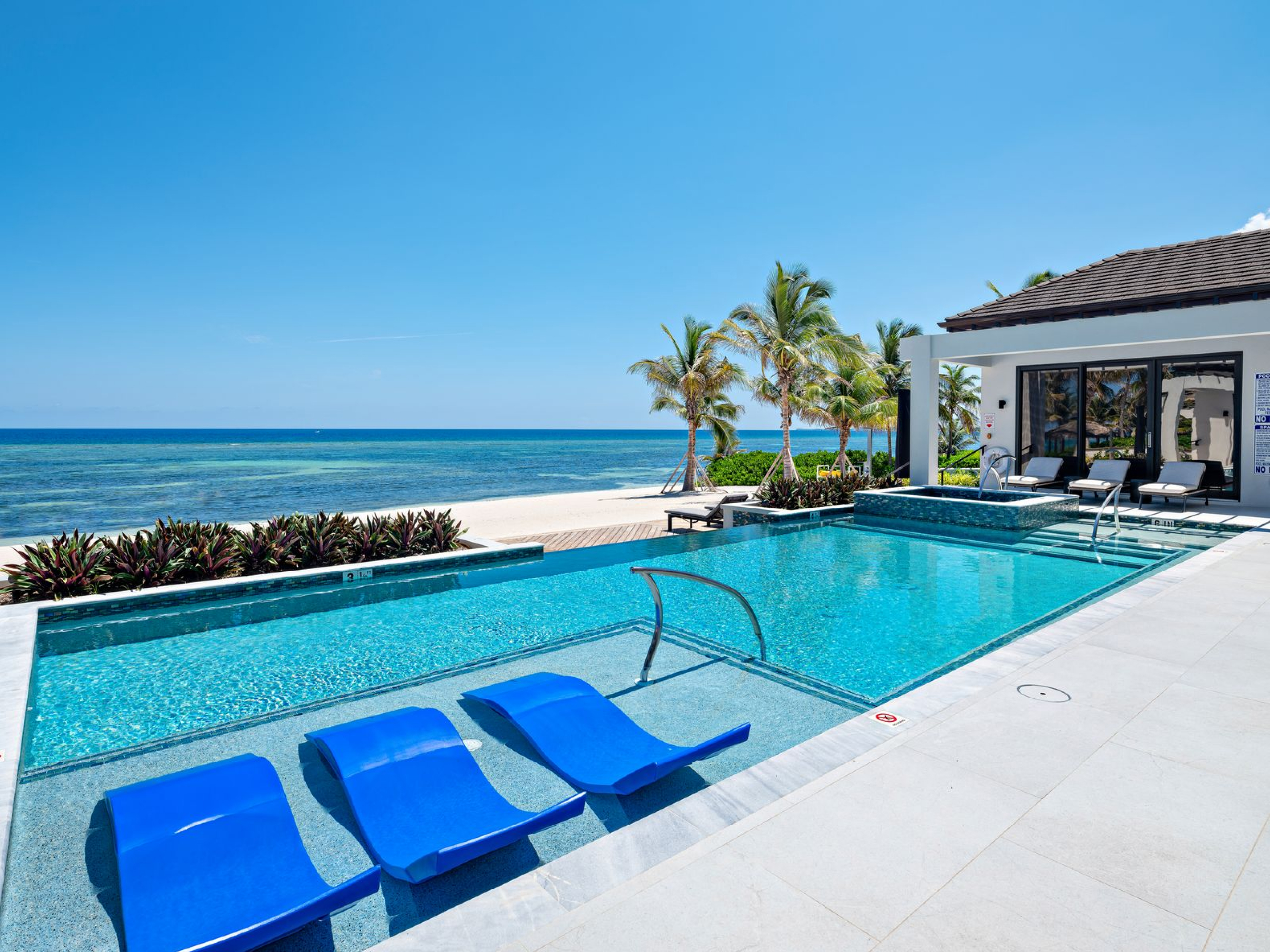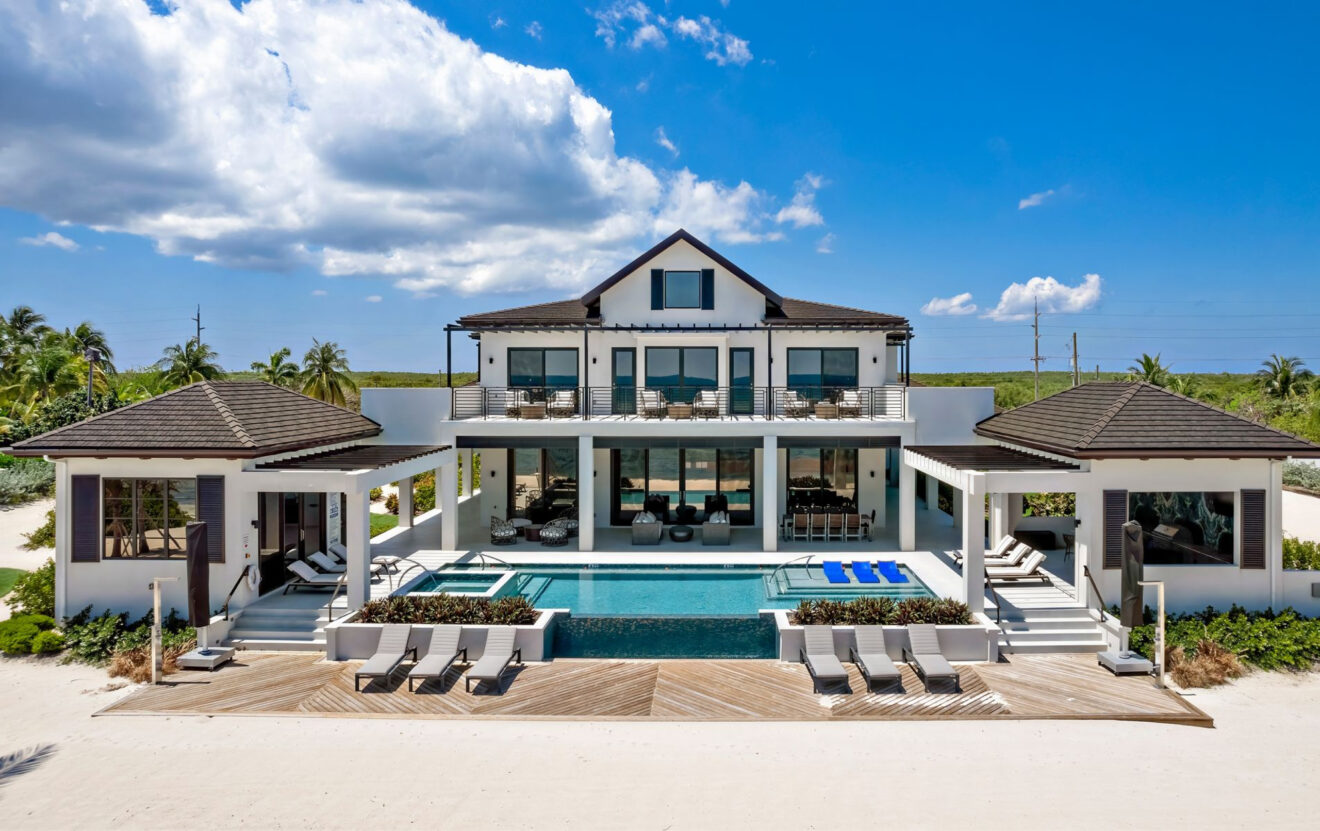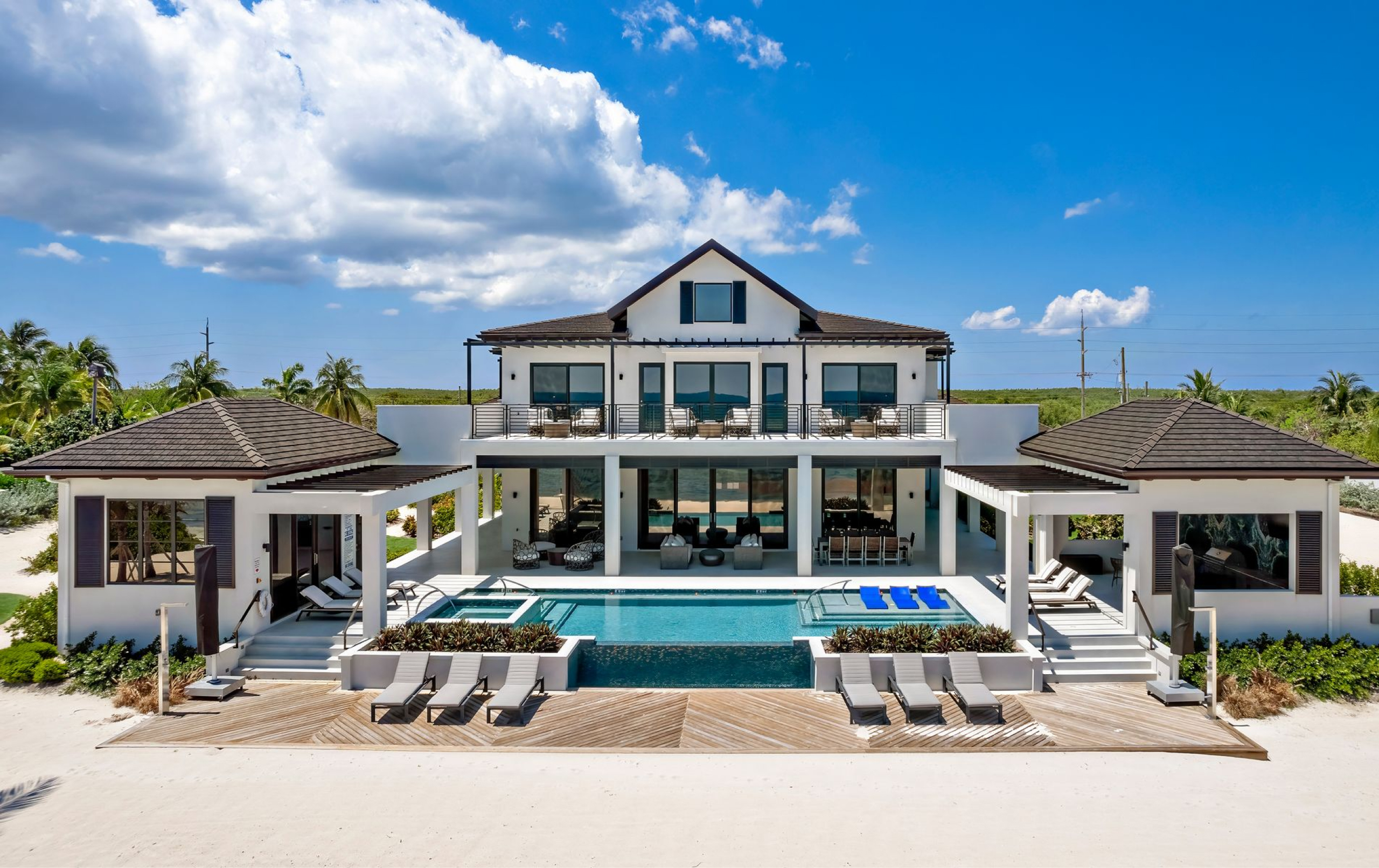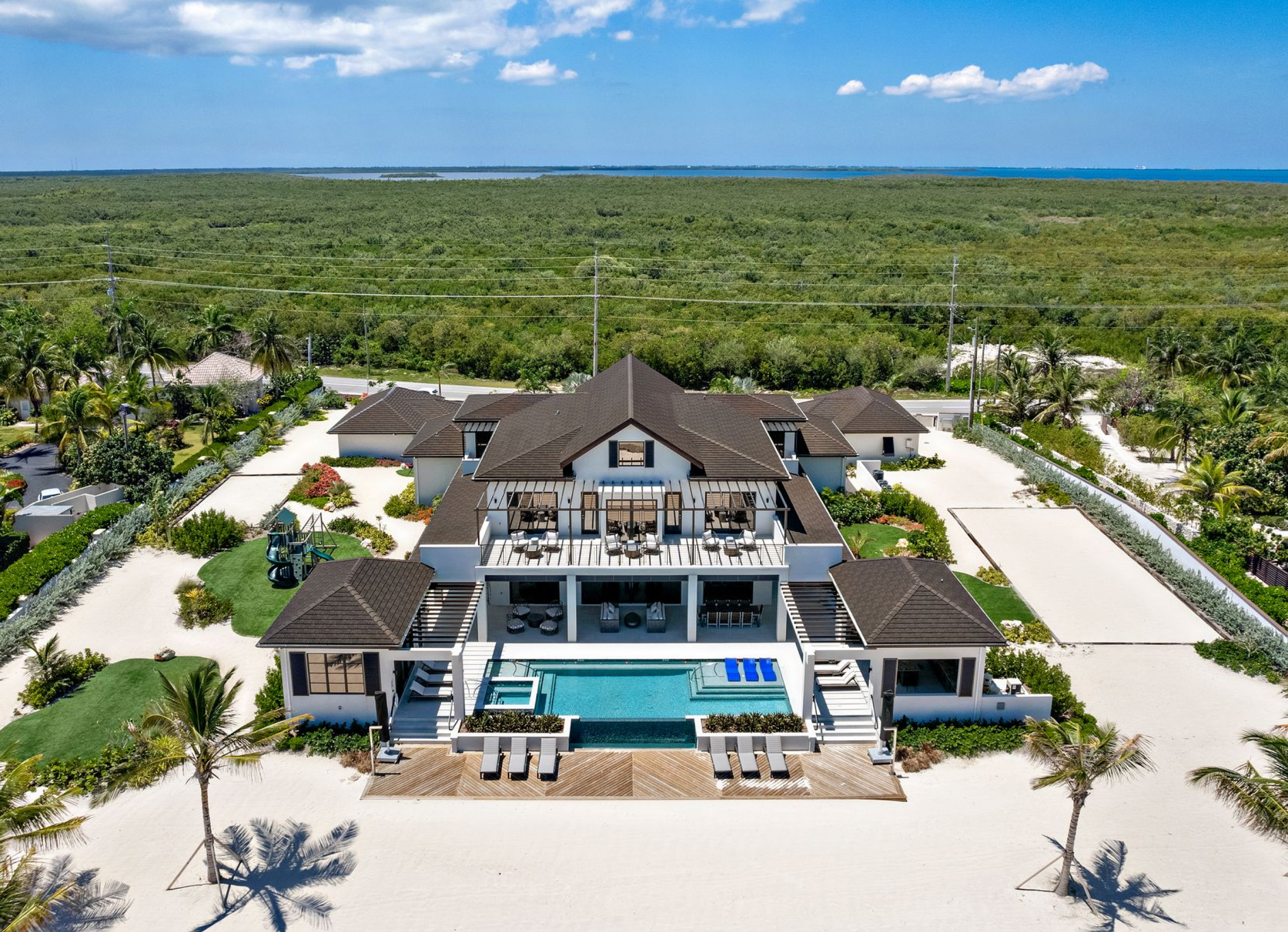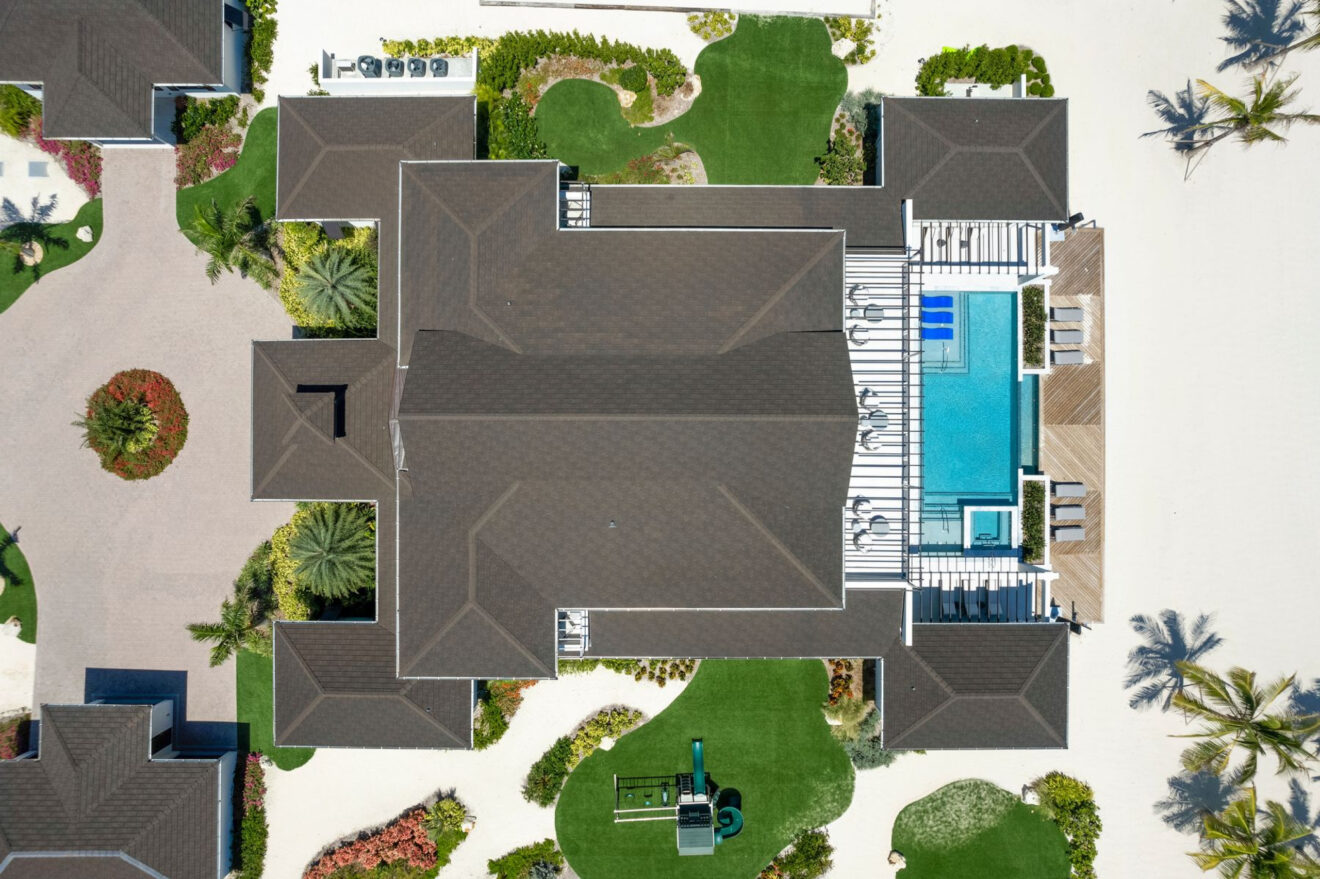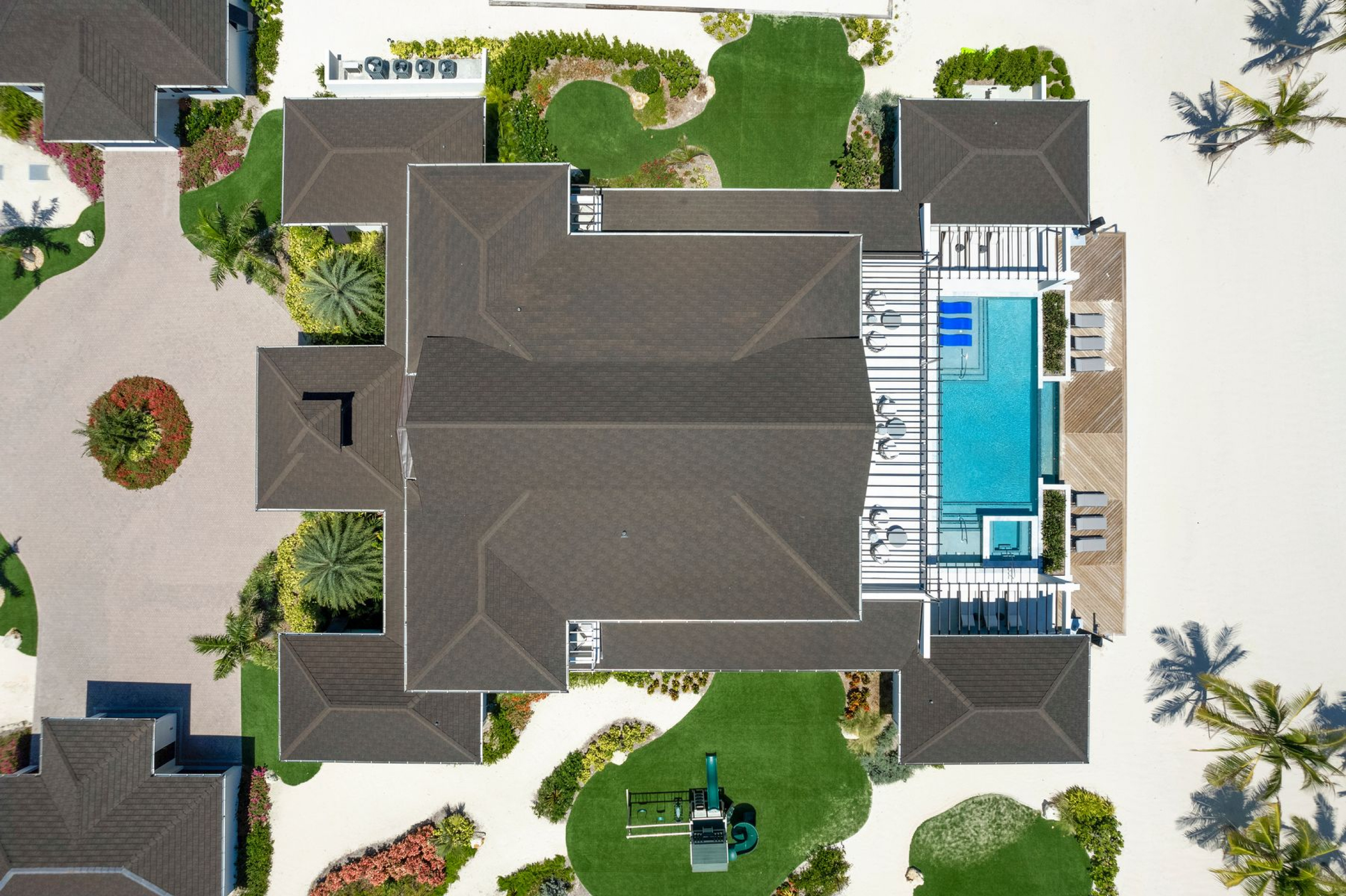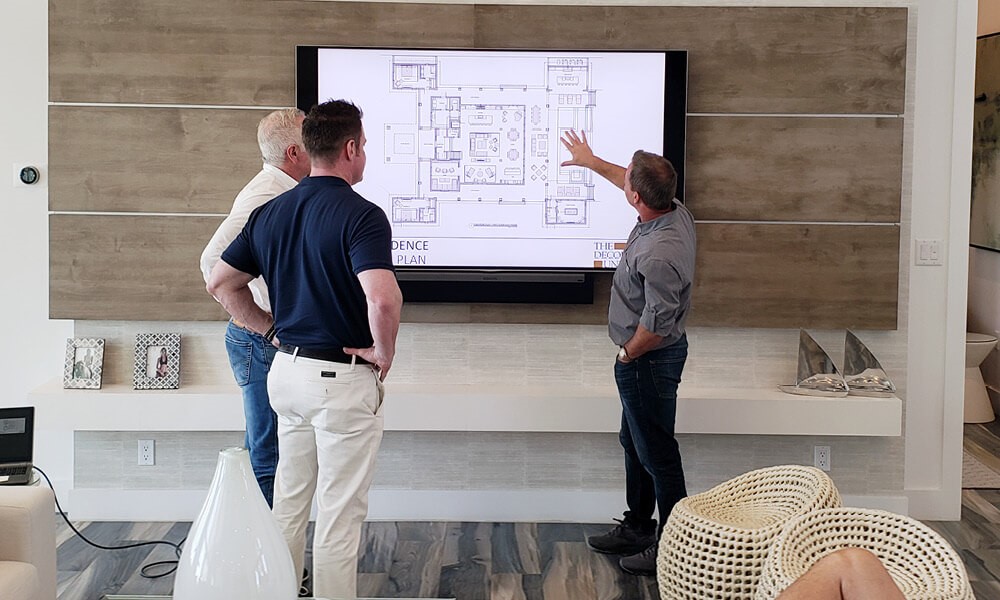 November 2019
Selection
Clients presented with the various elements surrounding the interior design, selections, and furniture plans for our forthcoming Rip Kai Construction Project. Designers Jason Lynn and Jonathan Hopp assemble stunning inspiration by way of tile, cabinetry, and flooring samples for the clients to contemplate as they begin to formulate their design vision for this exciting new seaside estate.
Learn more
December 2019
Site Meeting
Site meeting was held consisting of the key Project Managers and Team Members to walk the property and discuss elevations, lot clearance objectives and various other safety site preparations.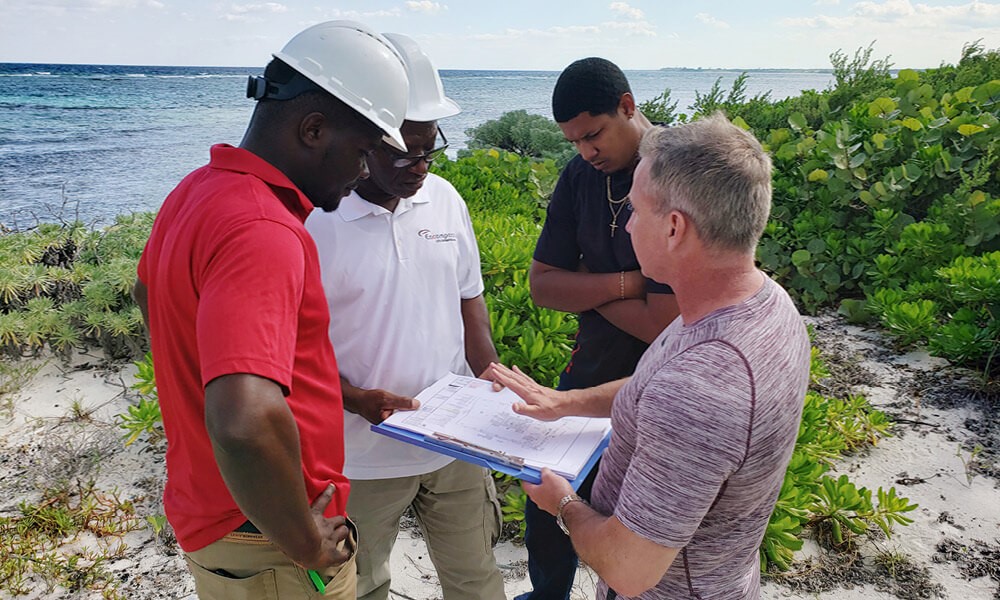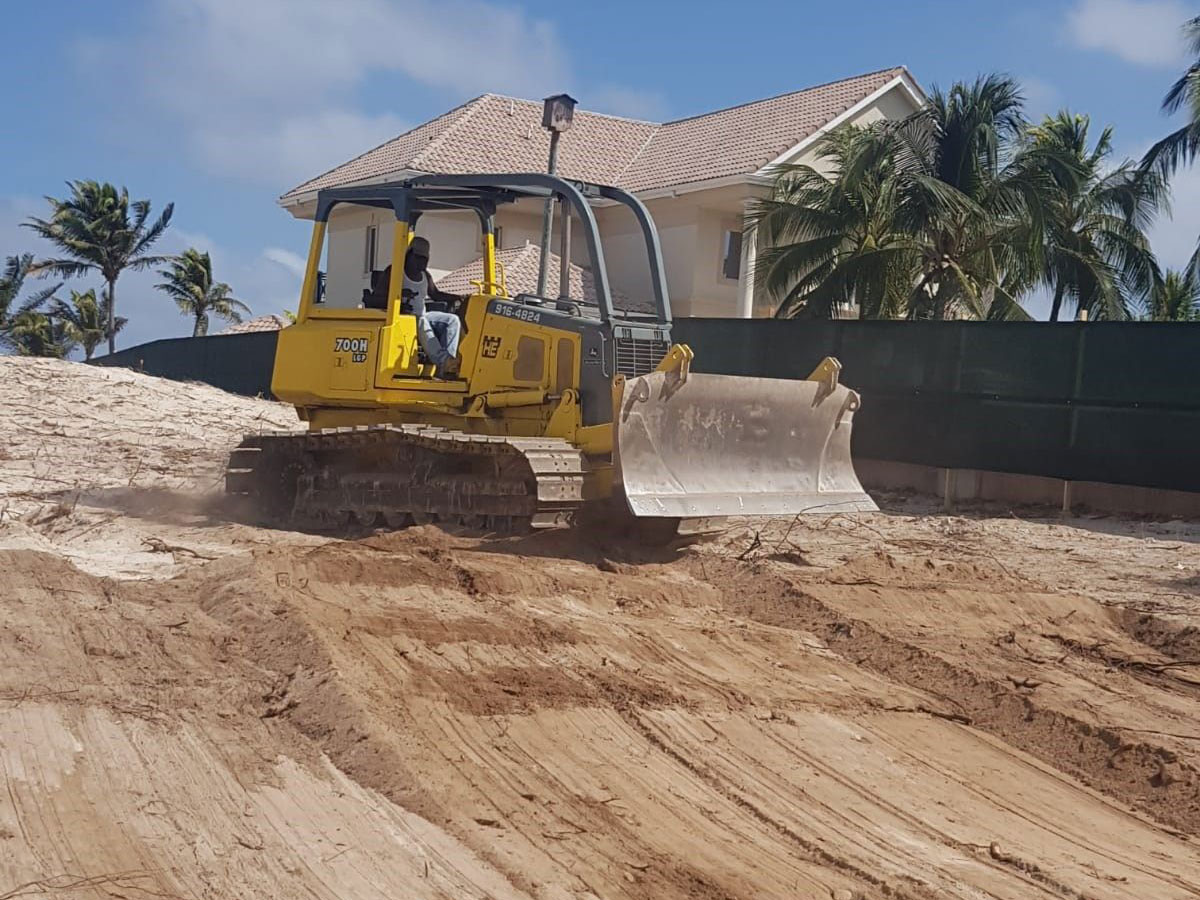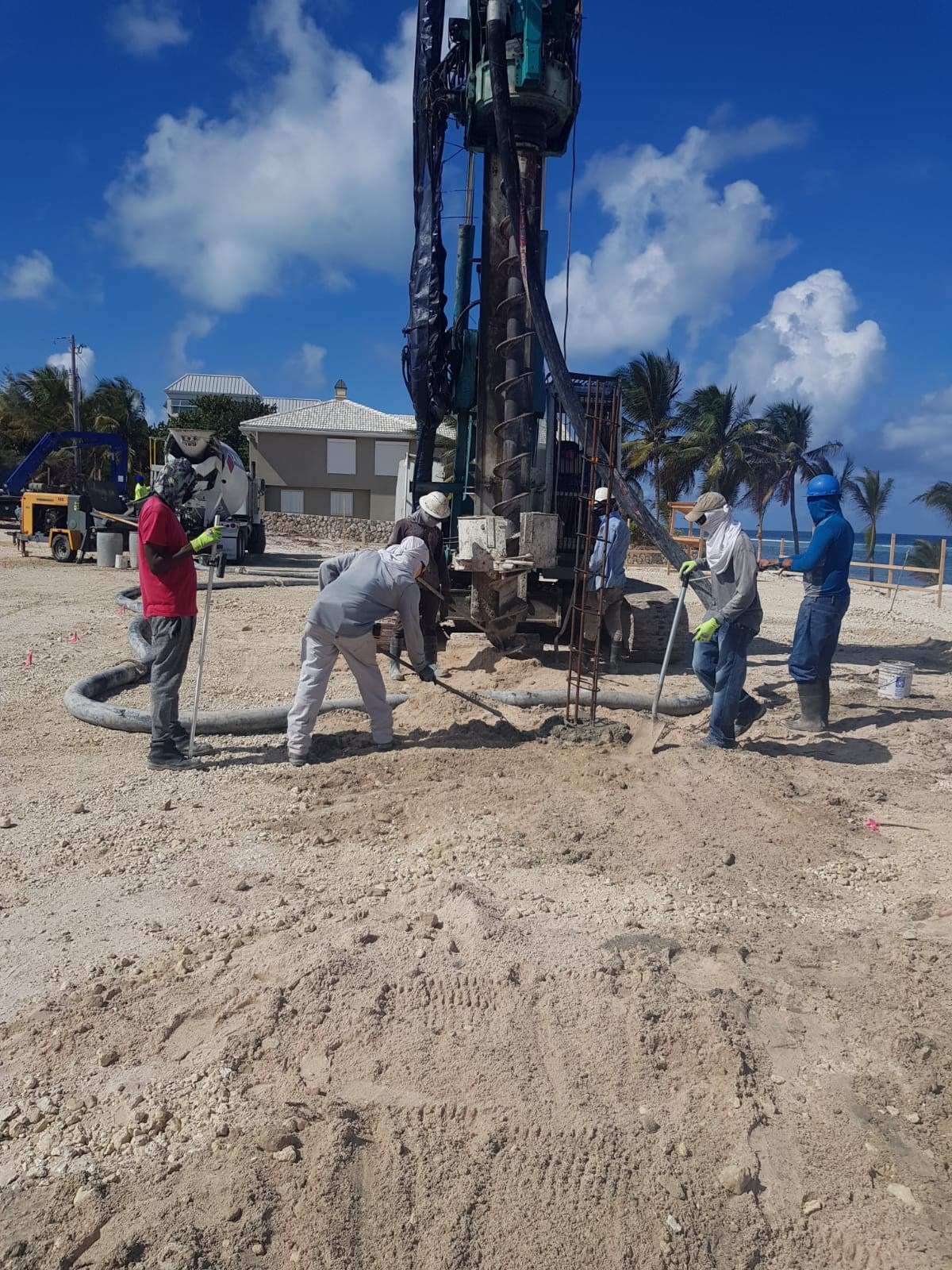 January 2020
Siteworks & Organisation
The Encompass team cleared the site, filling with compacted slab and set out elevation levels.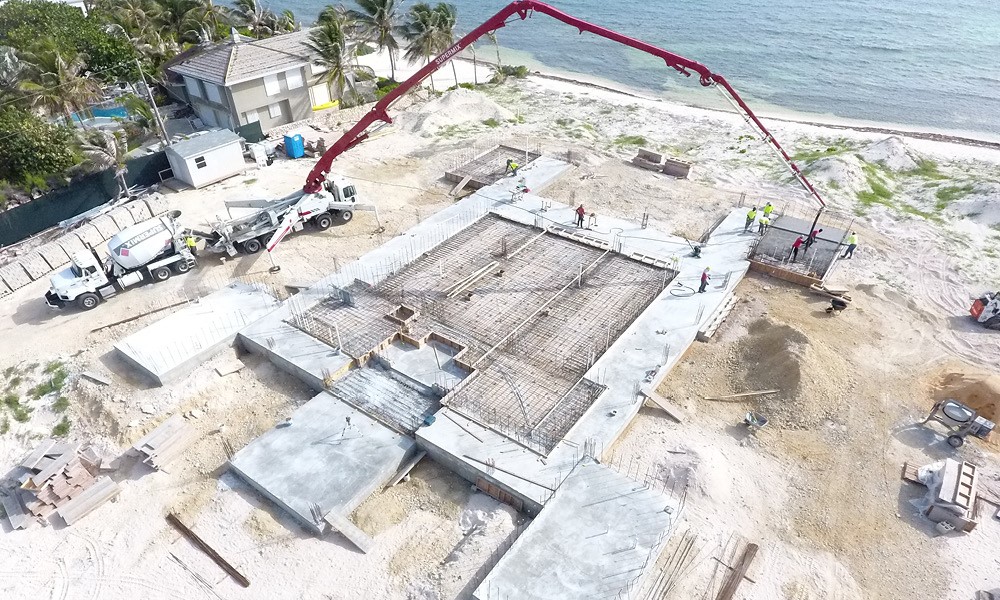 June 2020
Foundations
The Encompass completed the foundation groundwork including: steel cages fabricated for piles, batter board, and grade beam installation.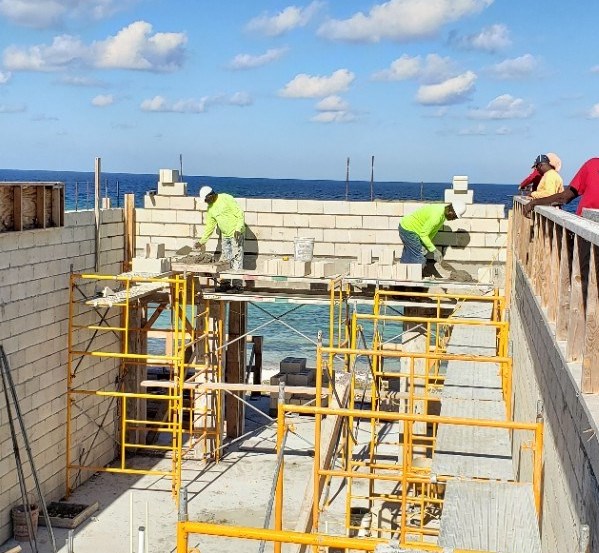 January 2021
Block work & setting trusses
May 2023
A Grateful Celebration: Homeowners Host Open House to Honor Encompass Ltd.'s Extraordinary Build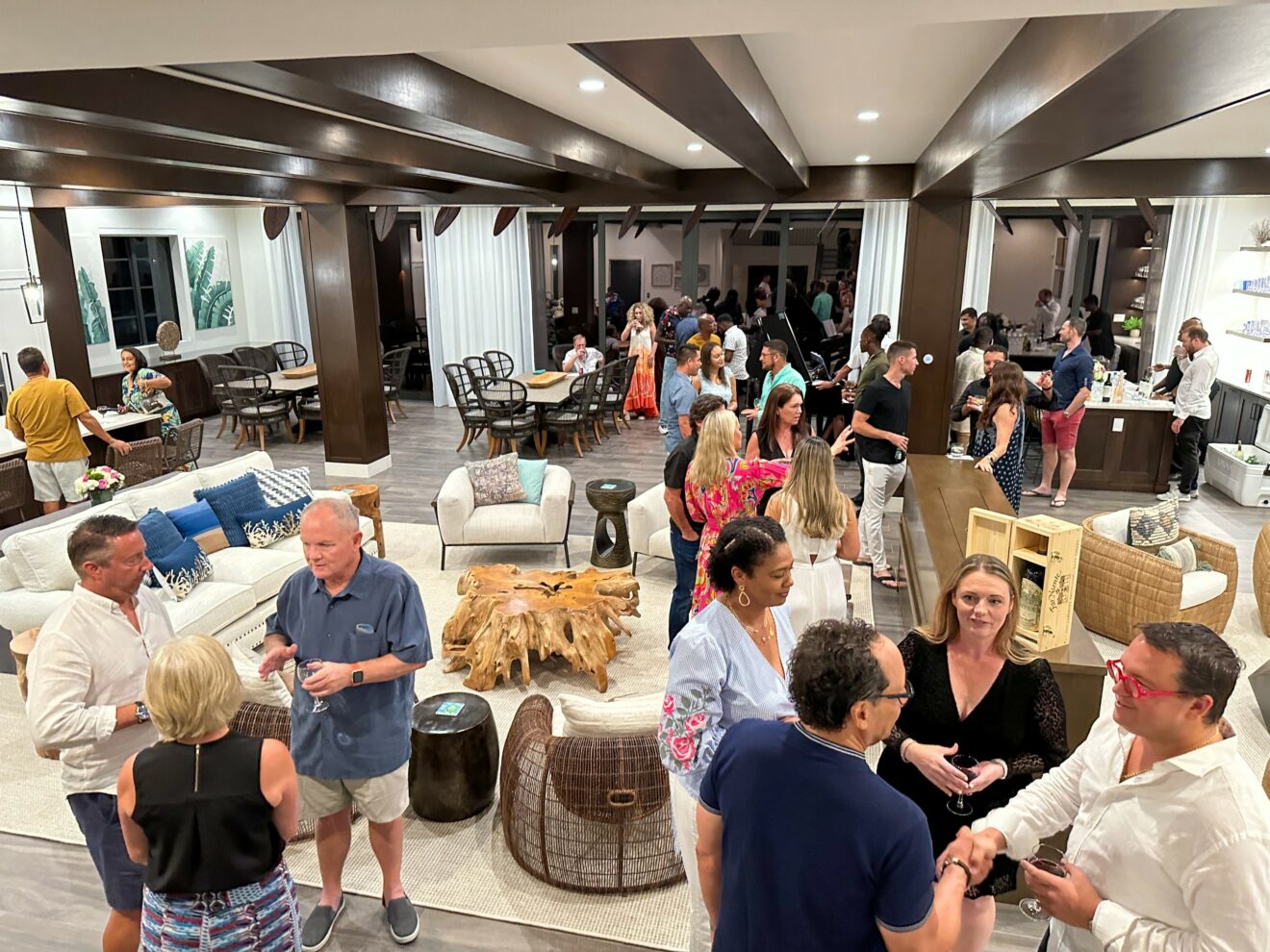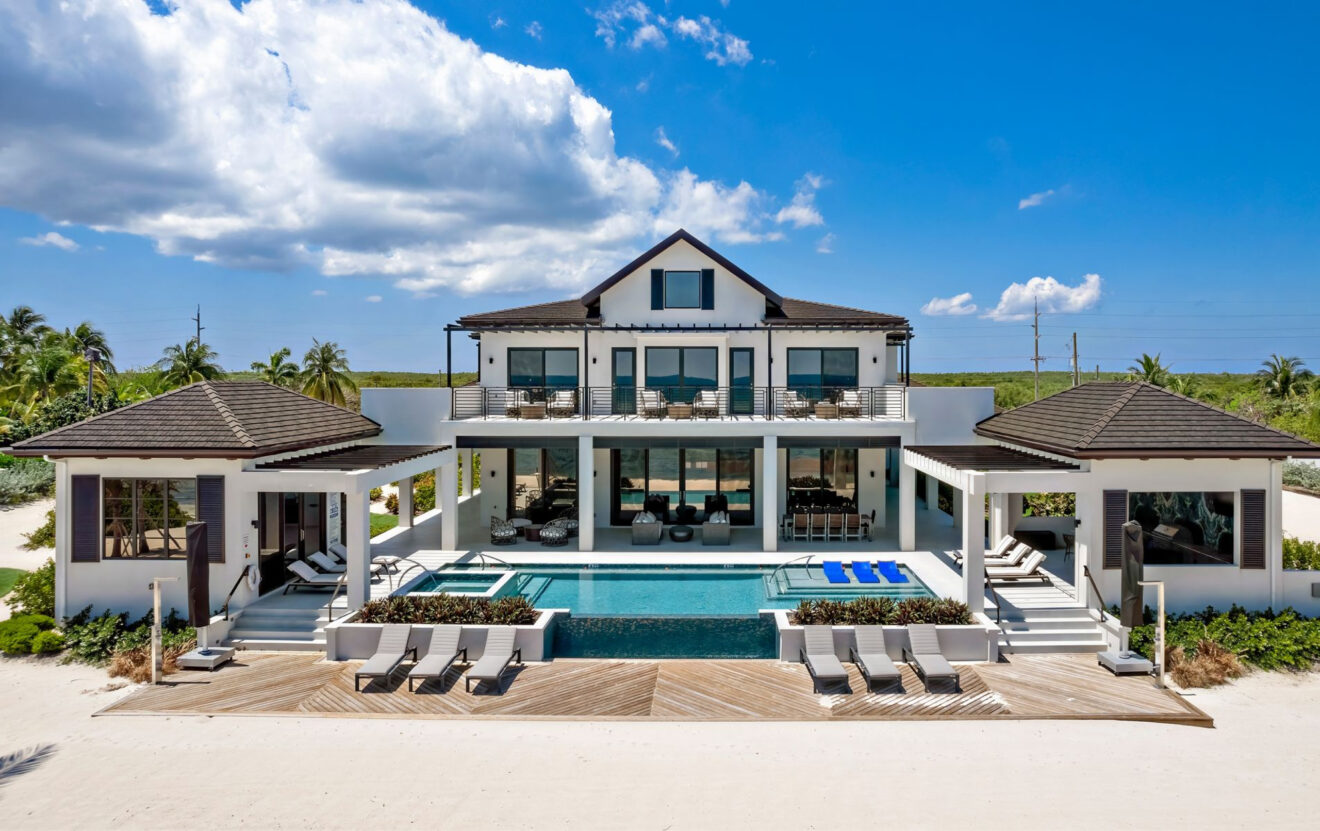 Barbara and I can't thank you enough for the amazing job you and your Encompass team have done inbuilding Rip Kai in Rum Point. Every aspect of the project has been an absolute joy for us –from the first meeting until completion. The customer service experience has been flawless, your construction expertise top-notch, your financial managementtransparent and detailed, and your communications thorough and timely. Even through the Covid pandemic you were able to plow through and keep the project moving, which was very impressive. We've built and/or renovated a number of propertiesover the years, and Encompass stands head and shoulders above every other contractor with which we've partnered. Thank you, thank you, thank you.
It would be our pleasure to serve as a reference for any prospective customers who are considering Encompass for a project. Please feel free to have them contact us.
Jay and Barbara Ripley