TAKE A LOOK AT THE PROPERTY
---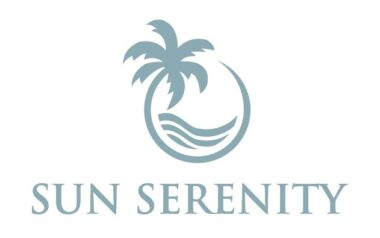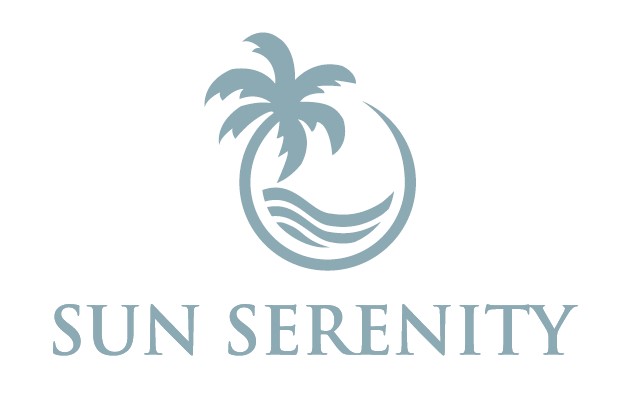 Experience Cayman's most decadent Luxury Villa, Sun Serenity at Rum Point. A shining example of West Indies contemporary architecture positioned directly upon the turquoise blue waters and sun kissed powder sand beaches of Cayman Kai at Rum Point.
This home has been specifically designed to include every possible element to enhance a large group visit comfortably and luxuriously. Sun Serenity is approximately 7800 overall square feet and consists of five beautifully appointed ensuite King size Master Bedrooms…
Read more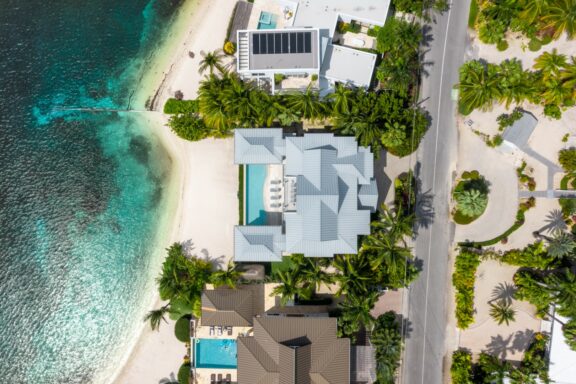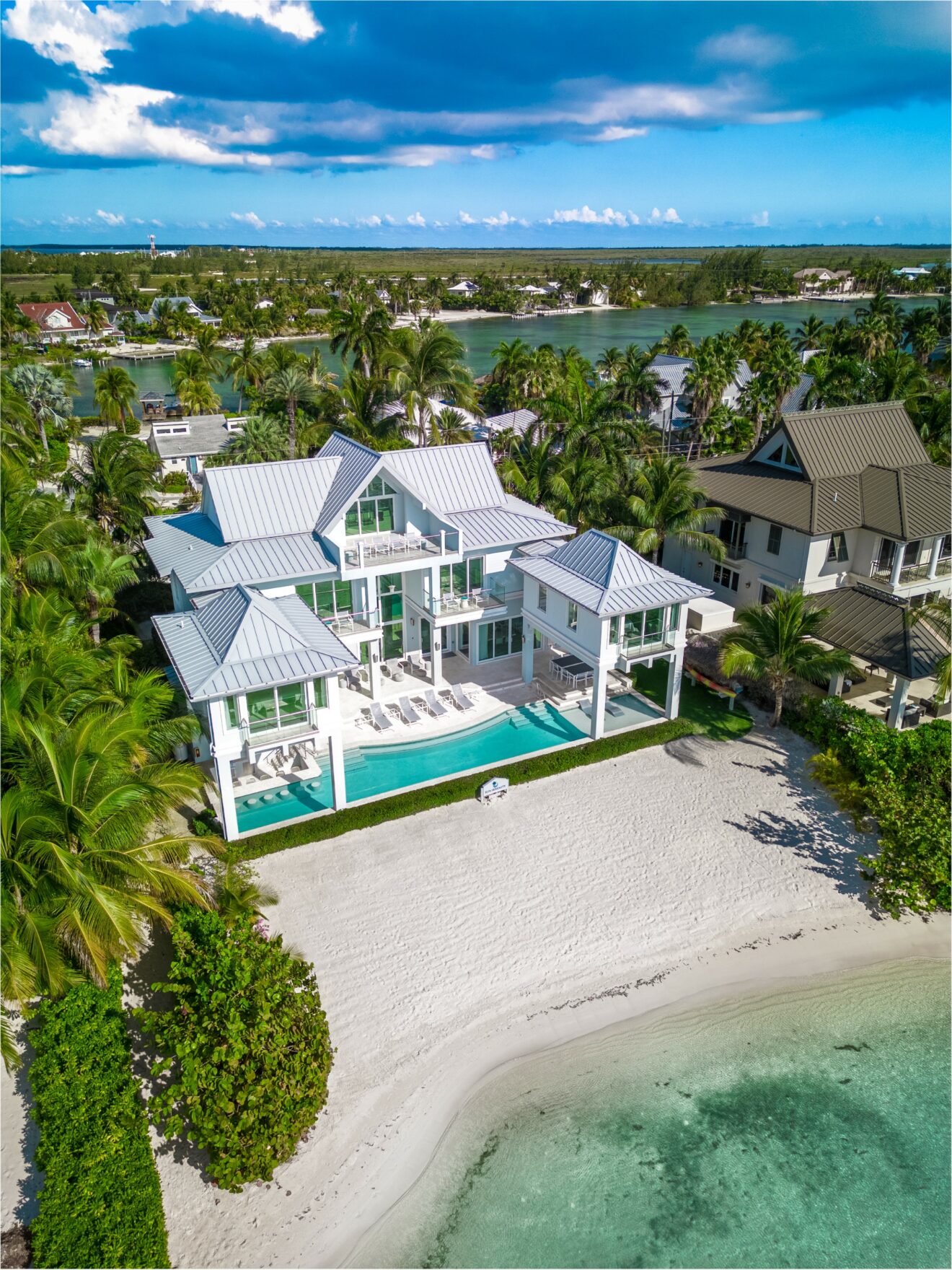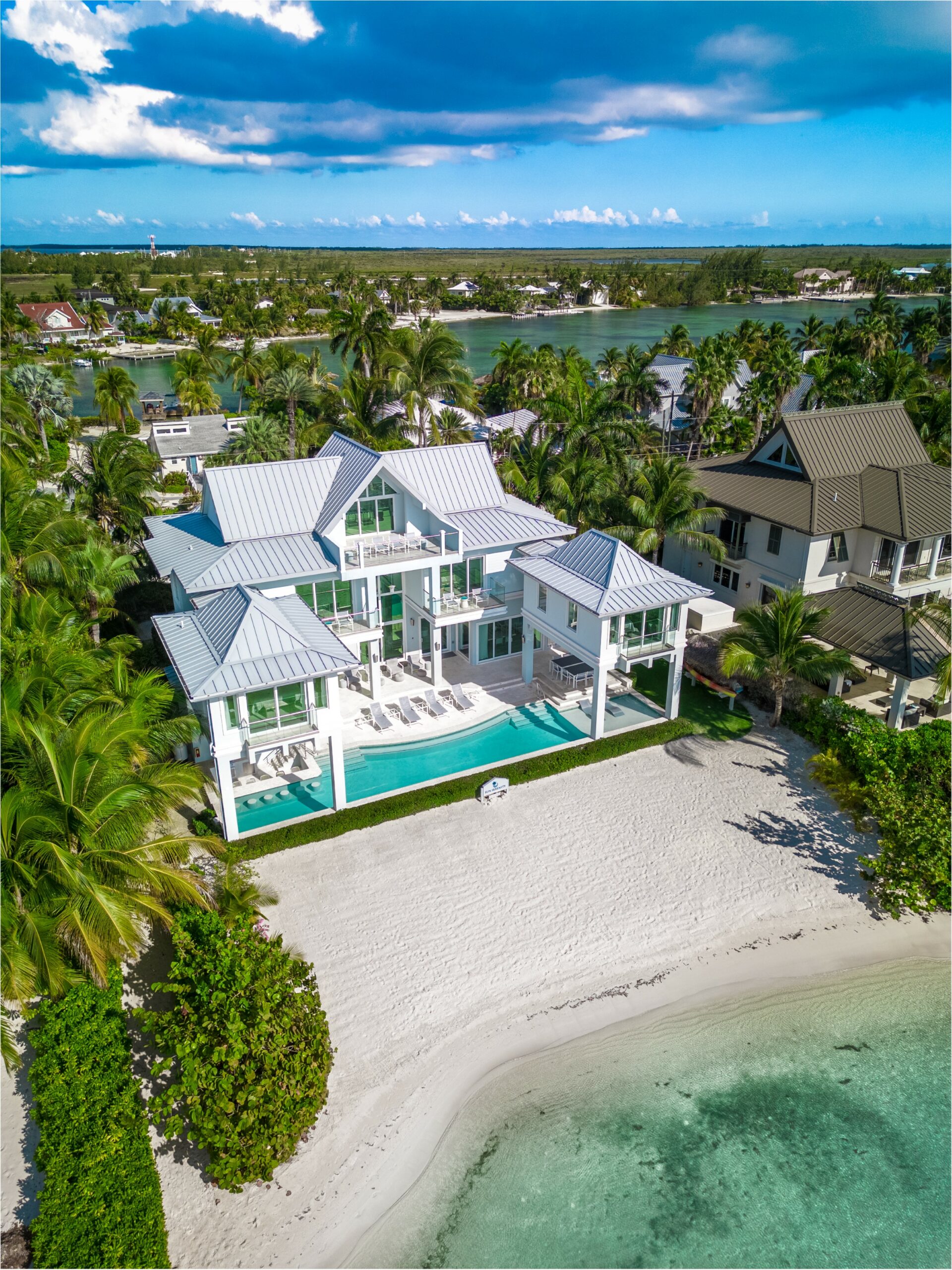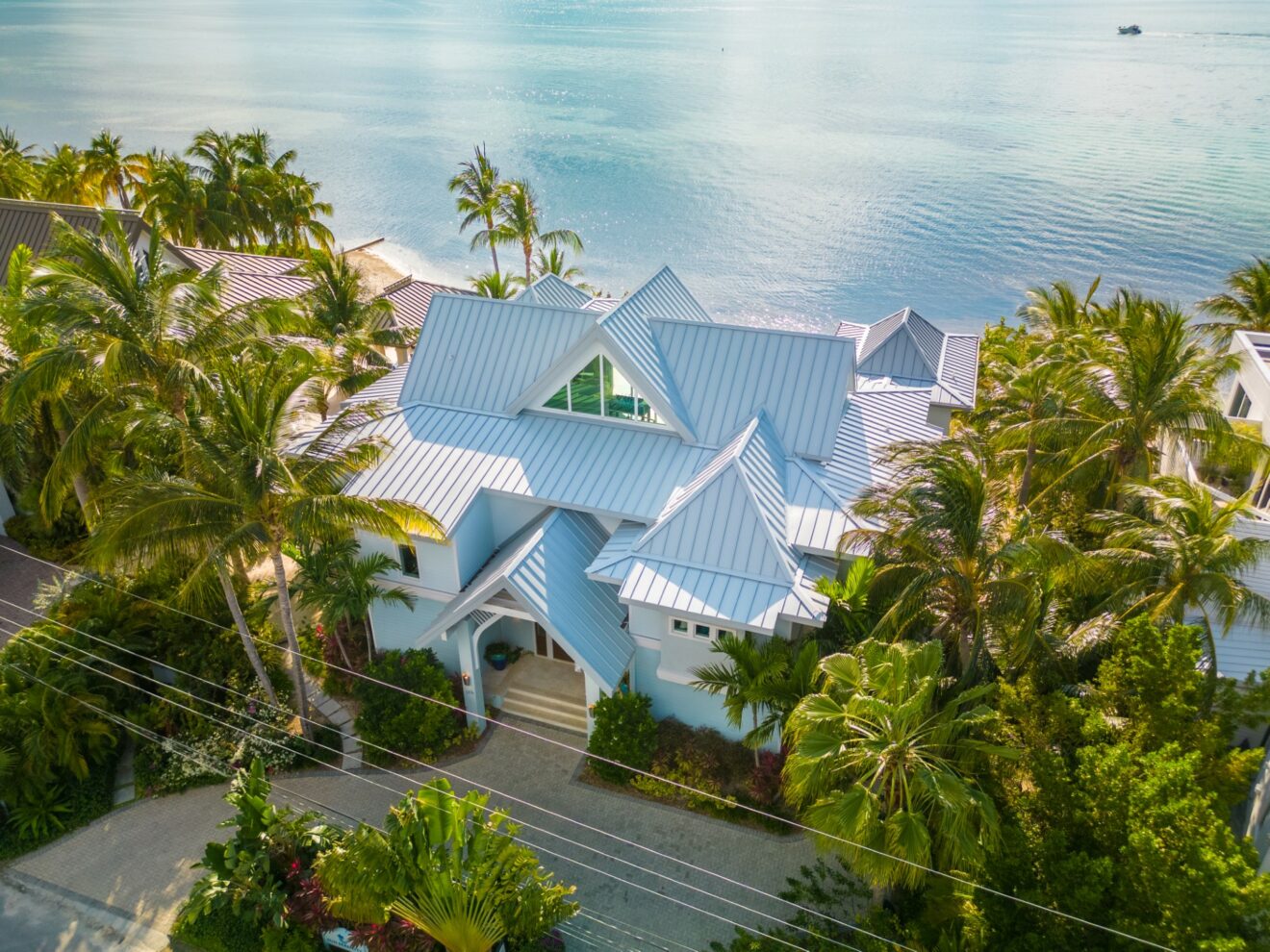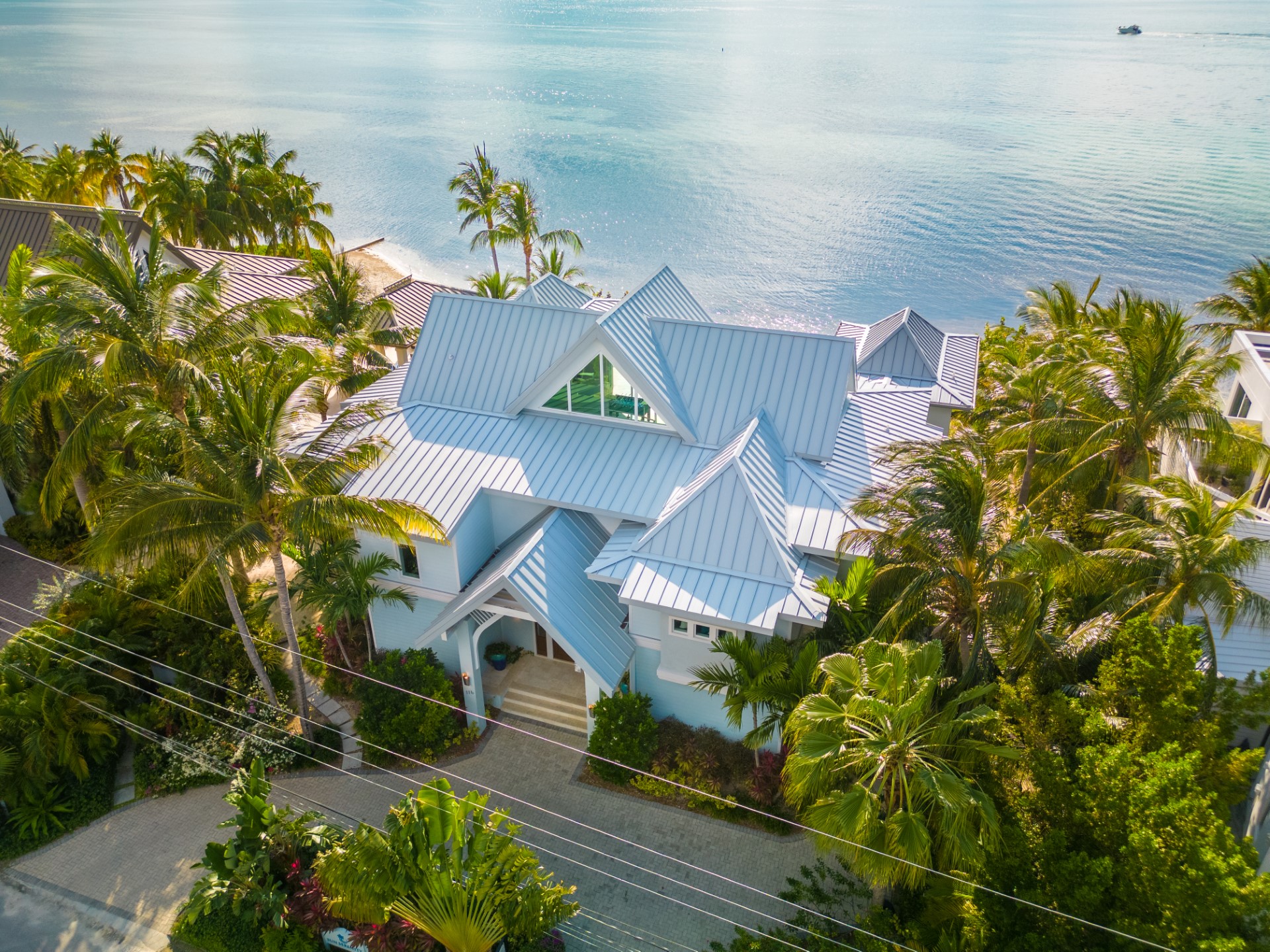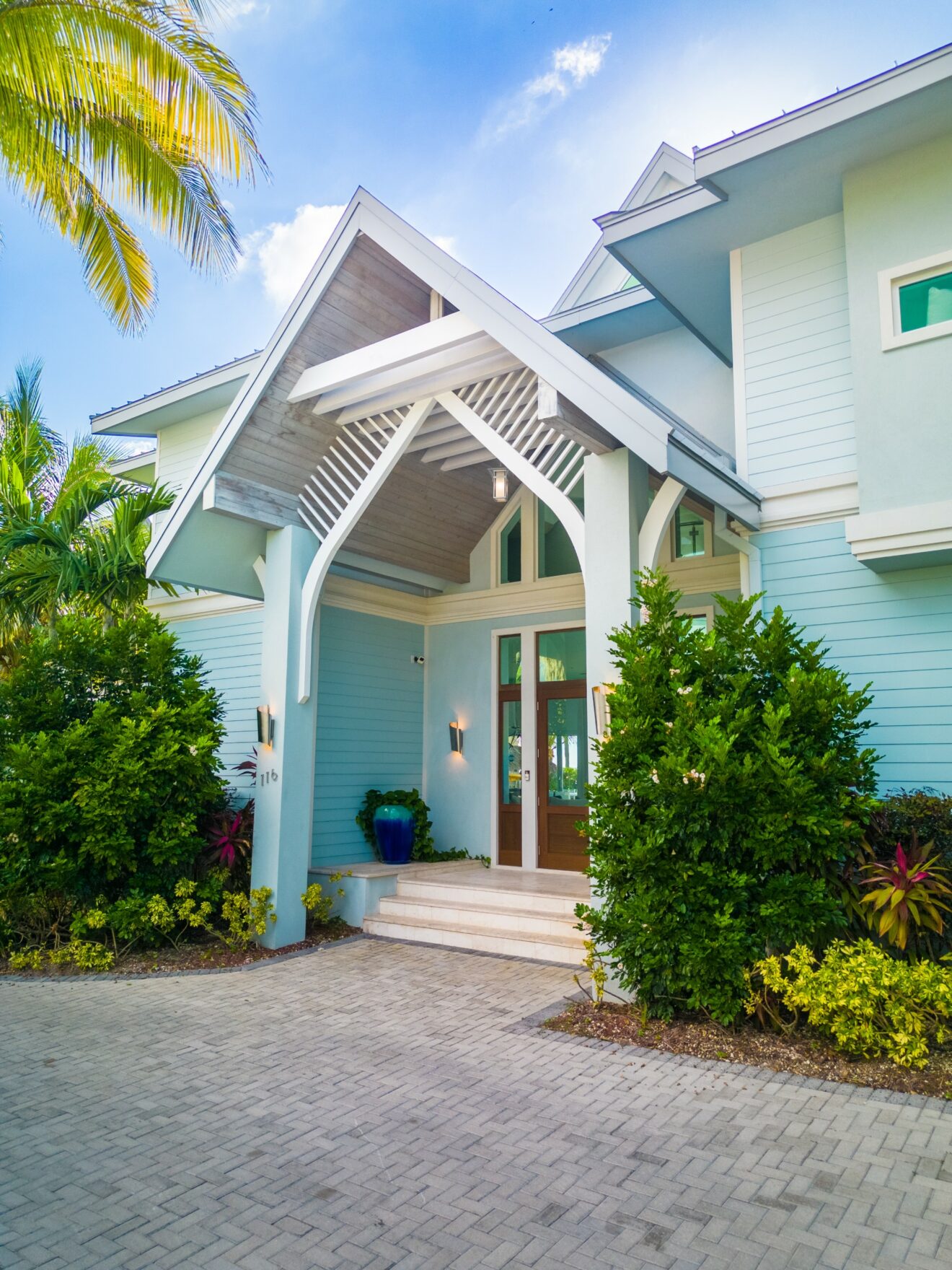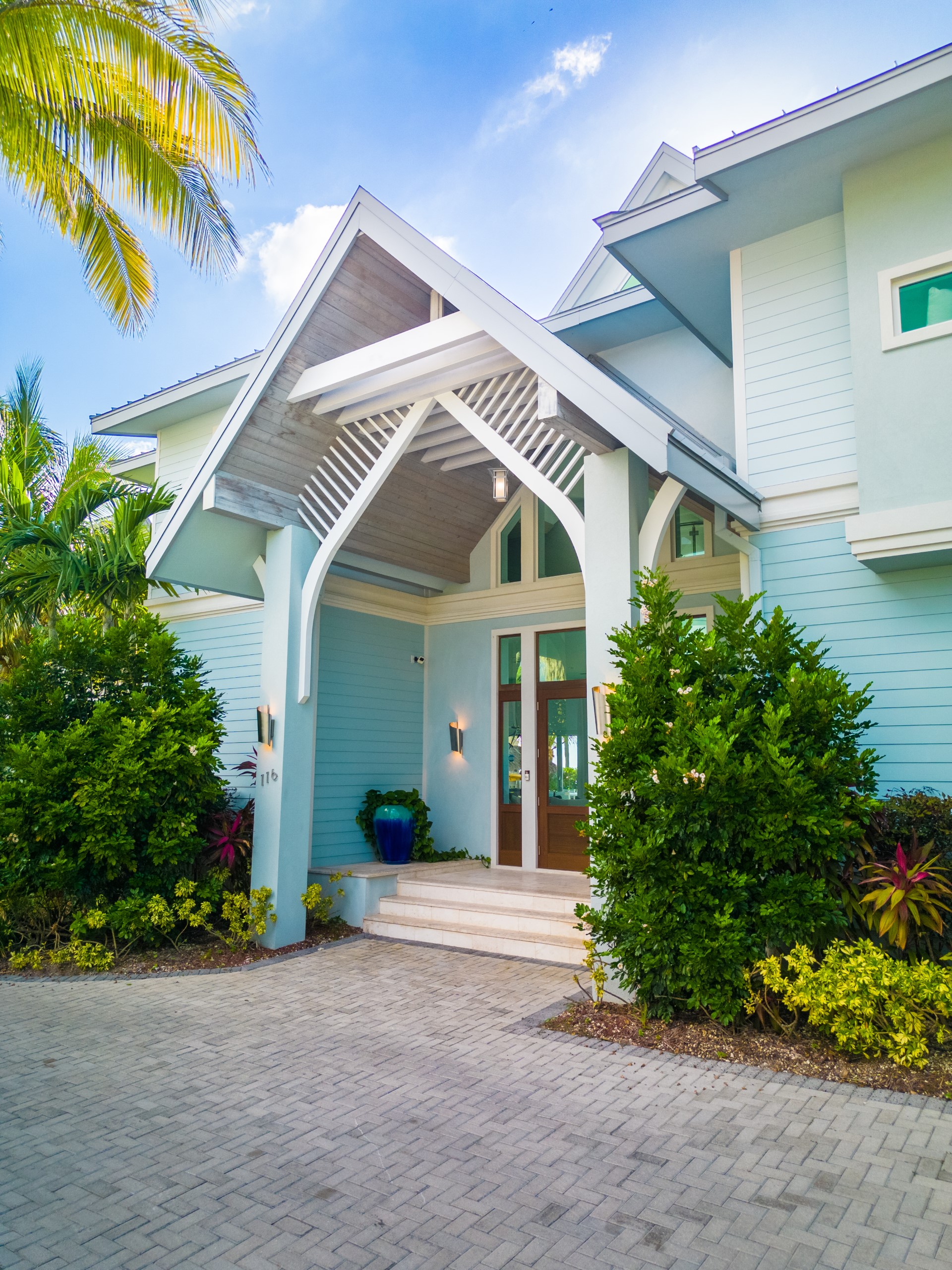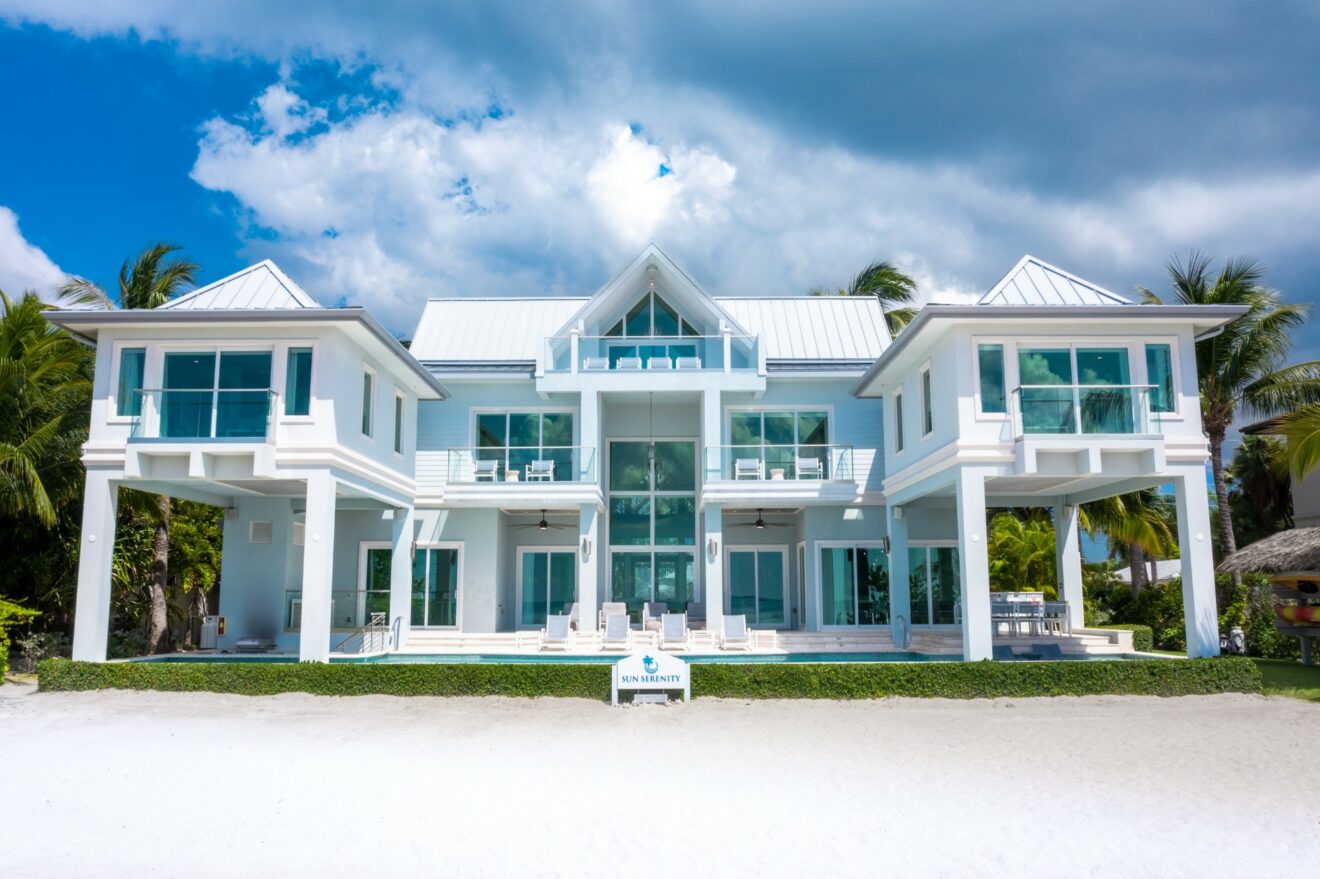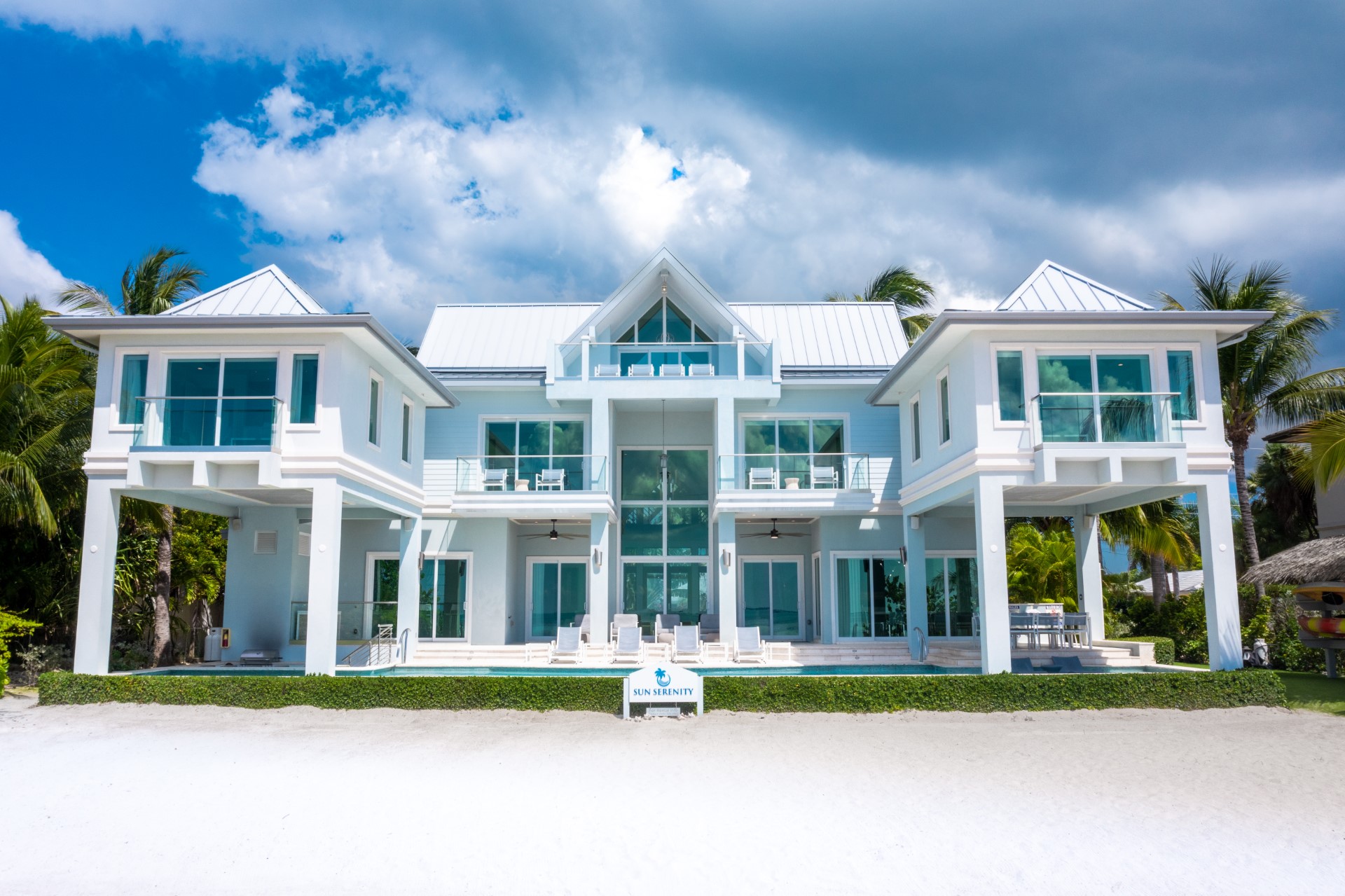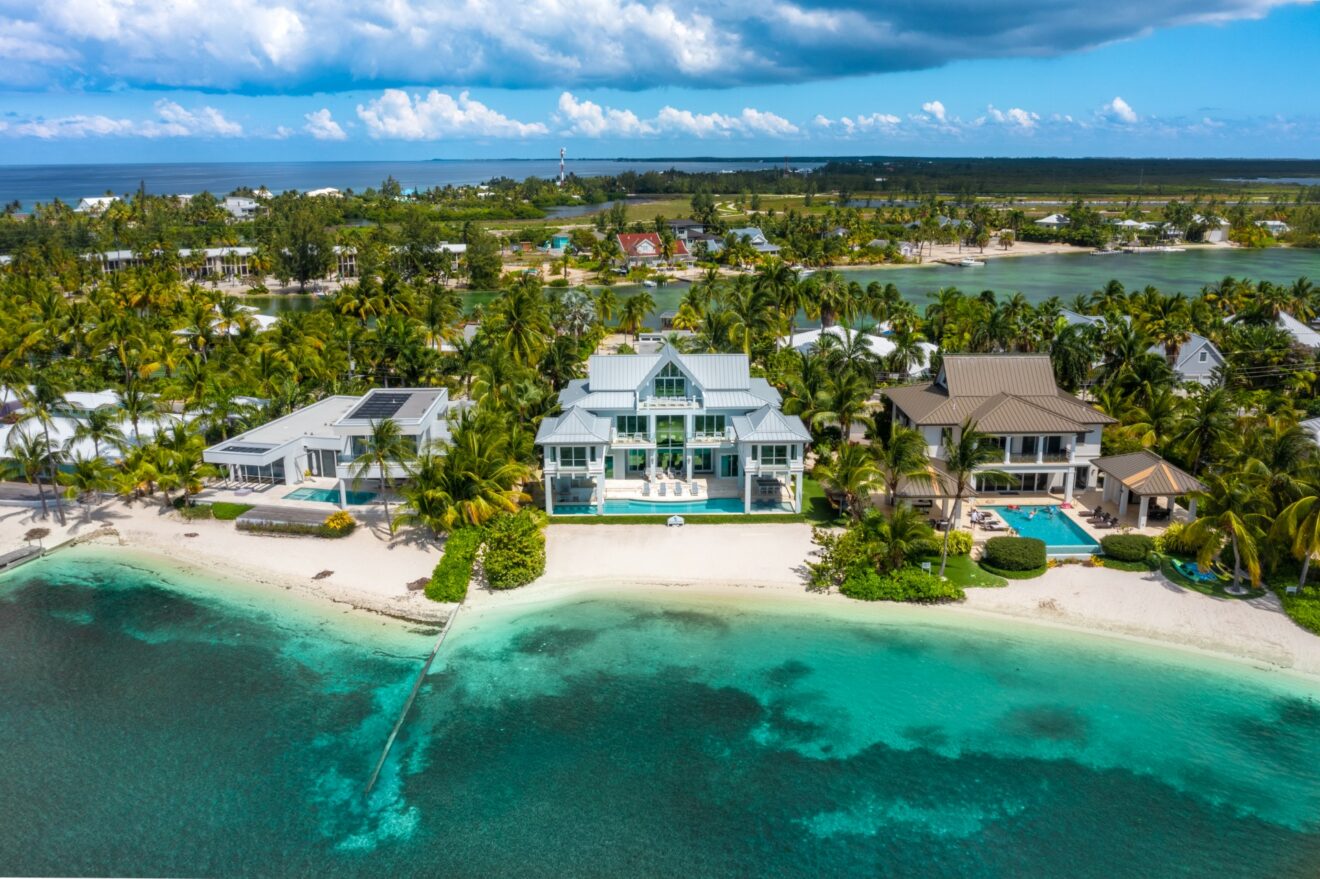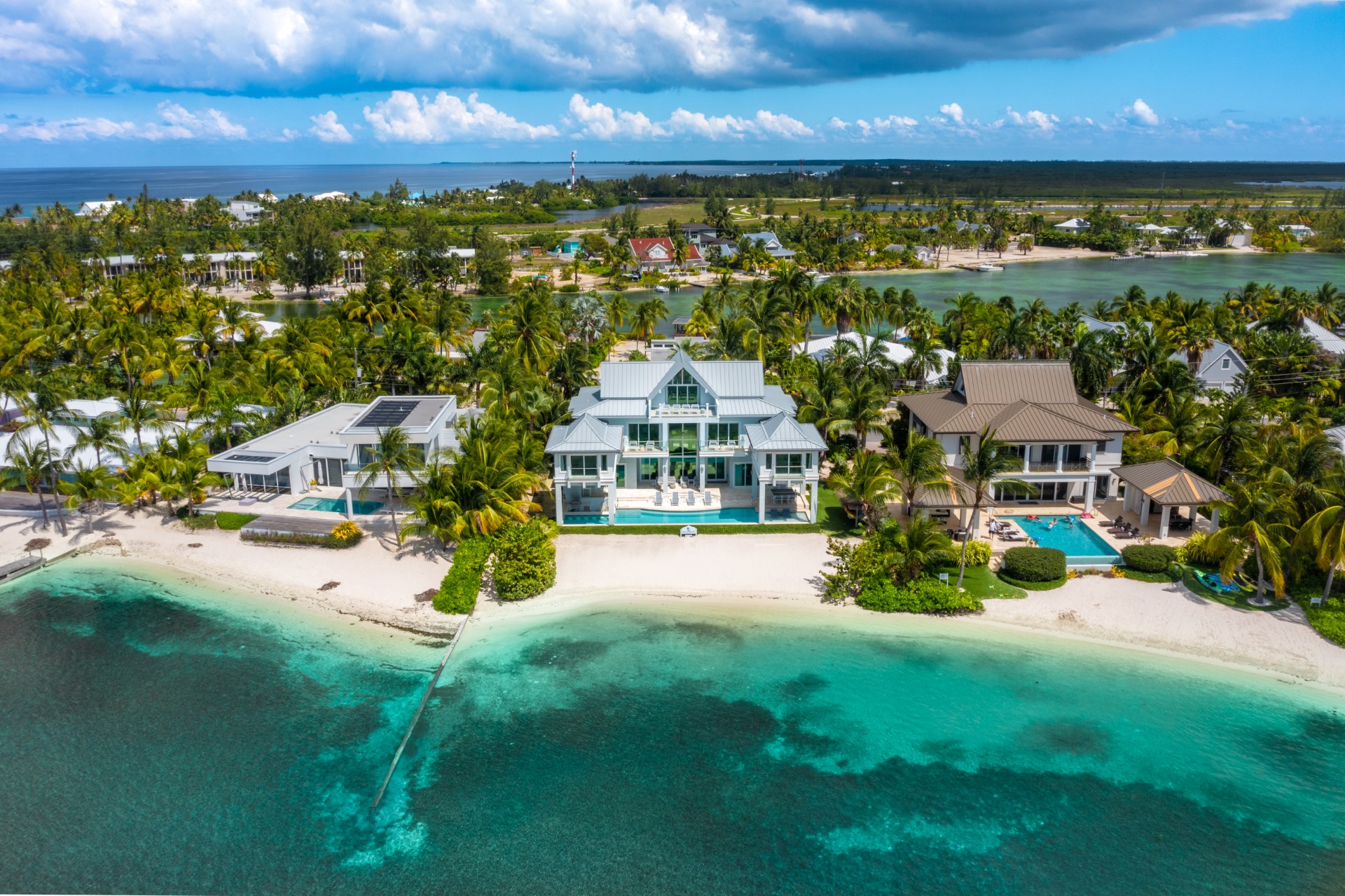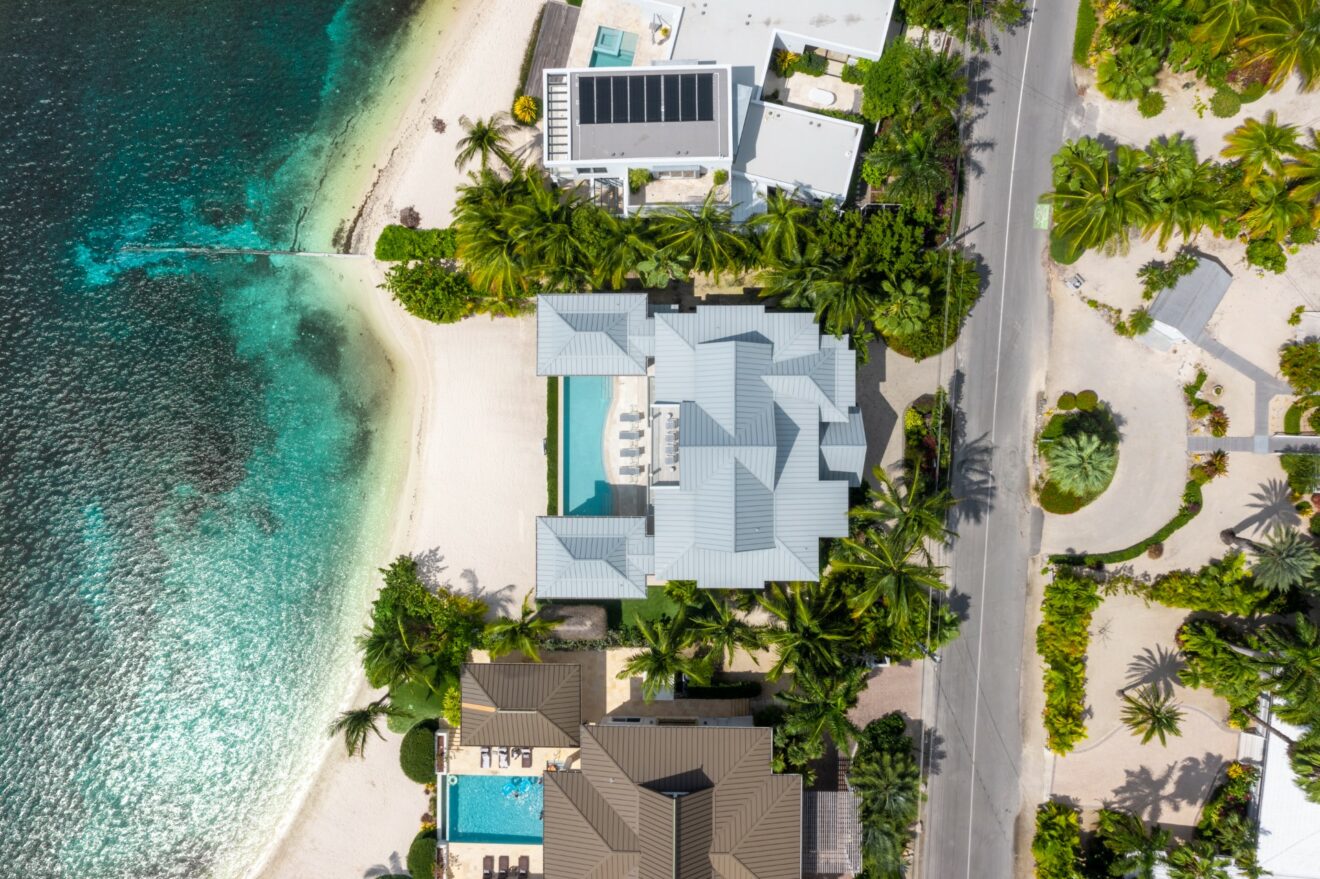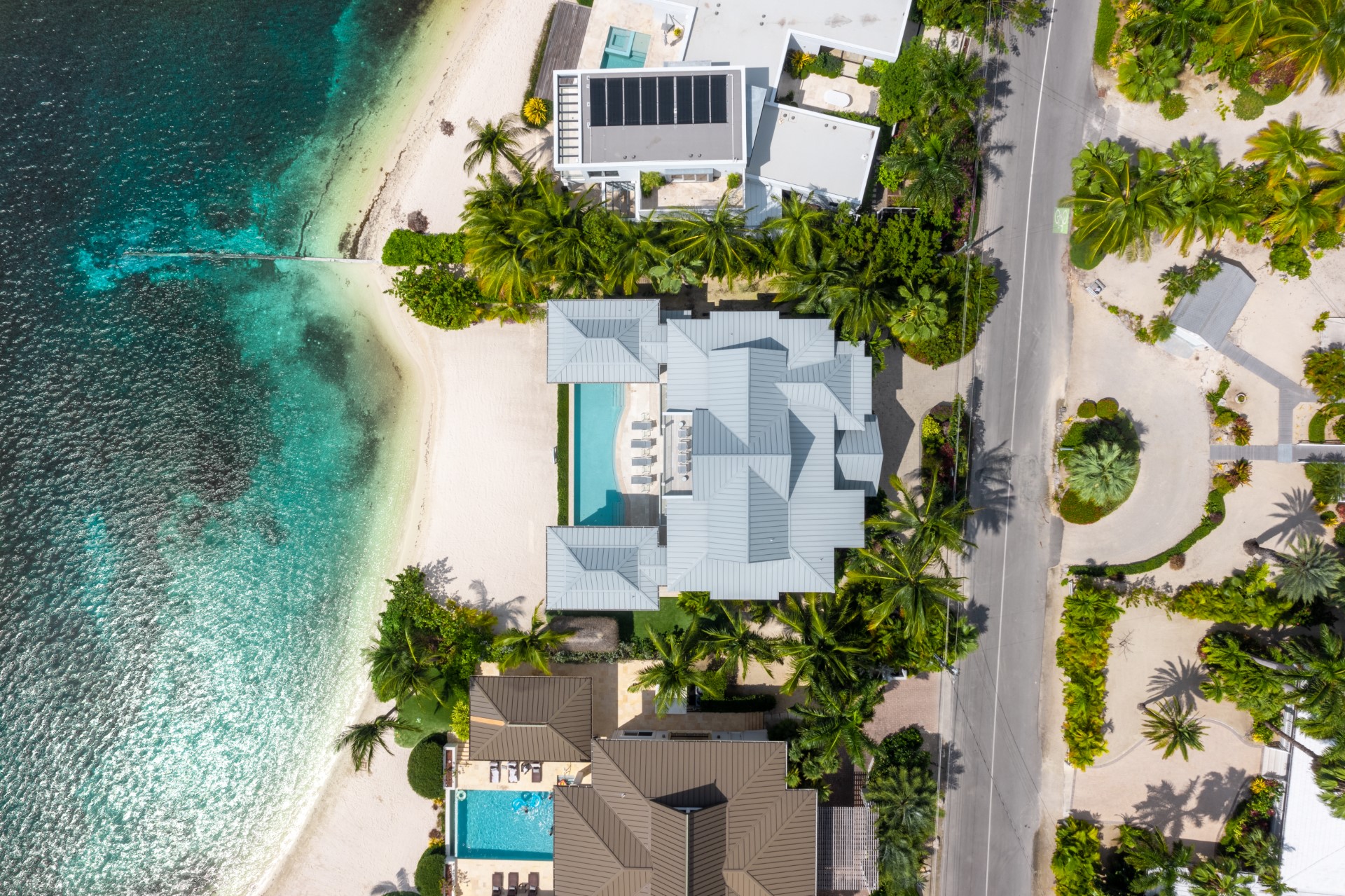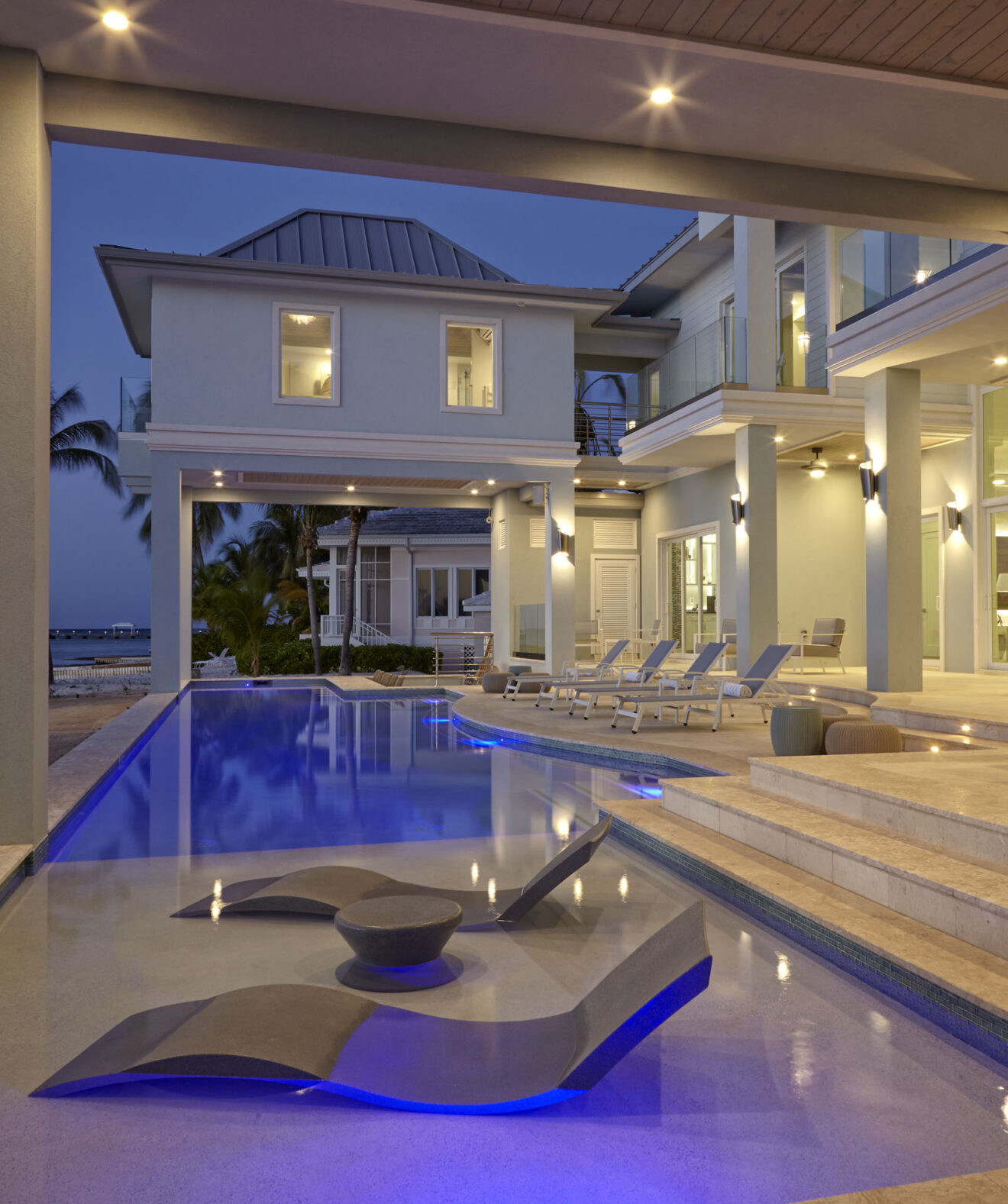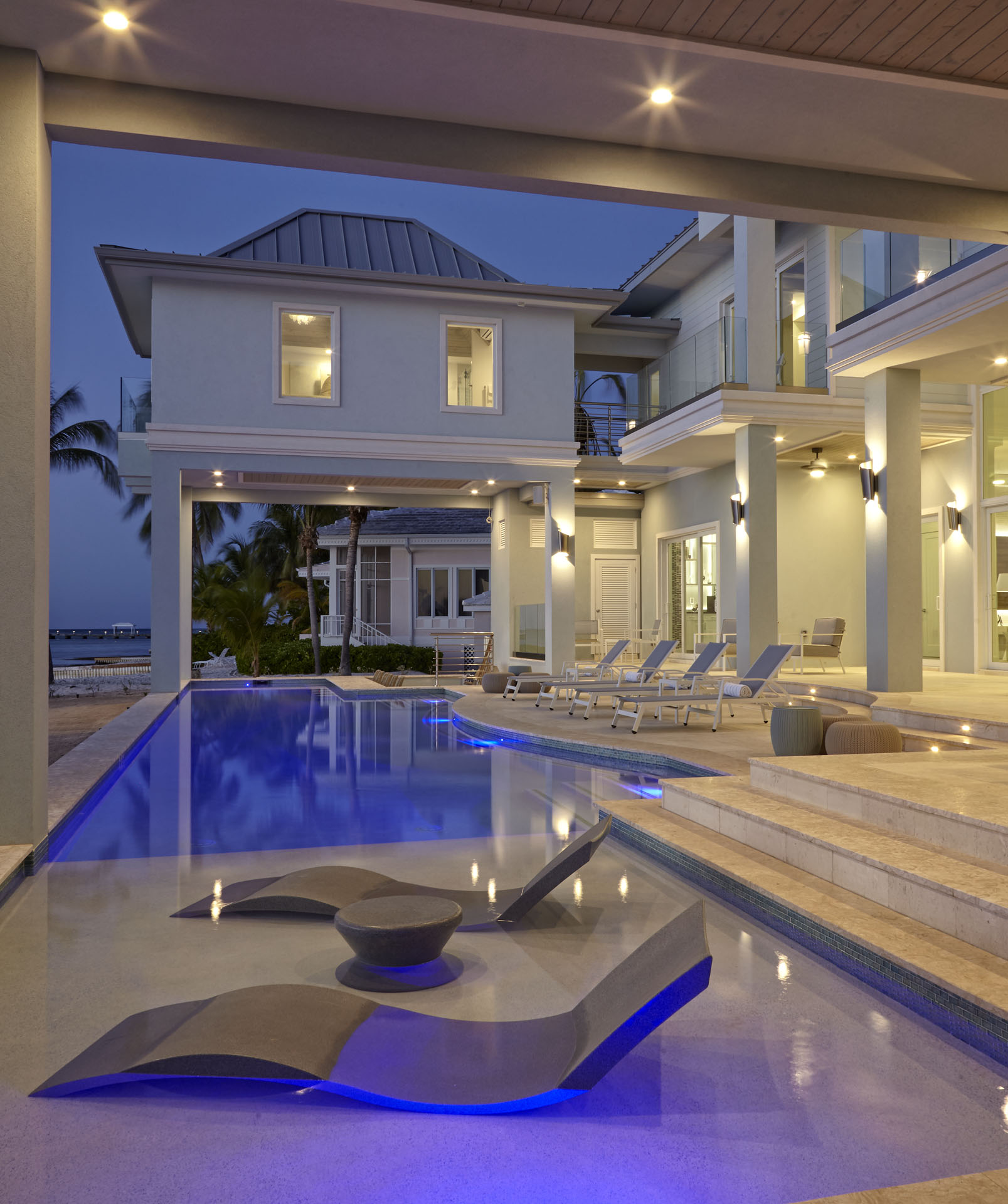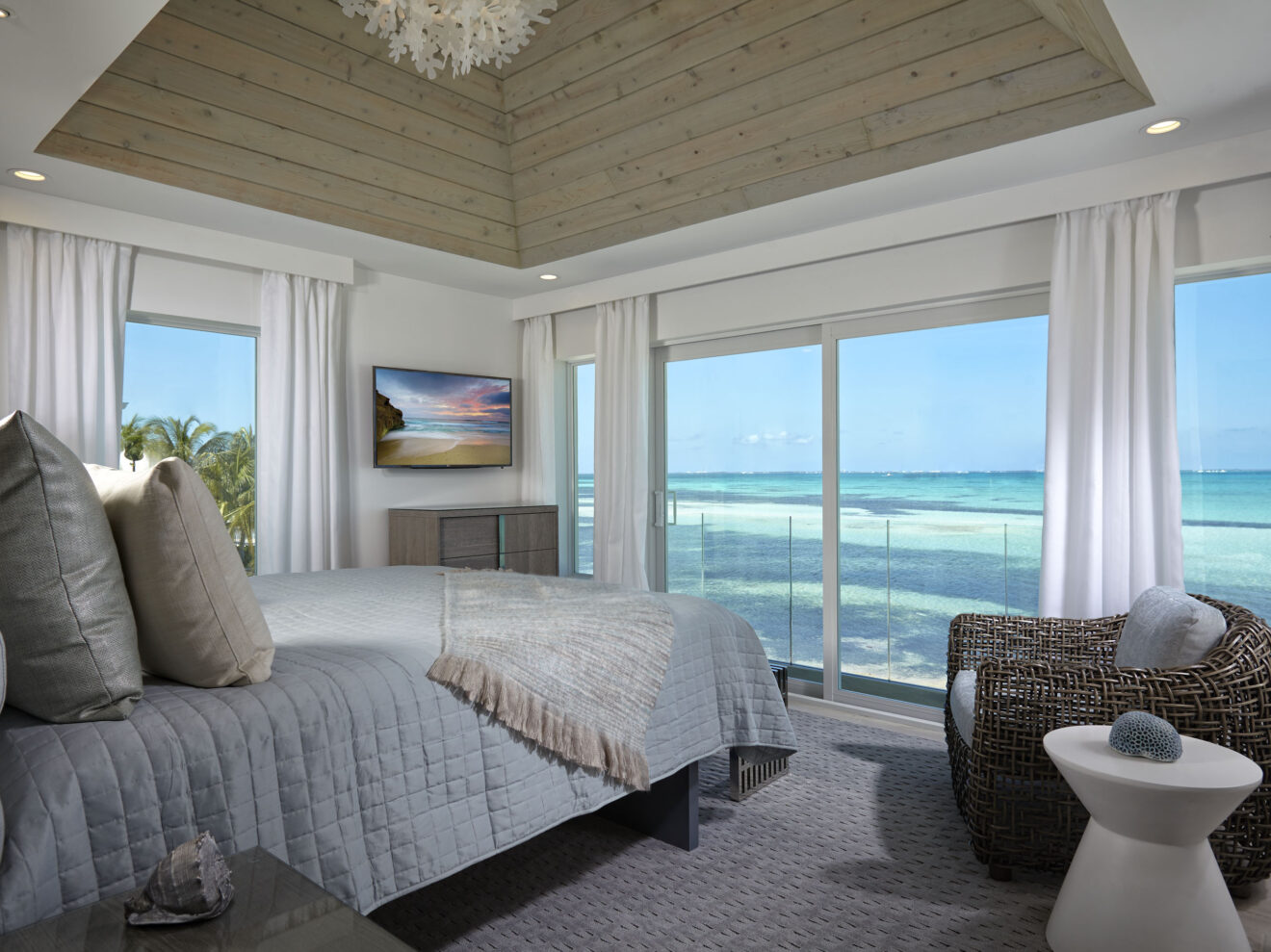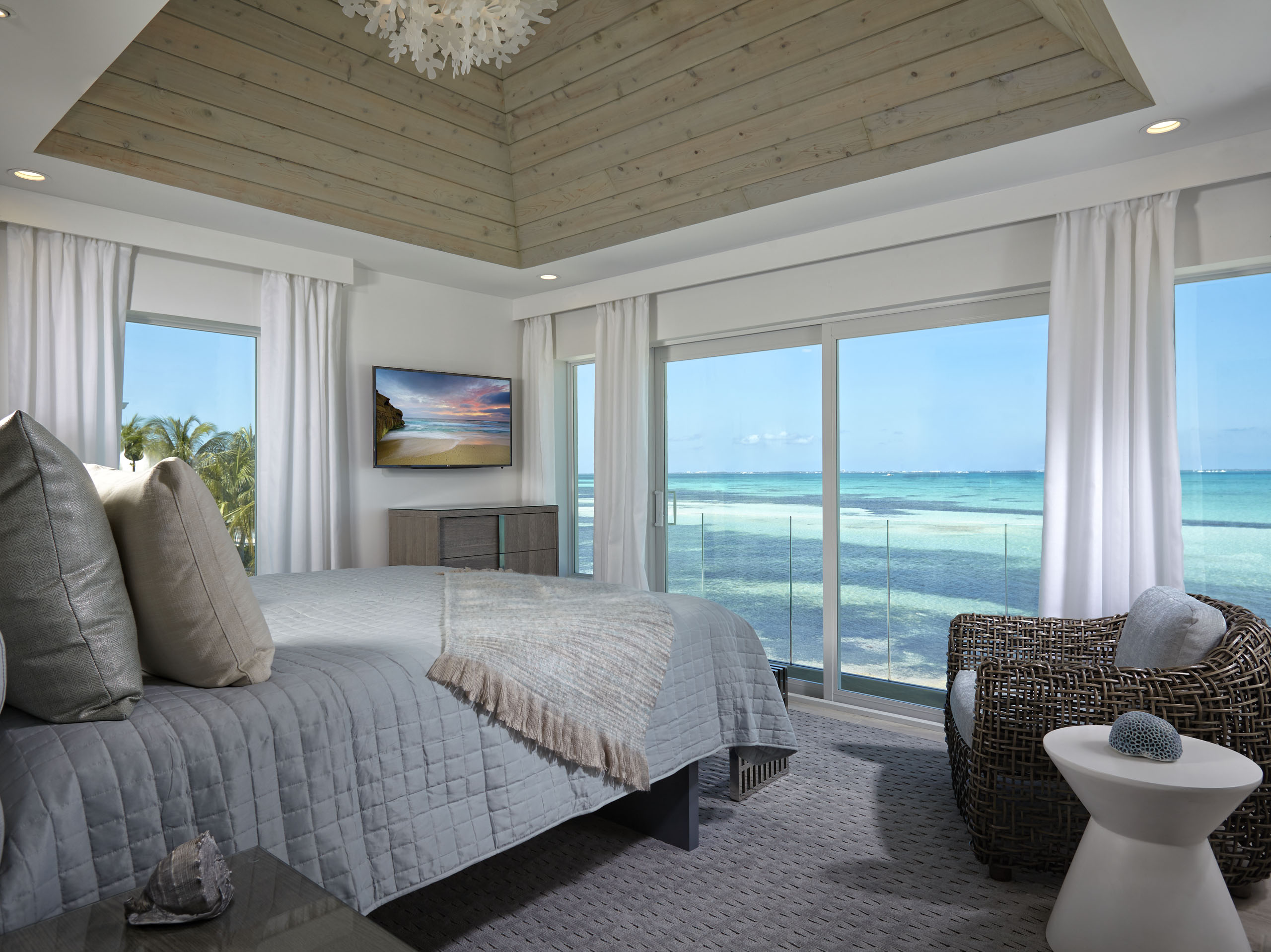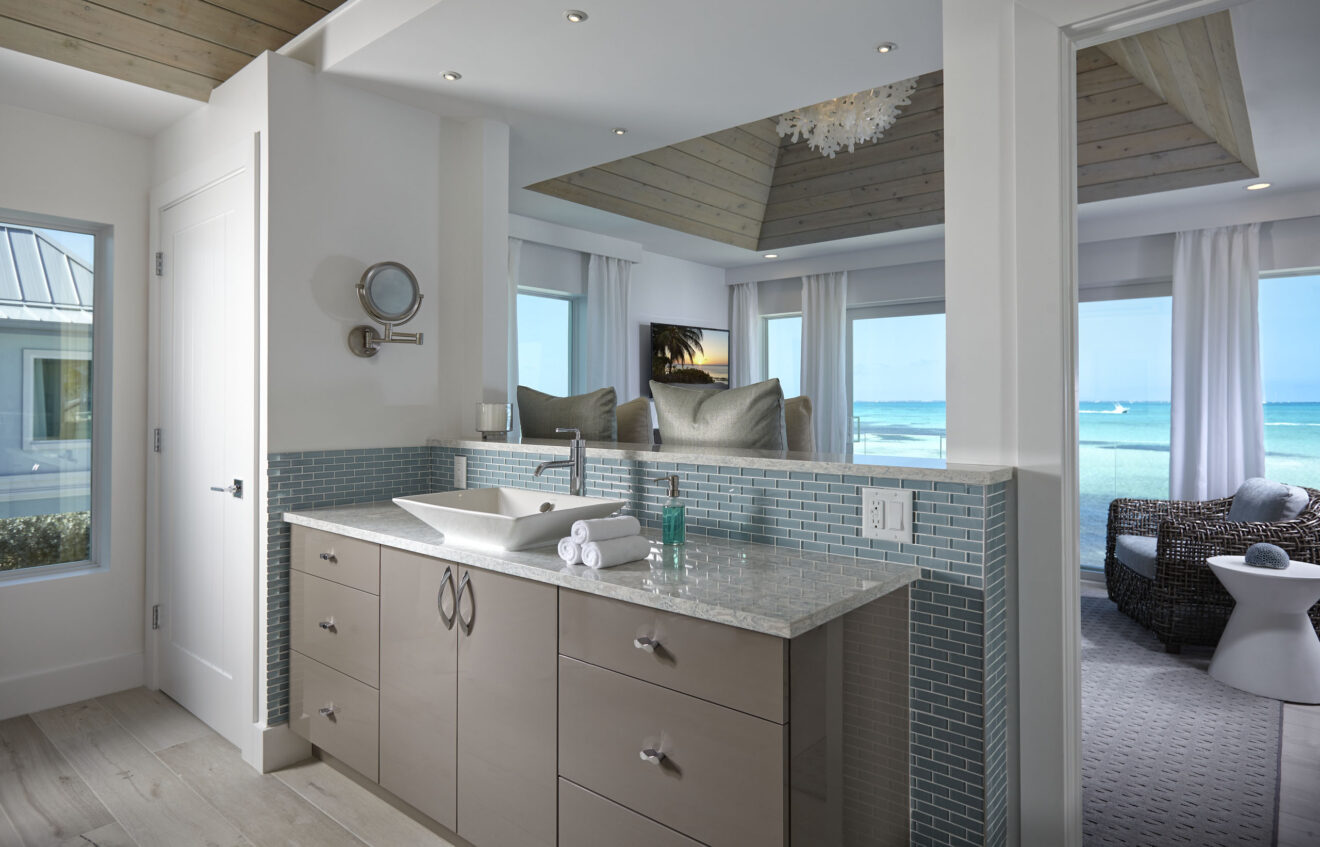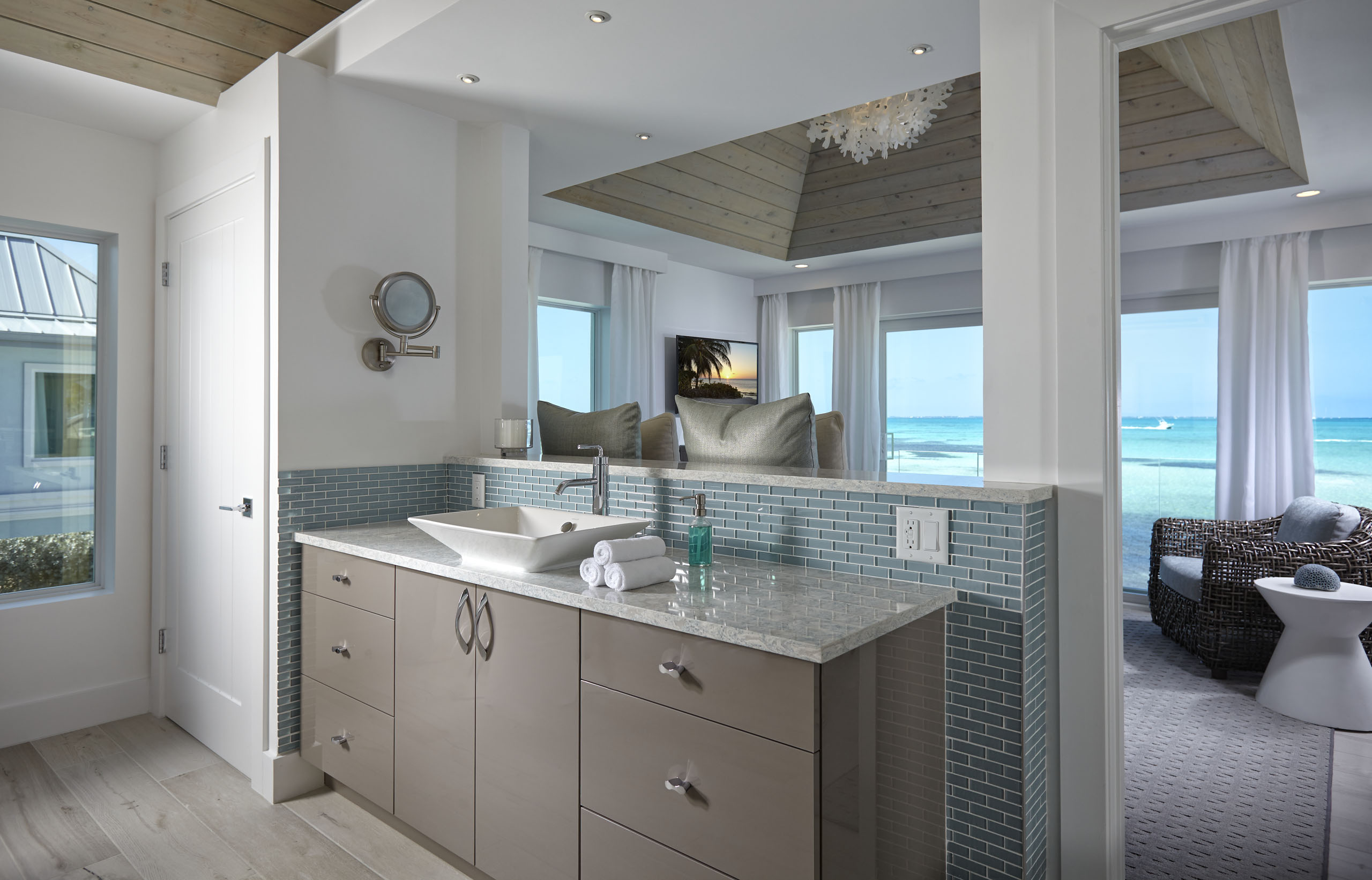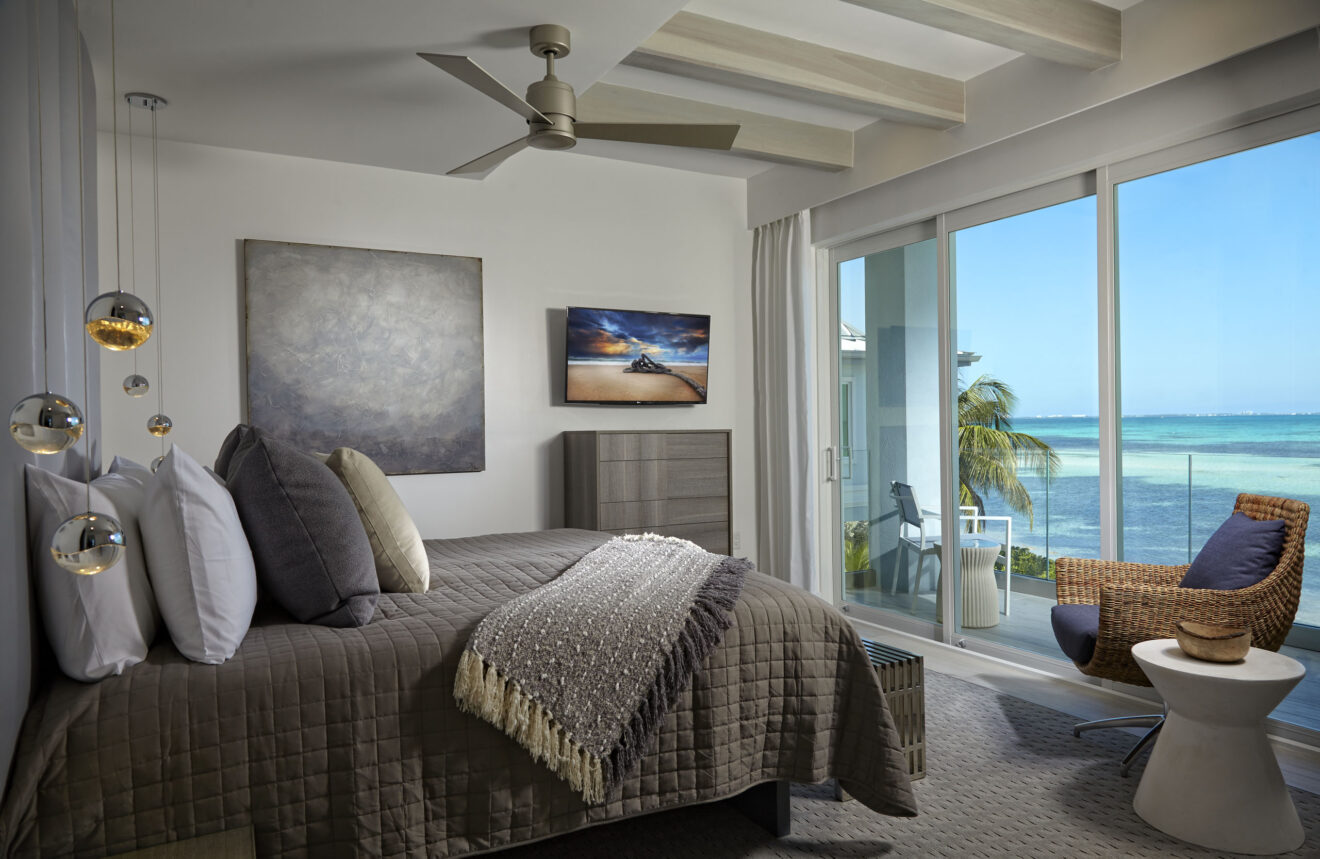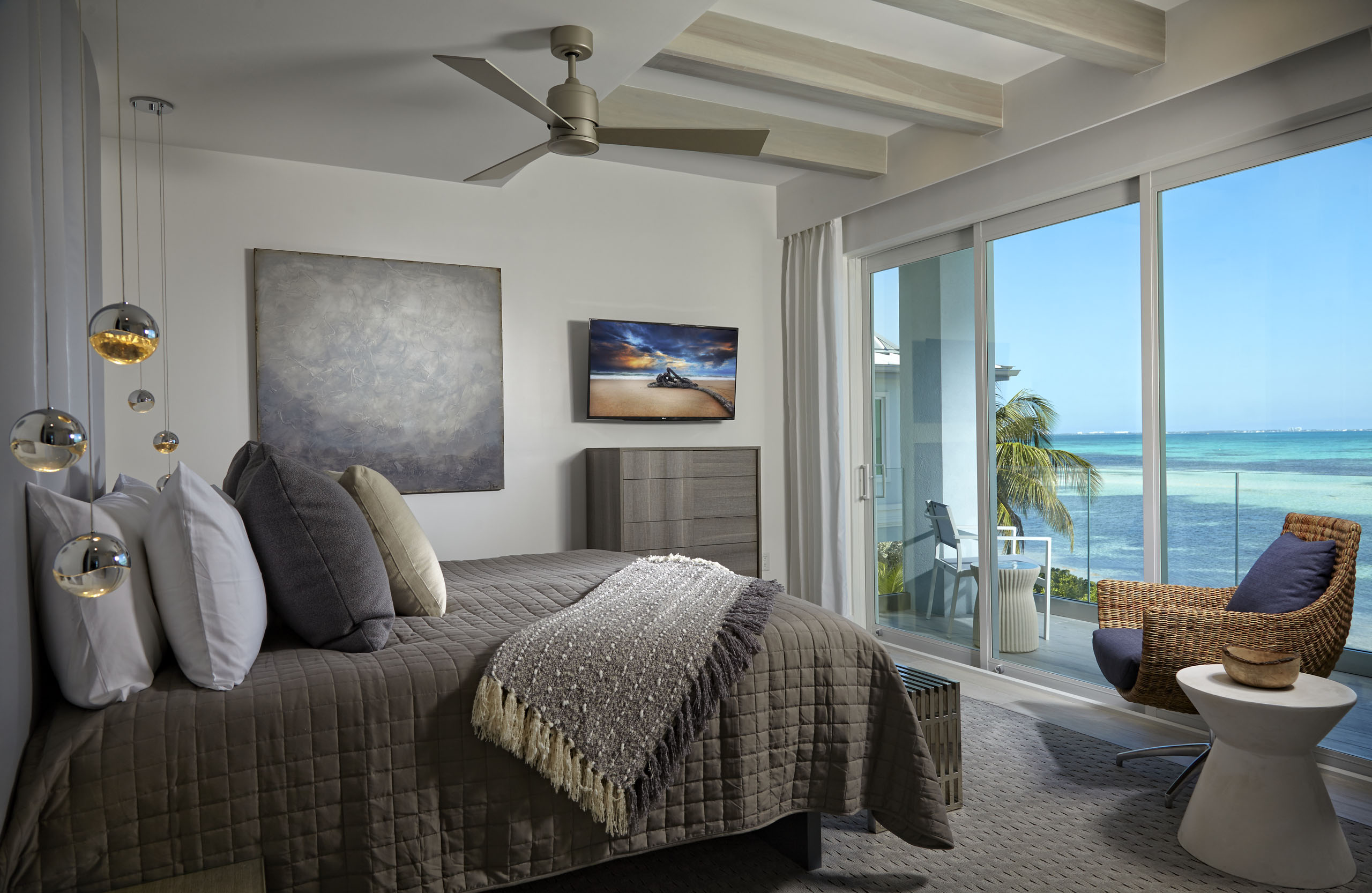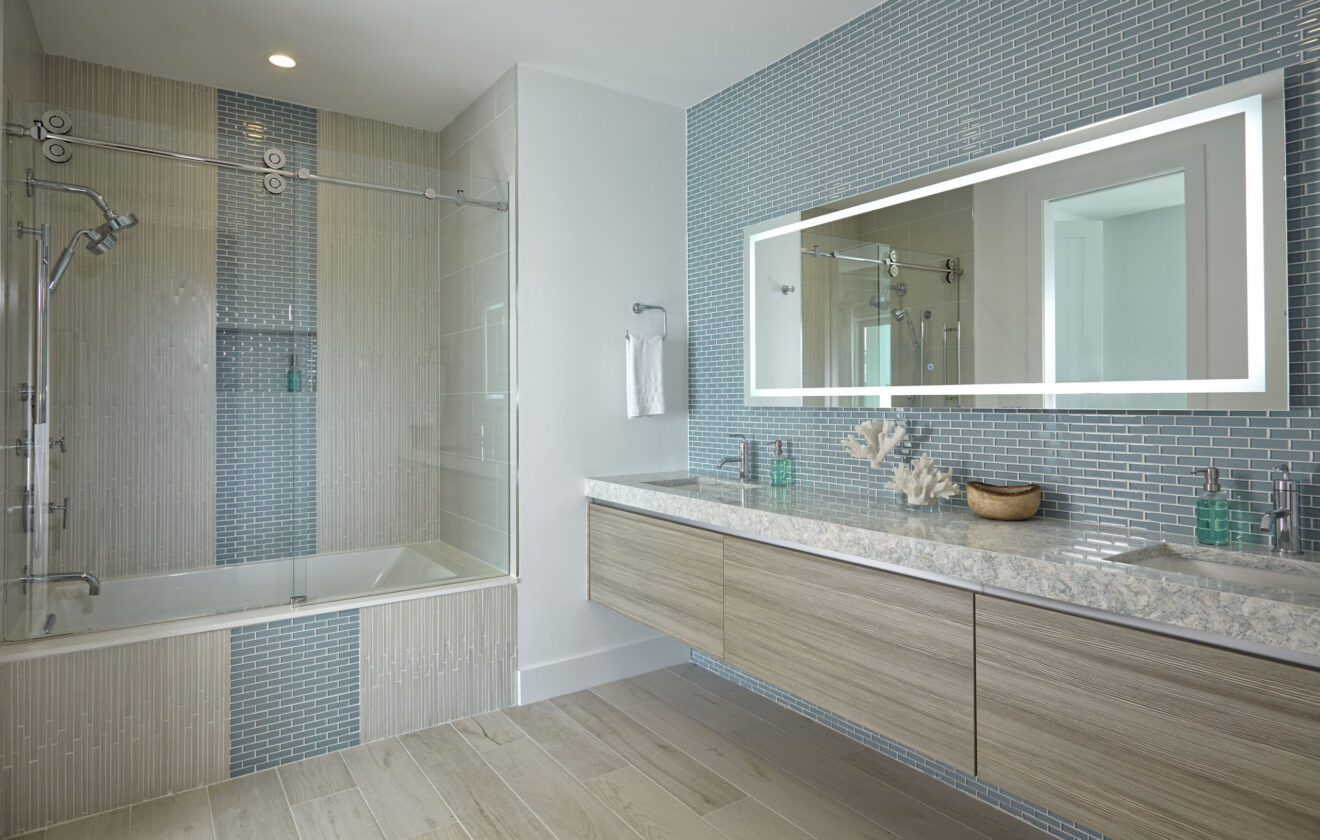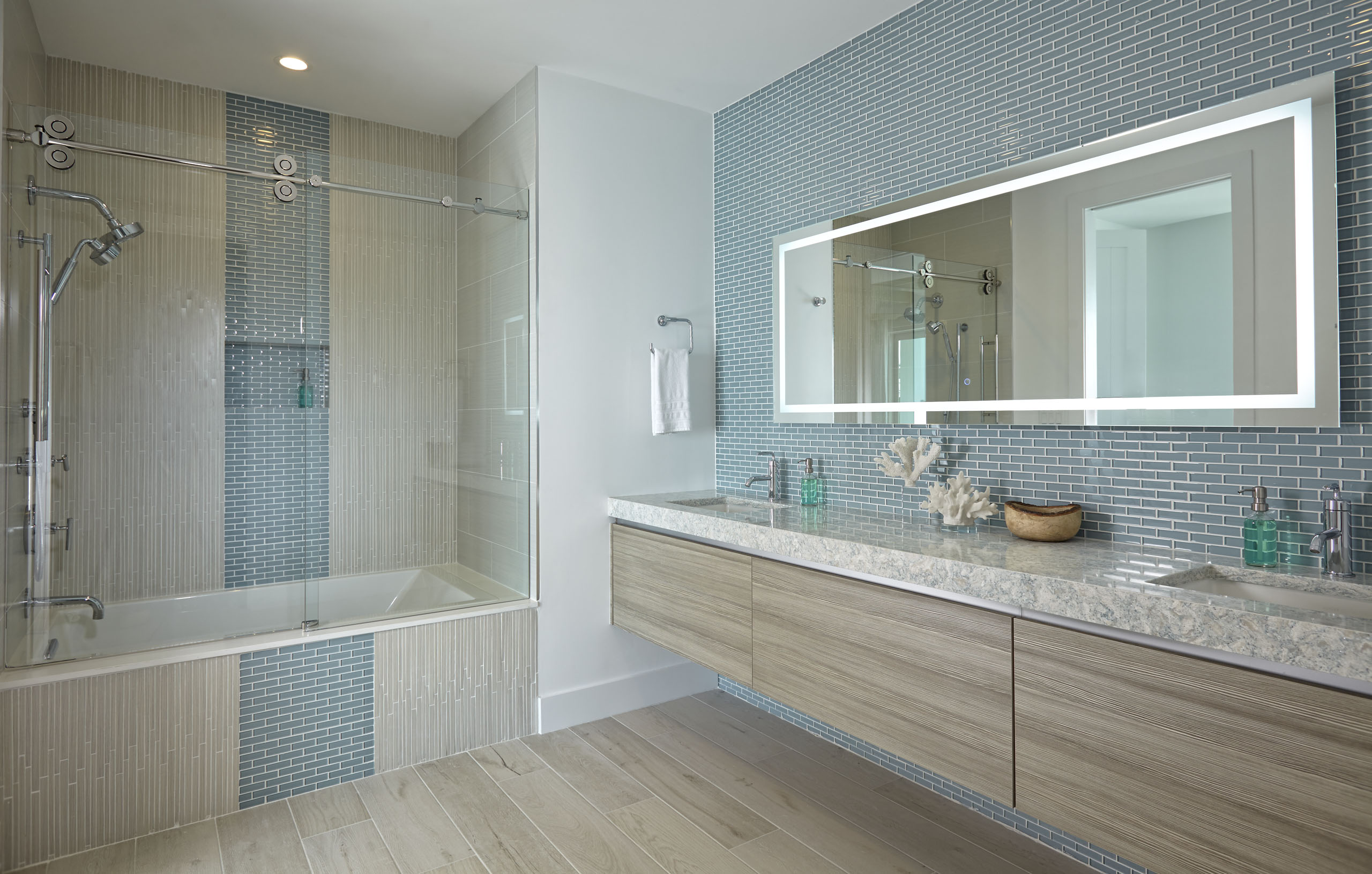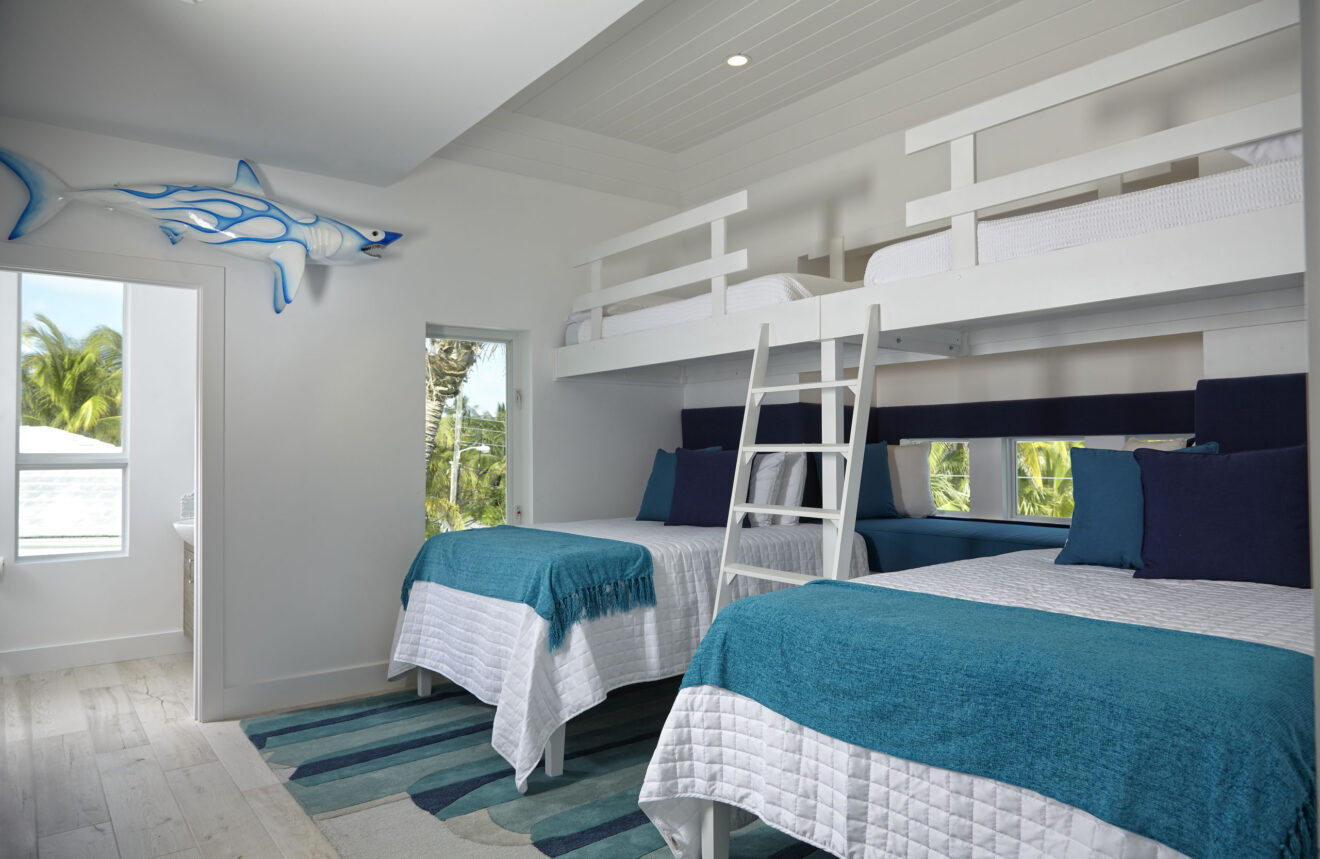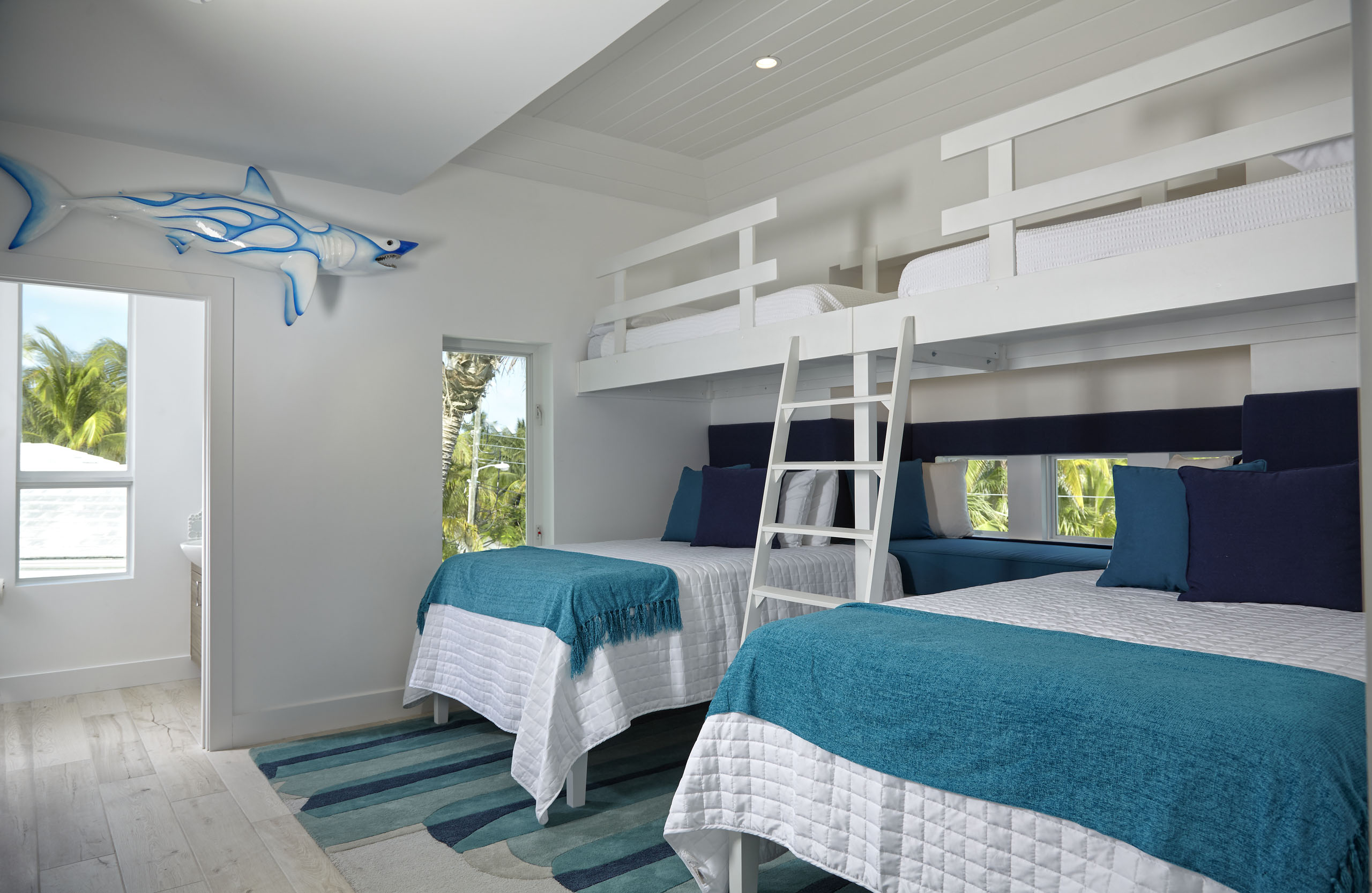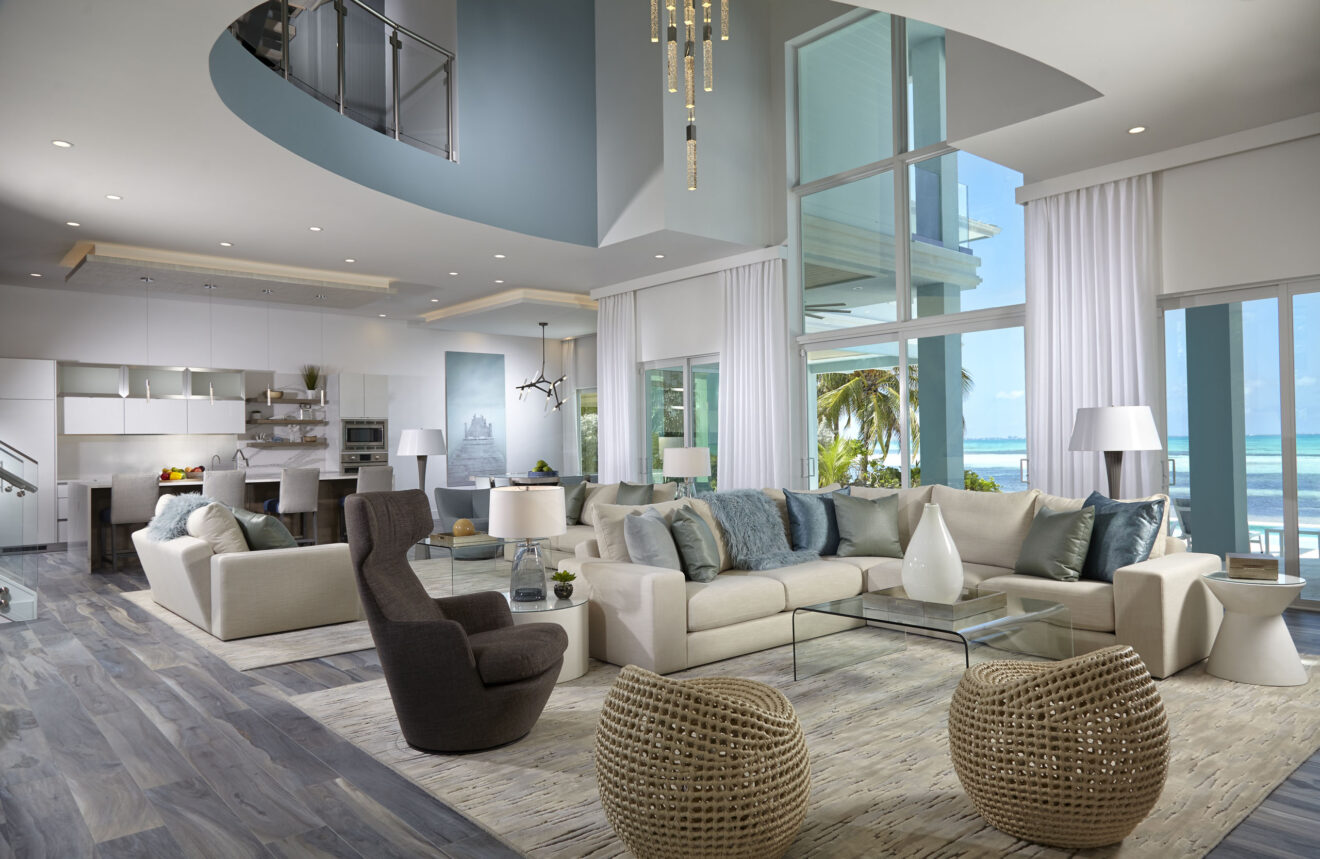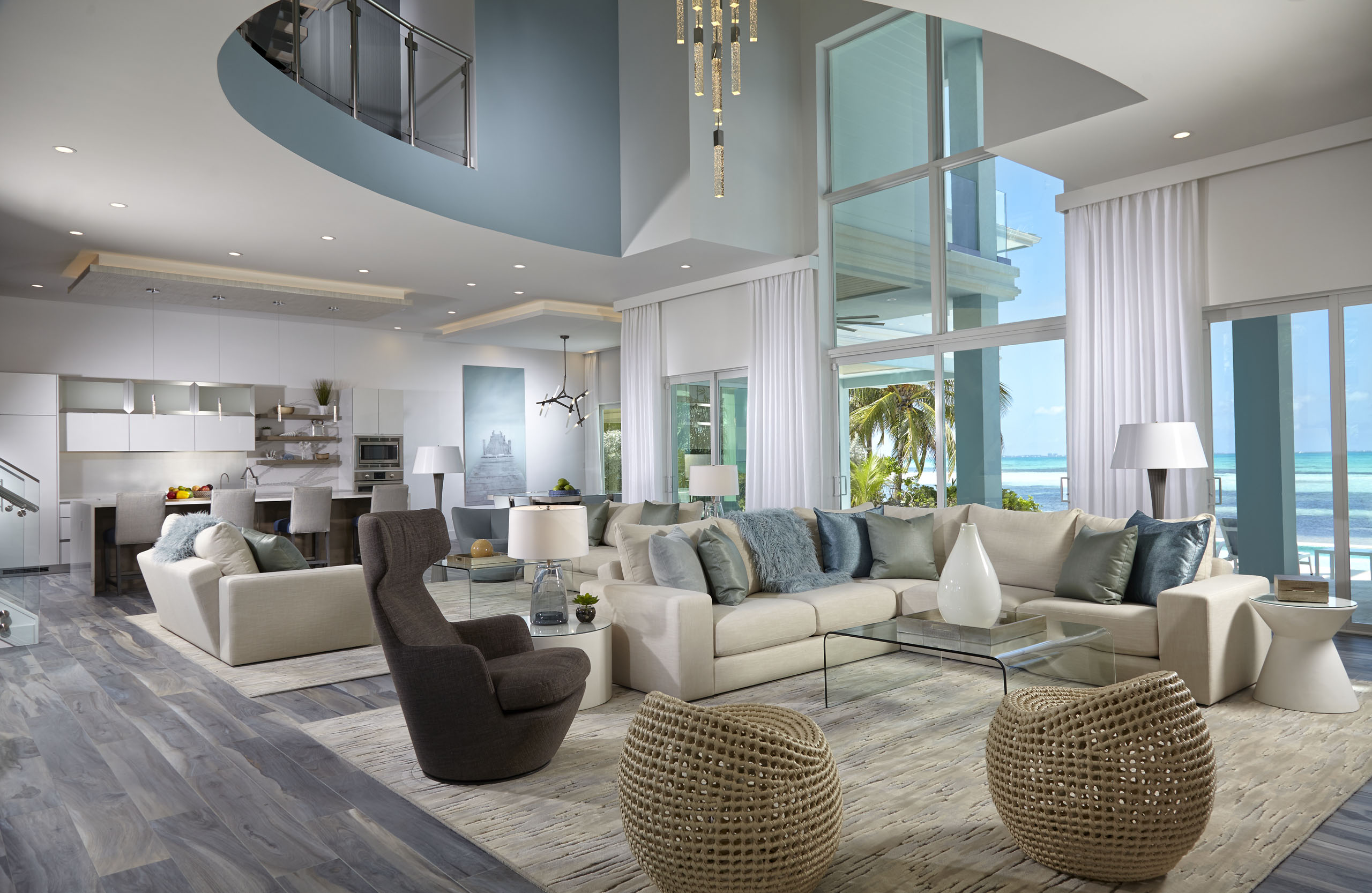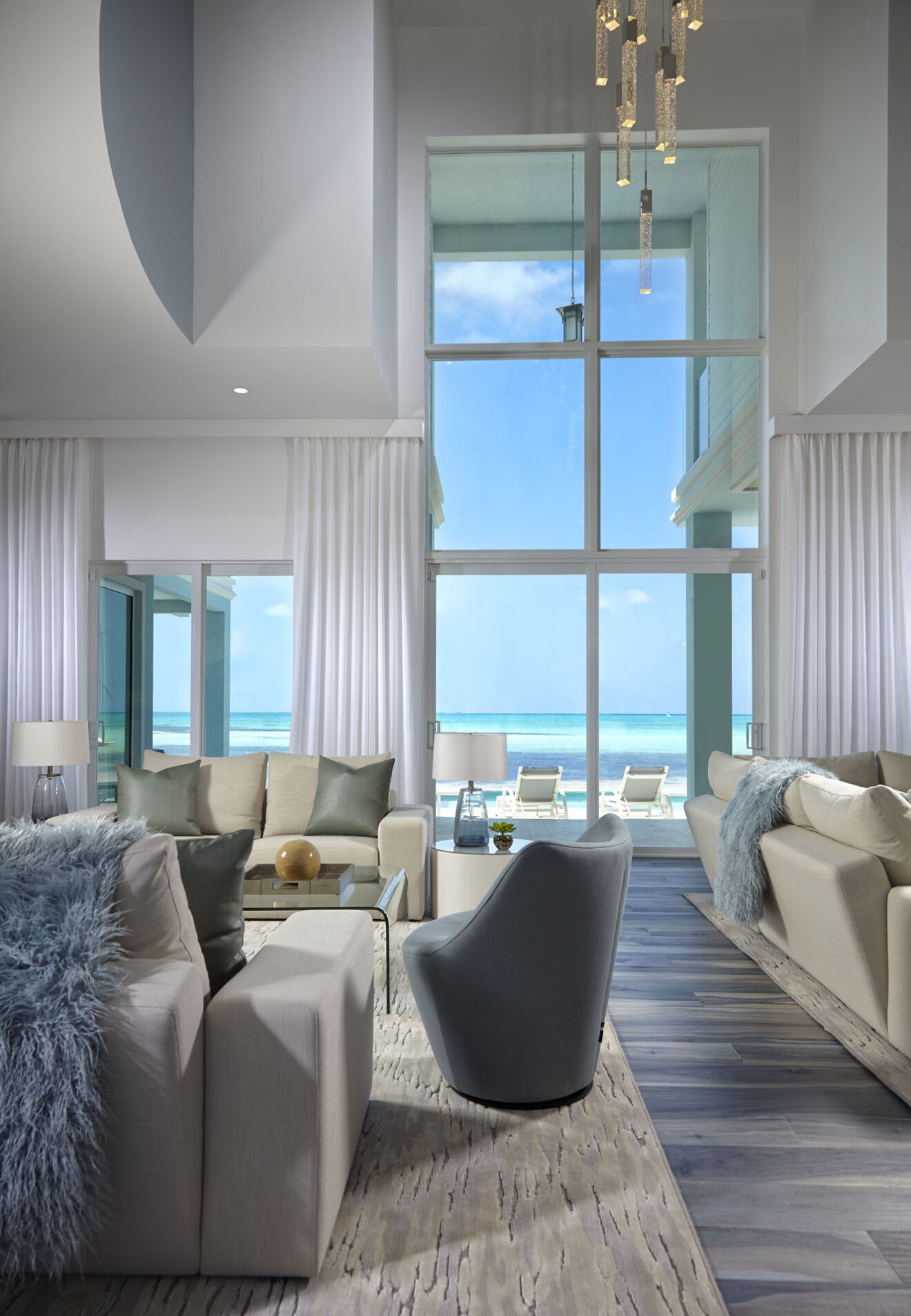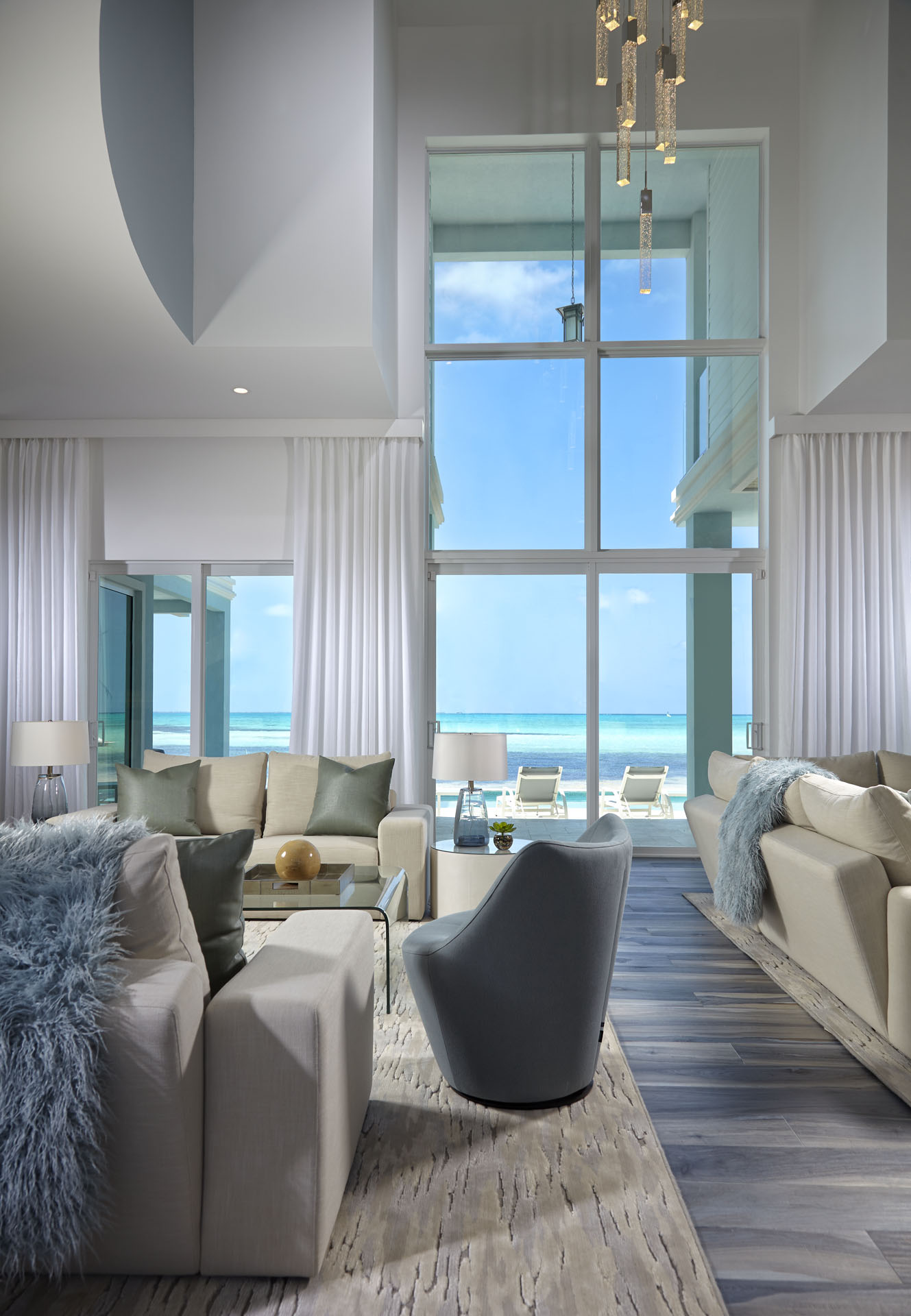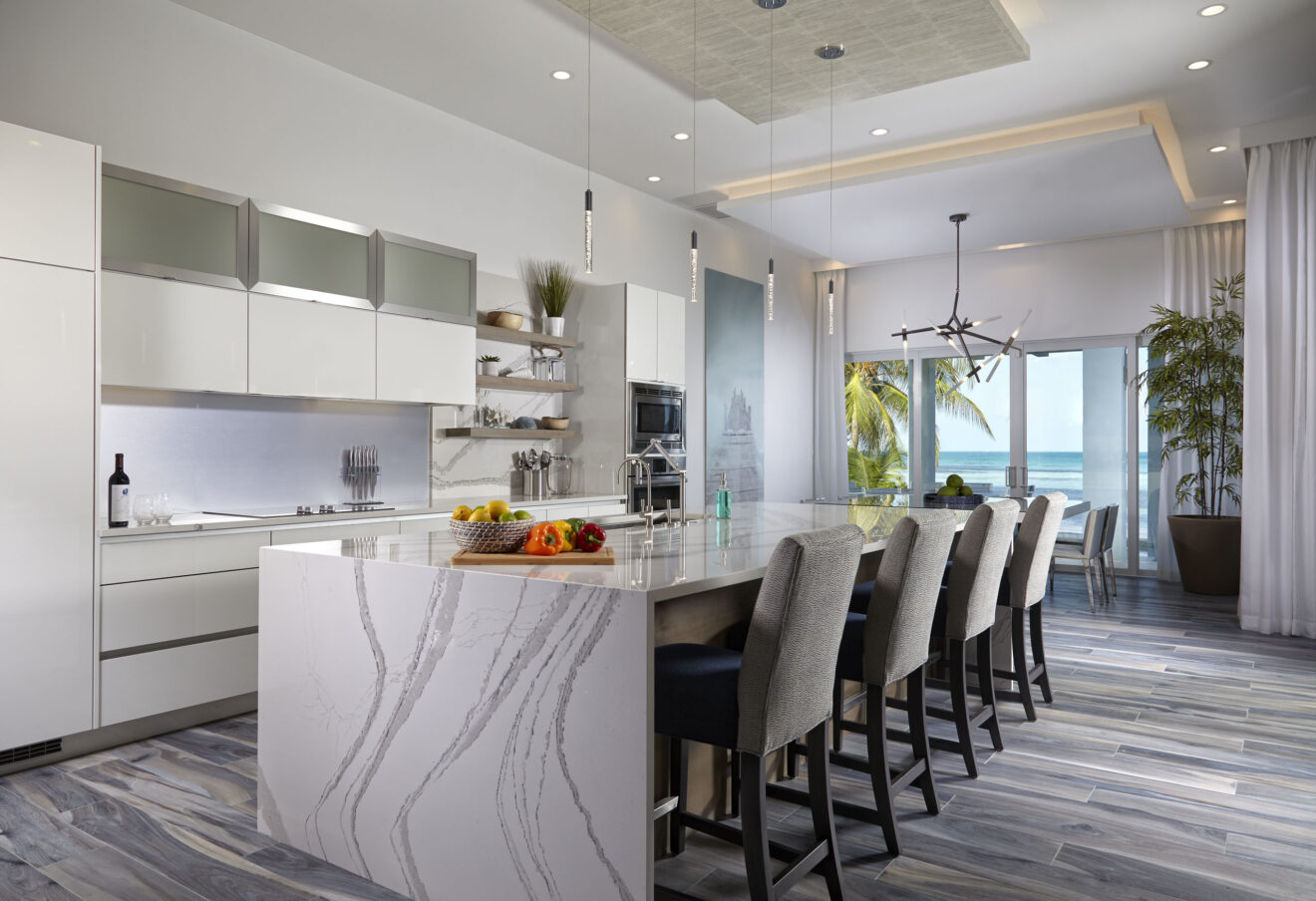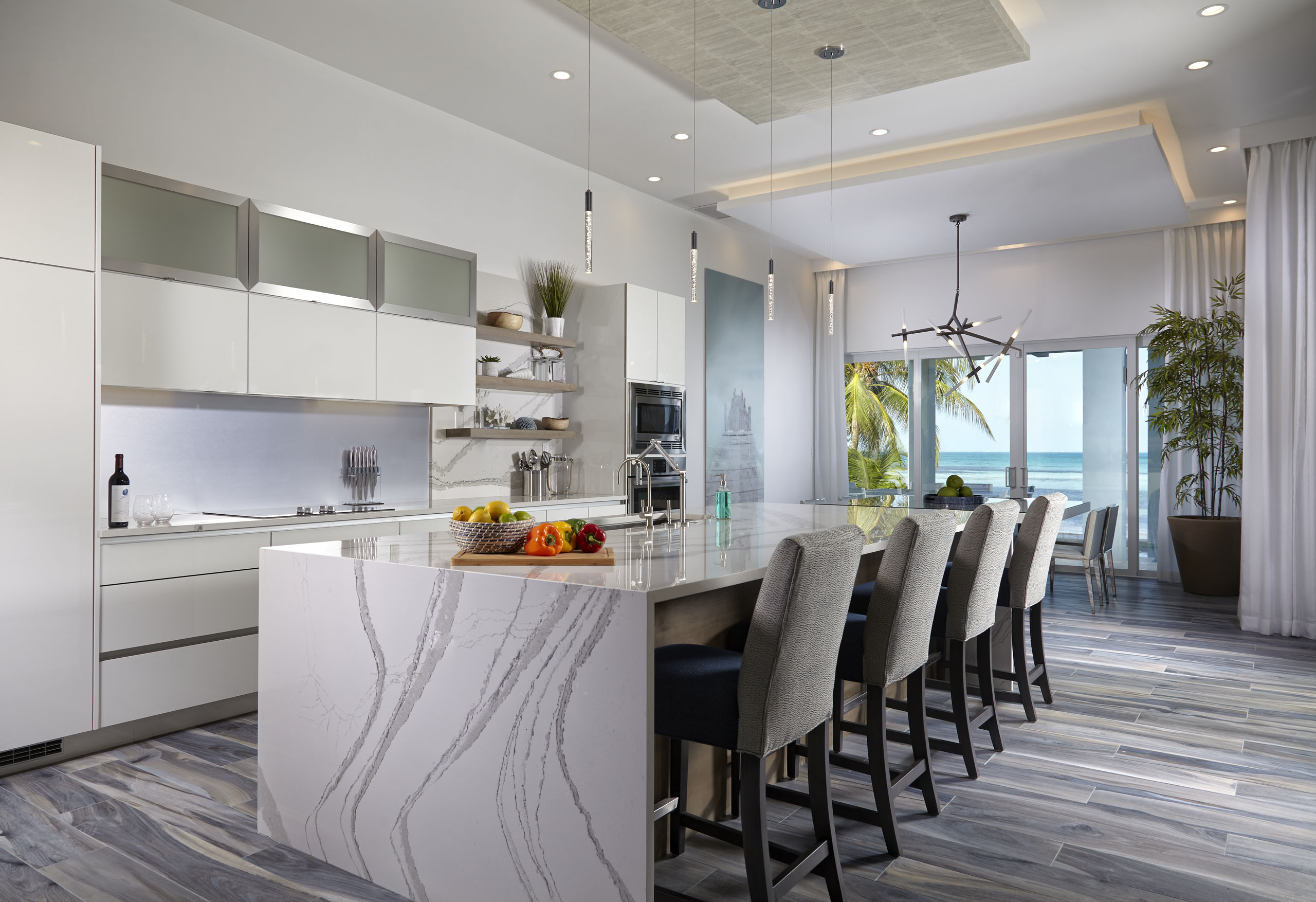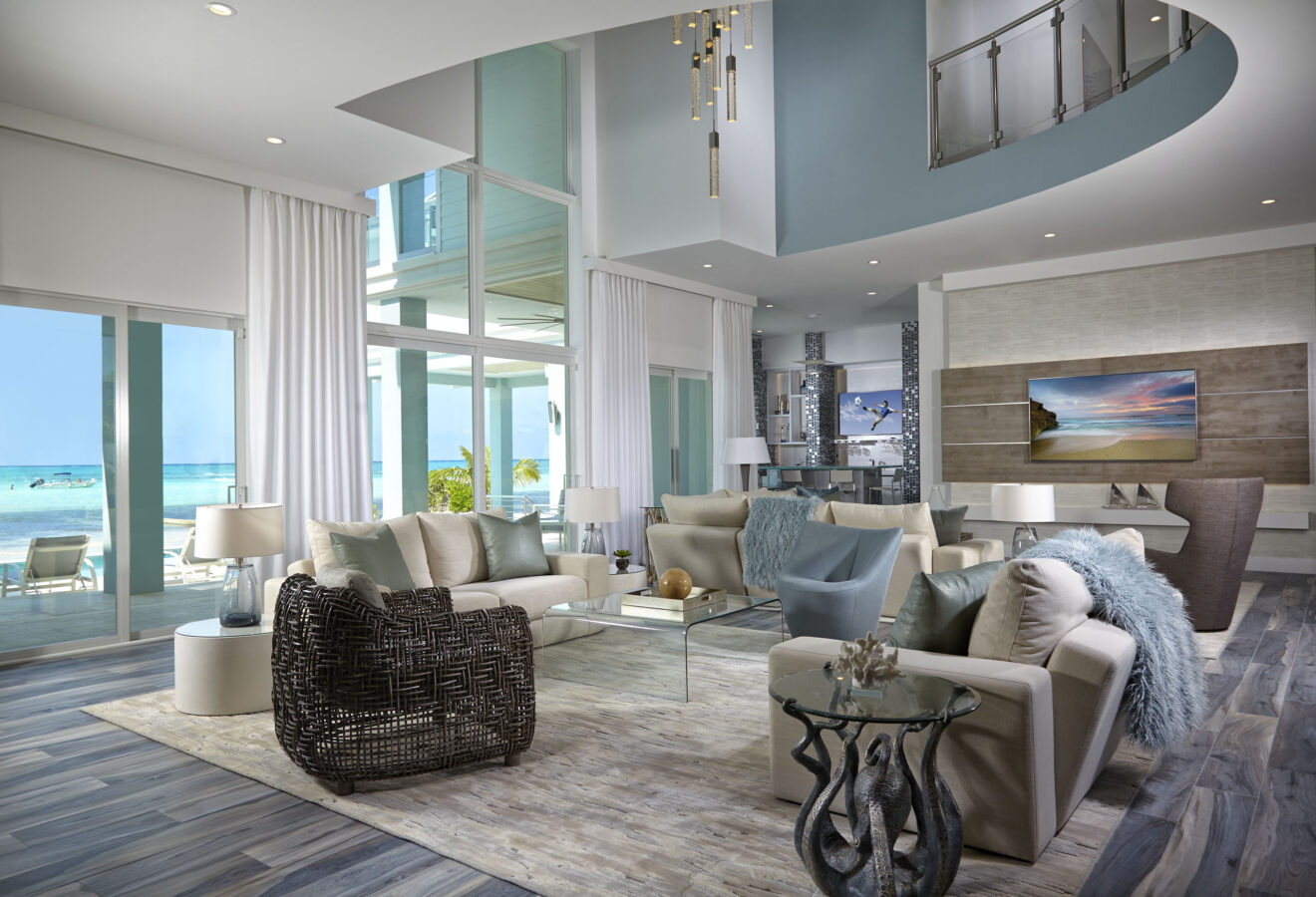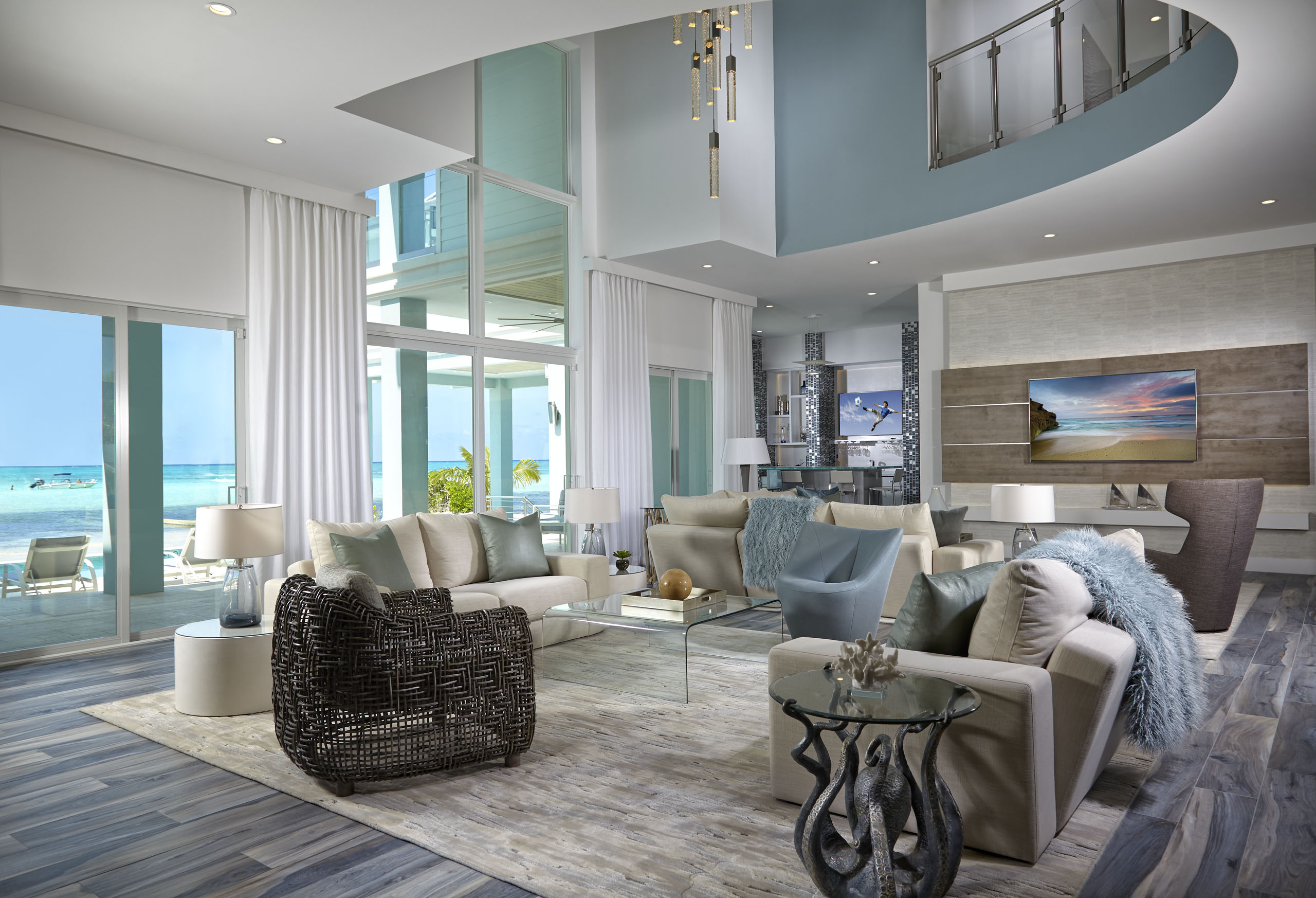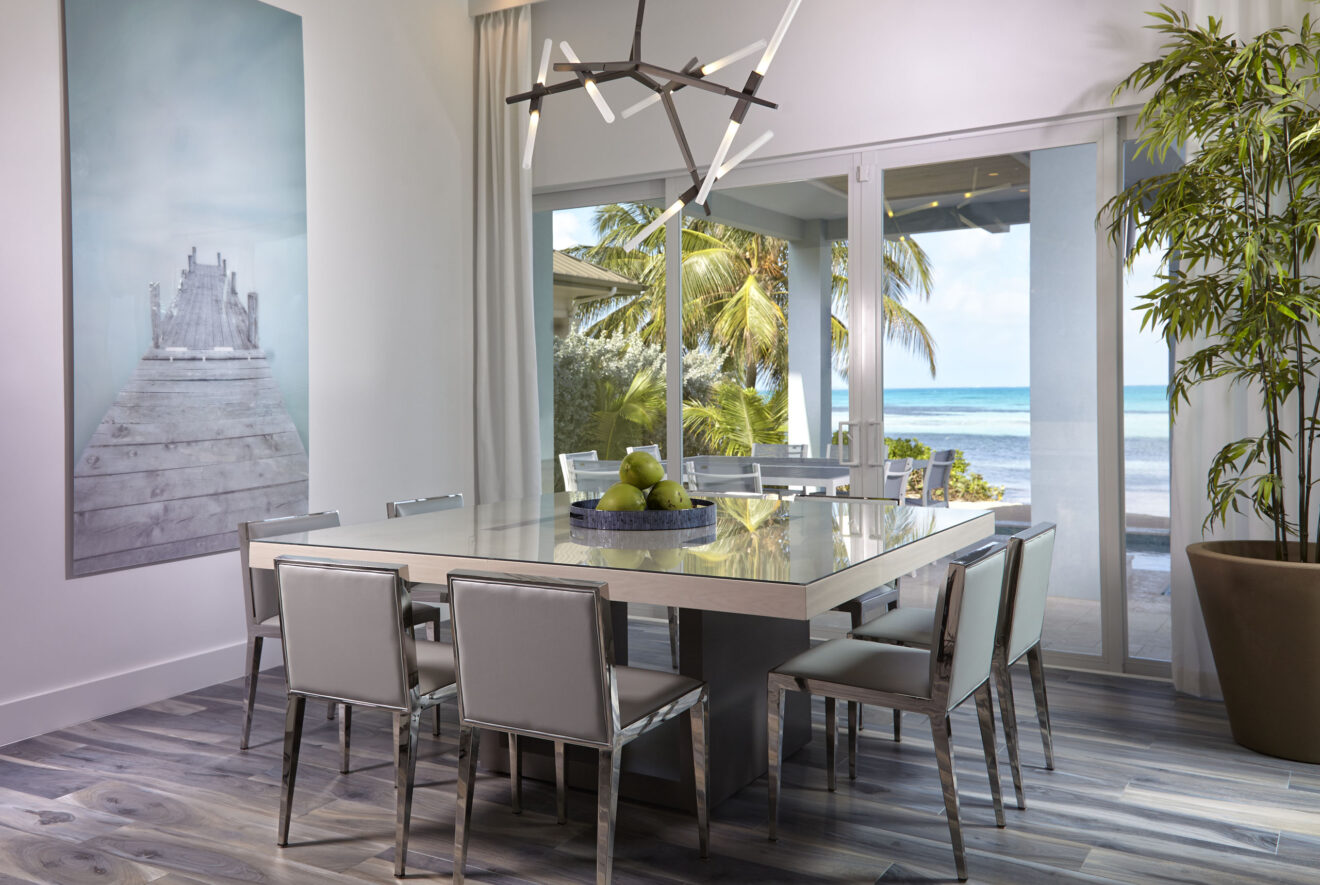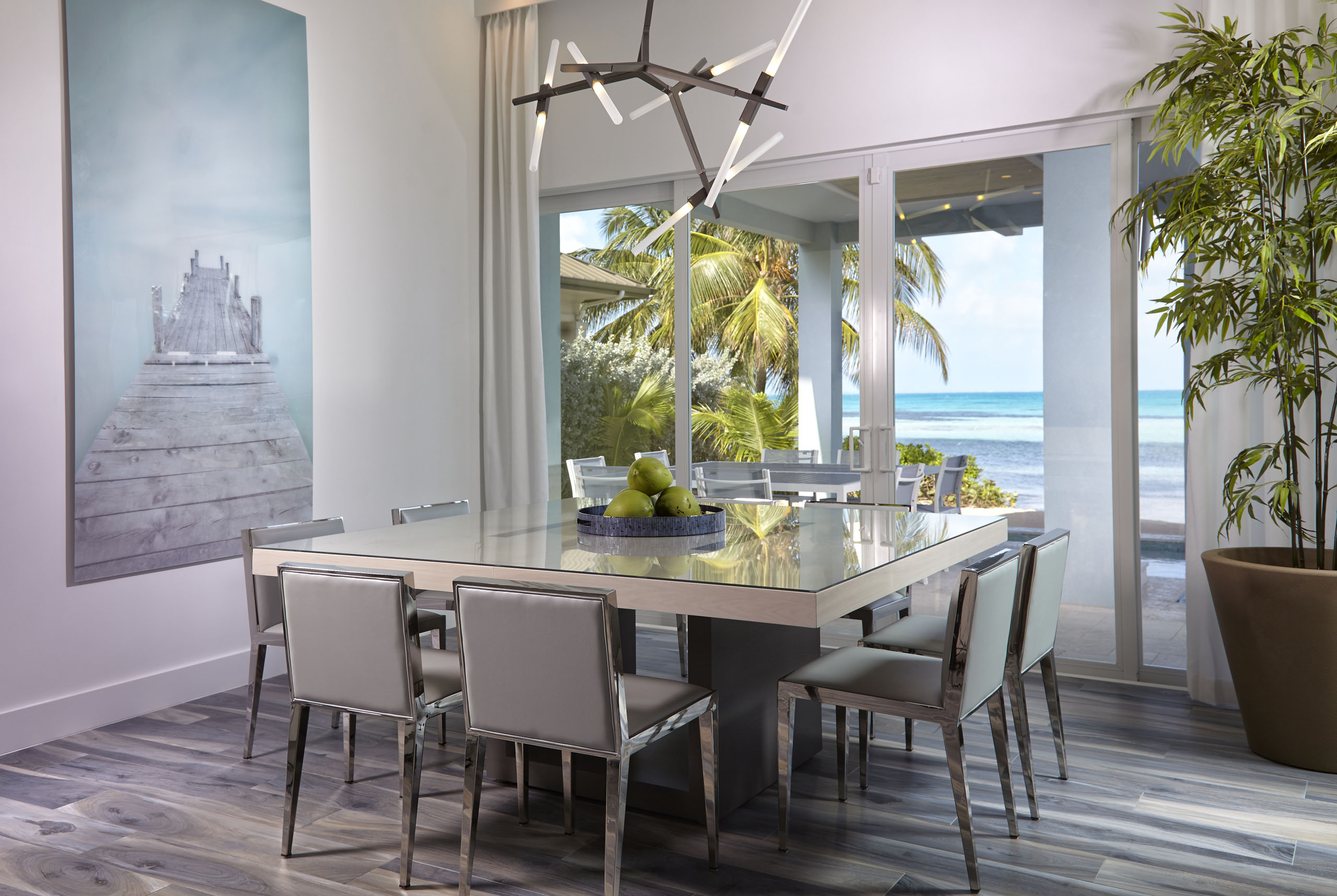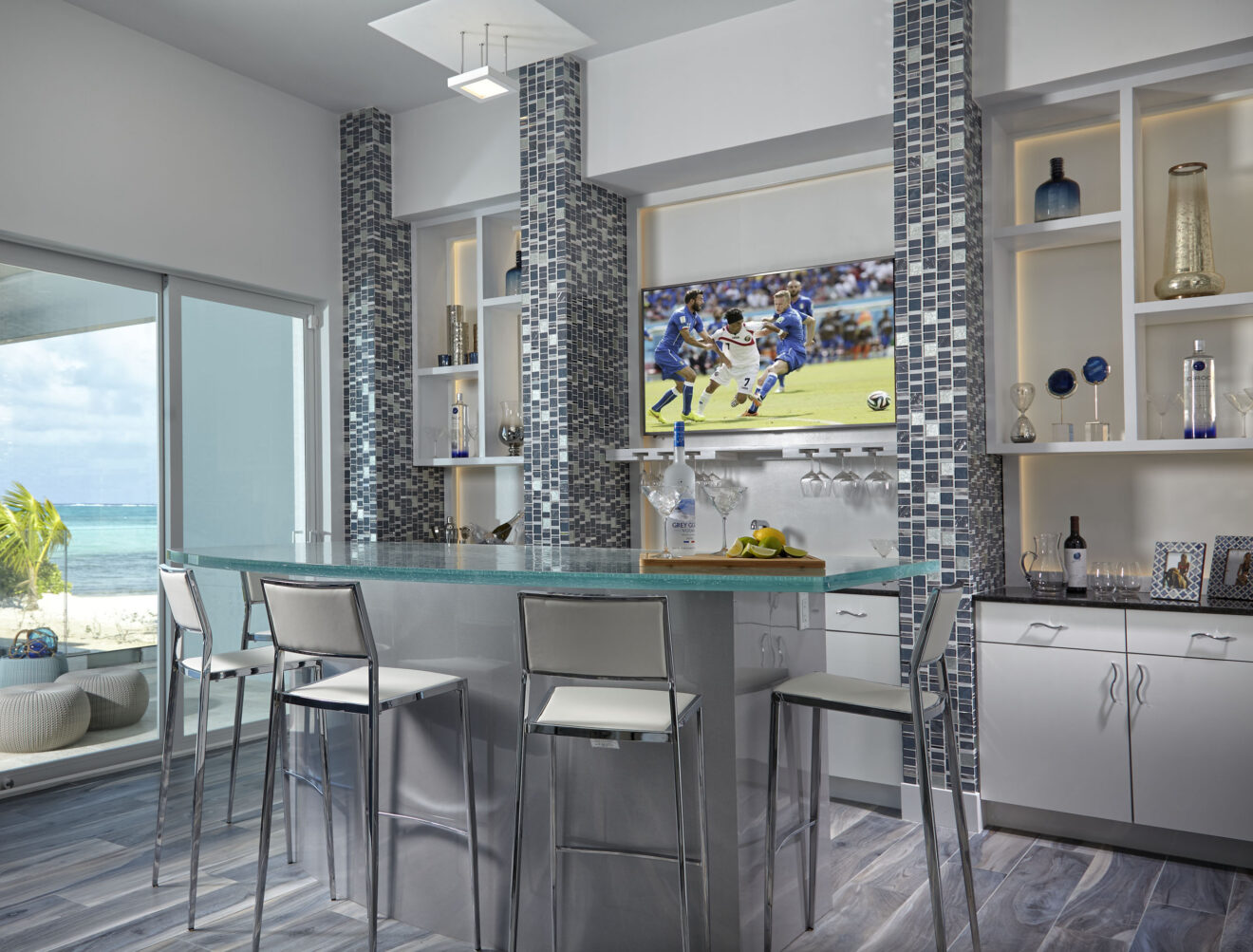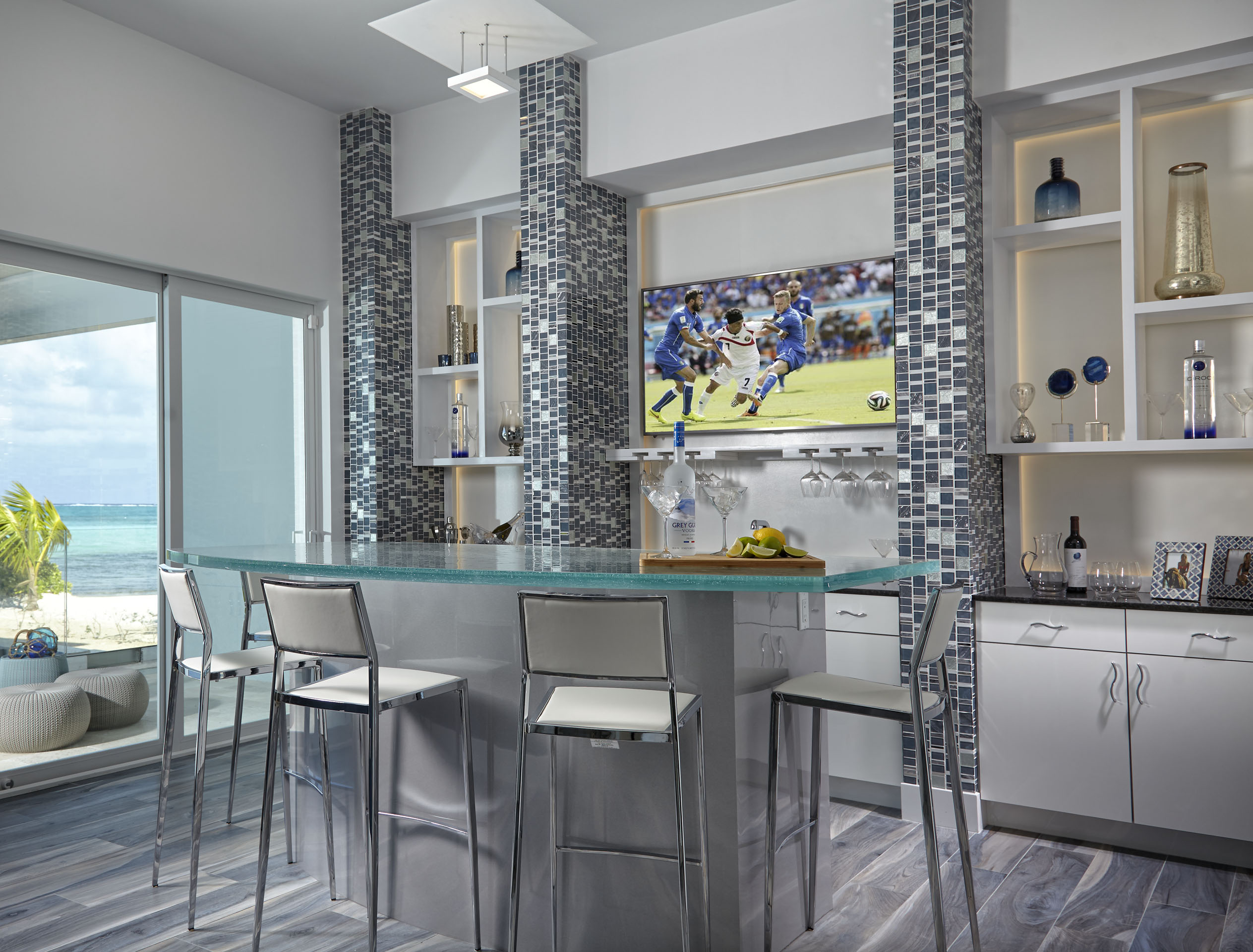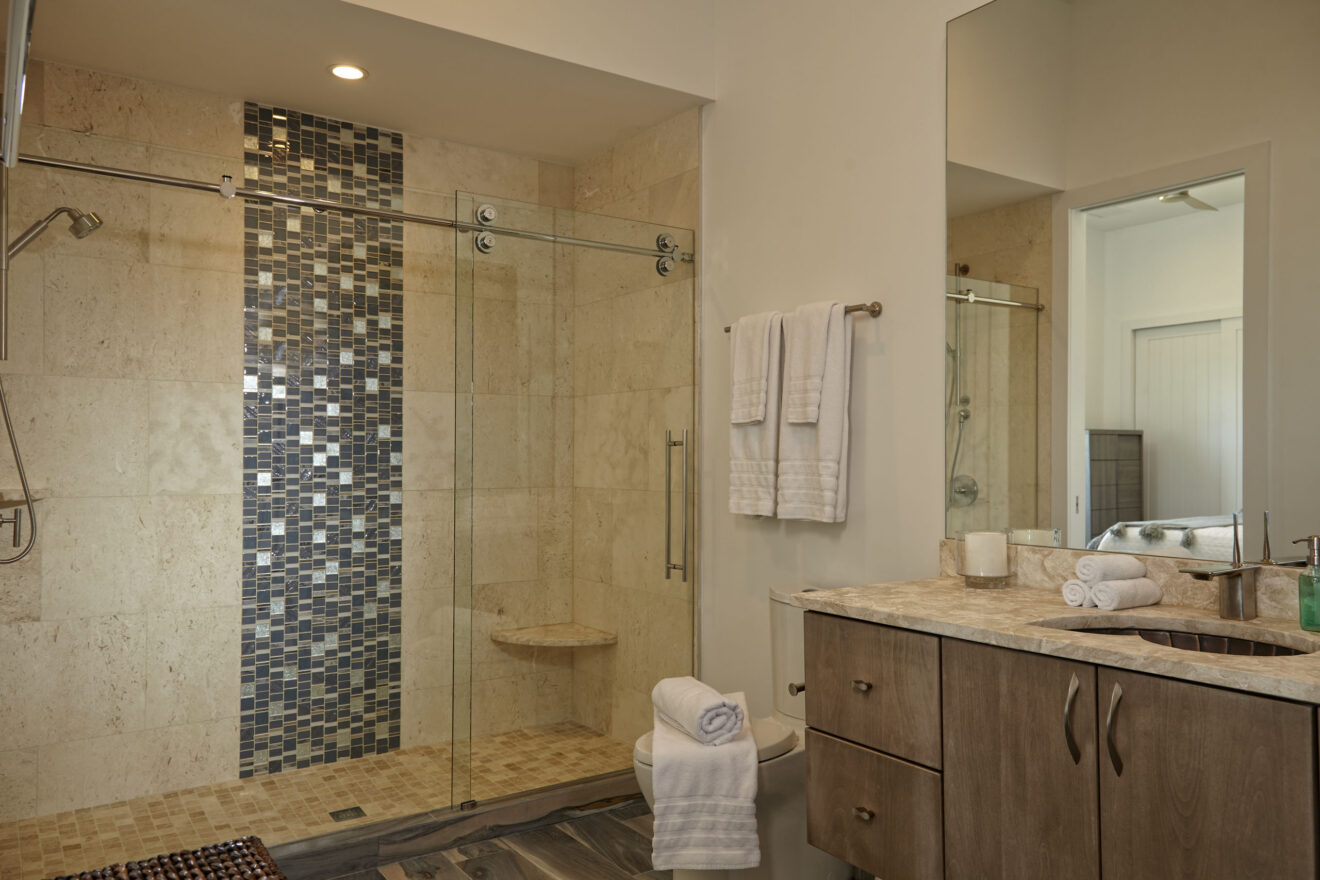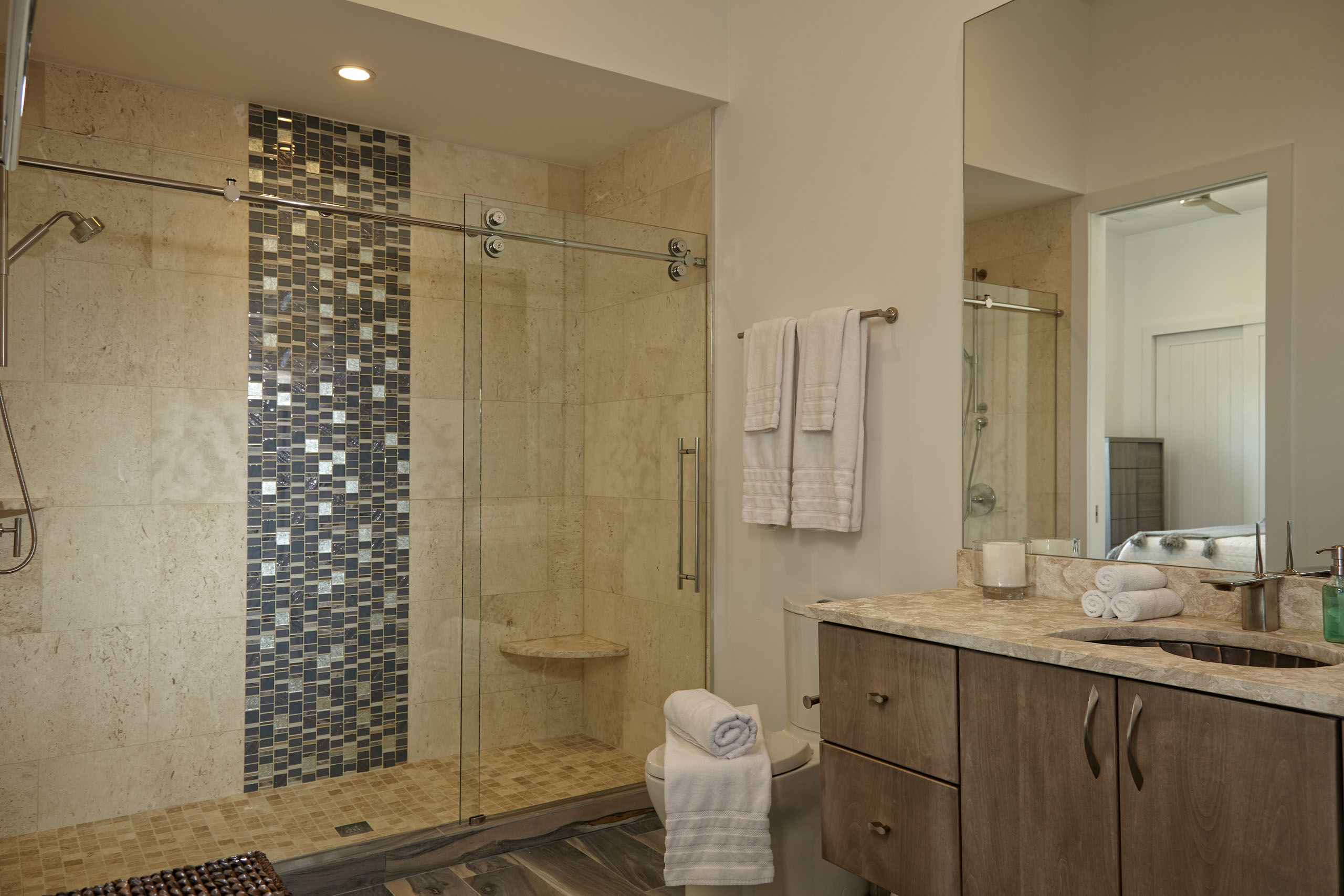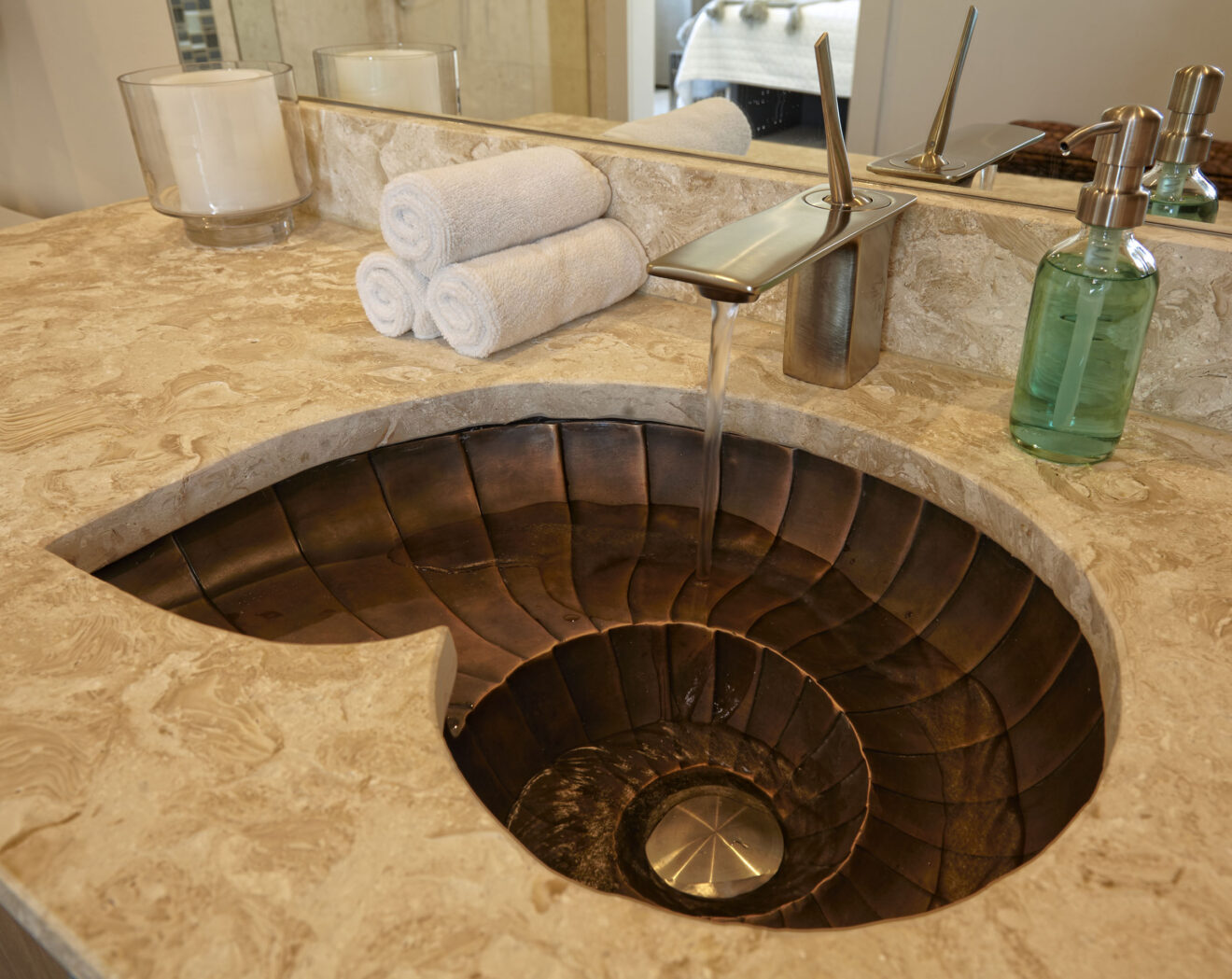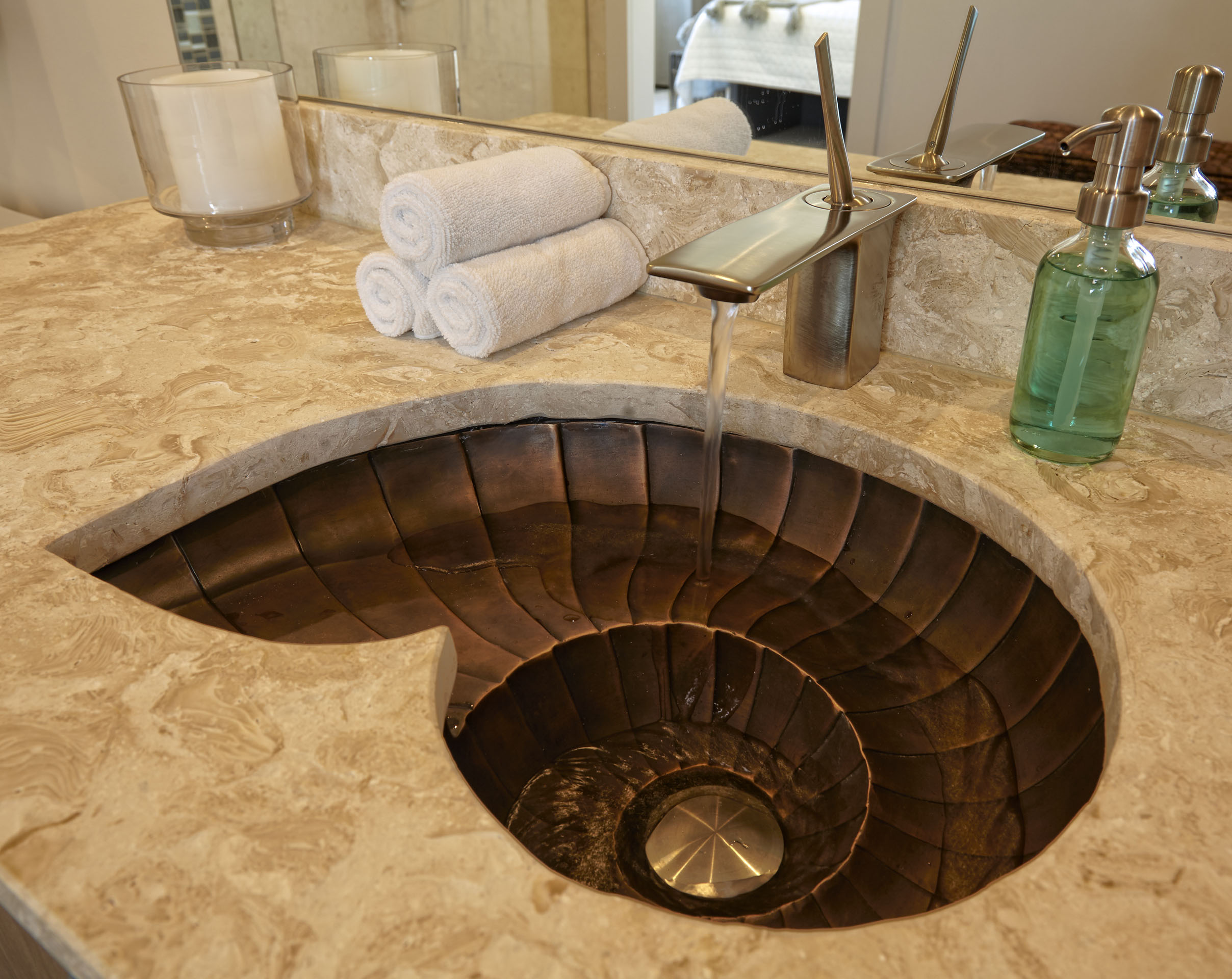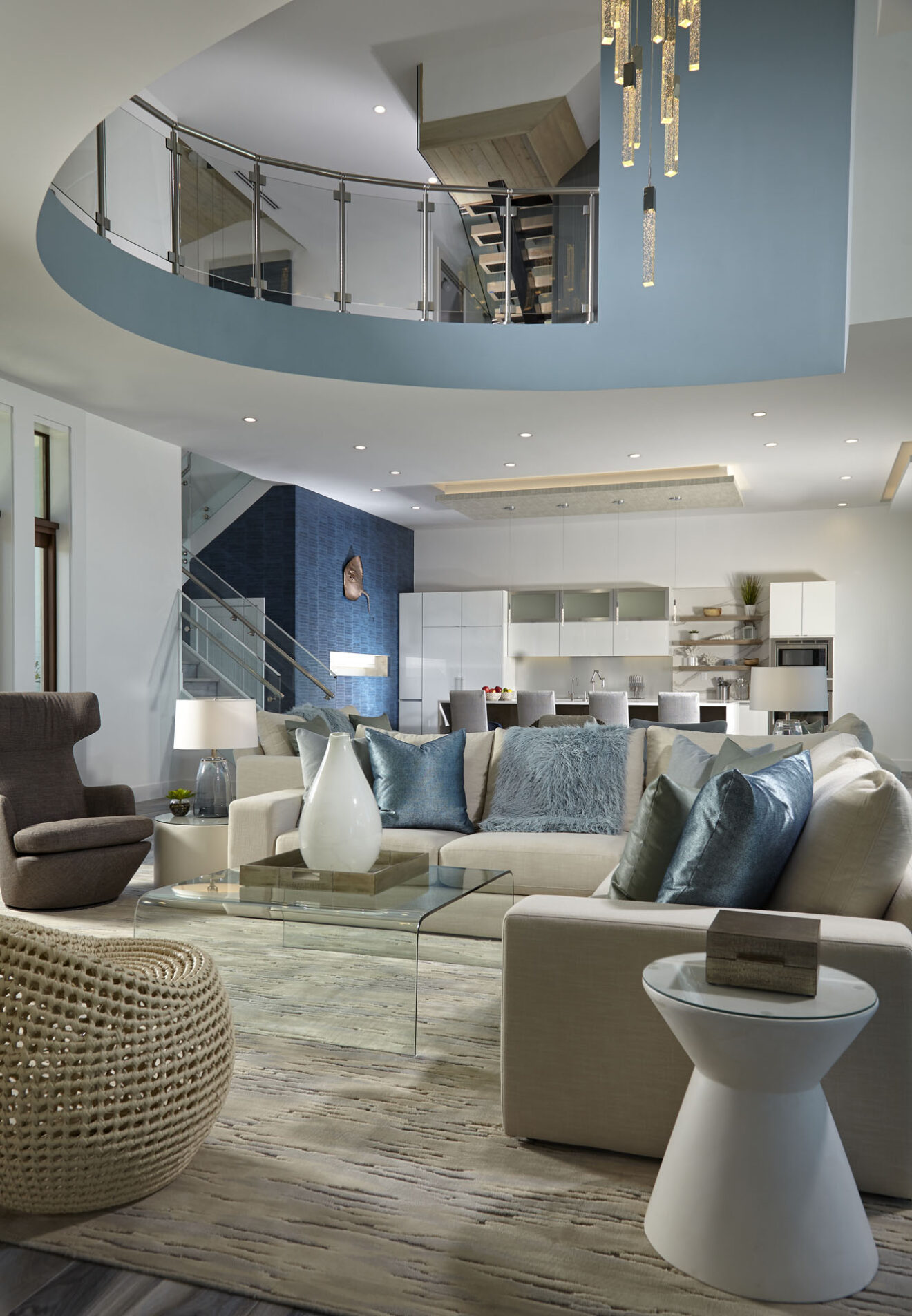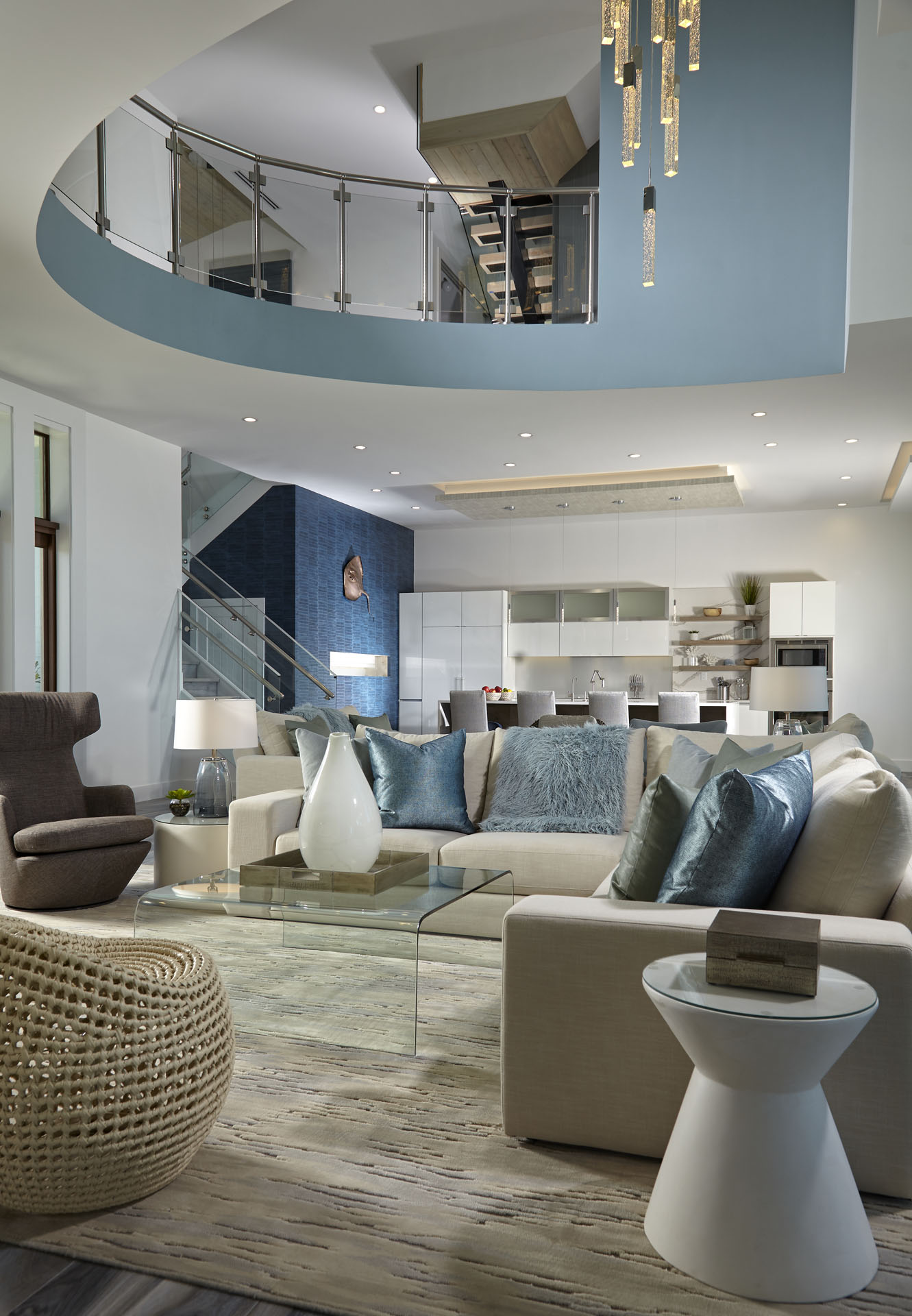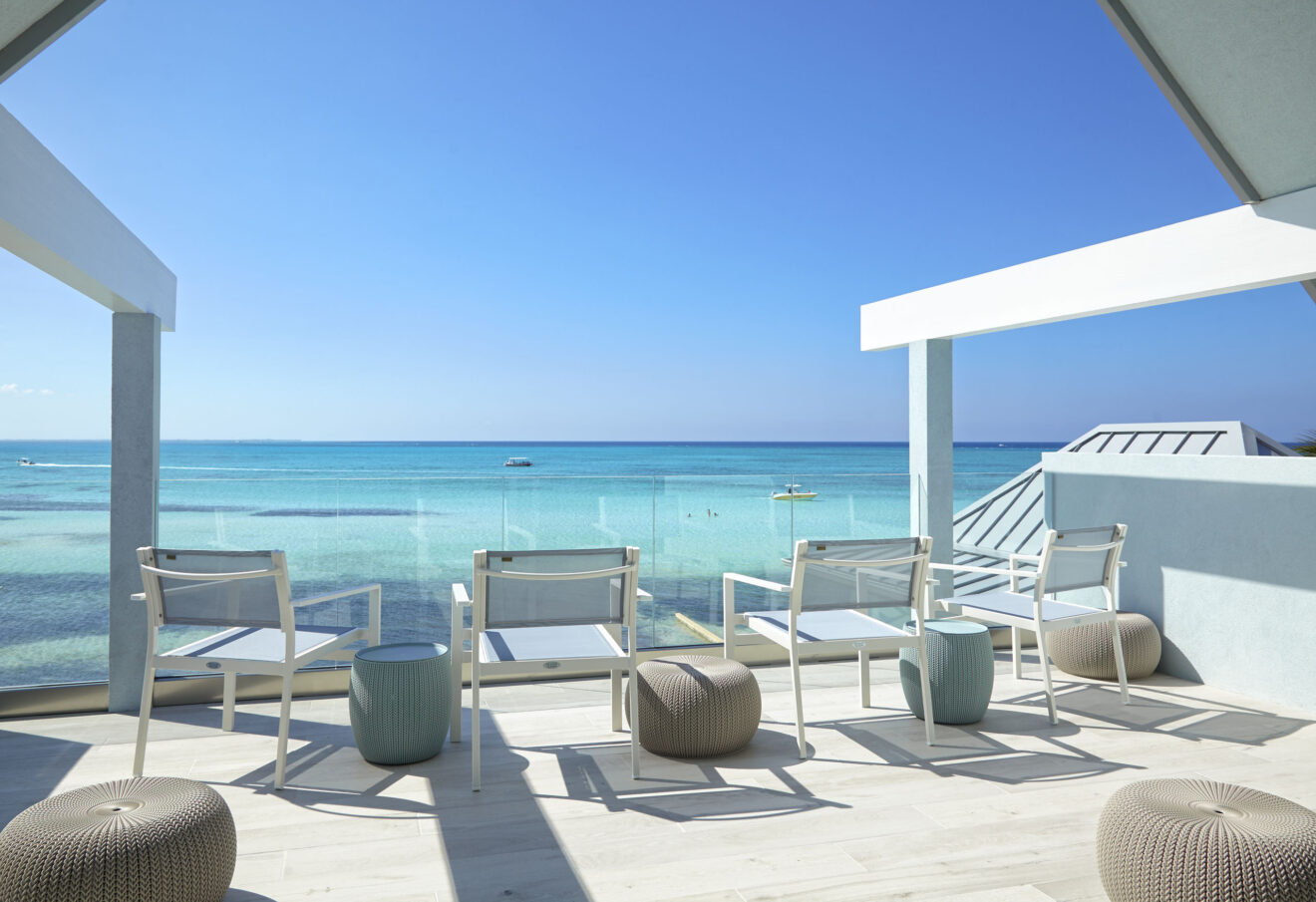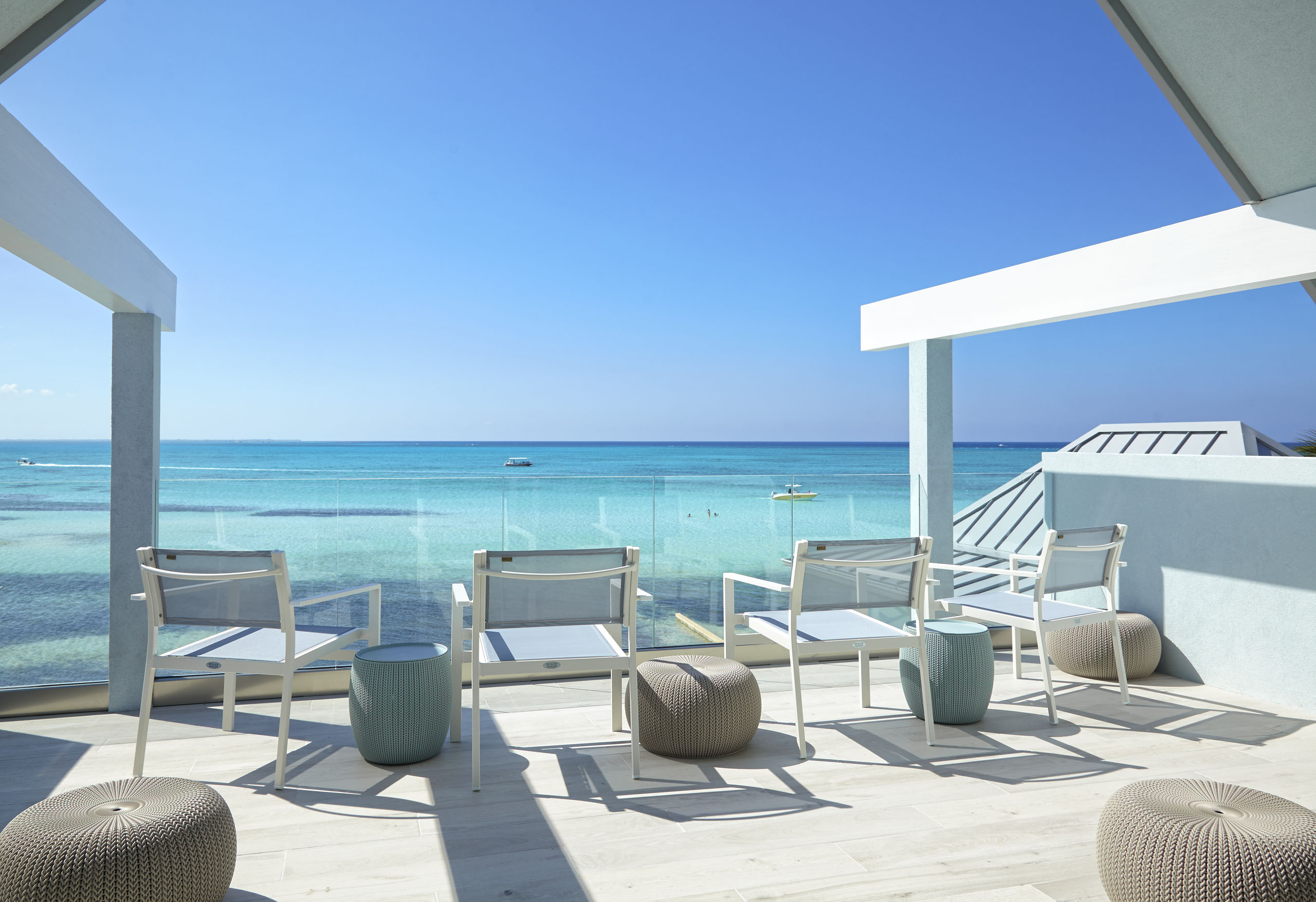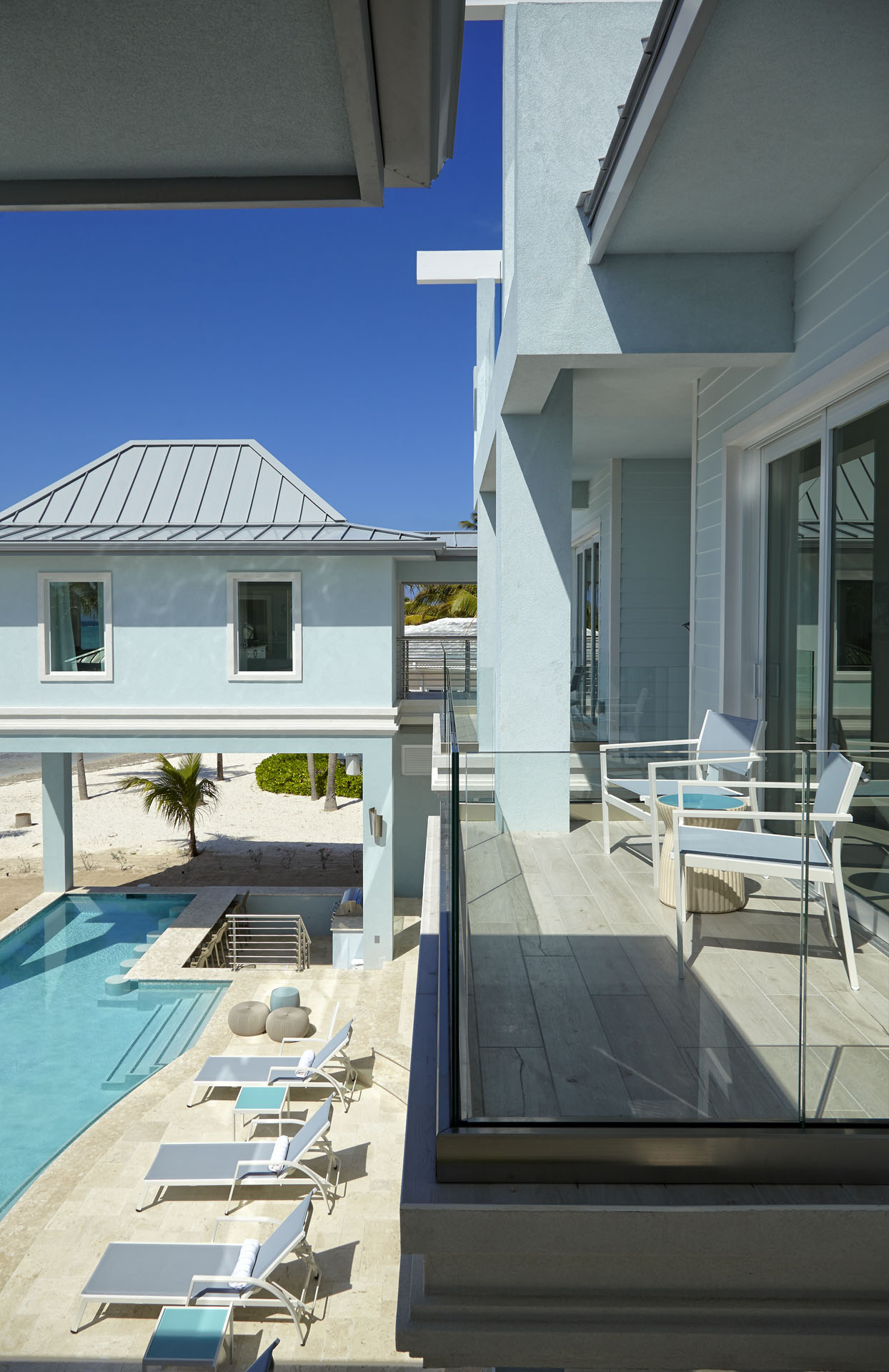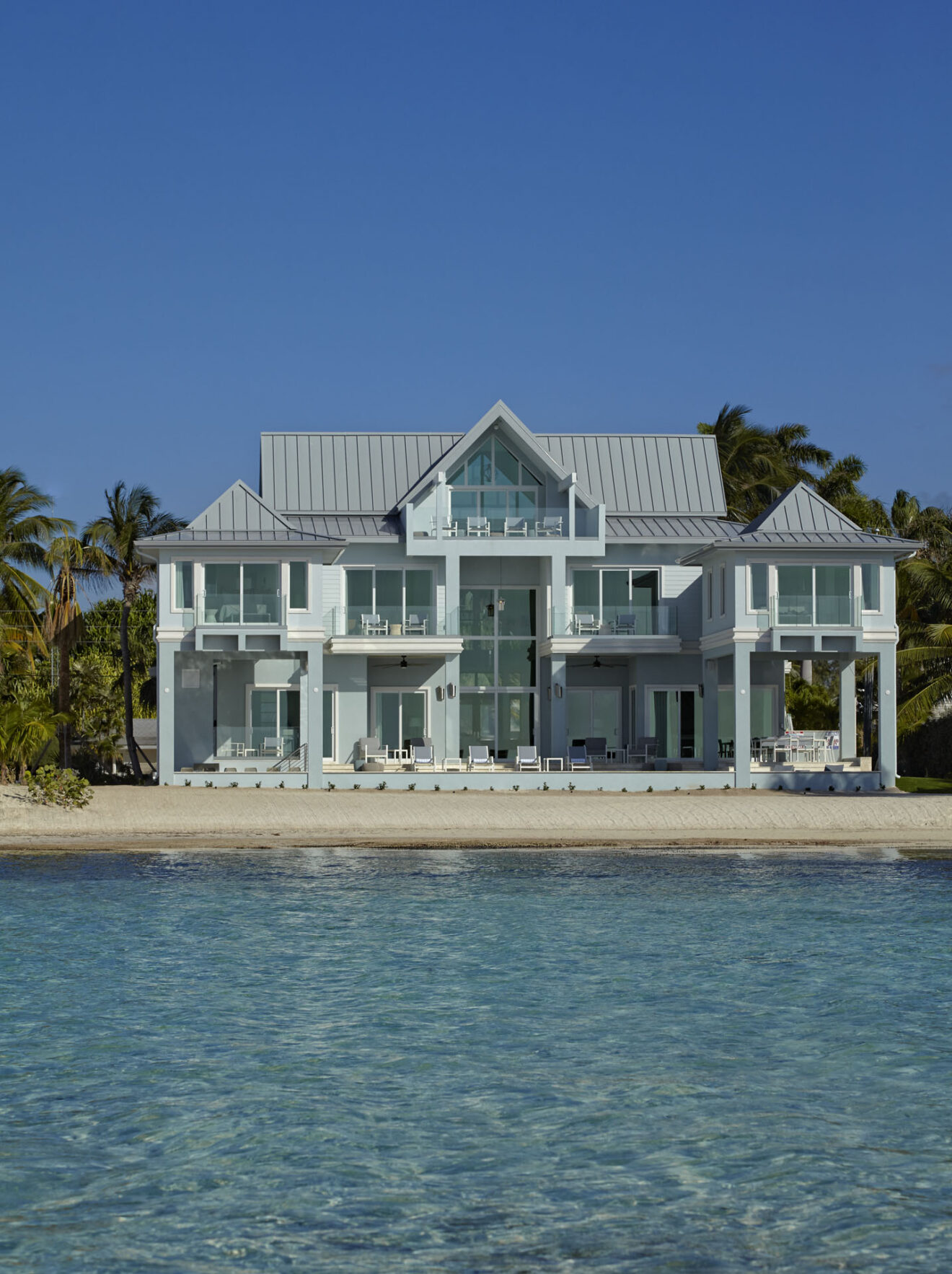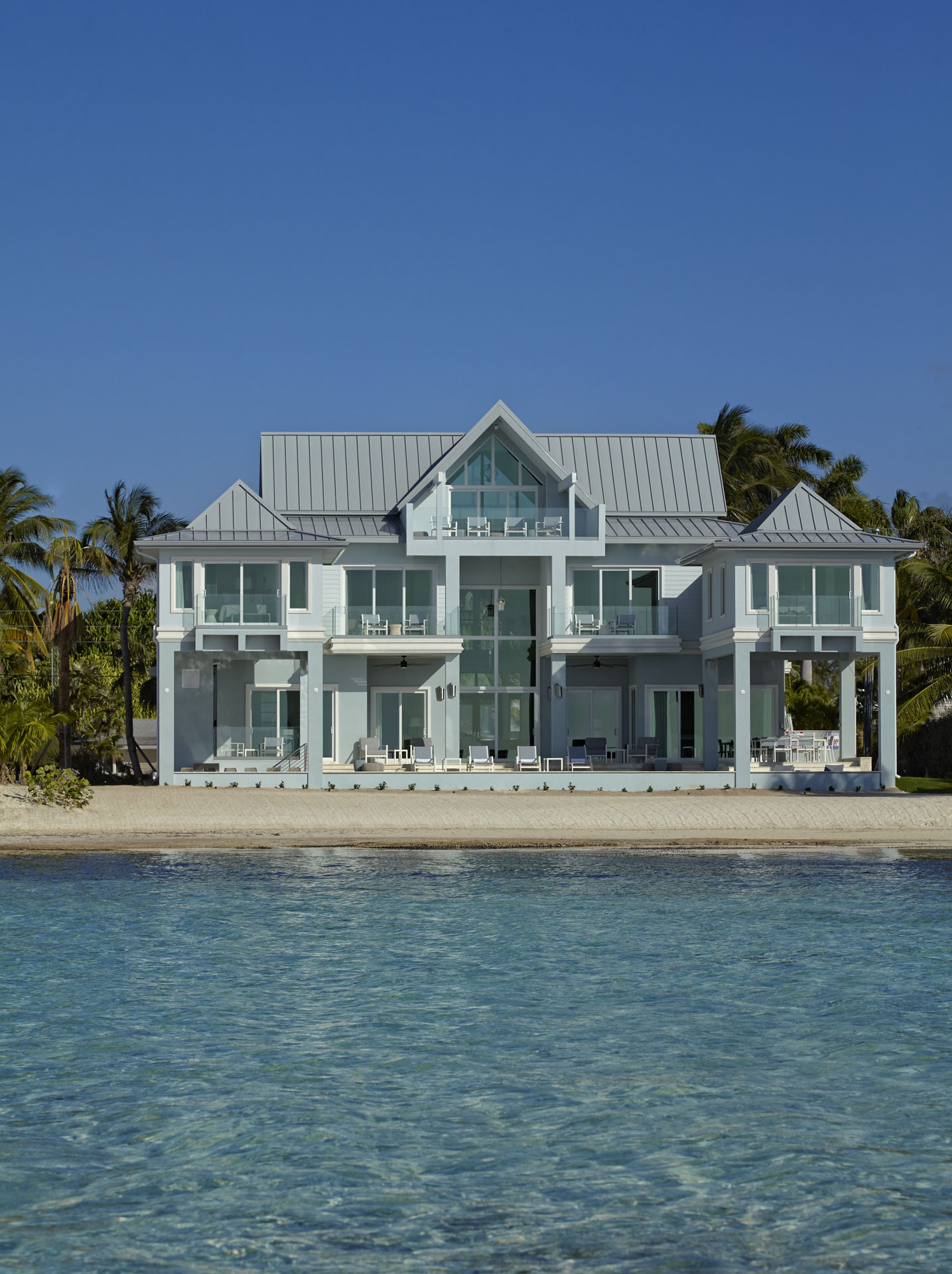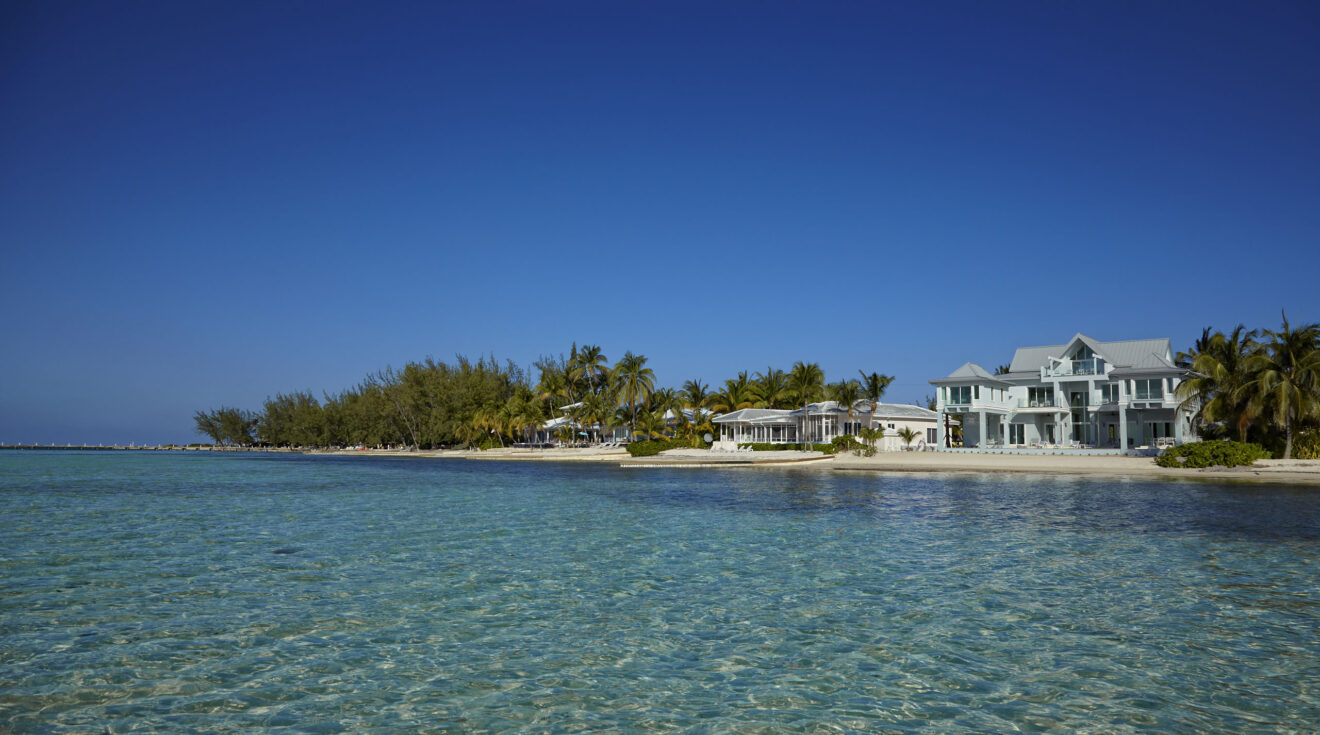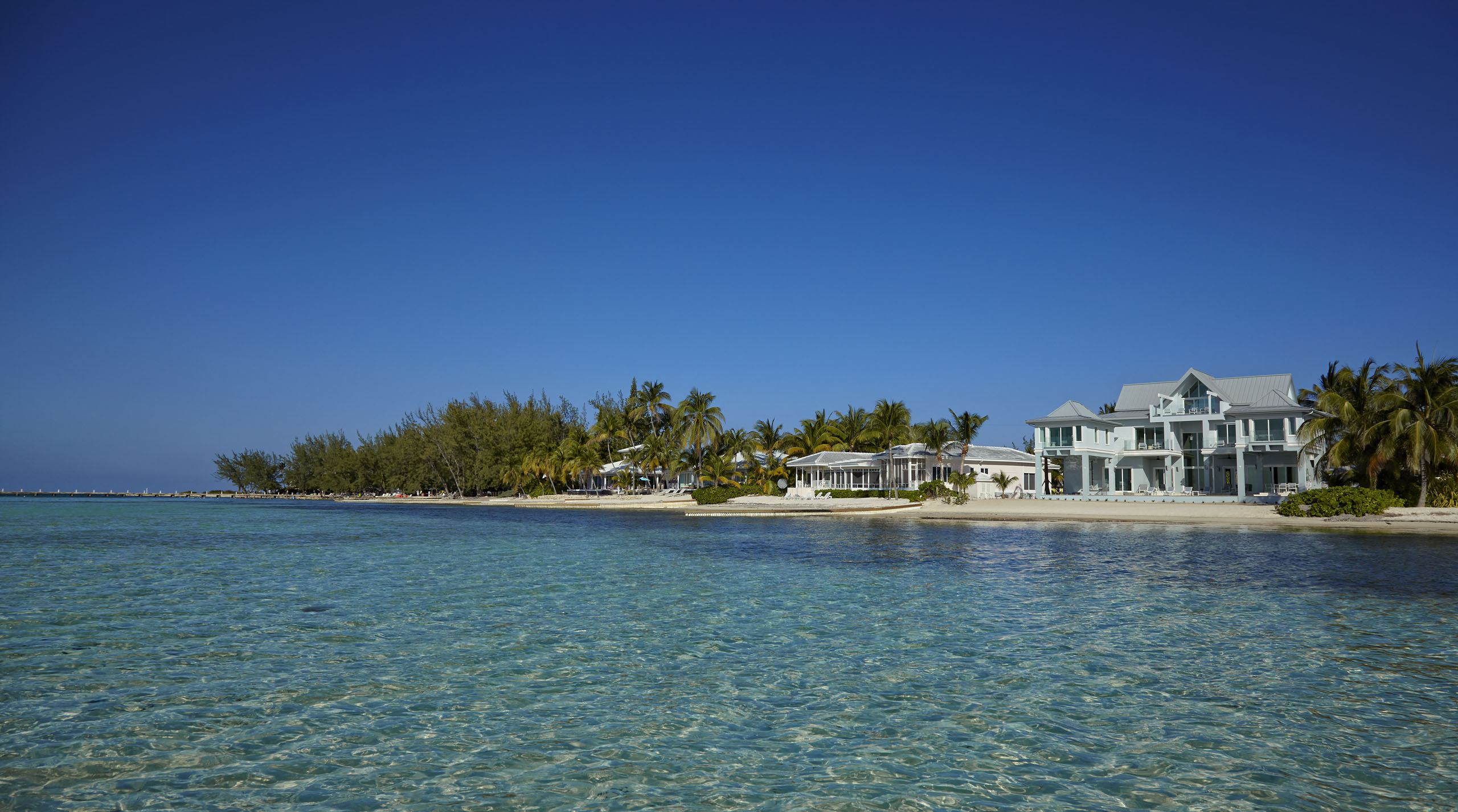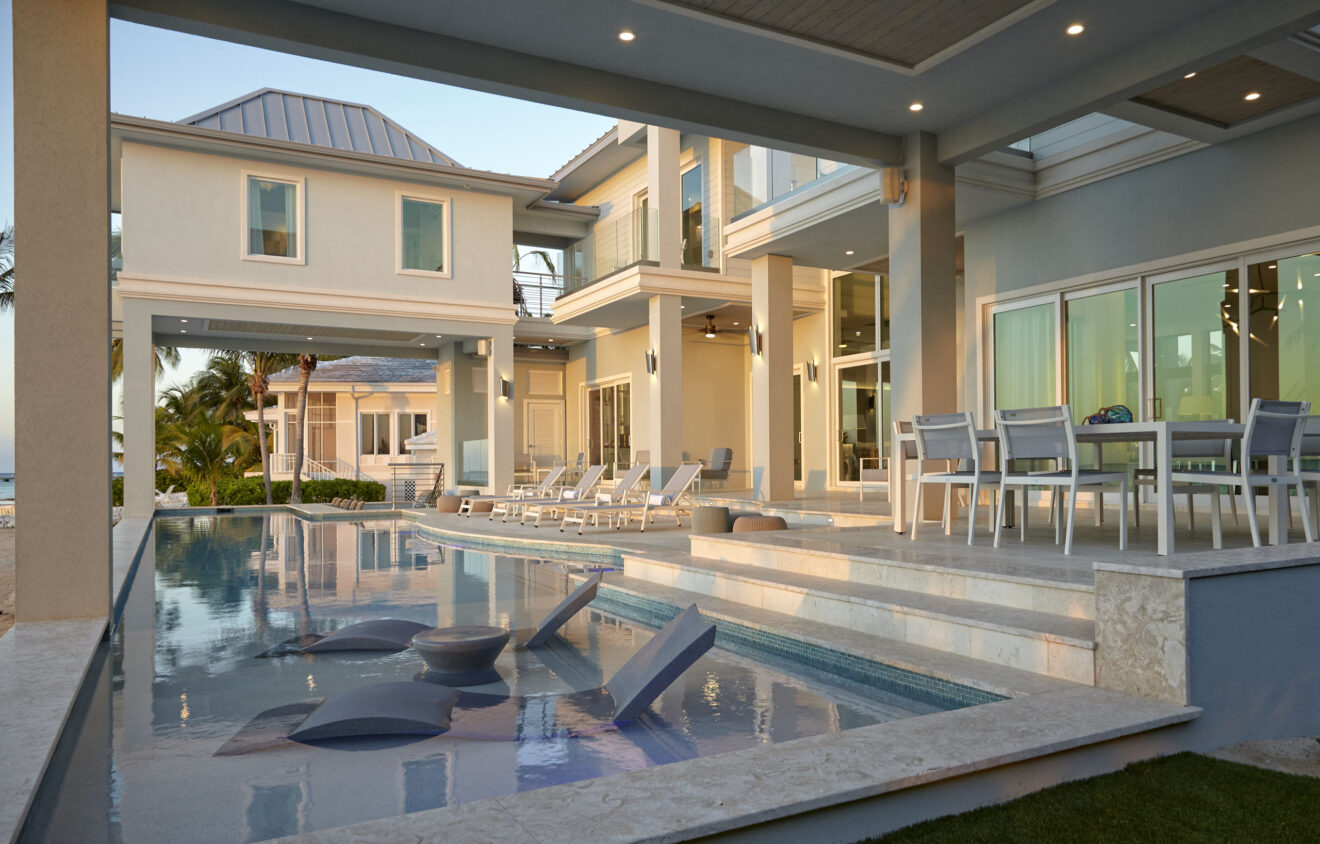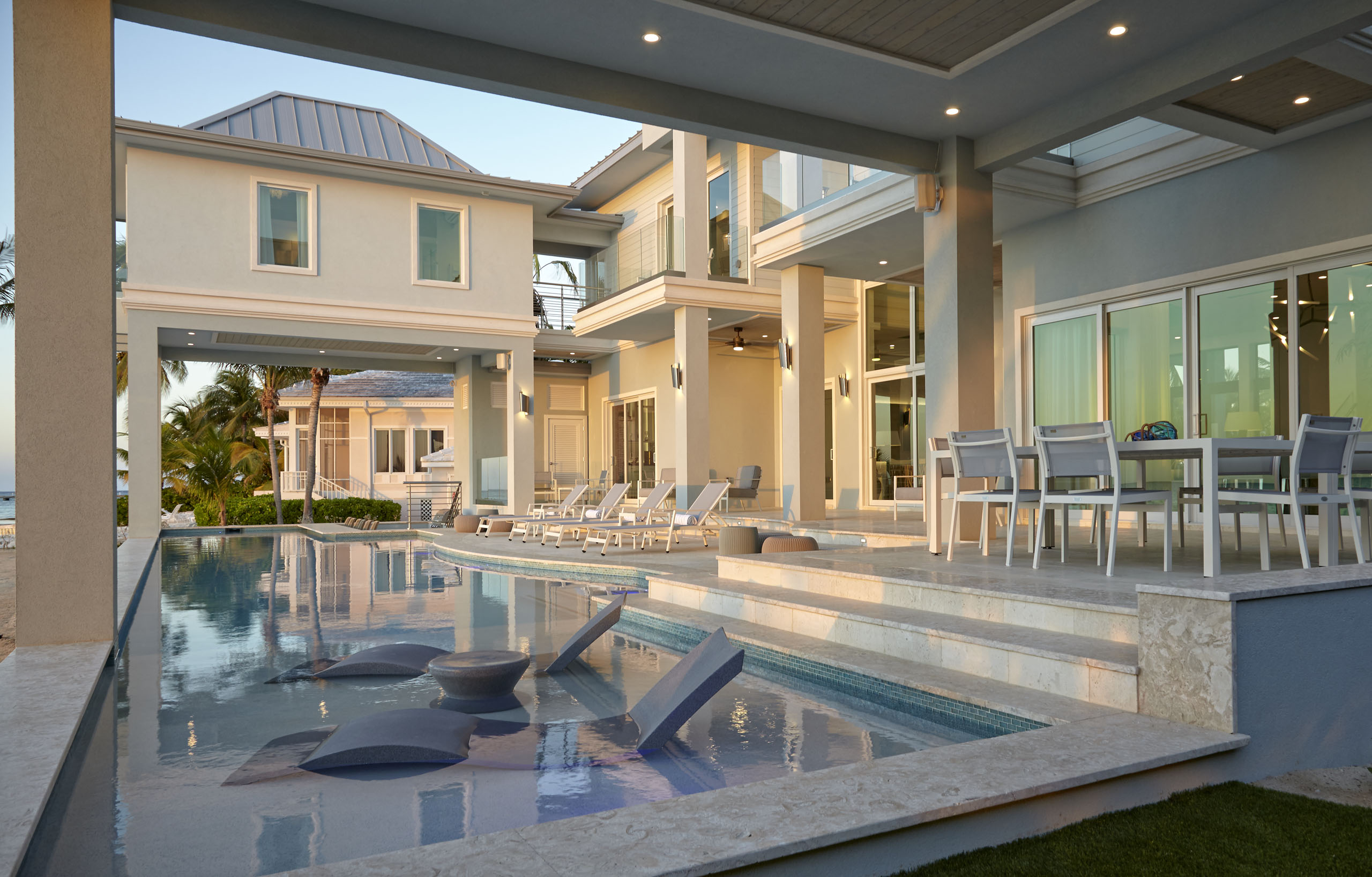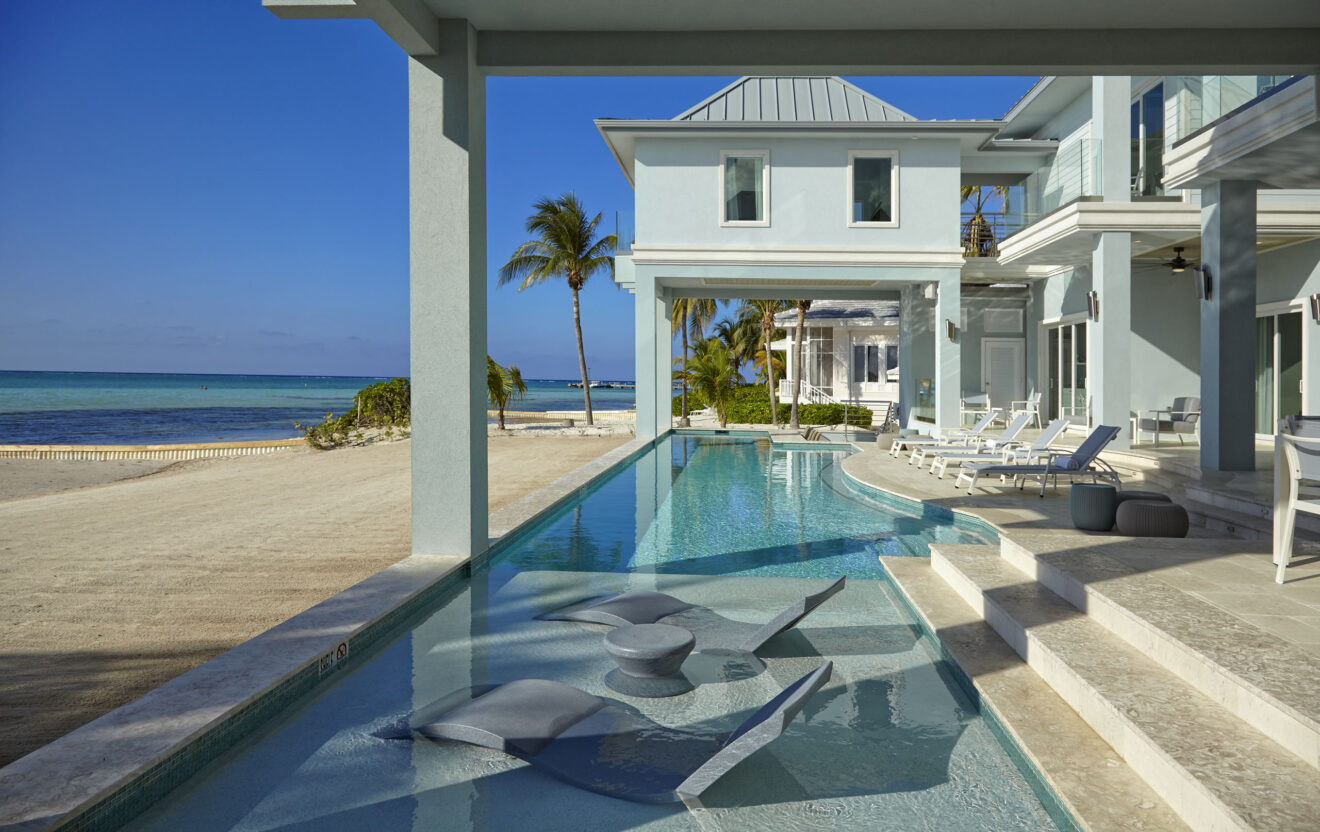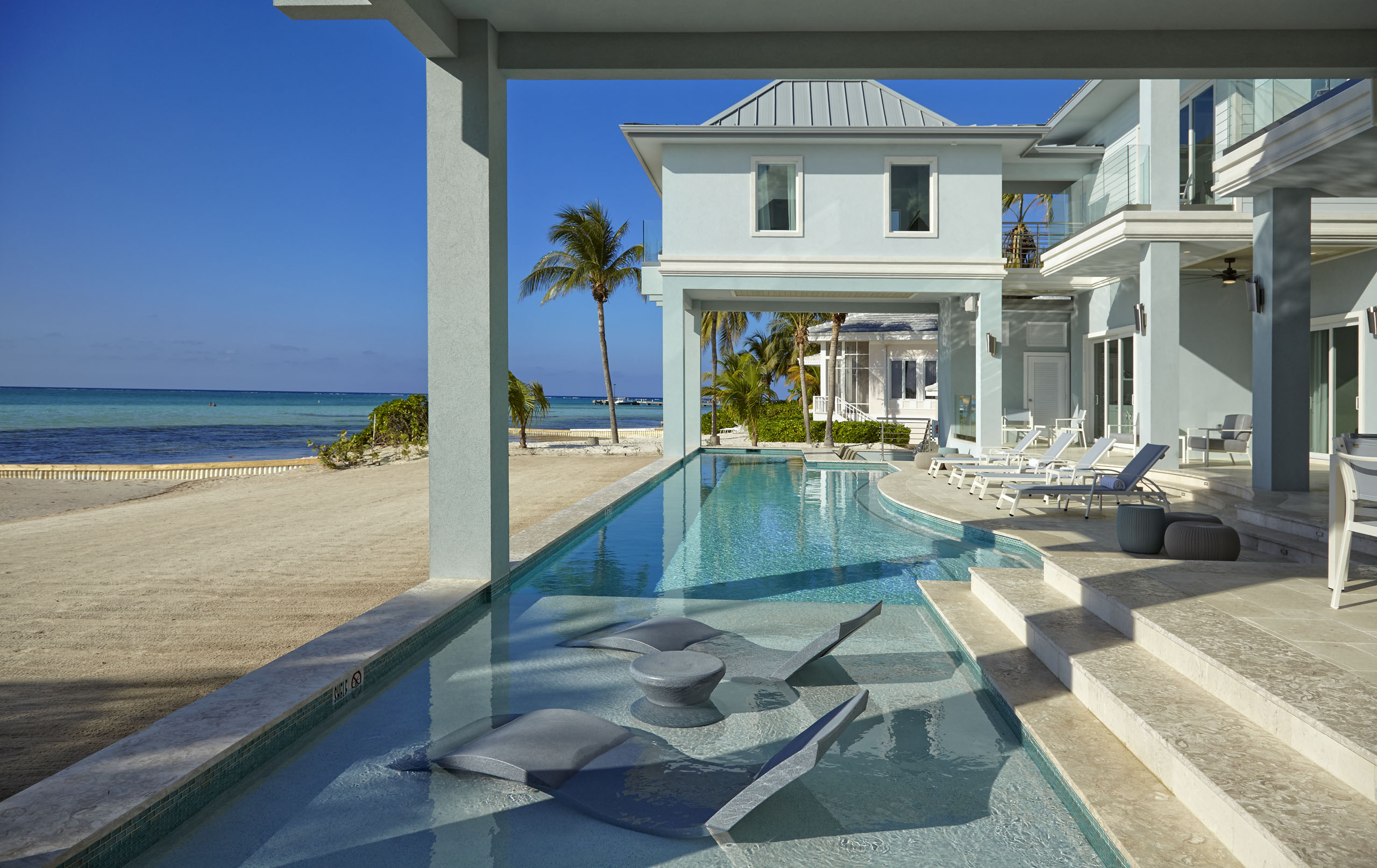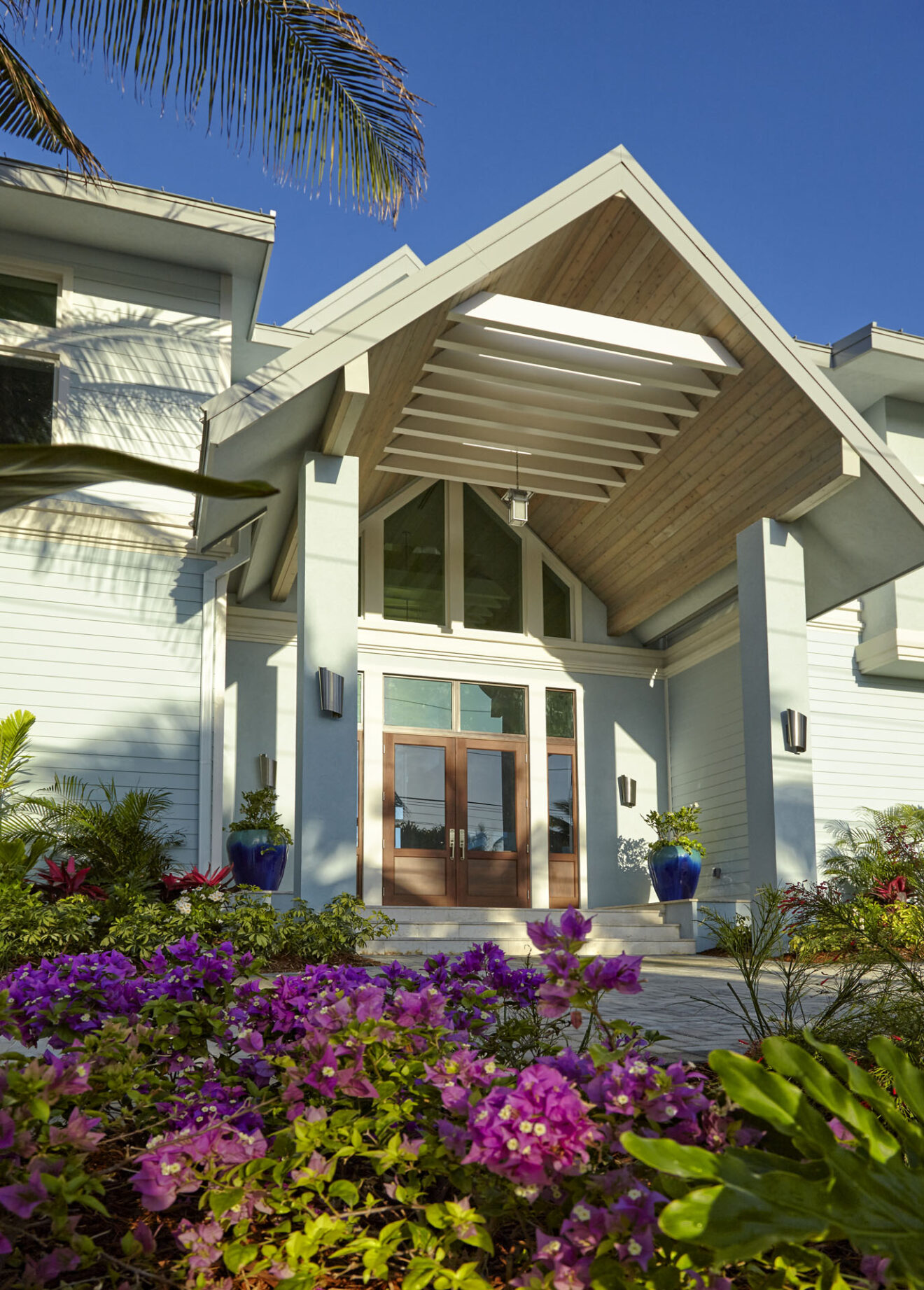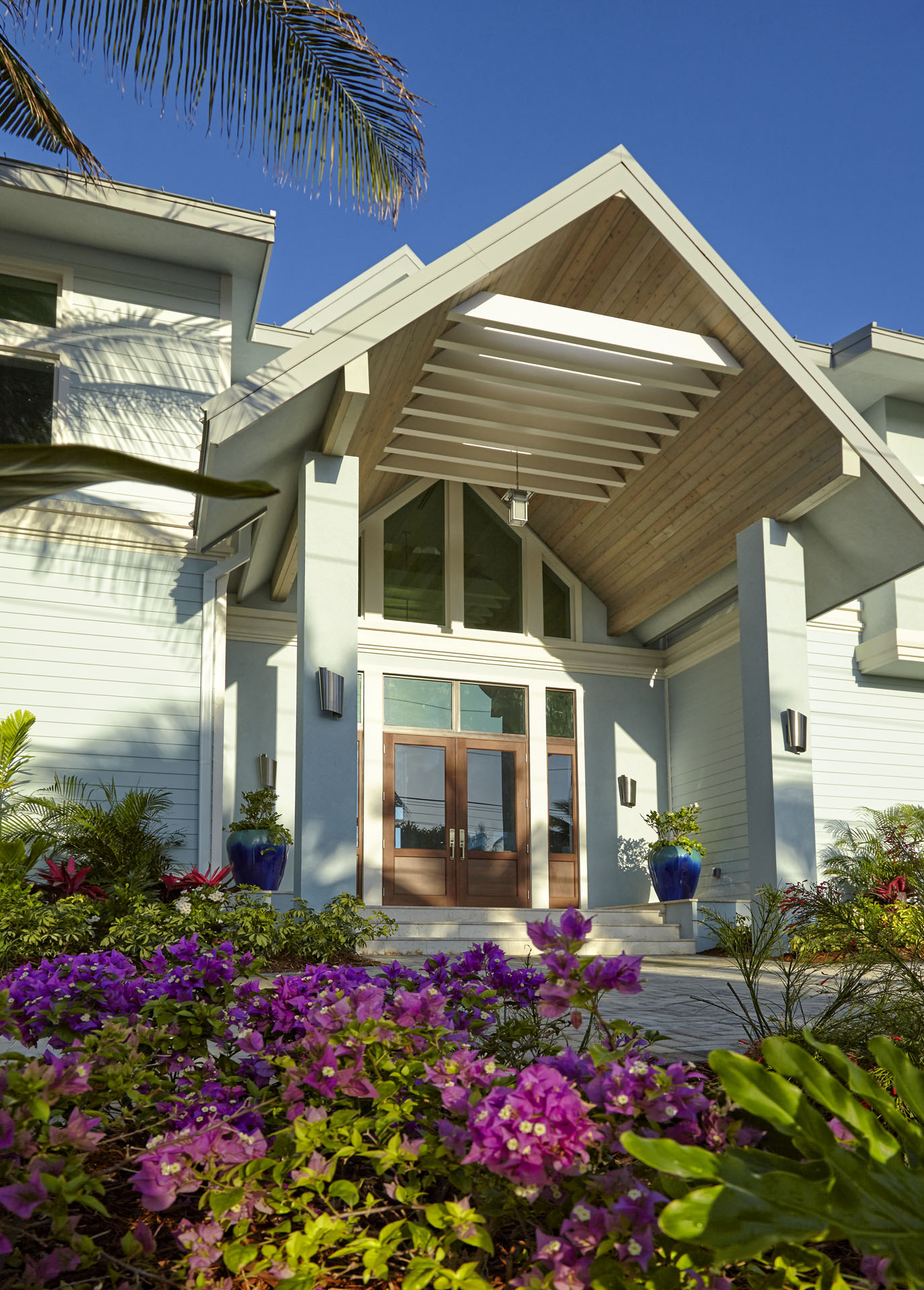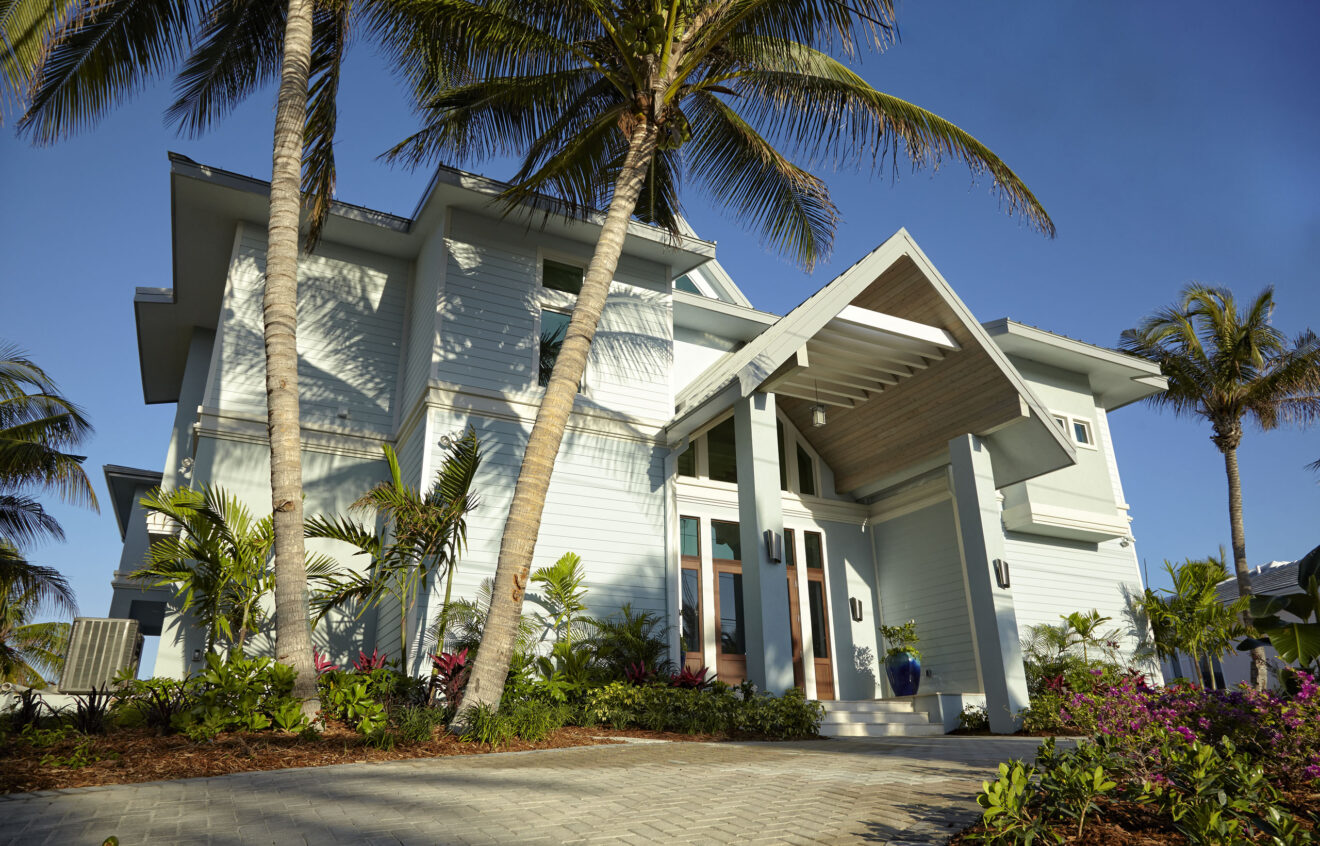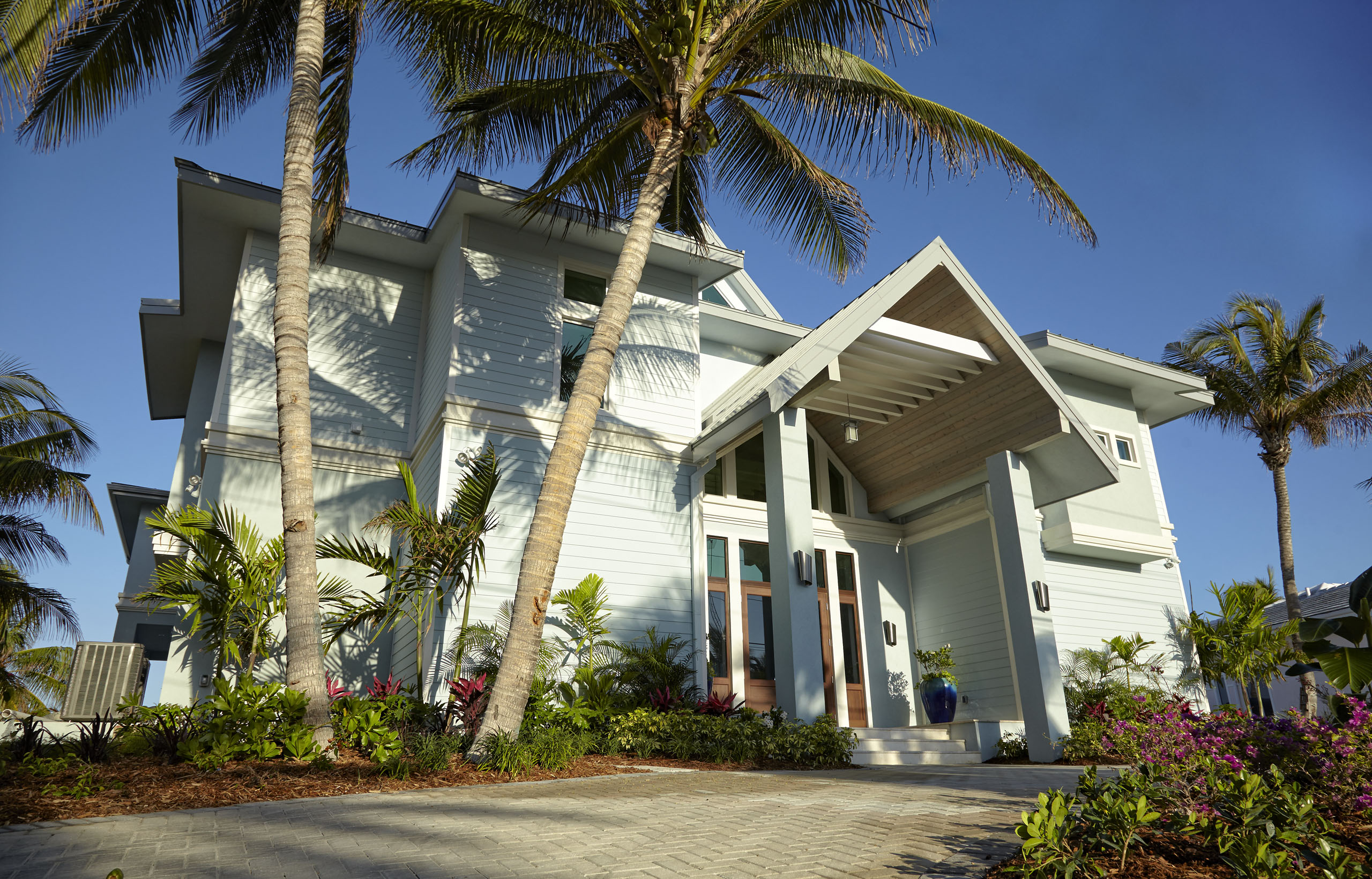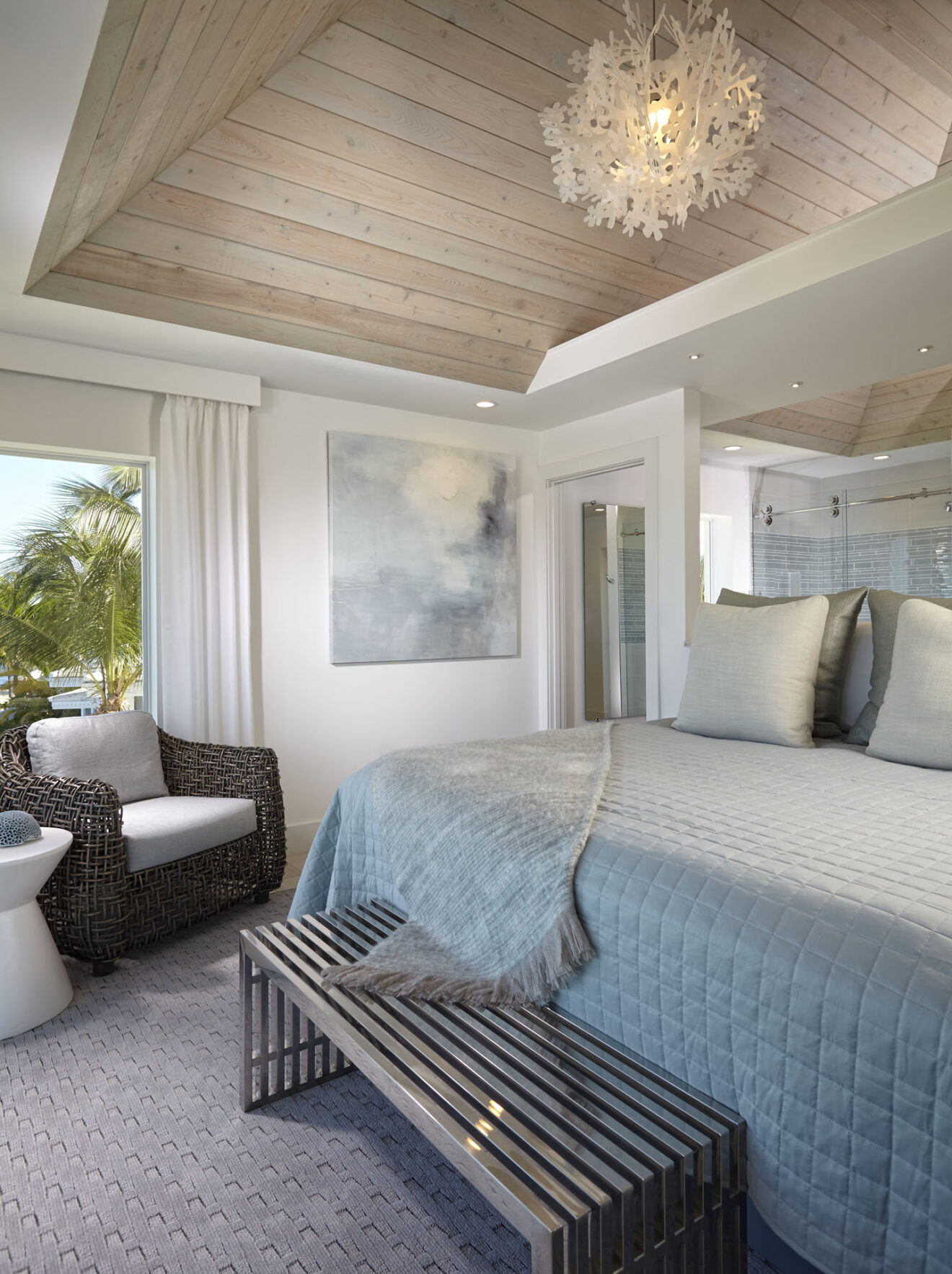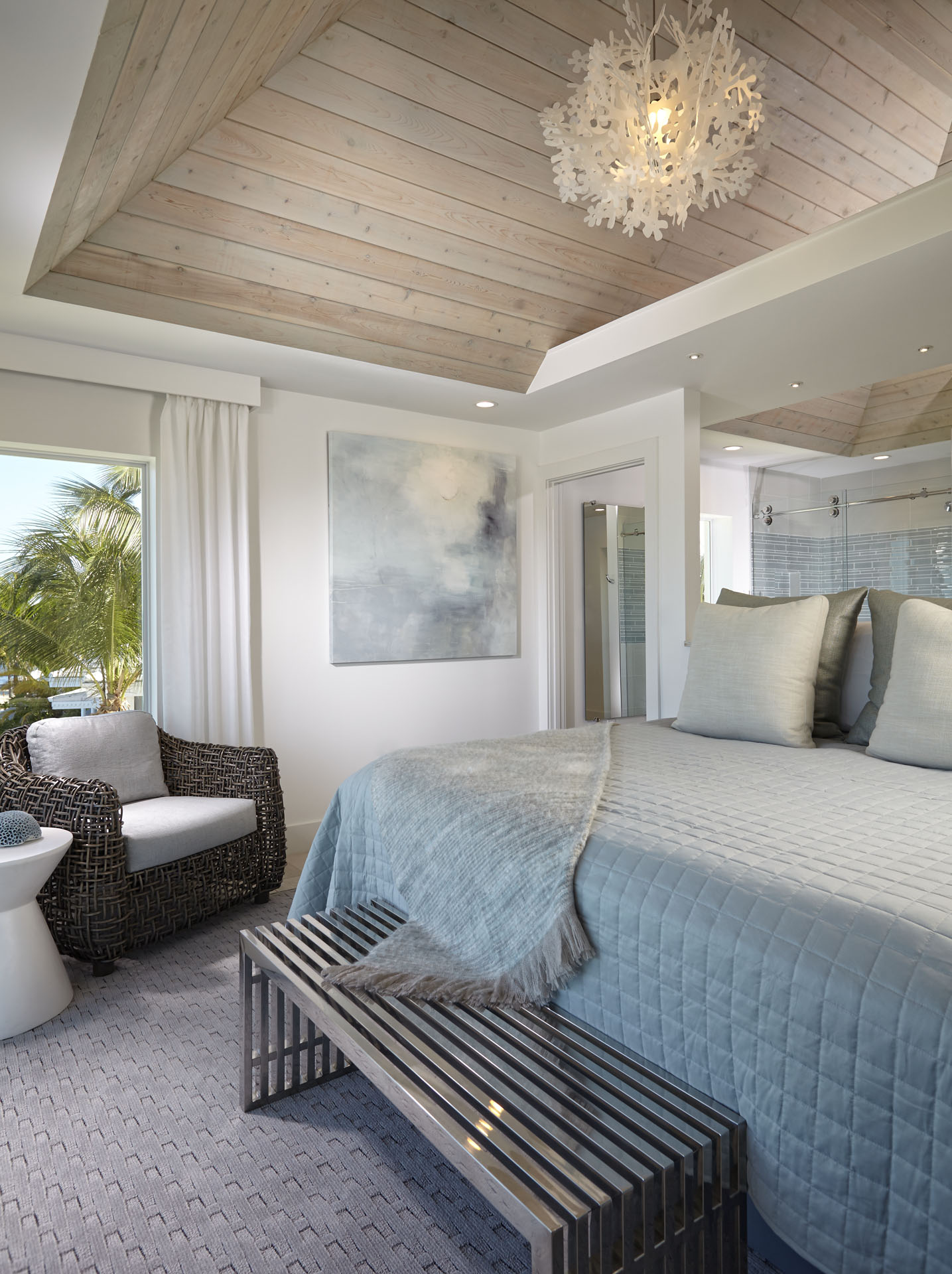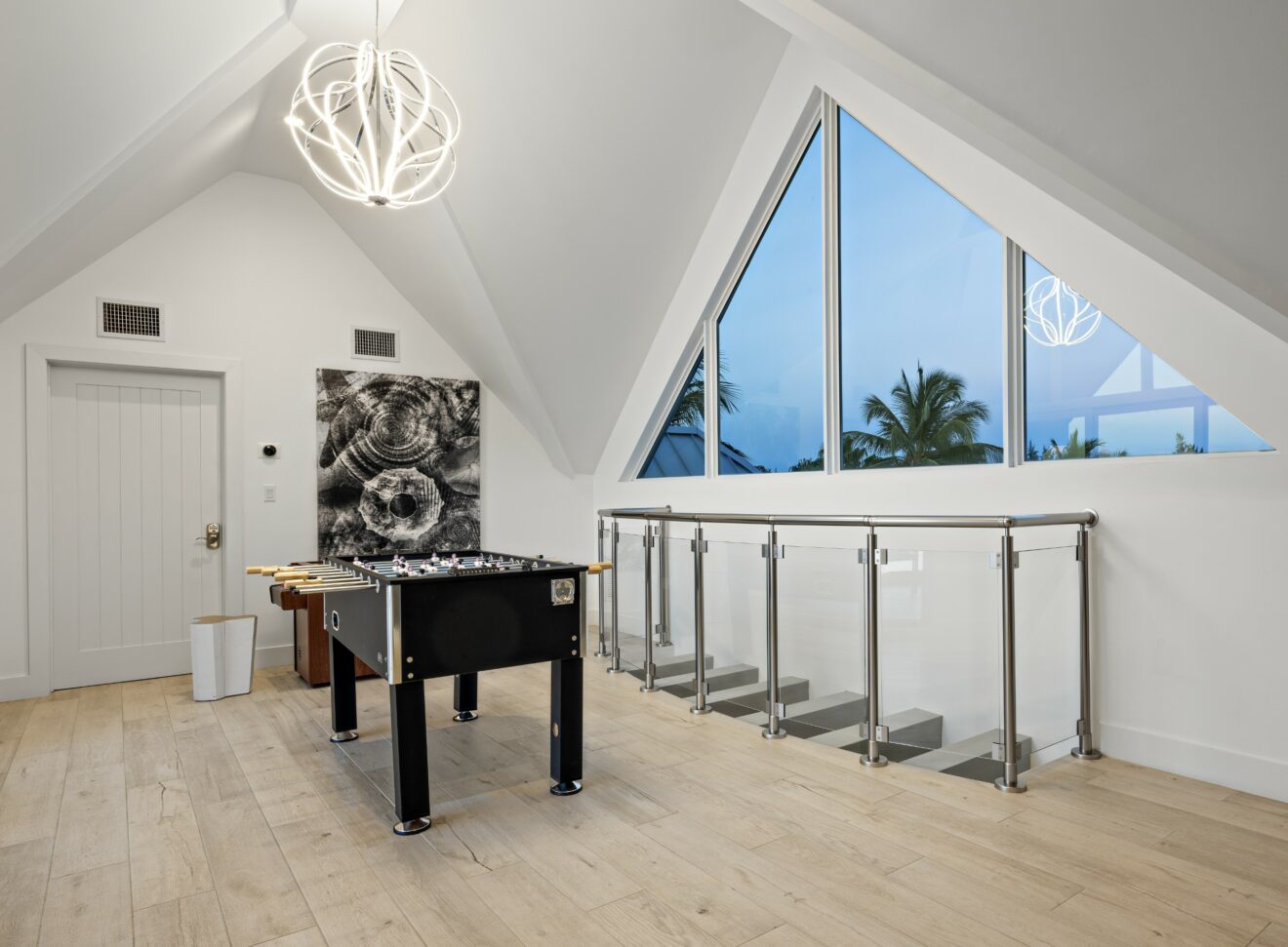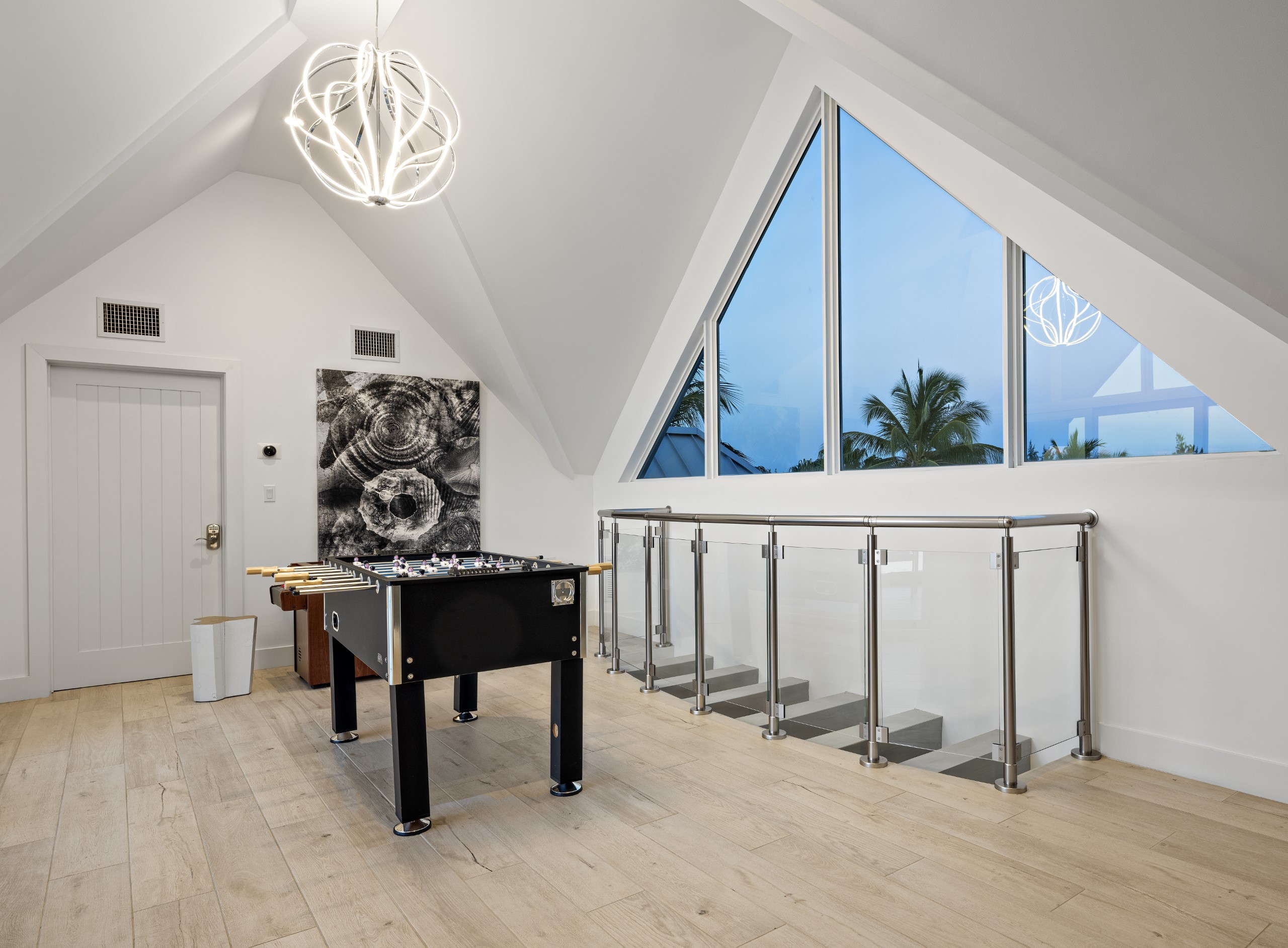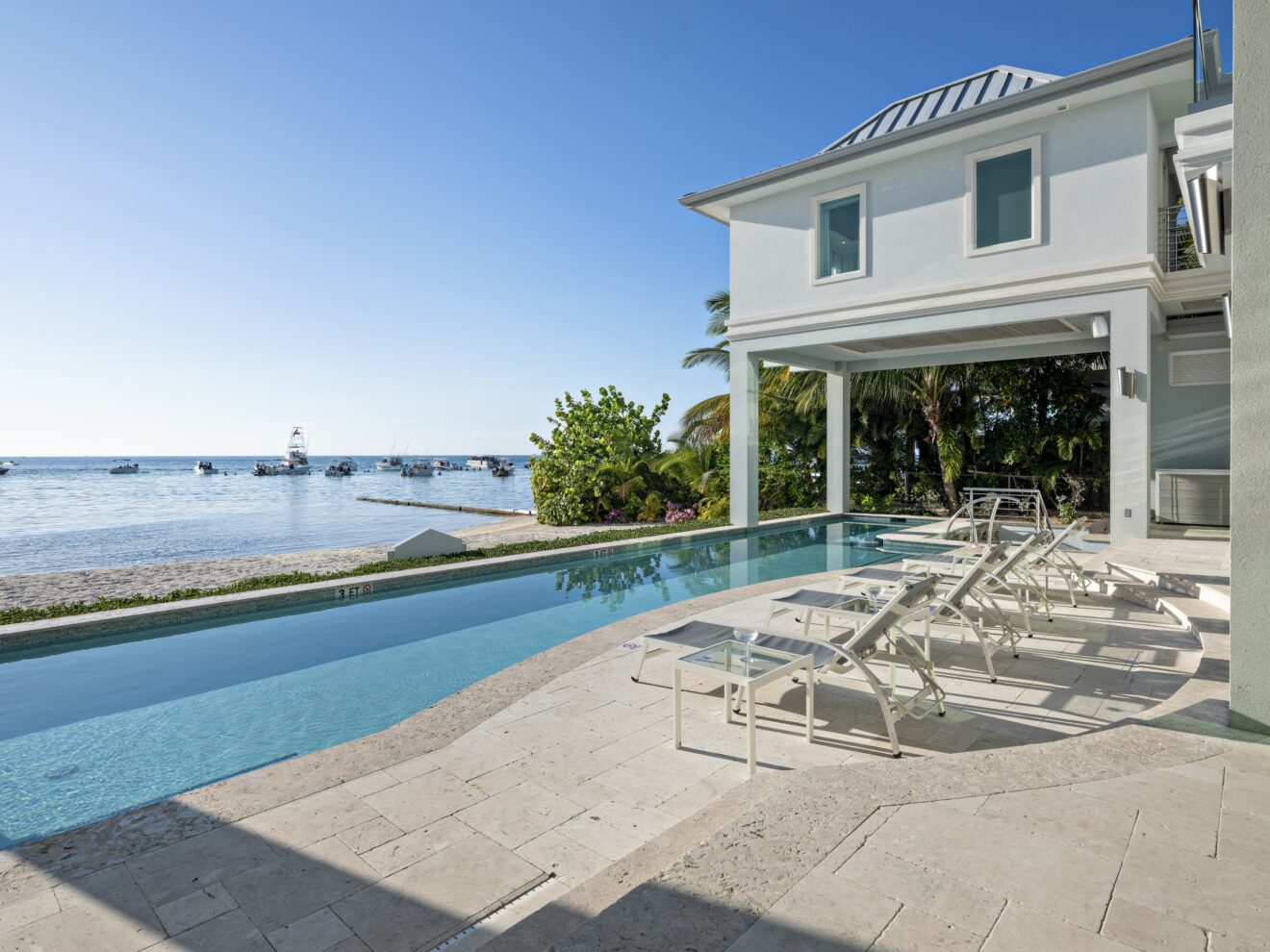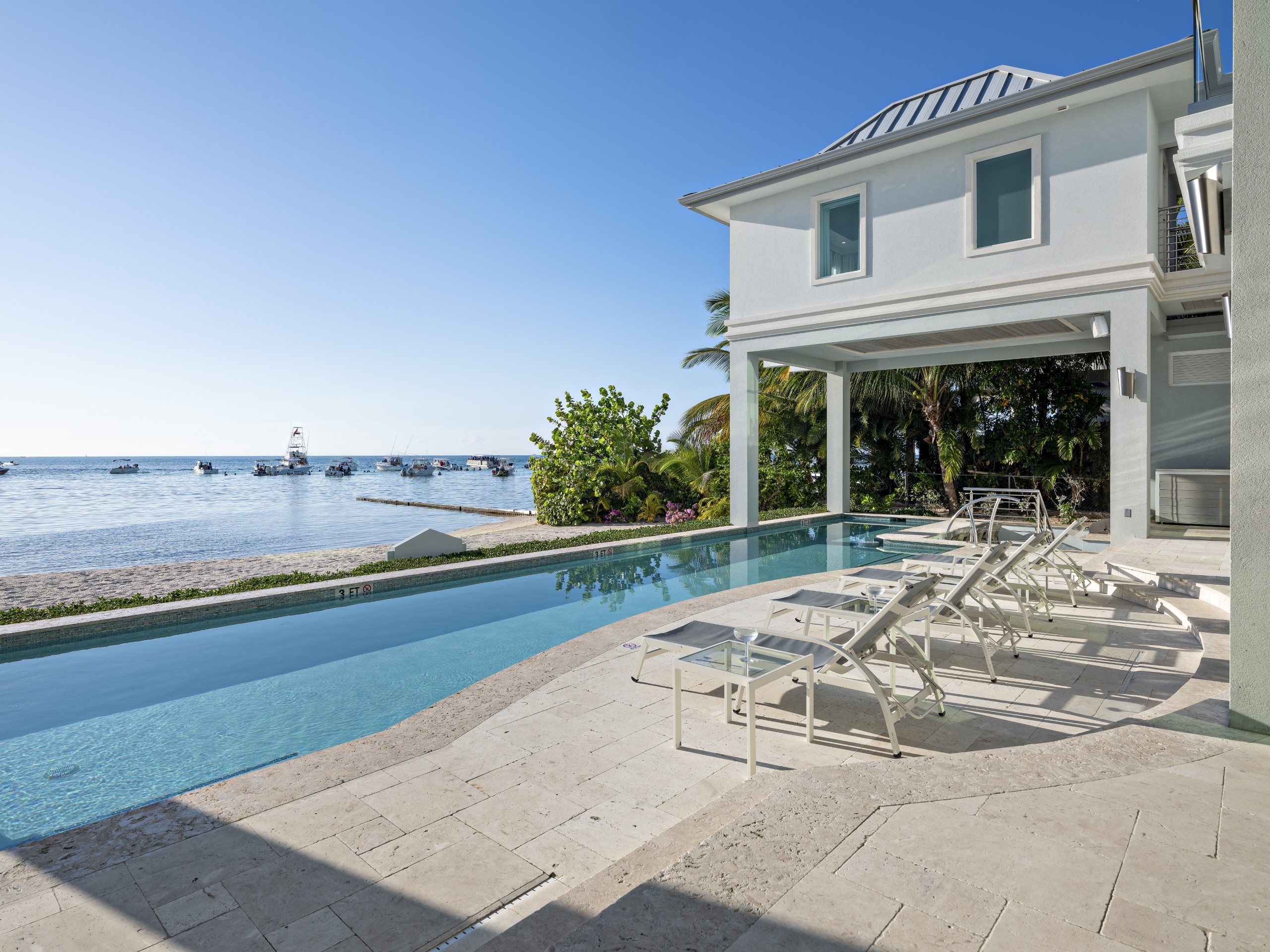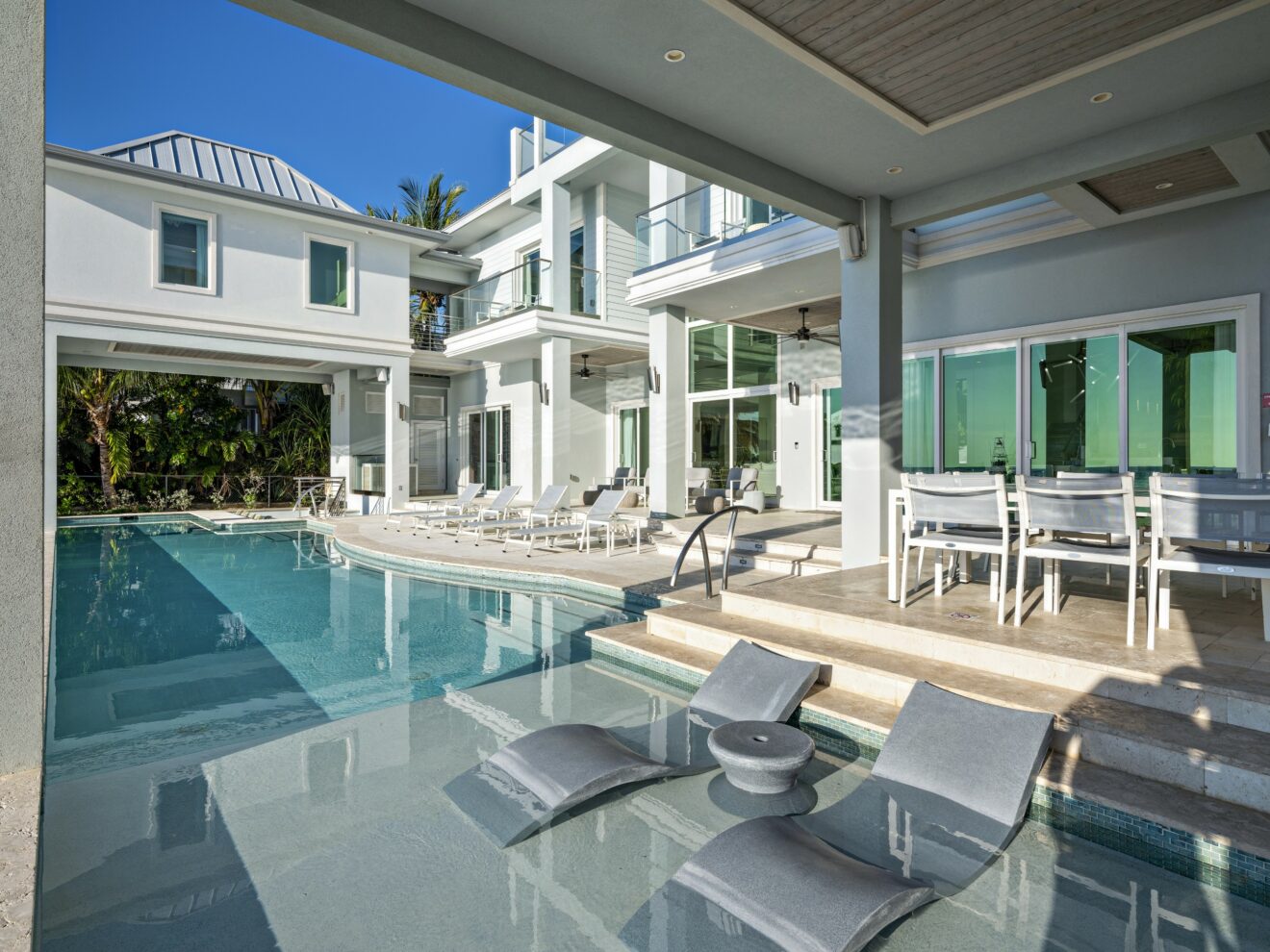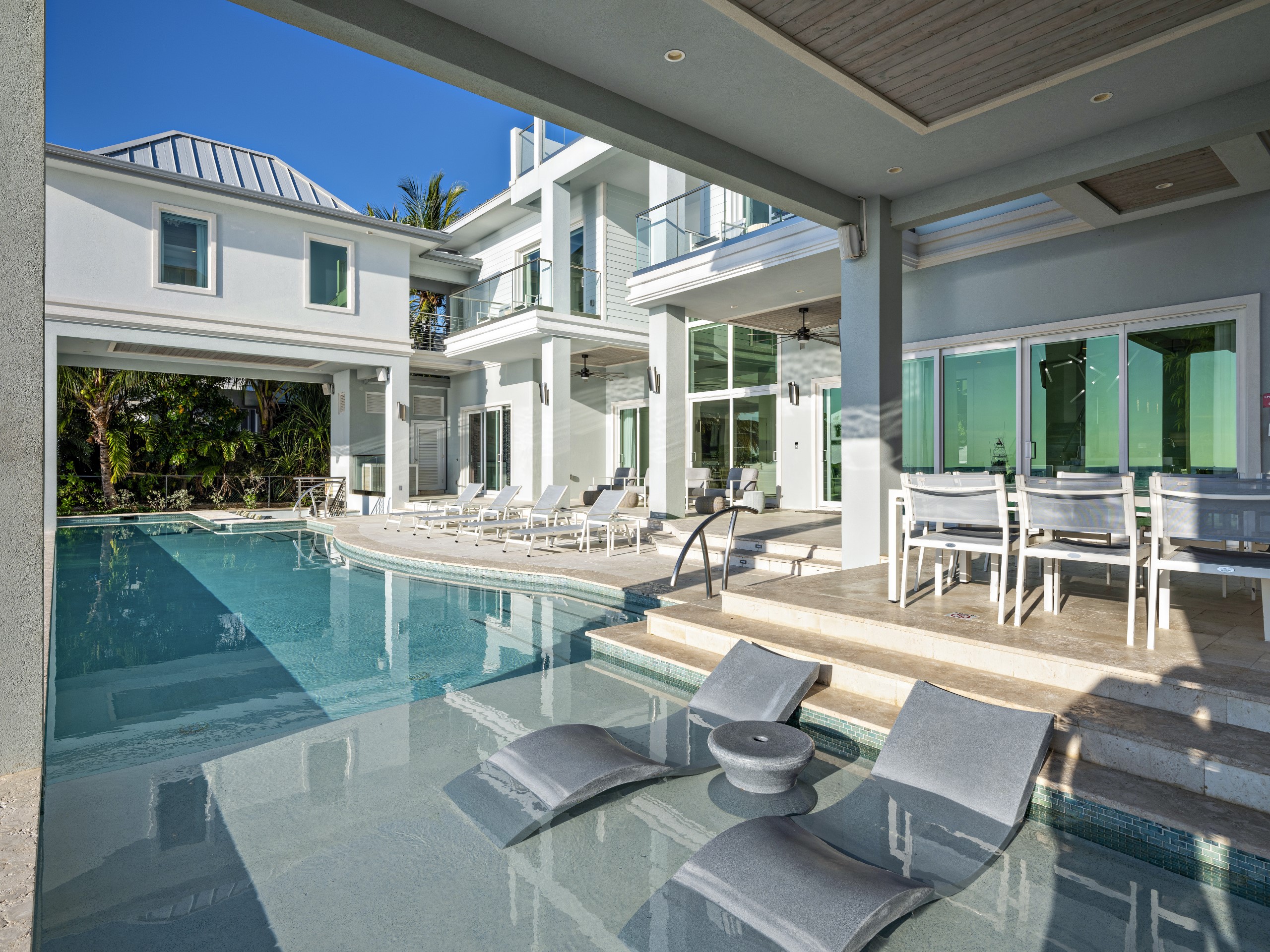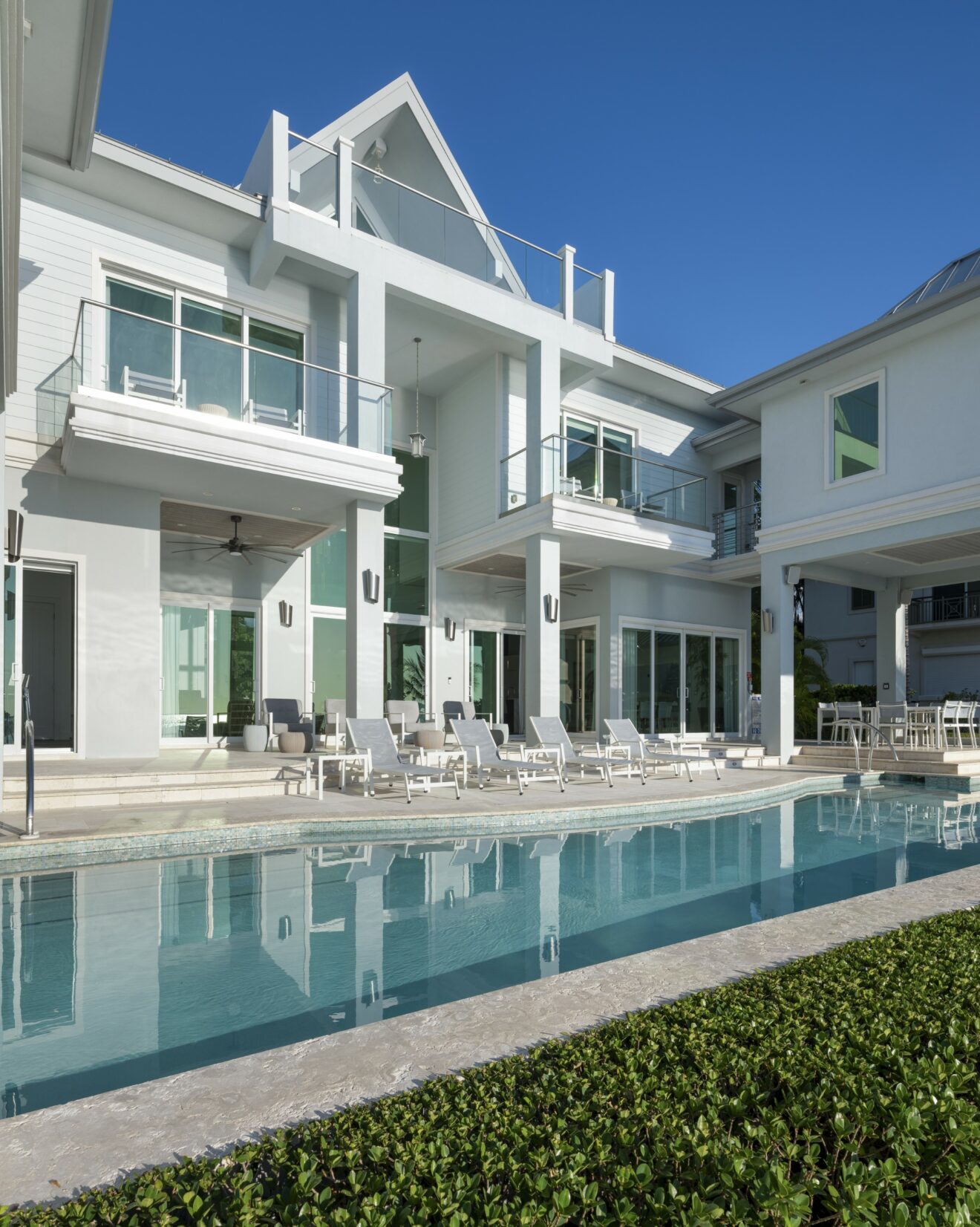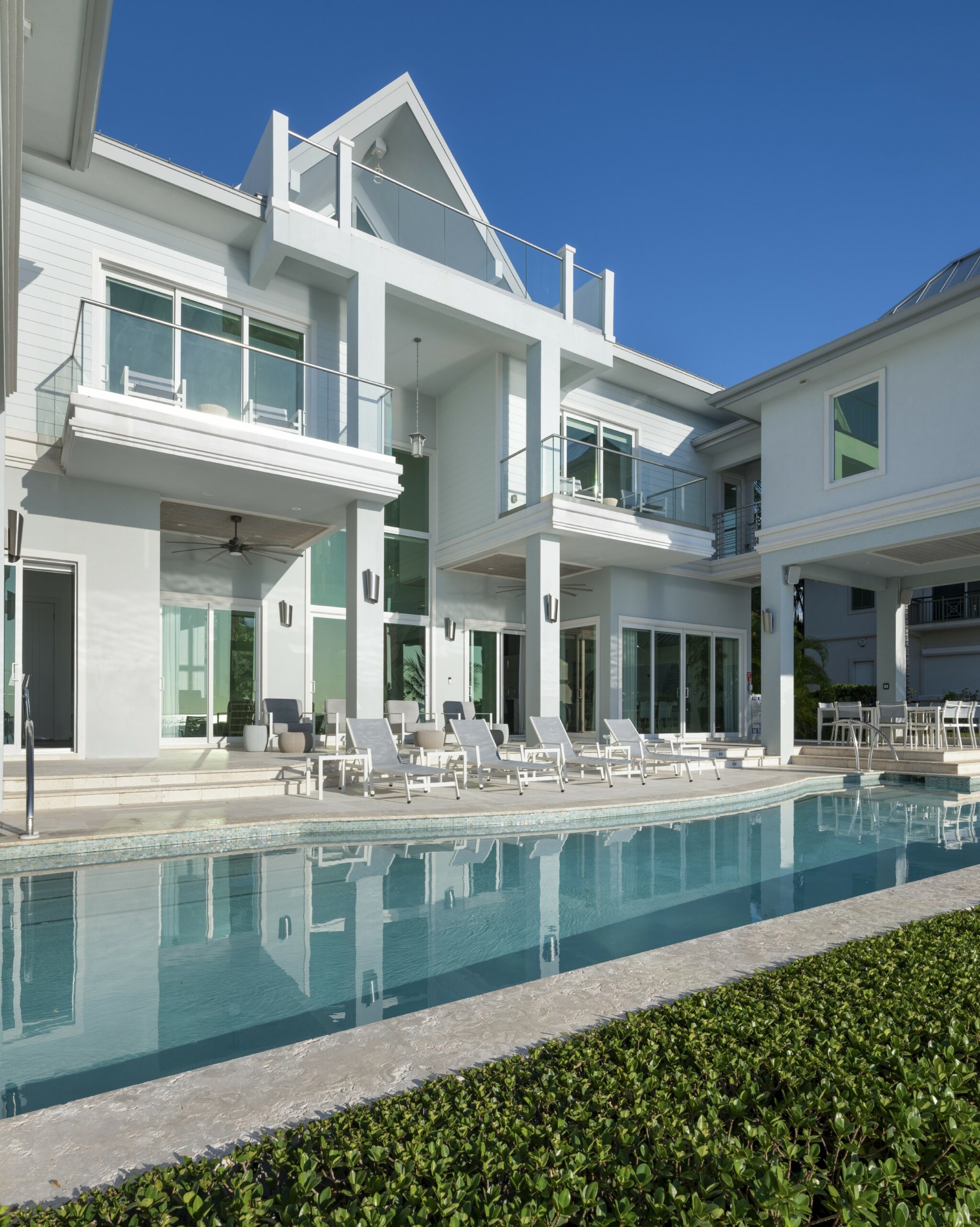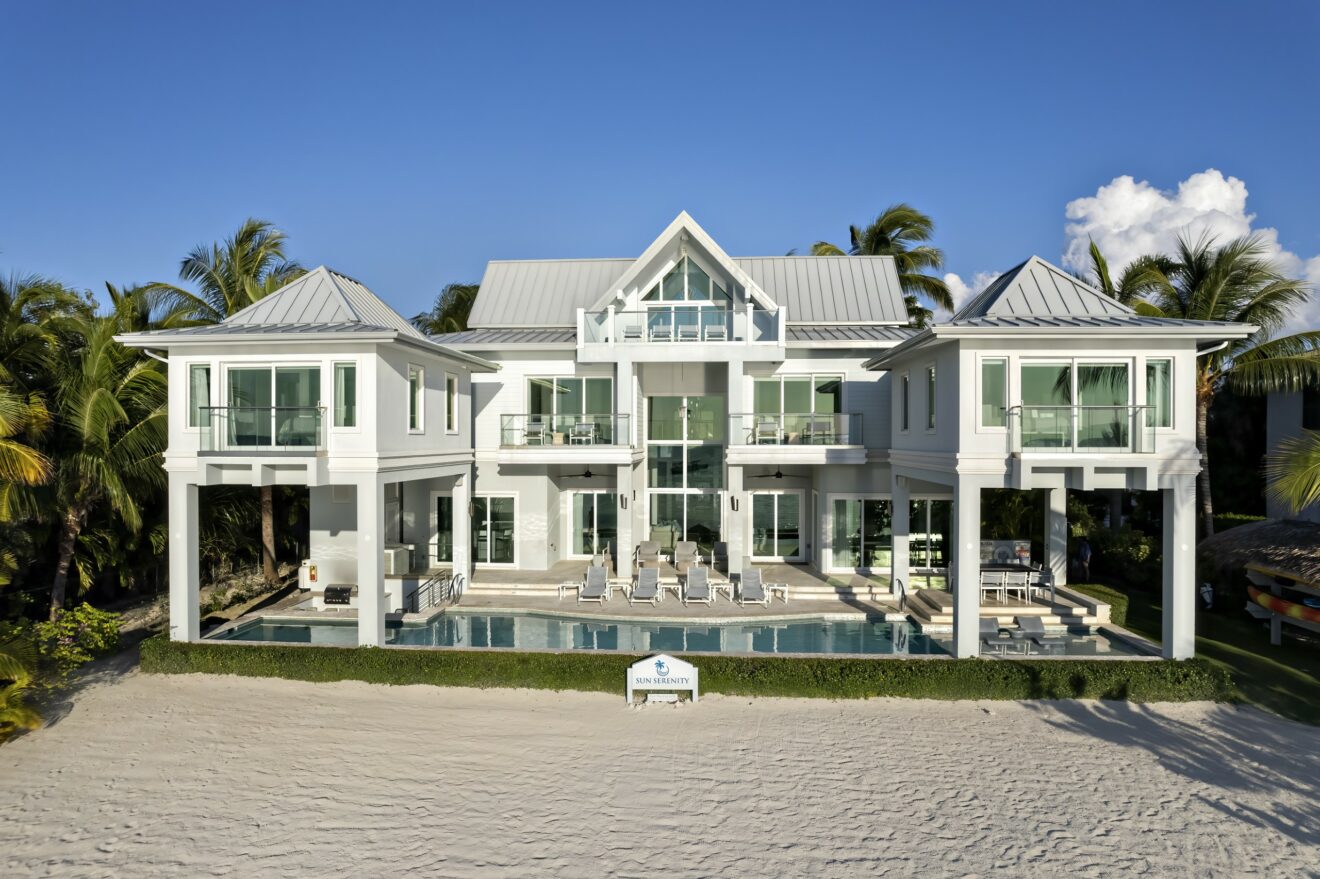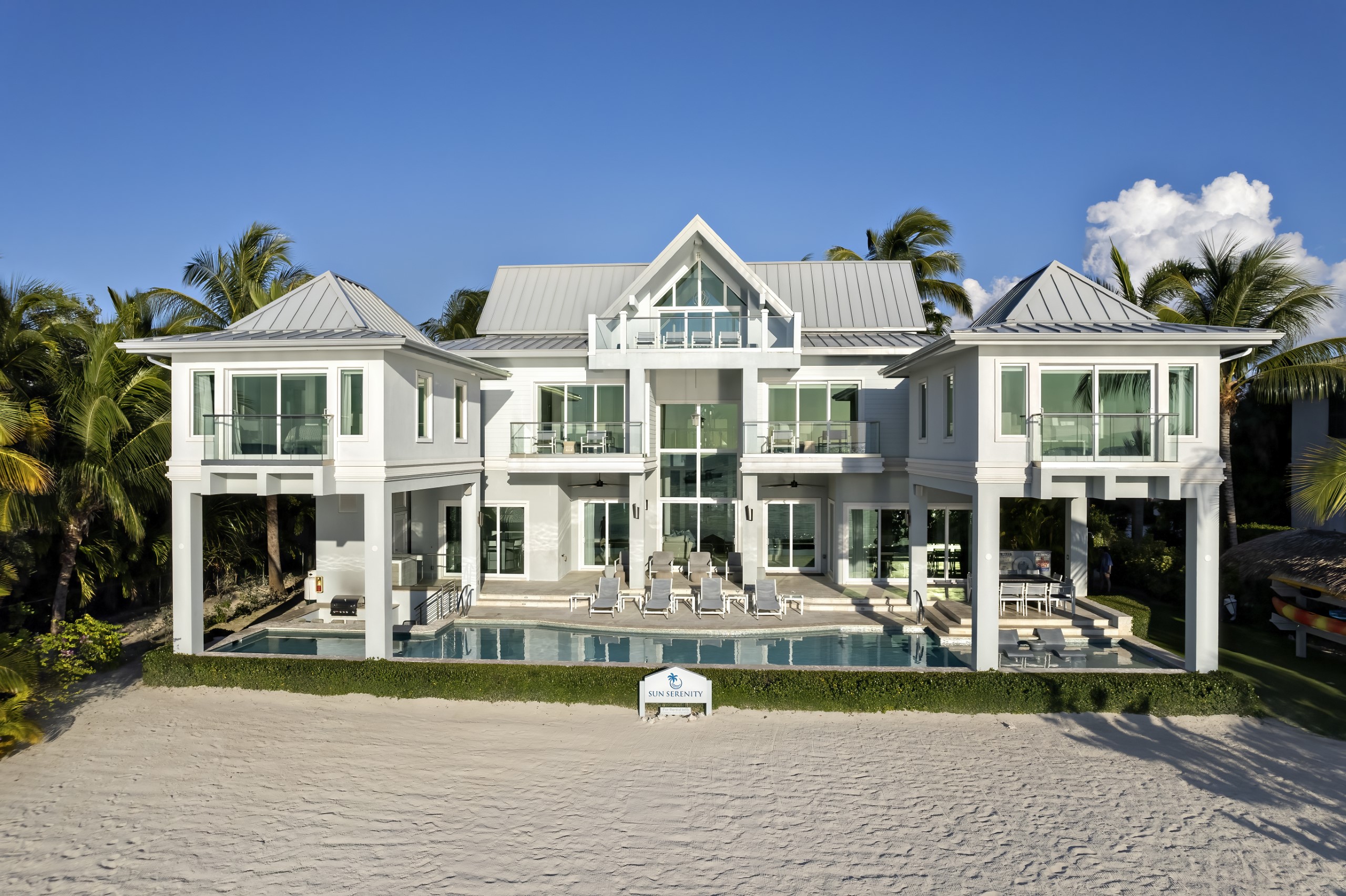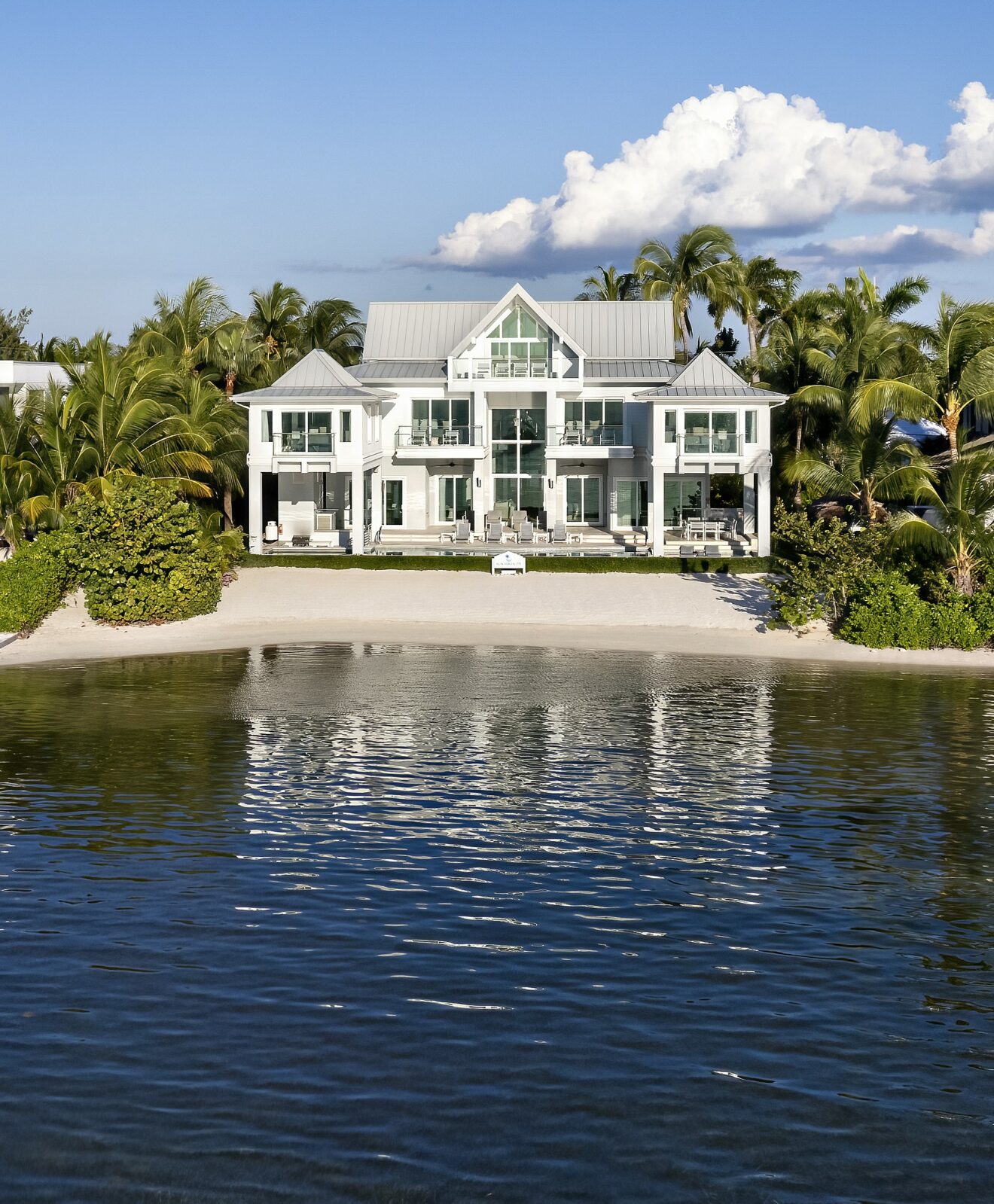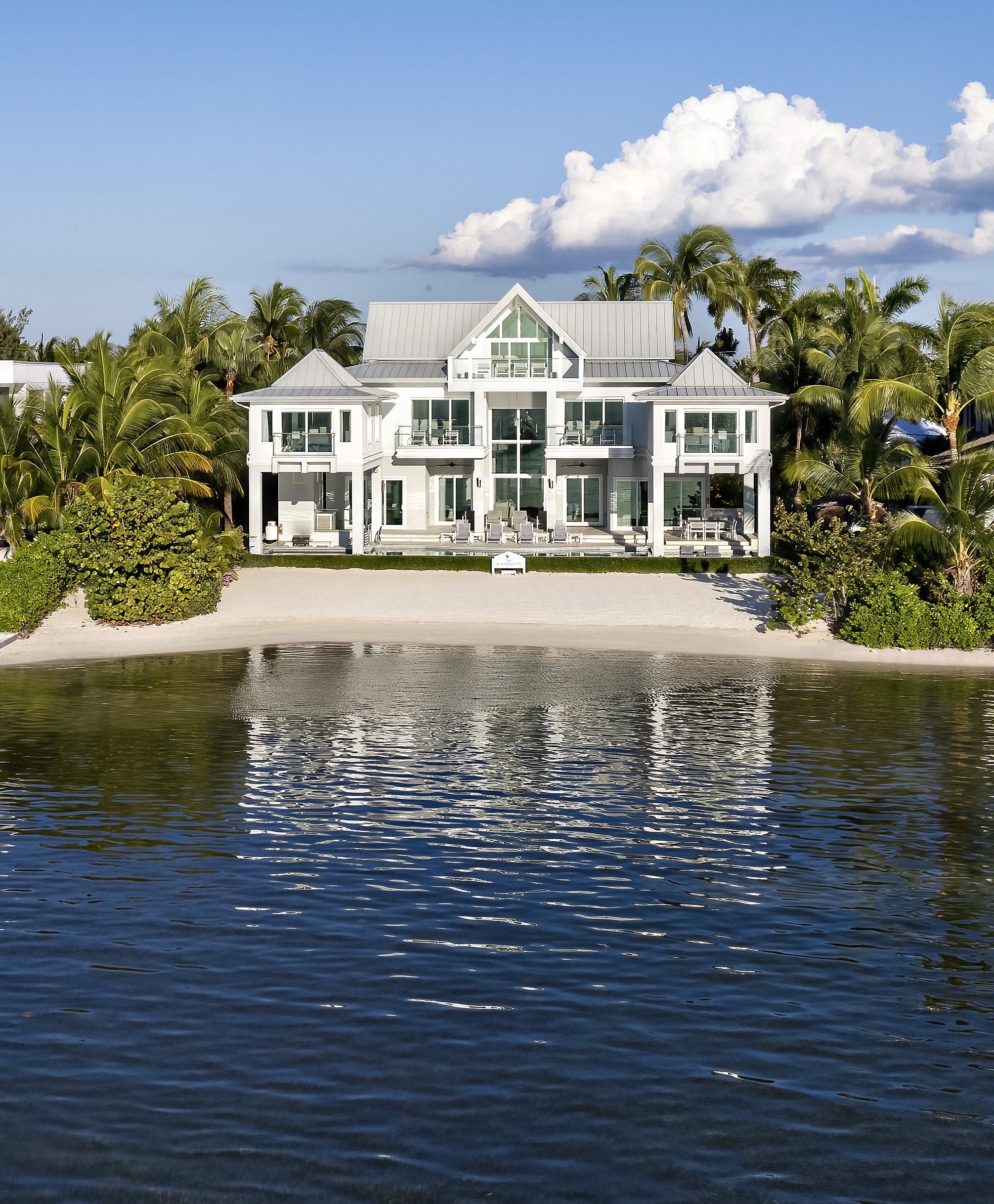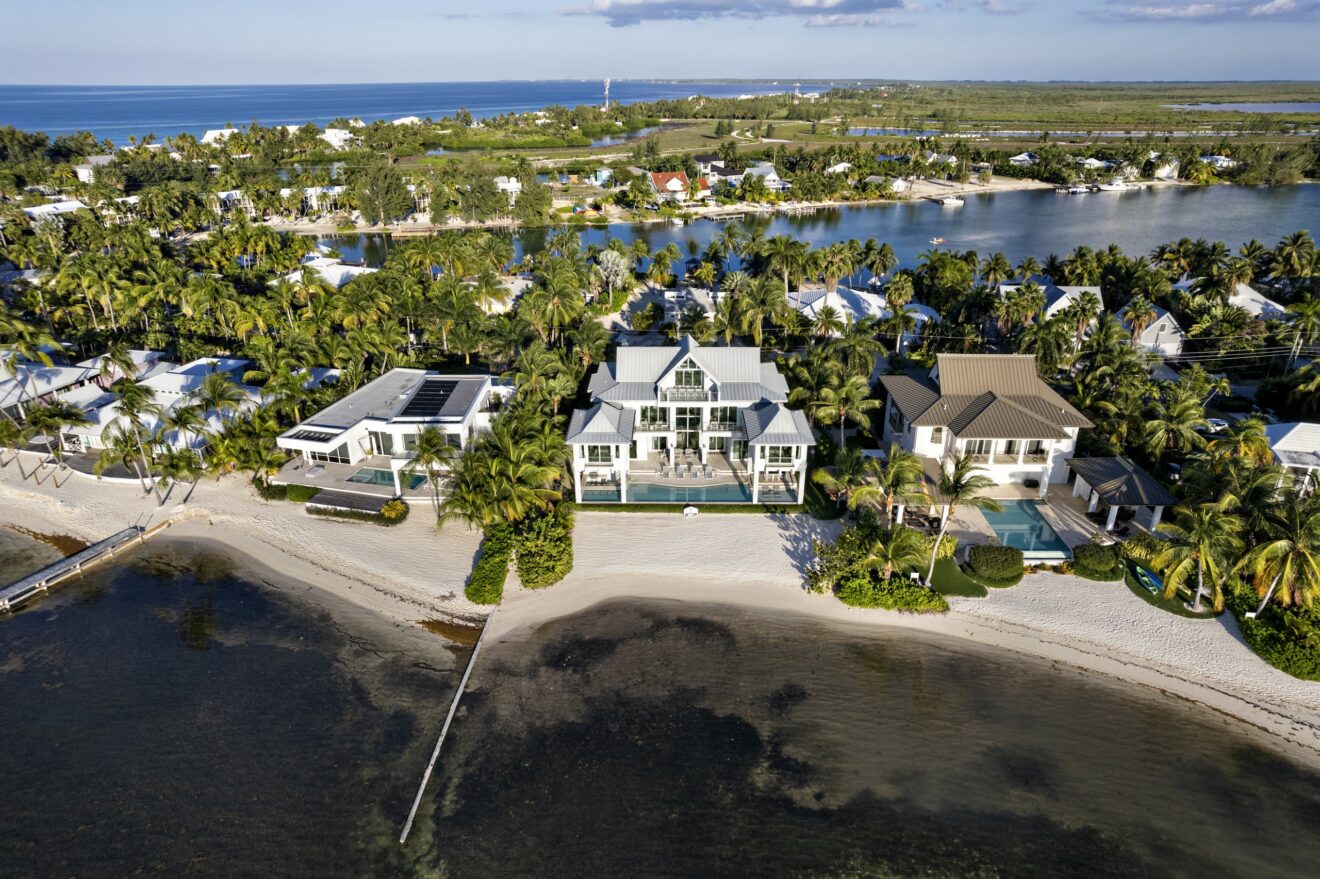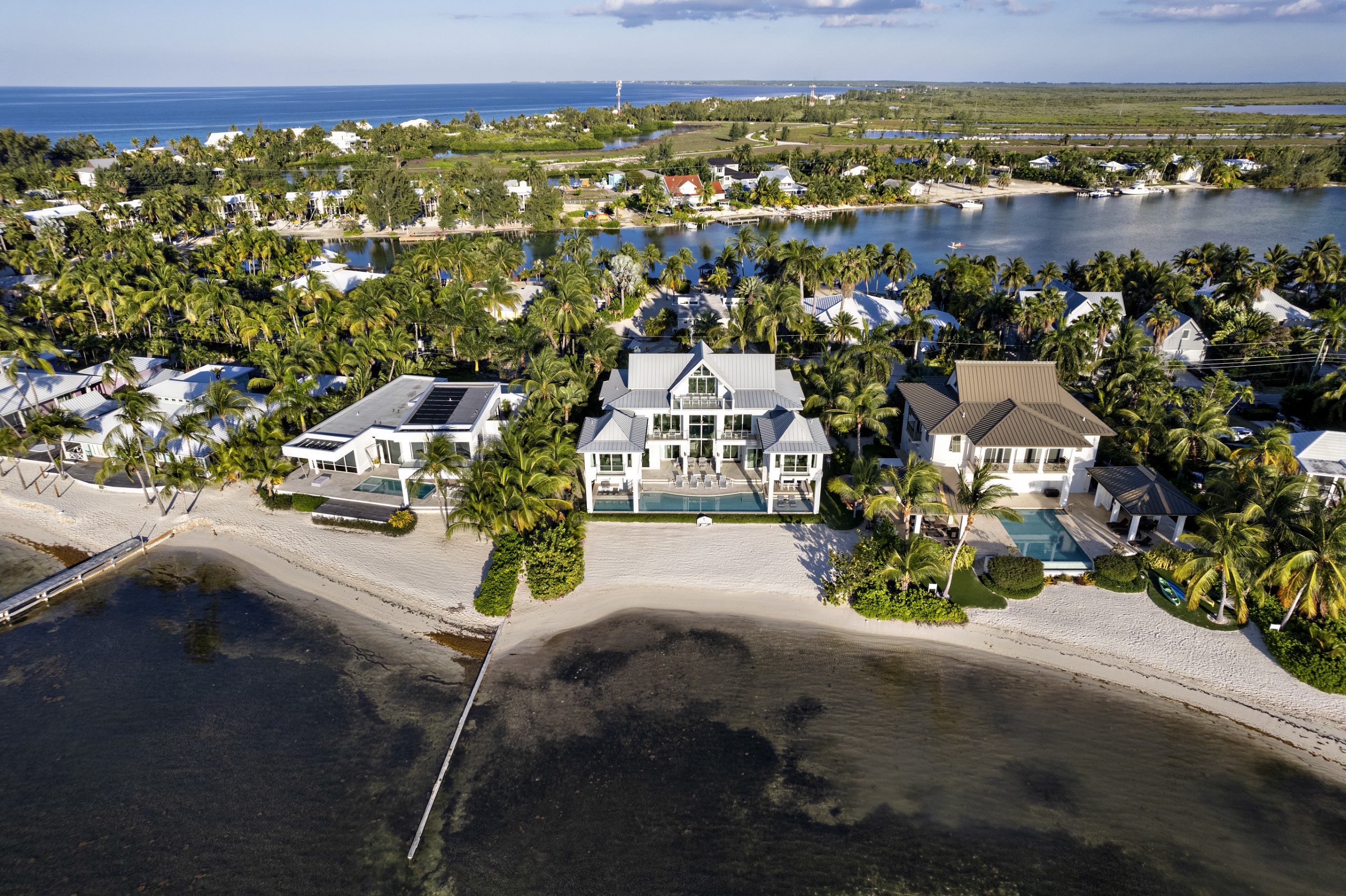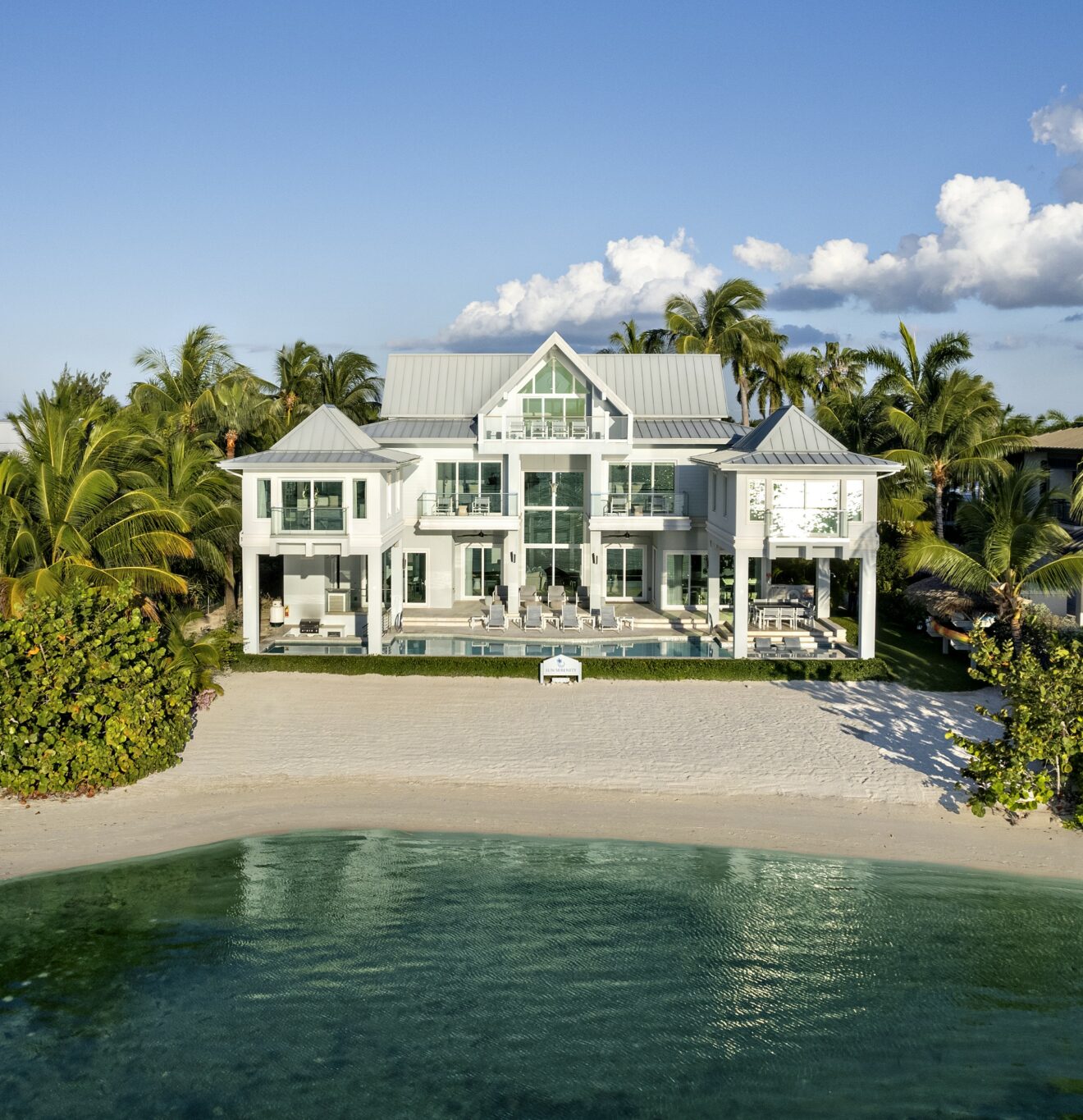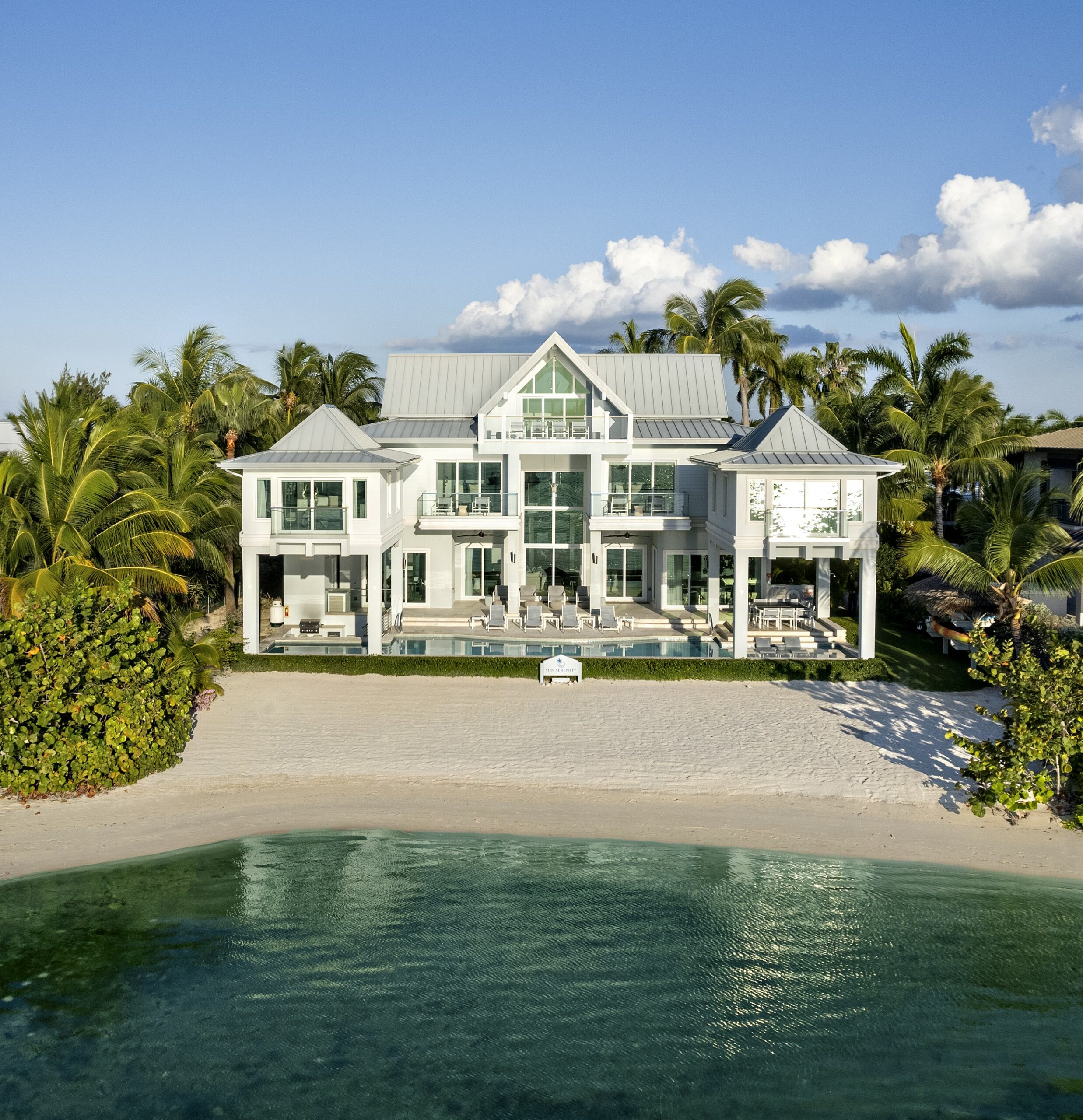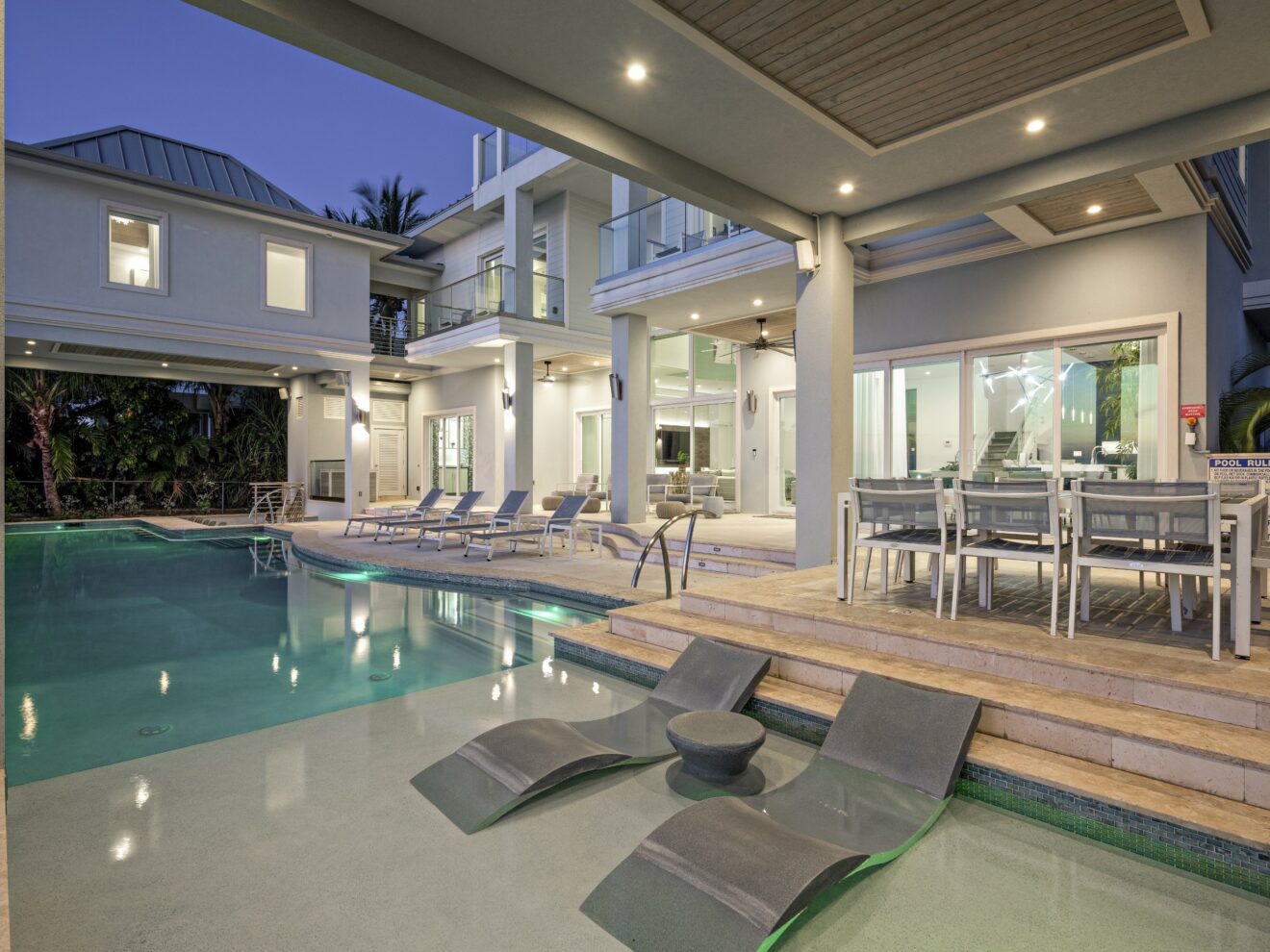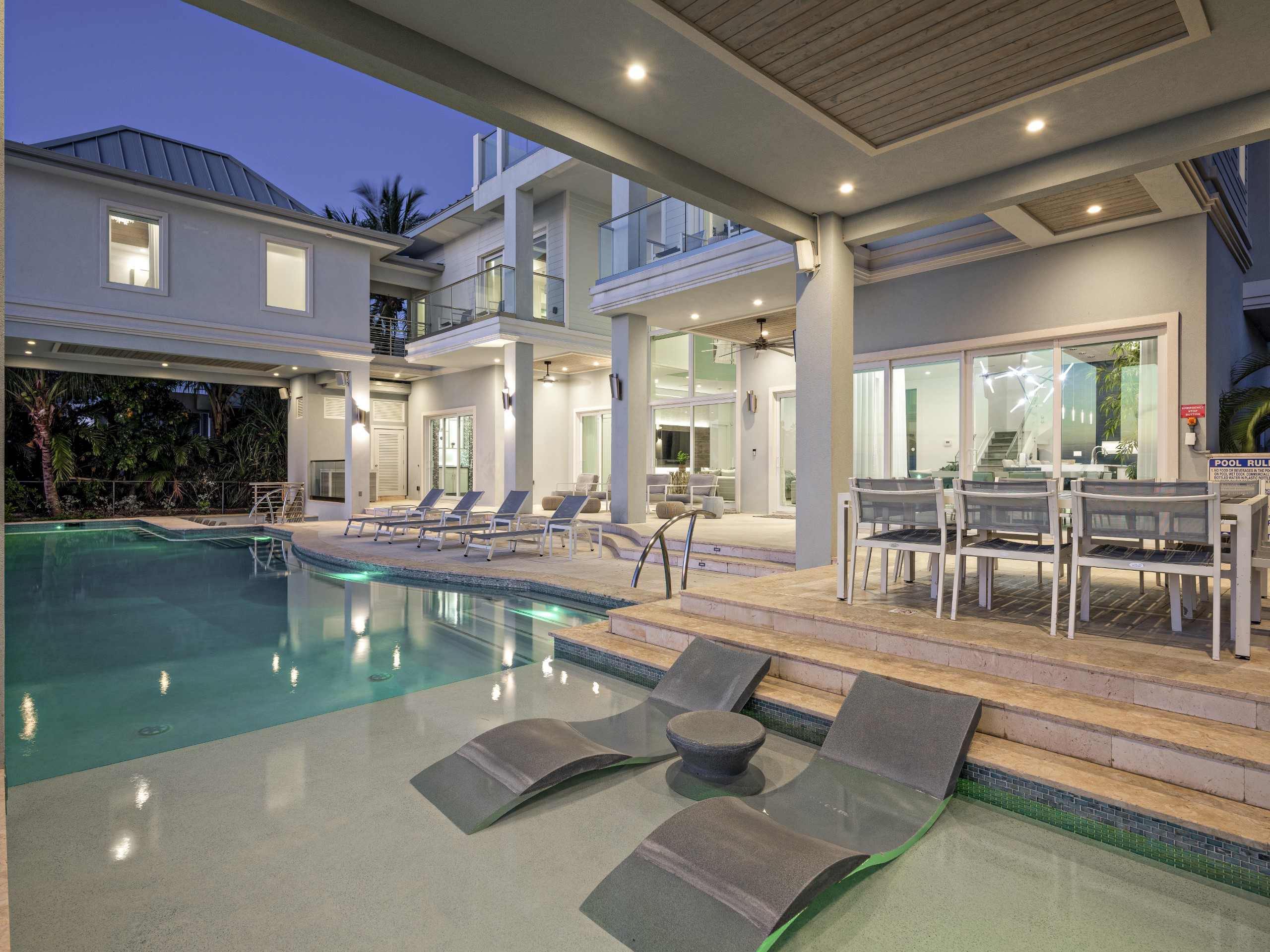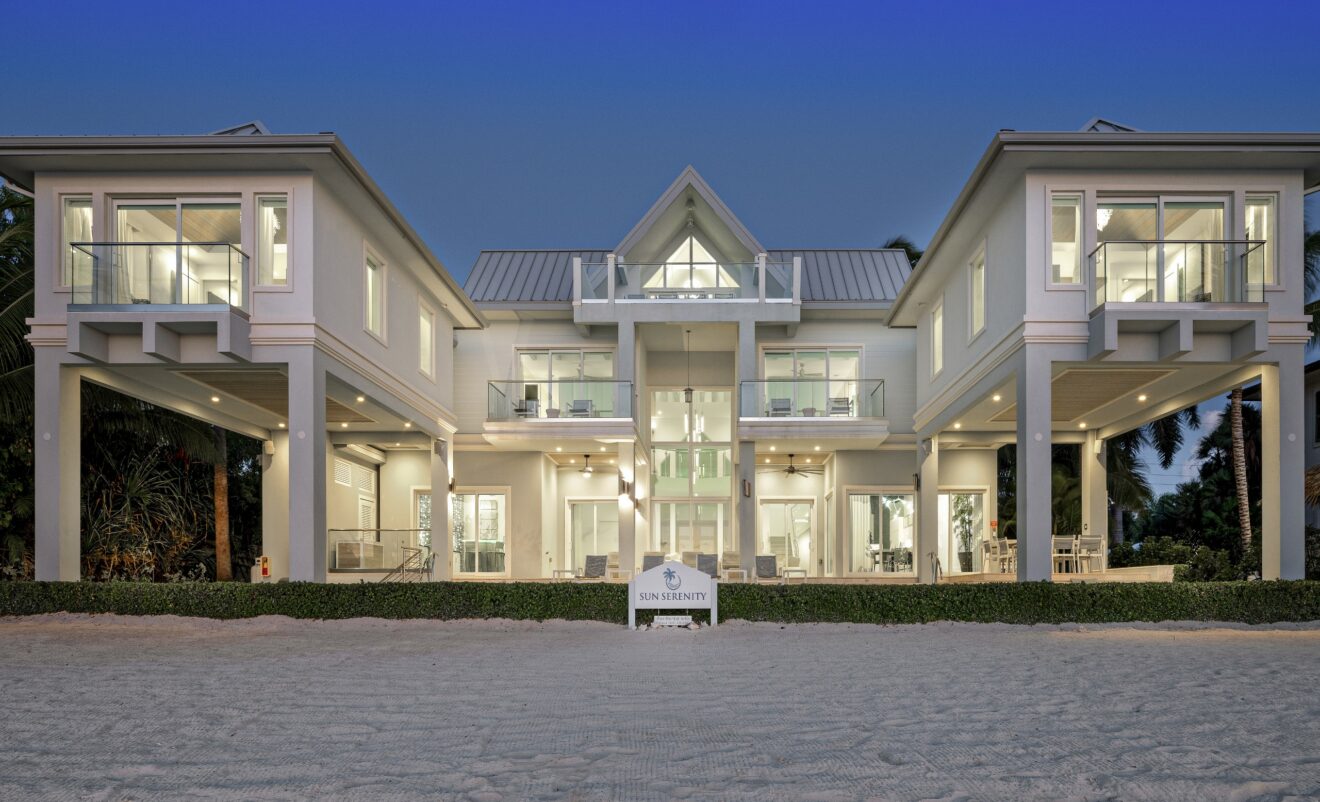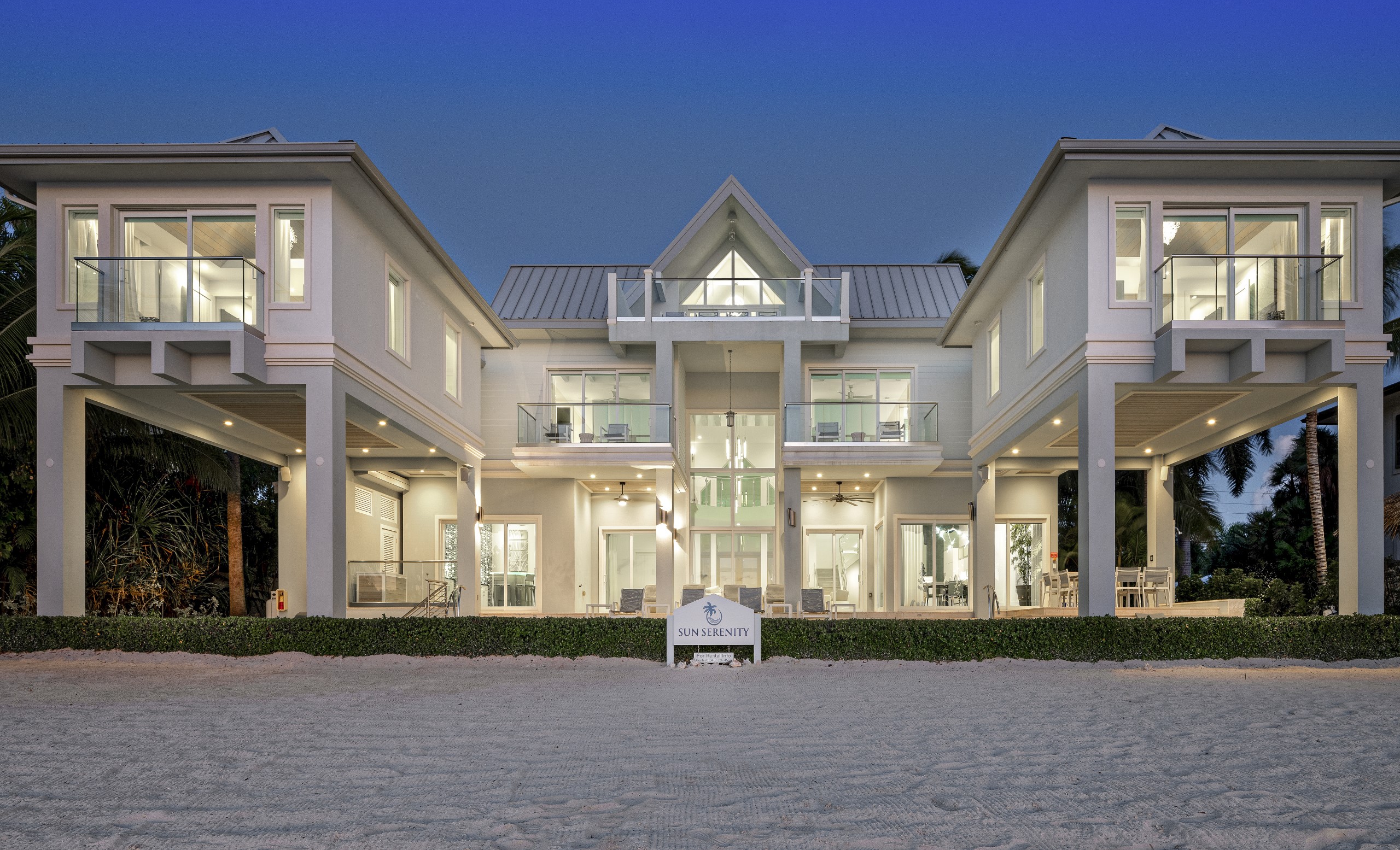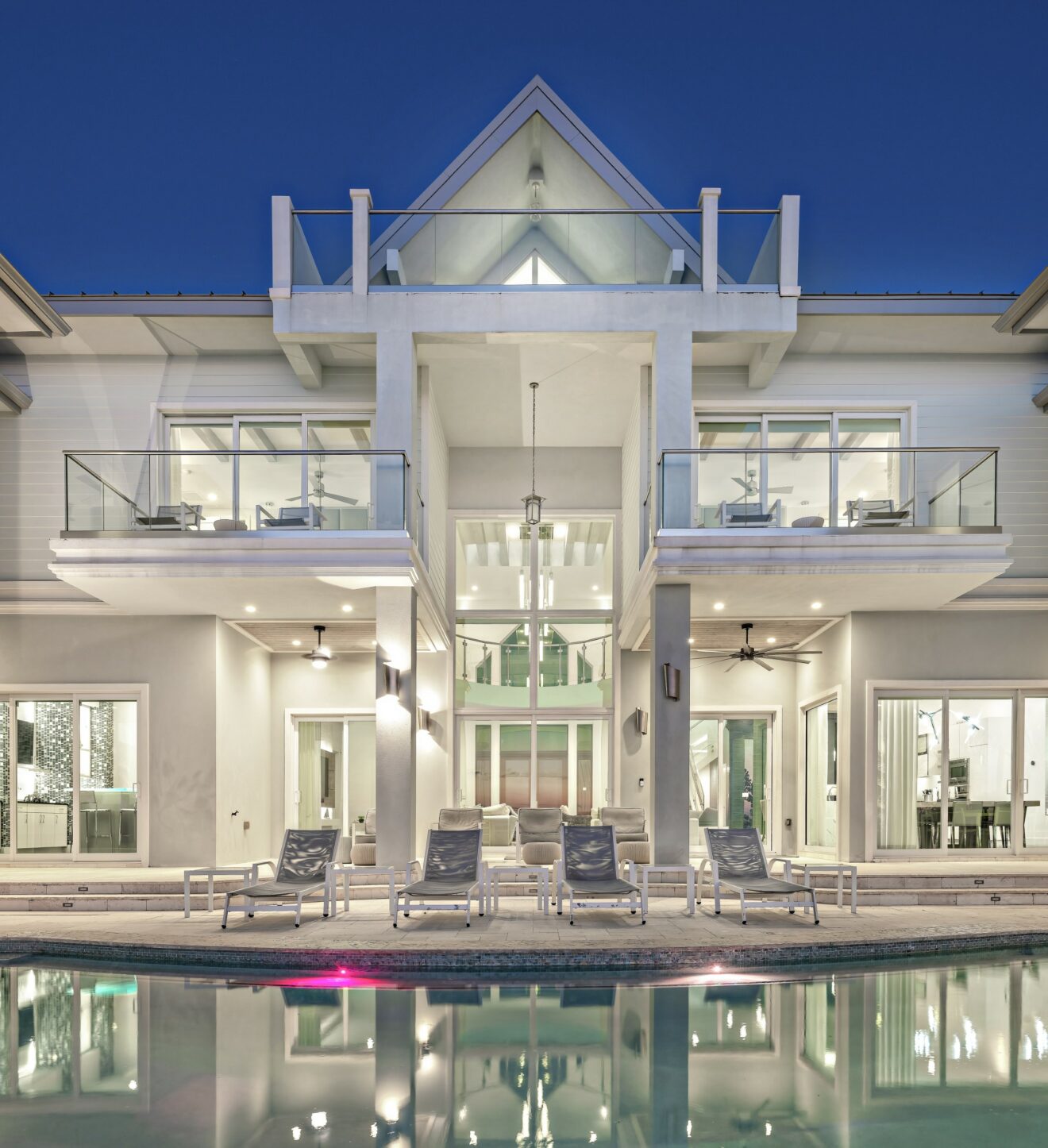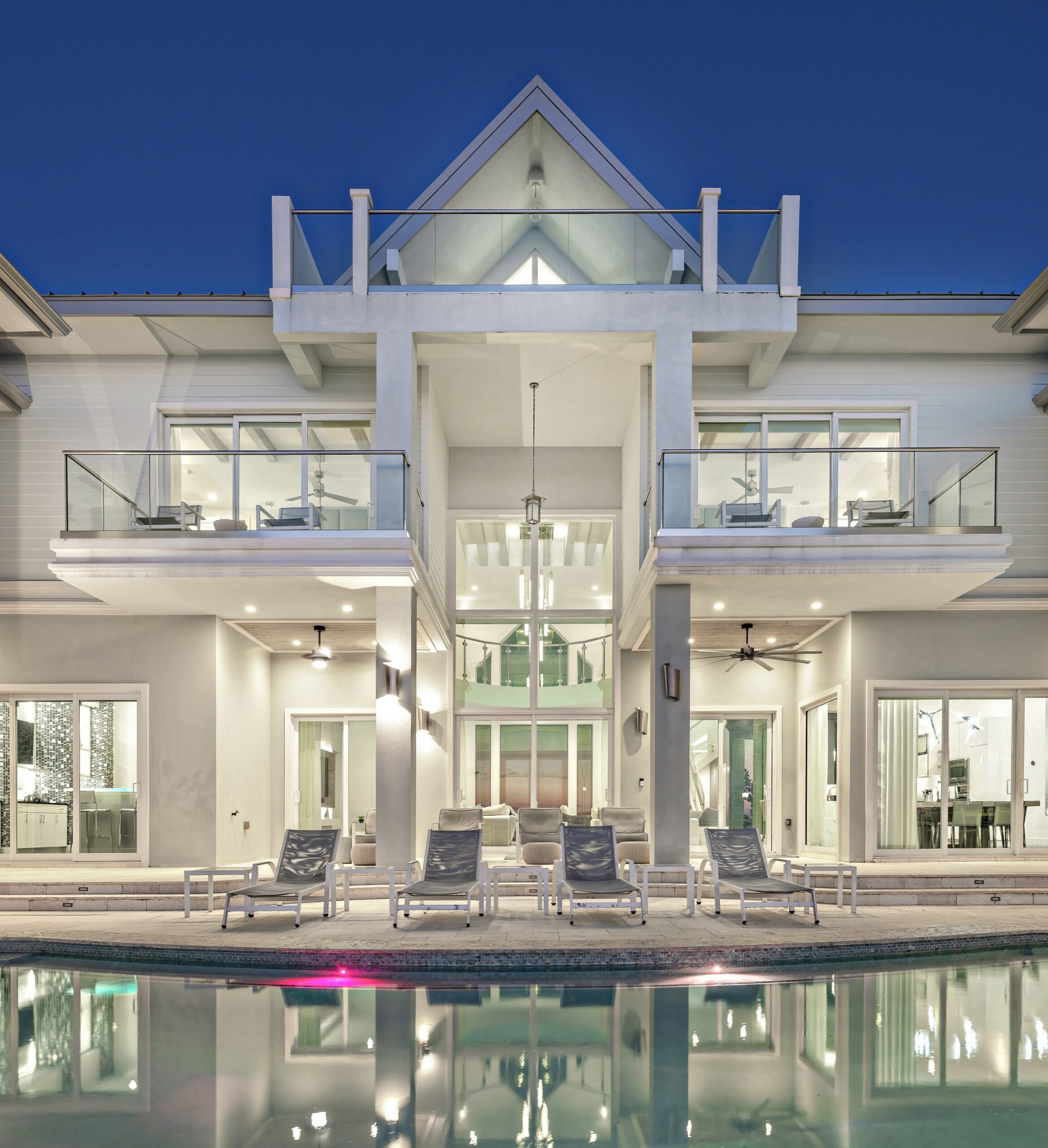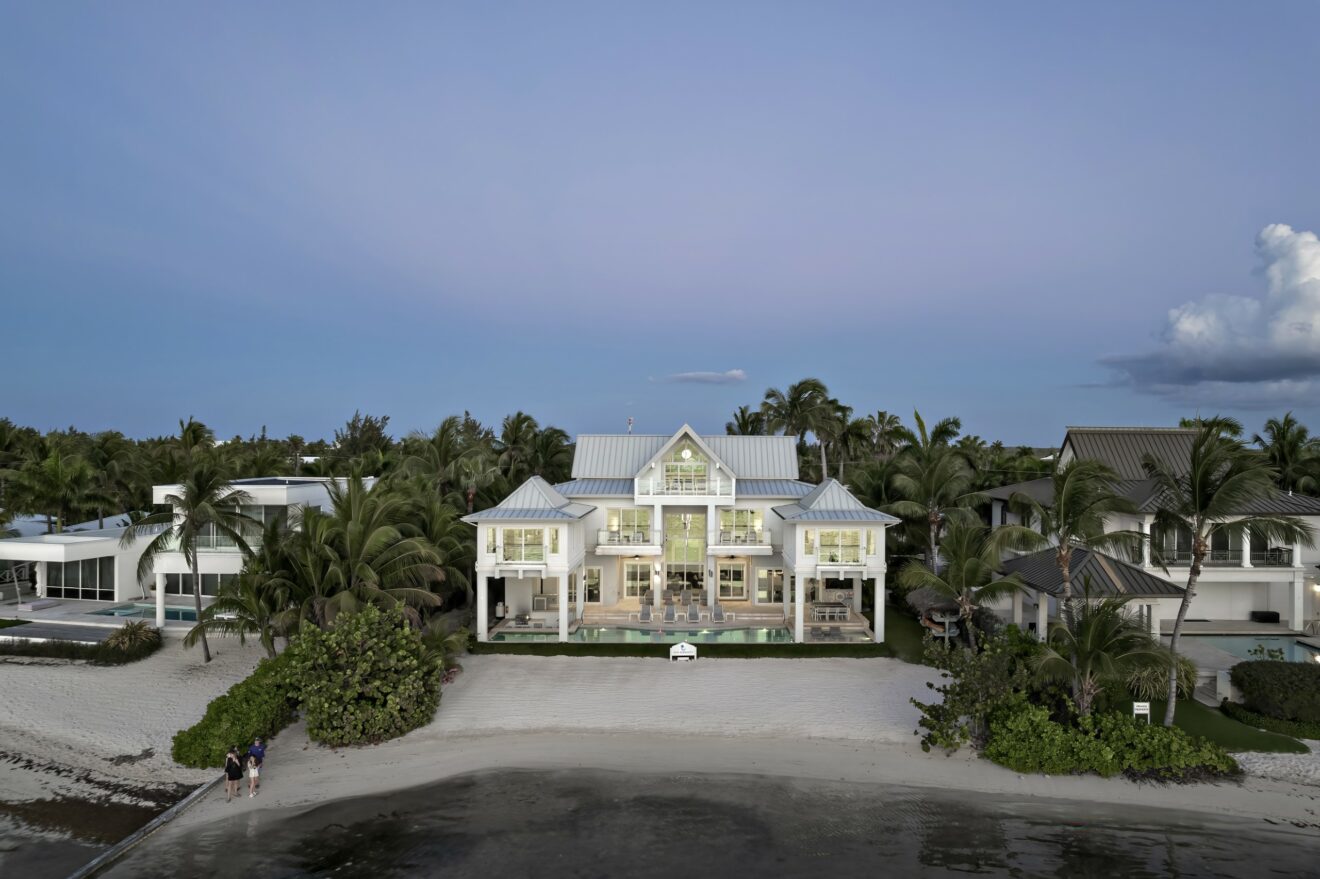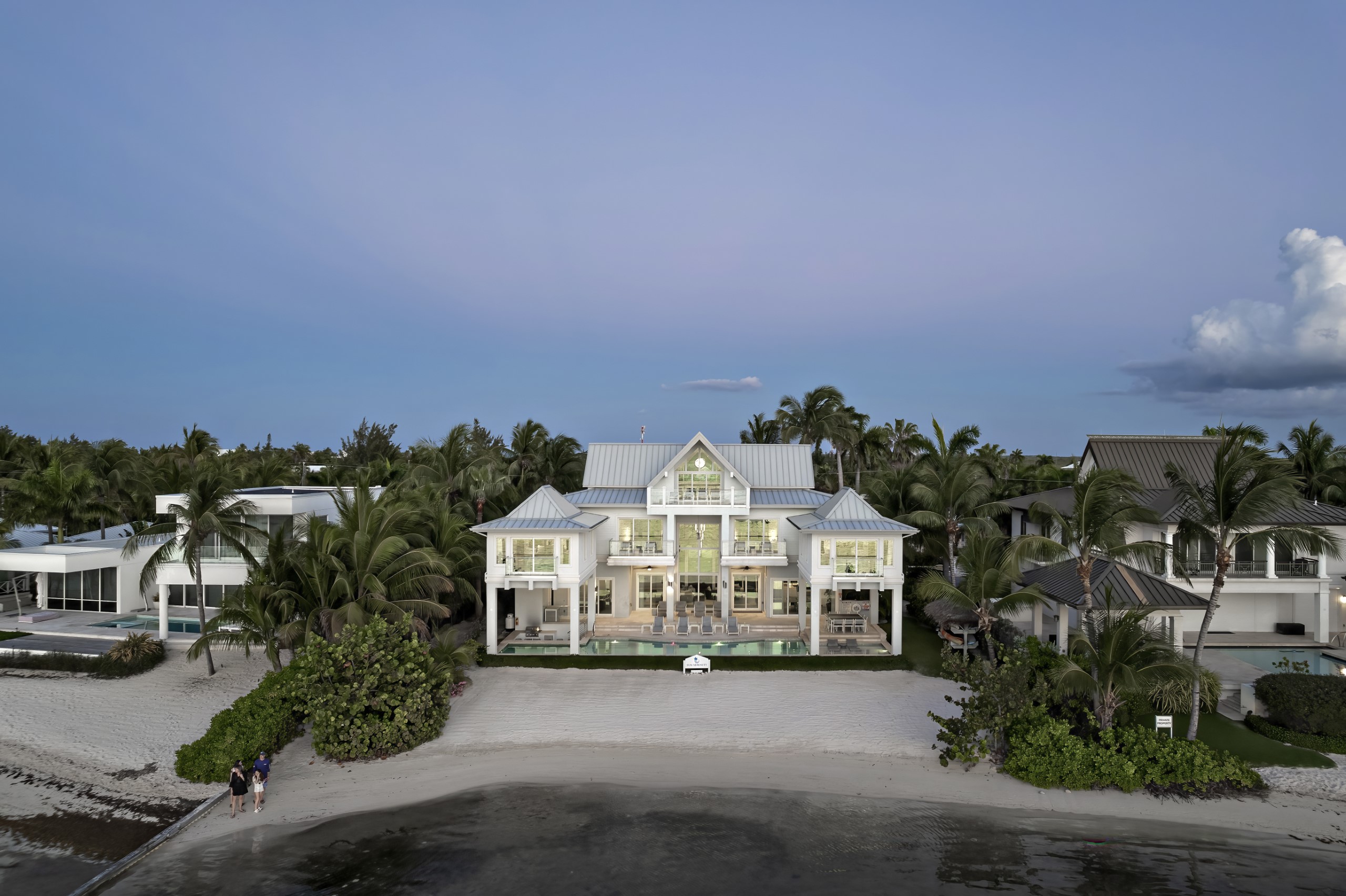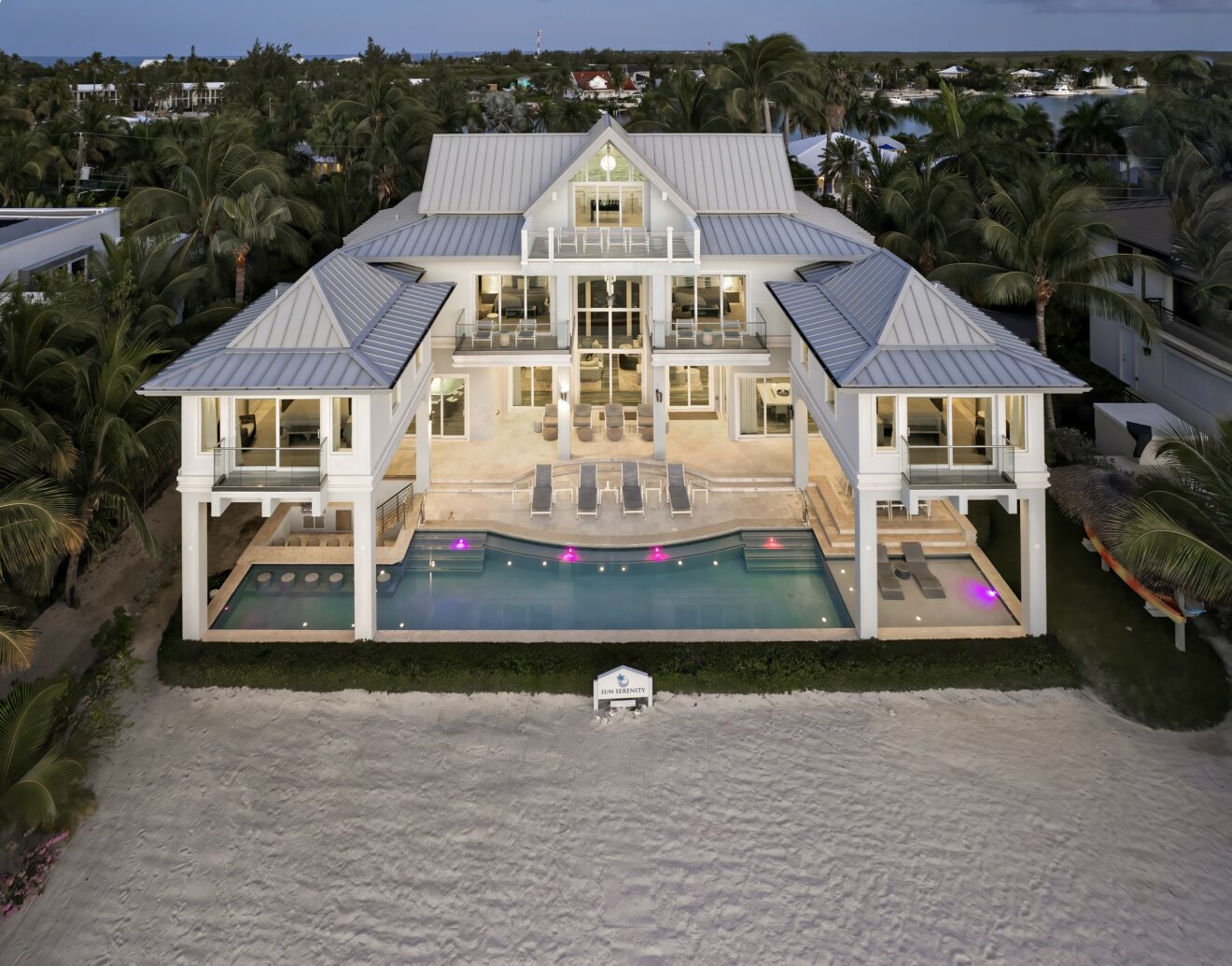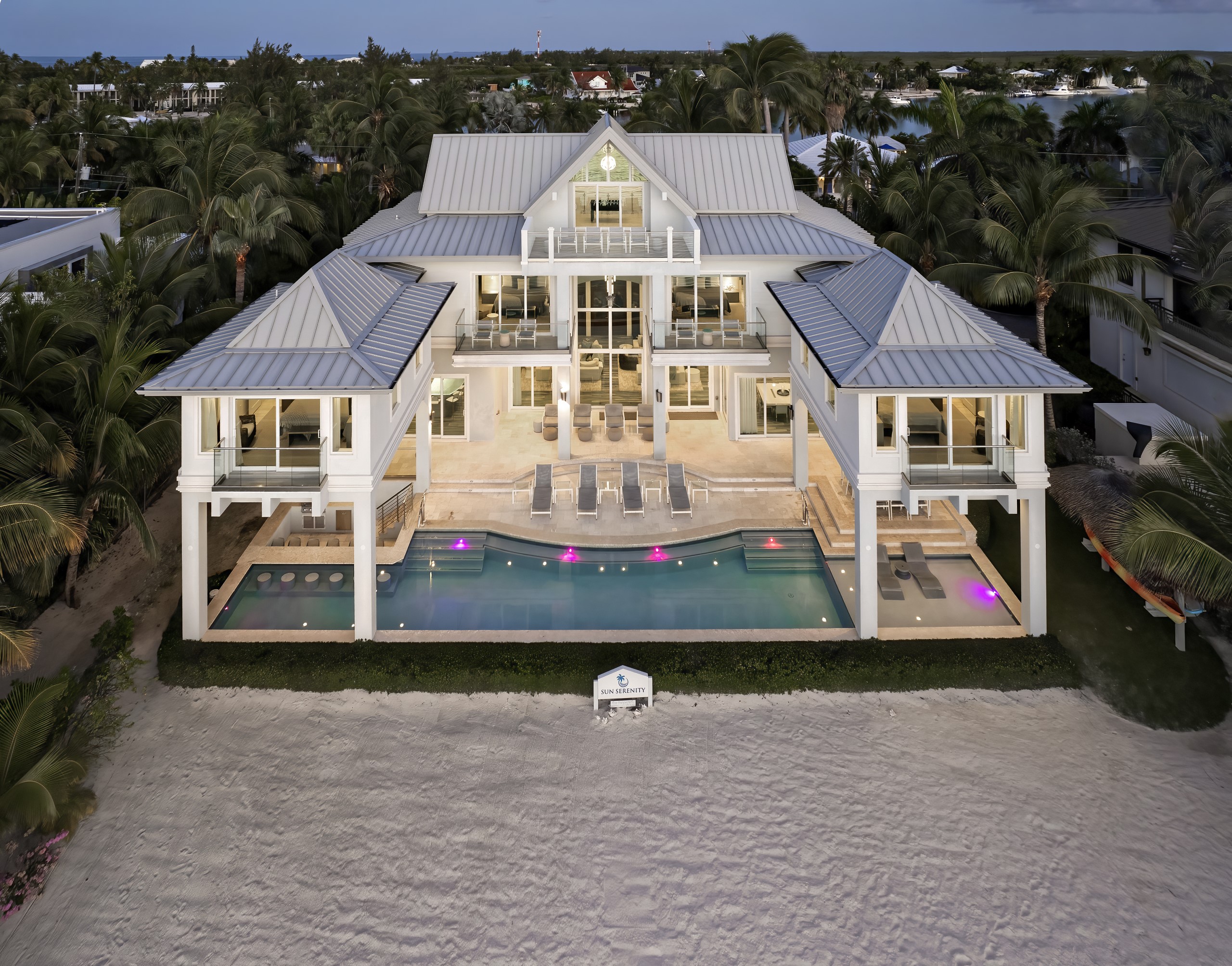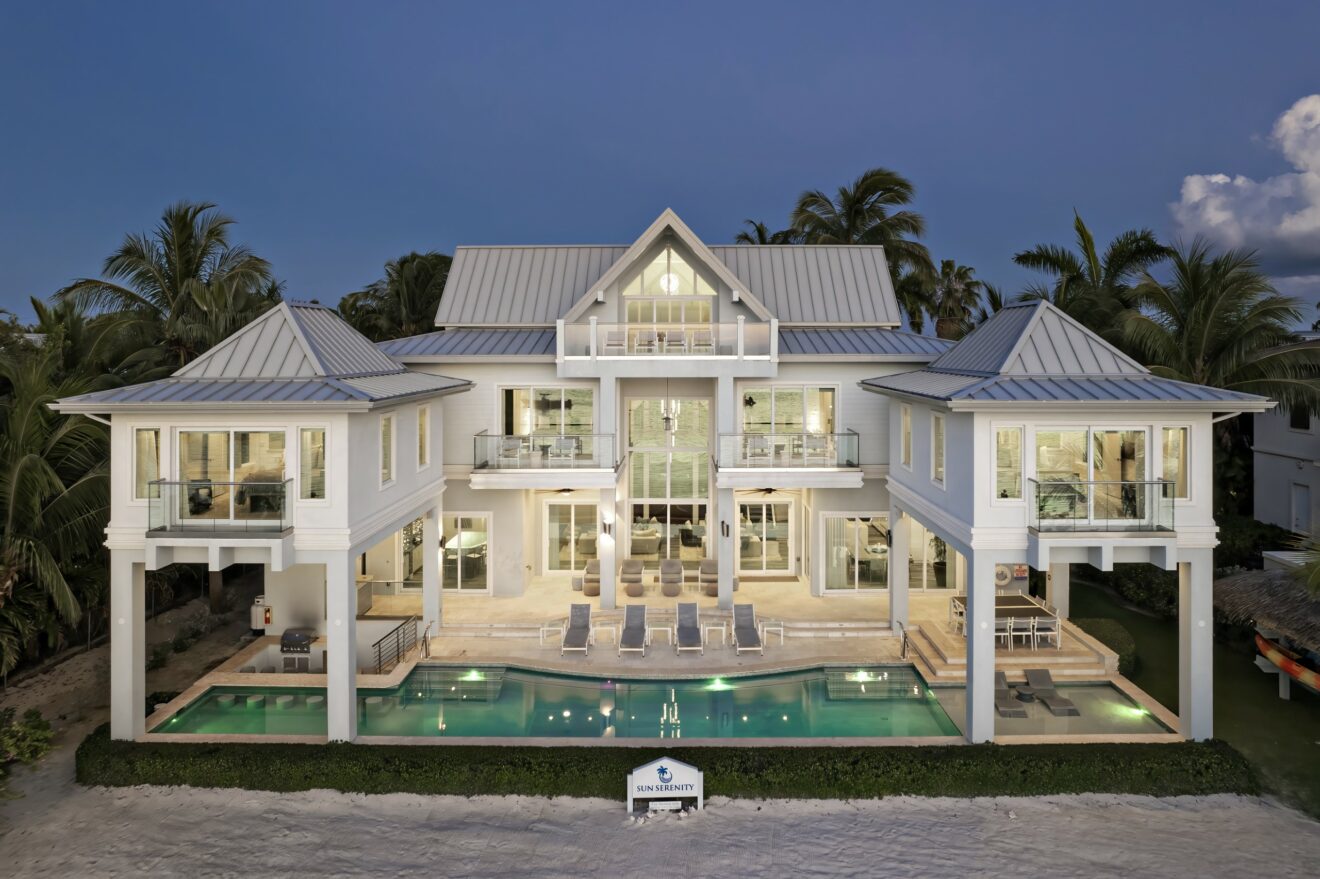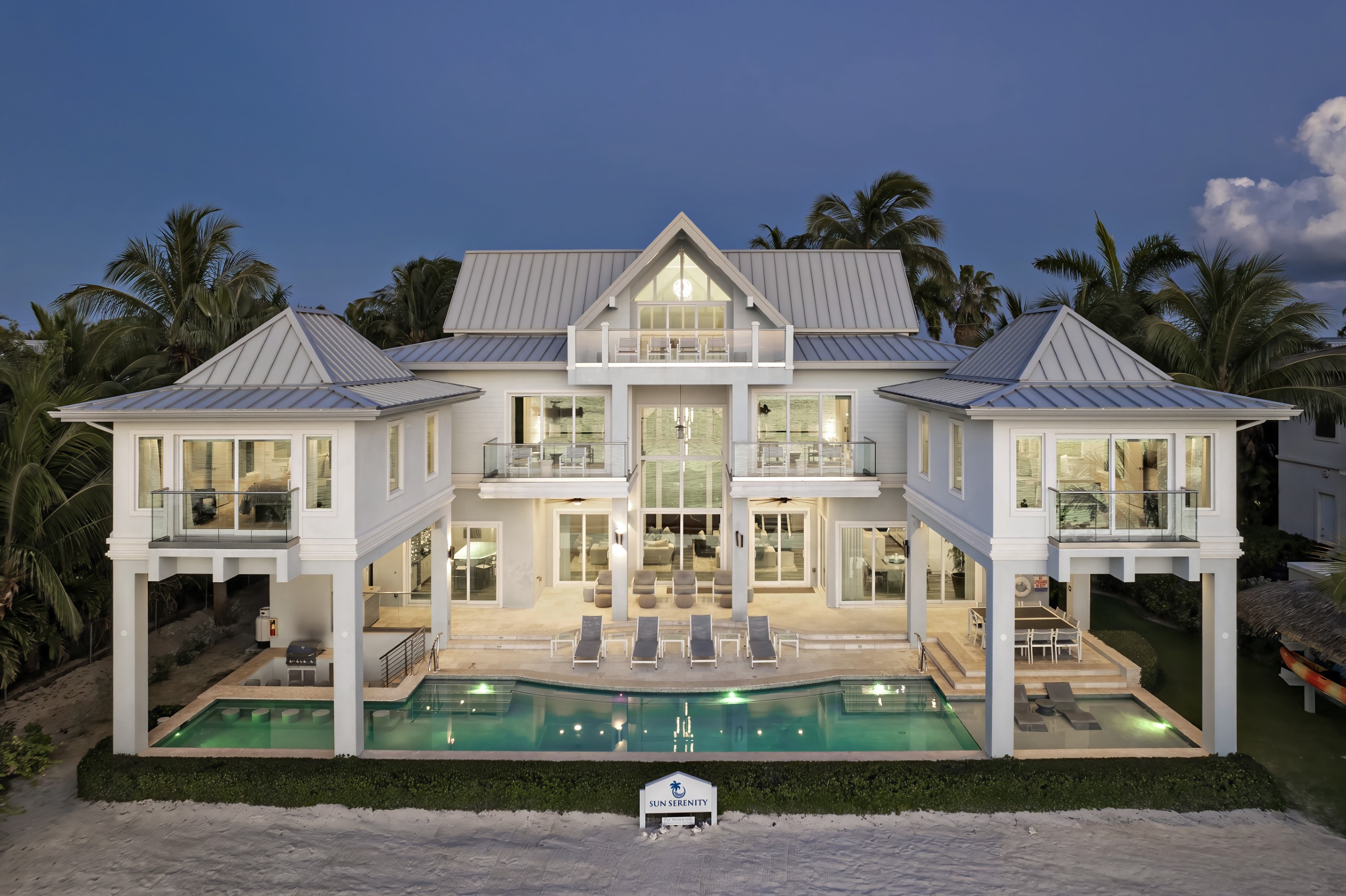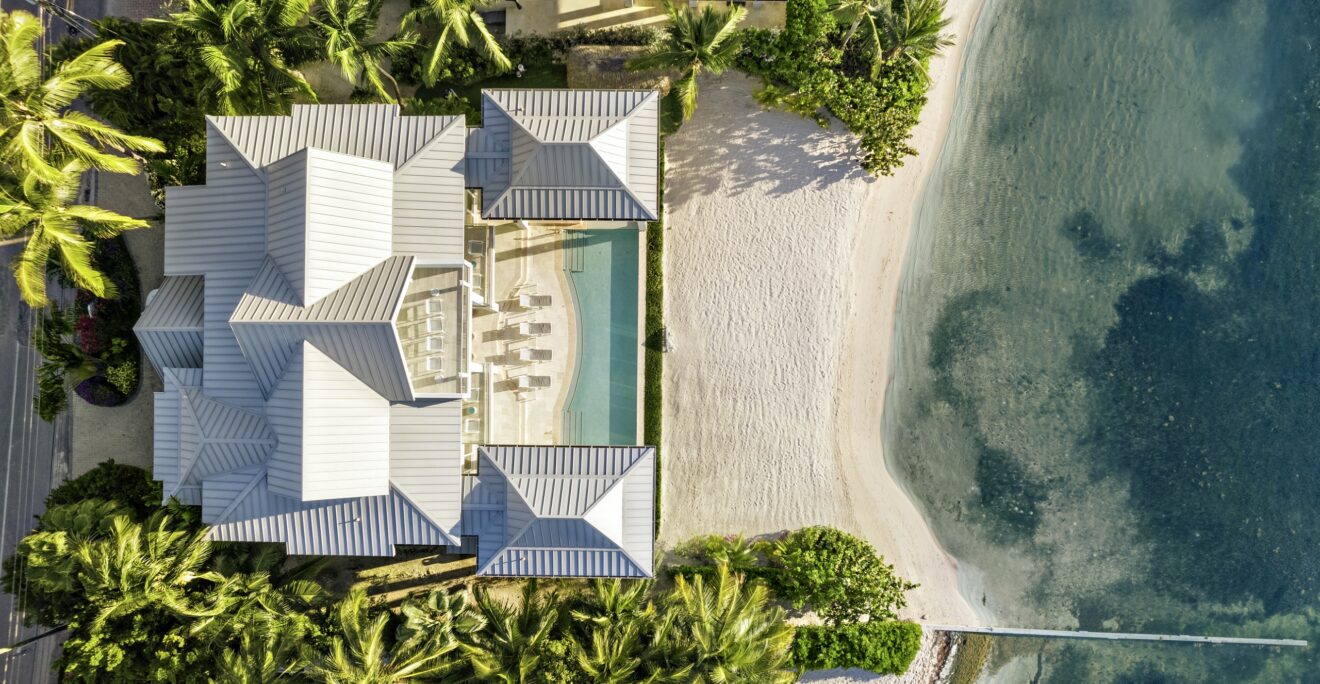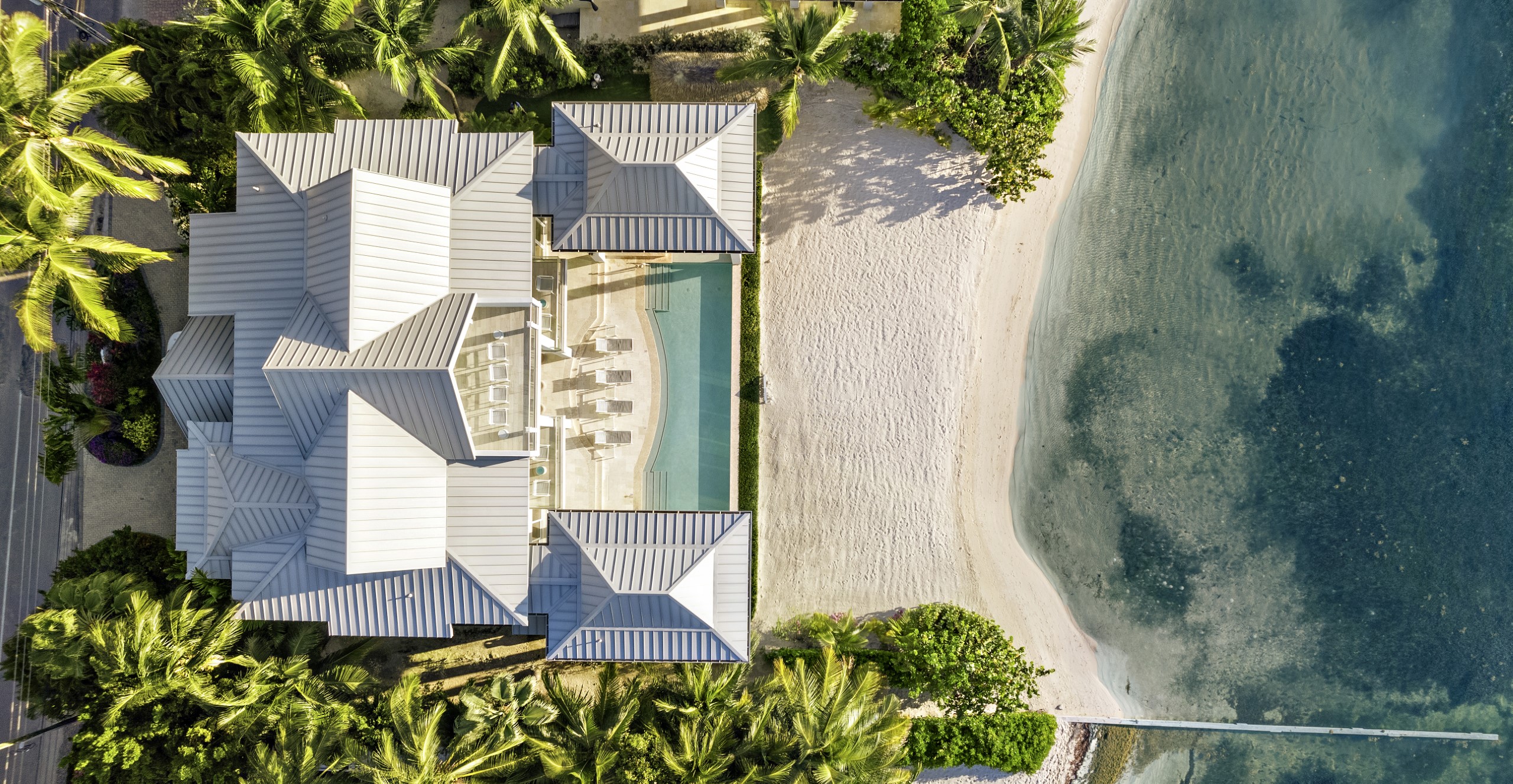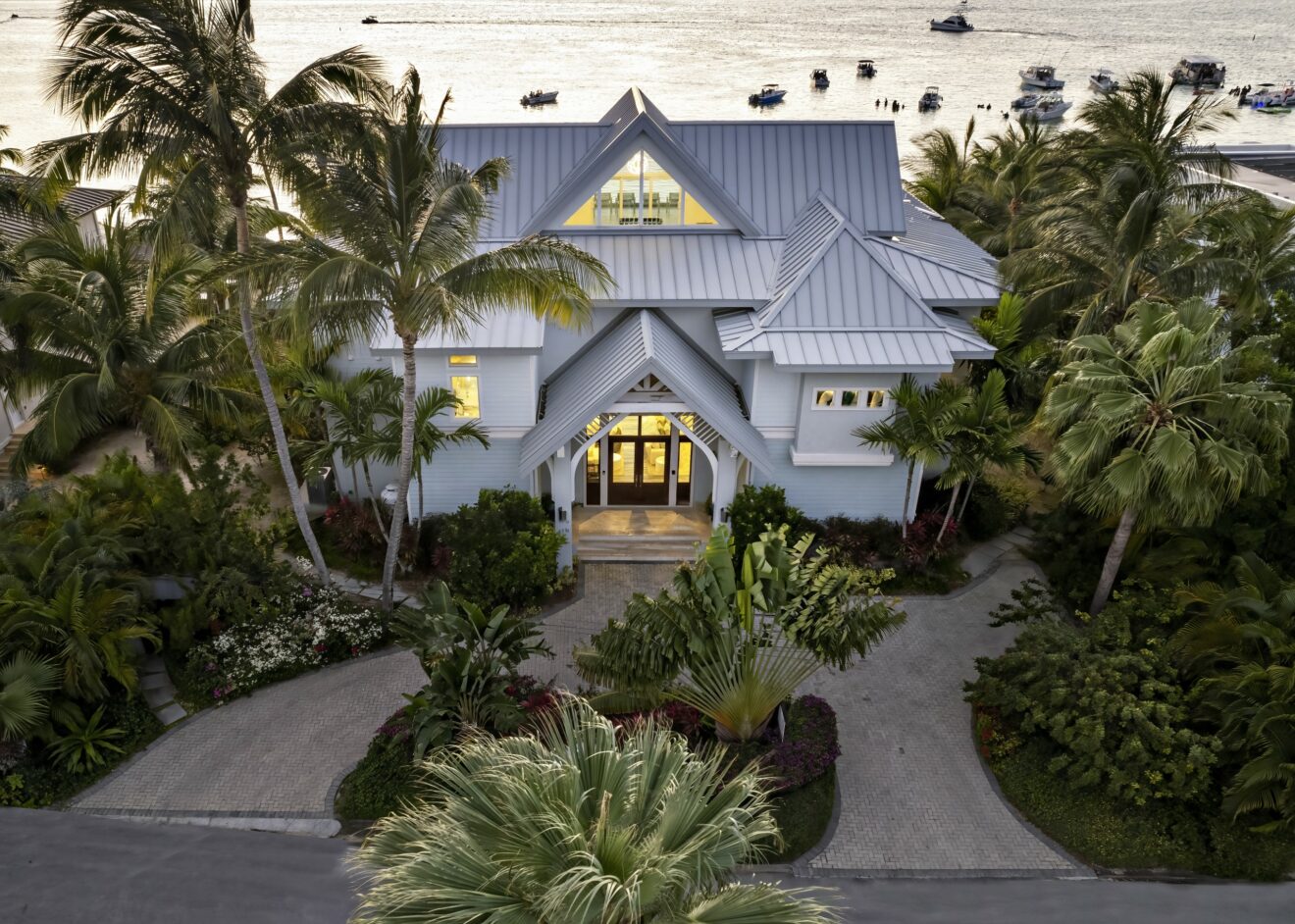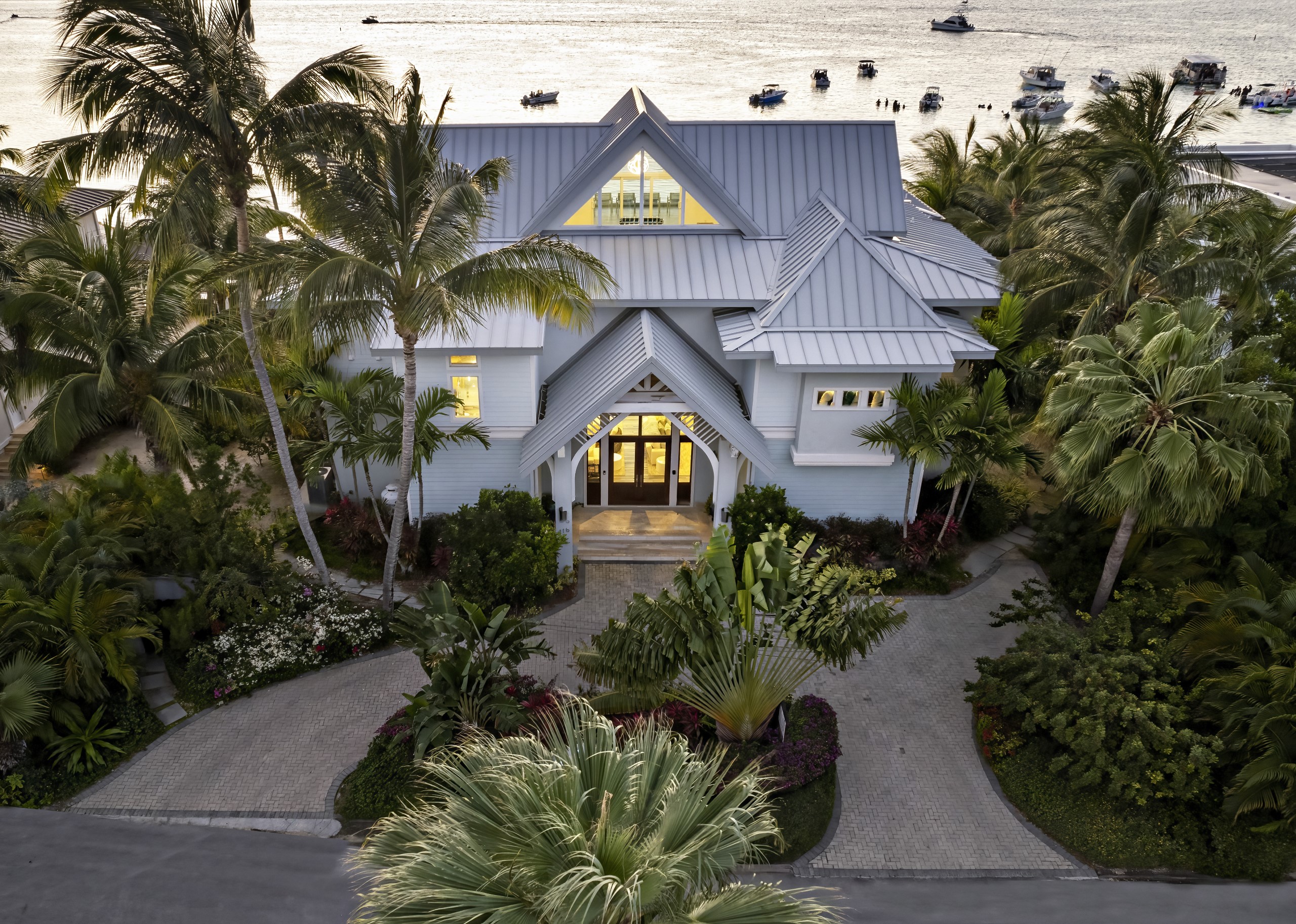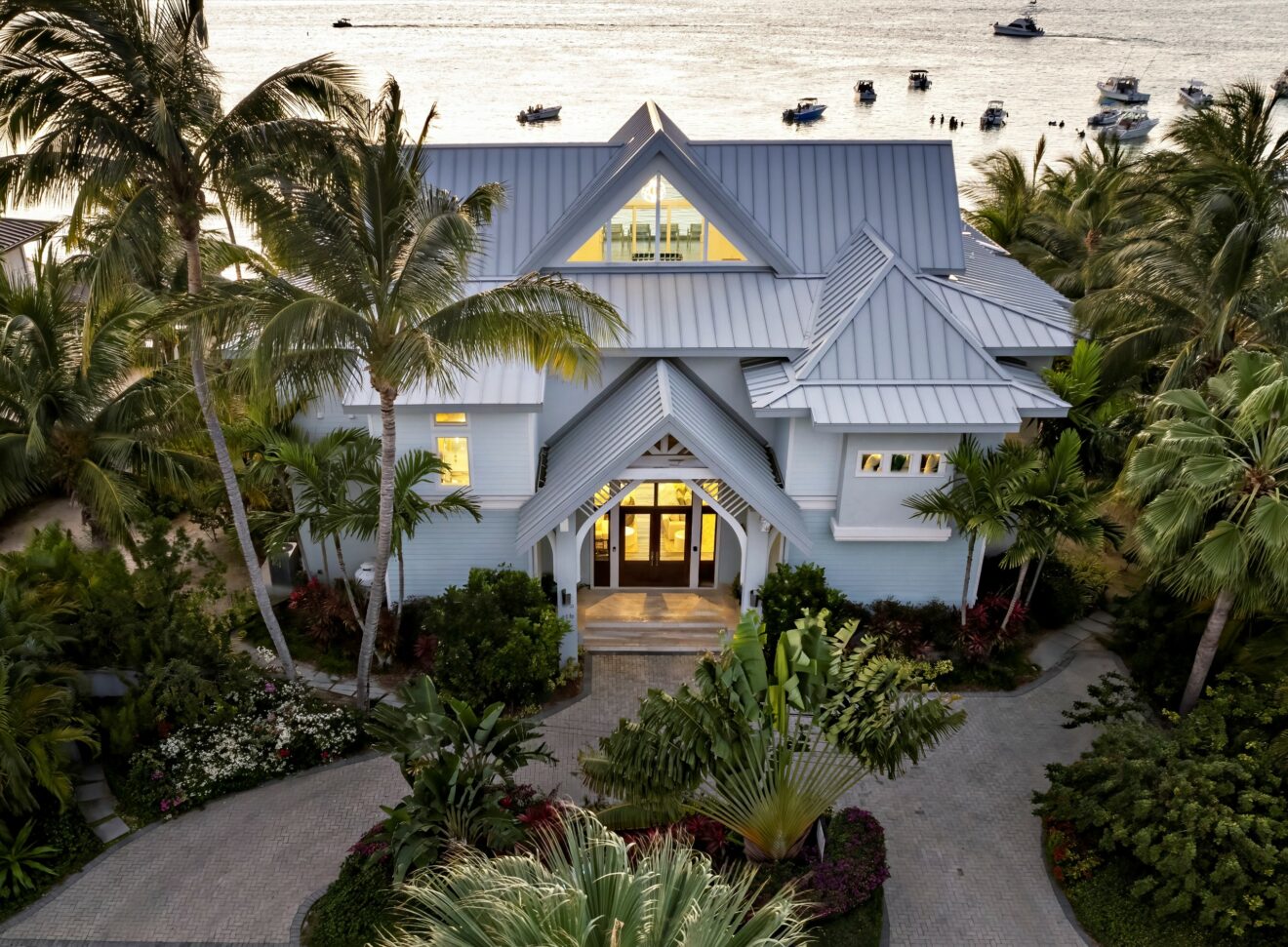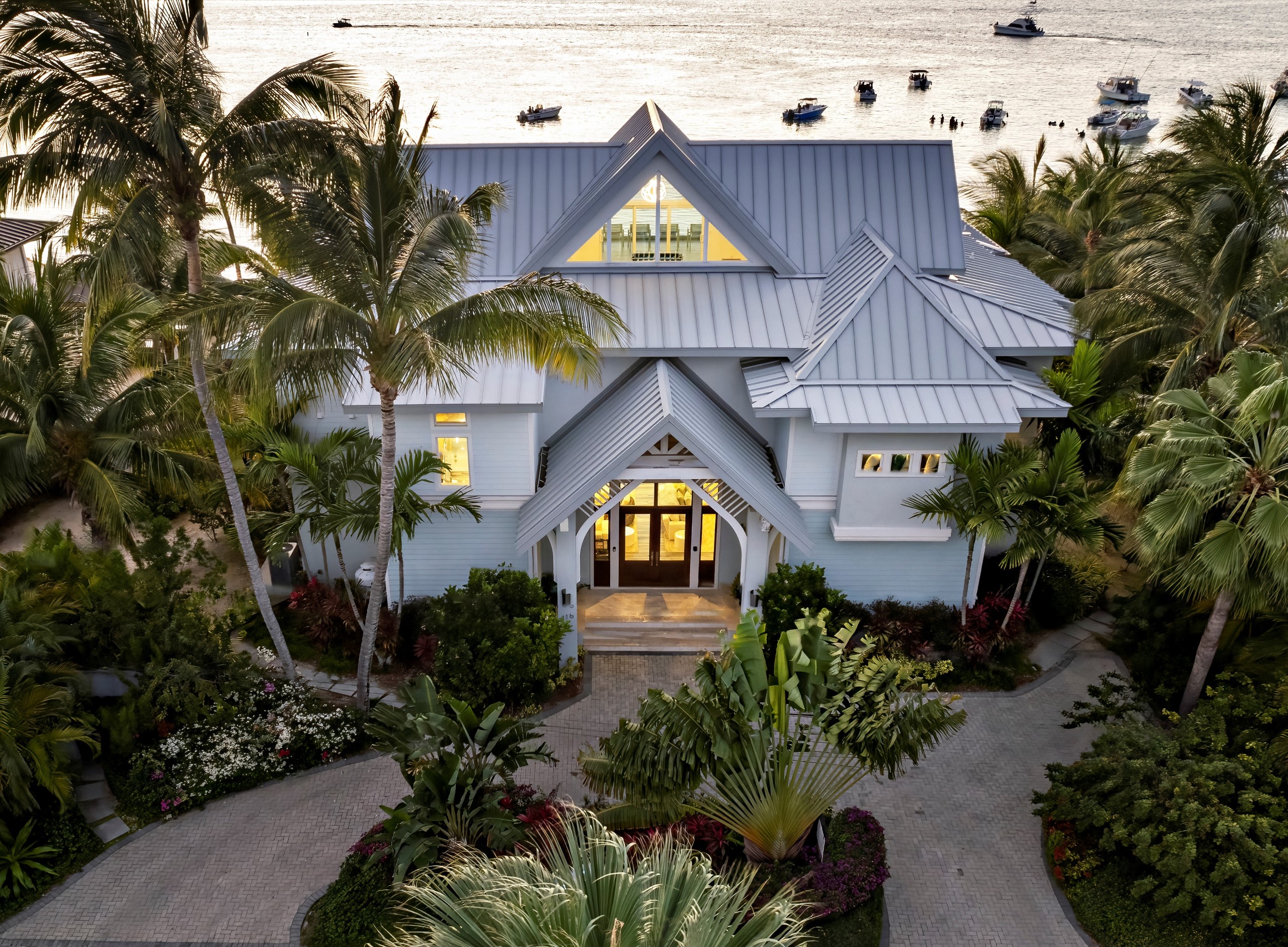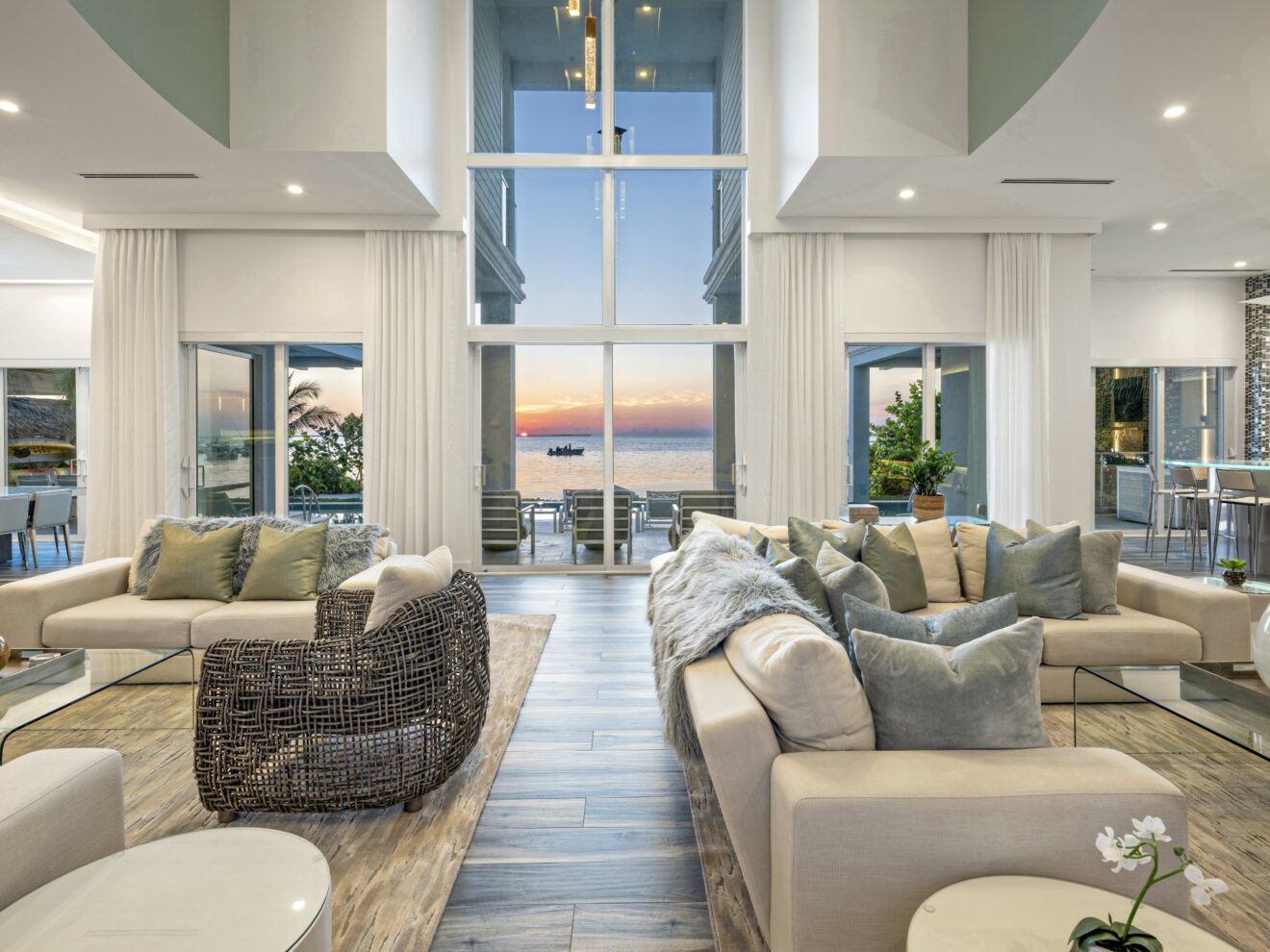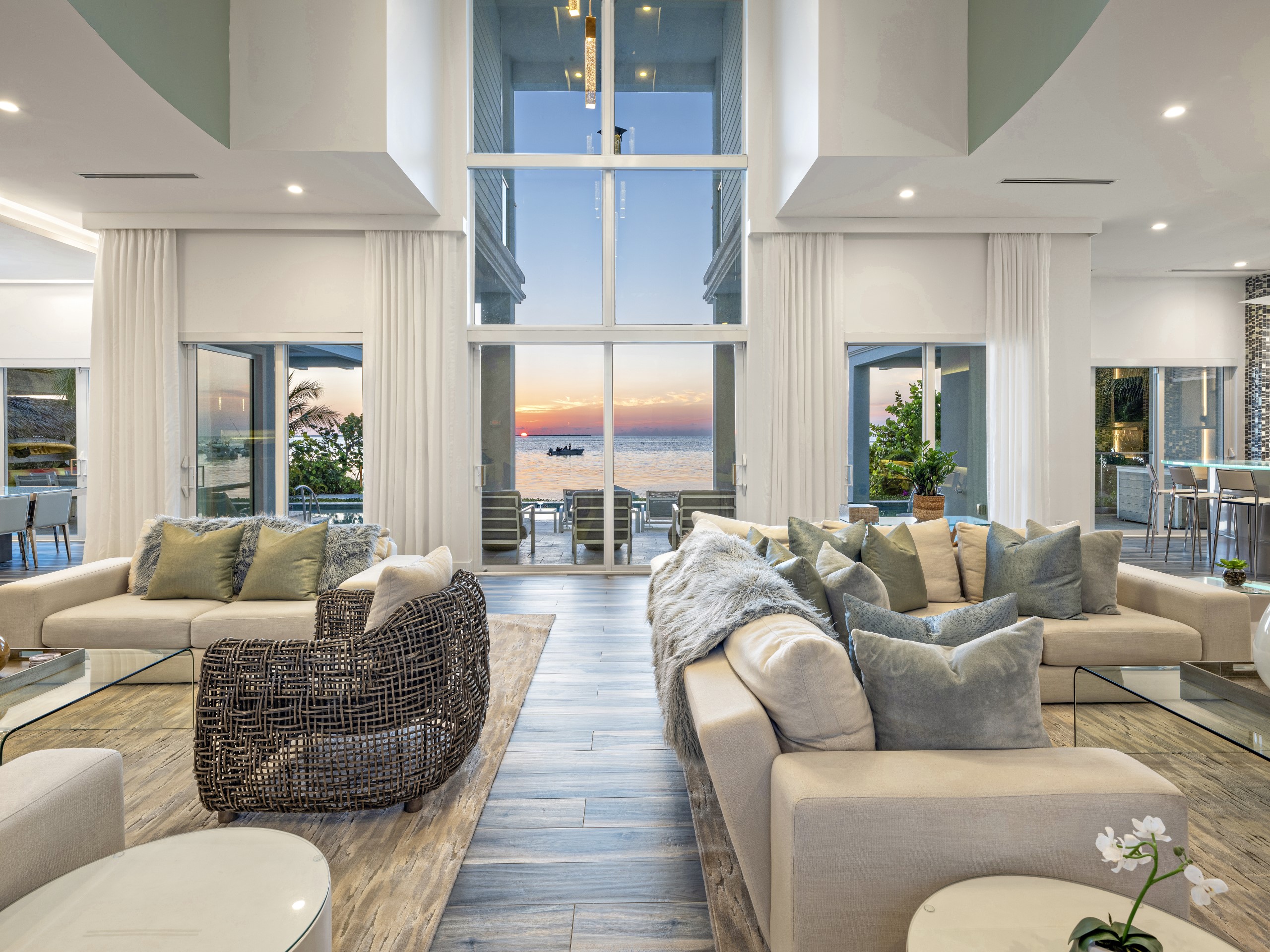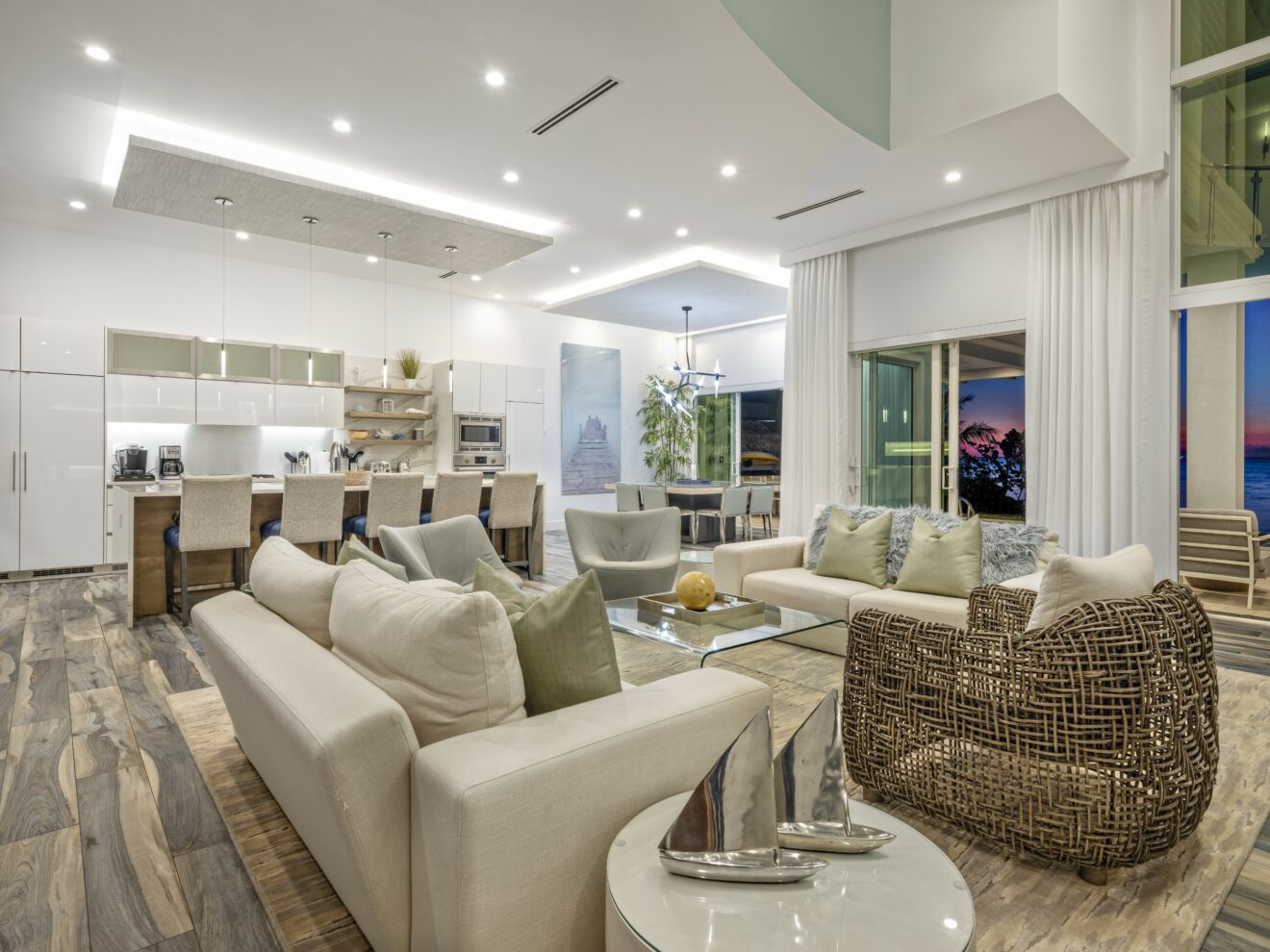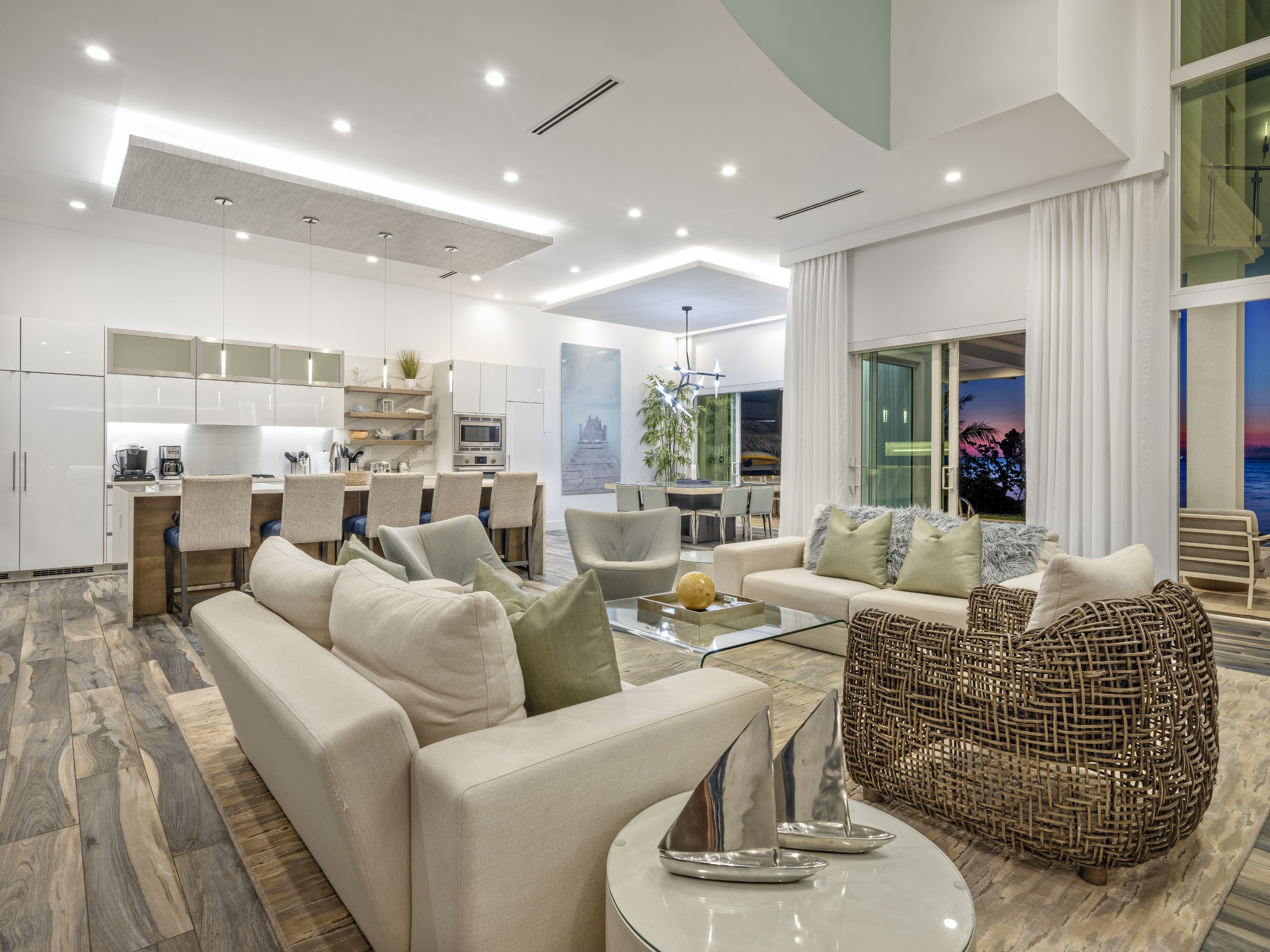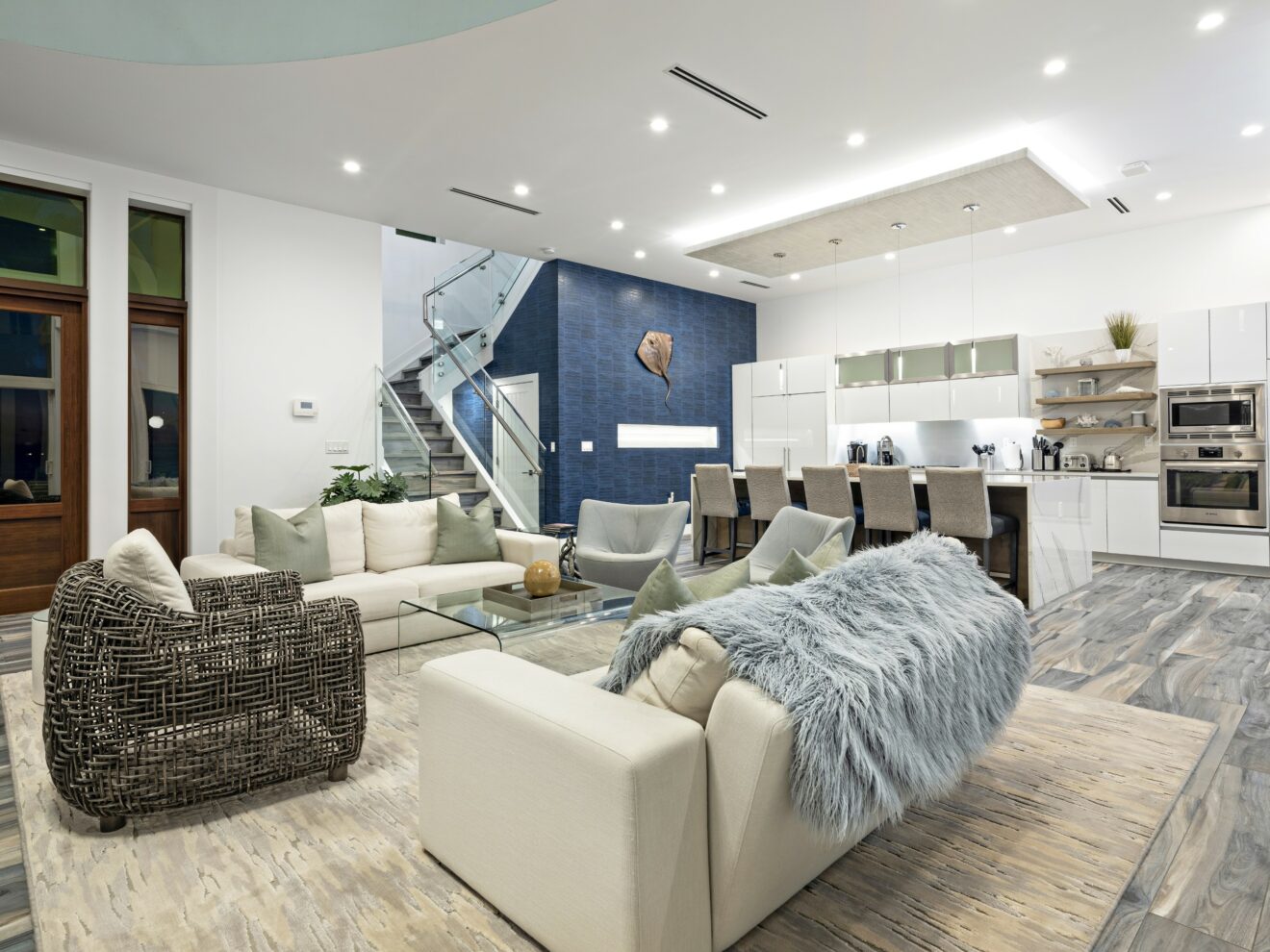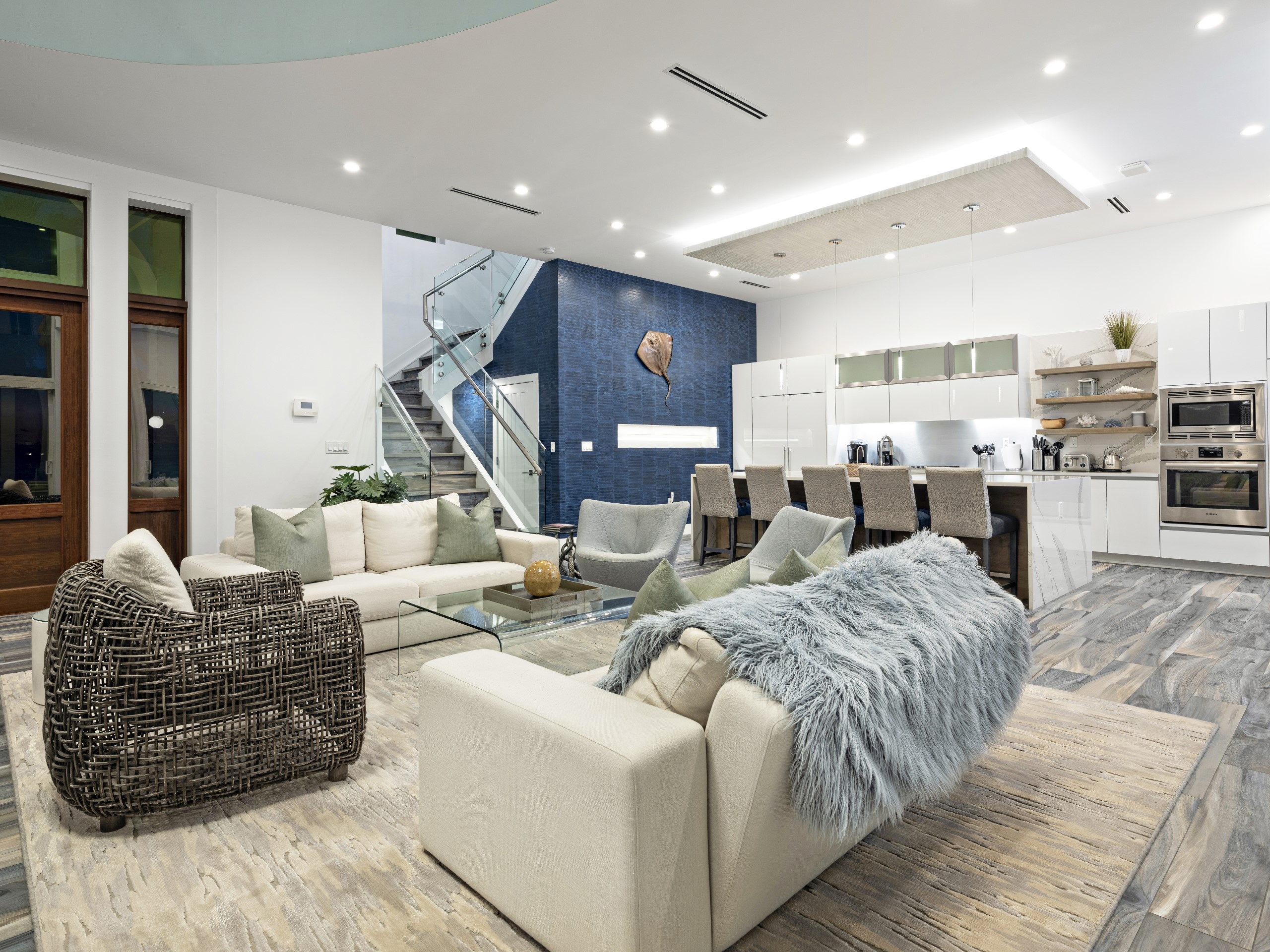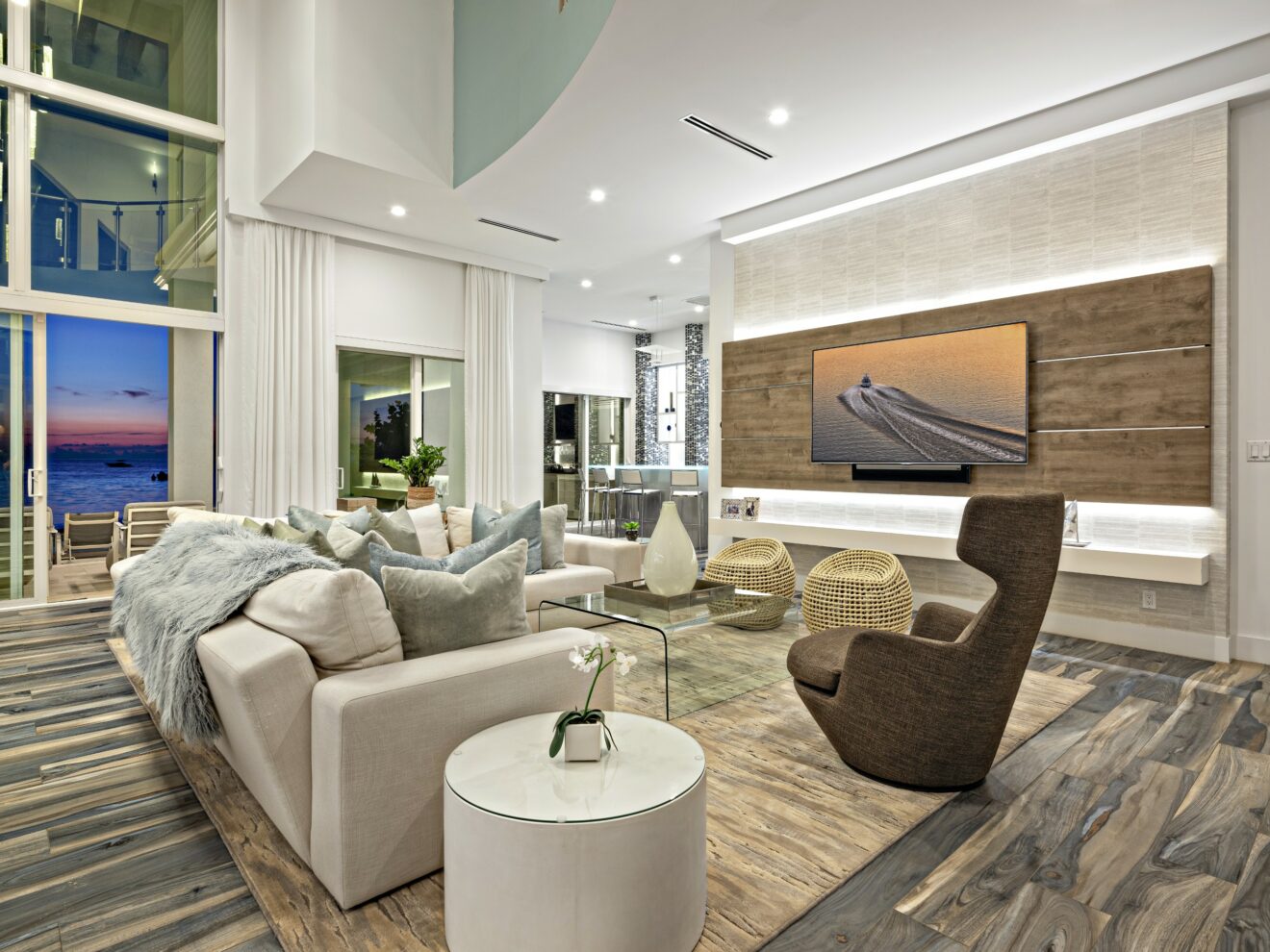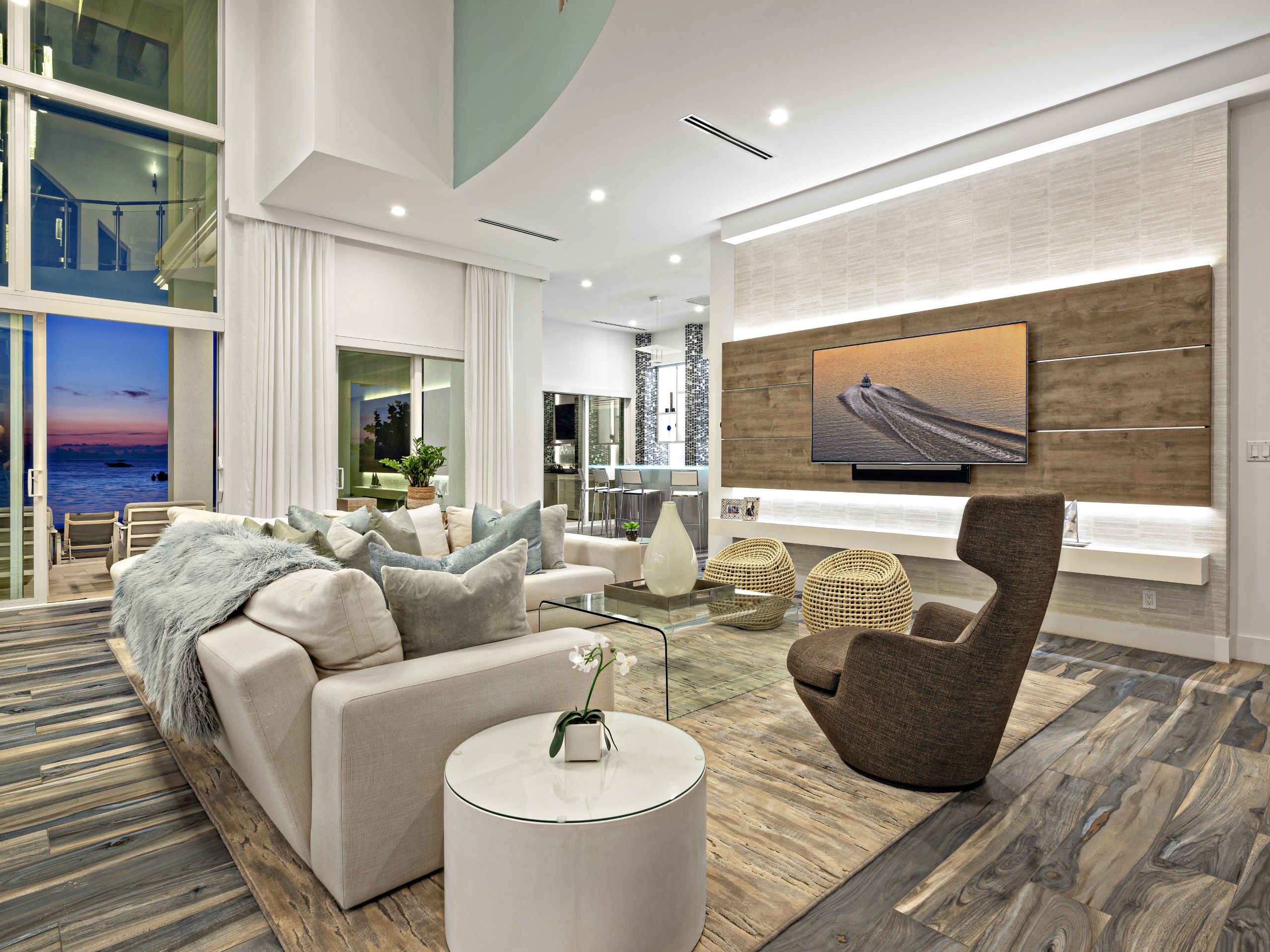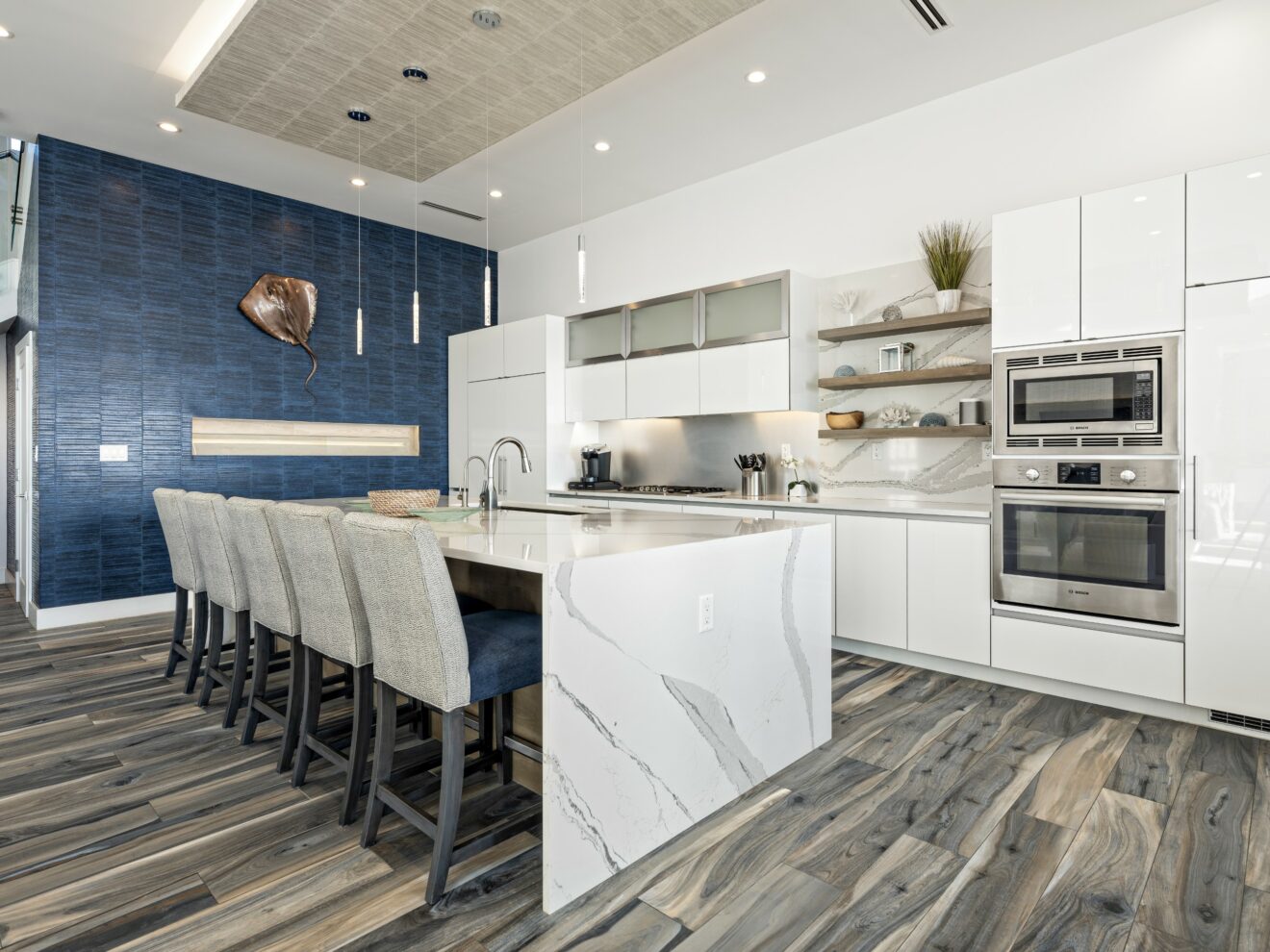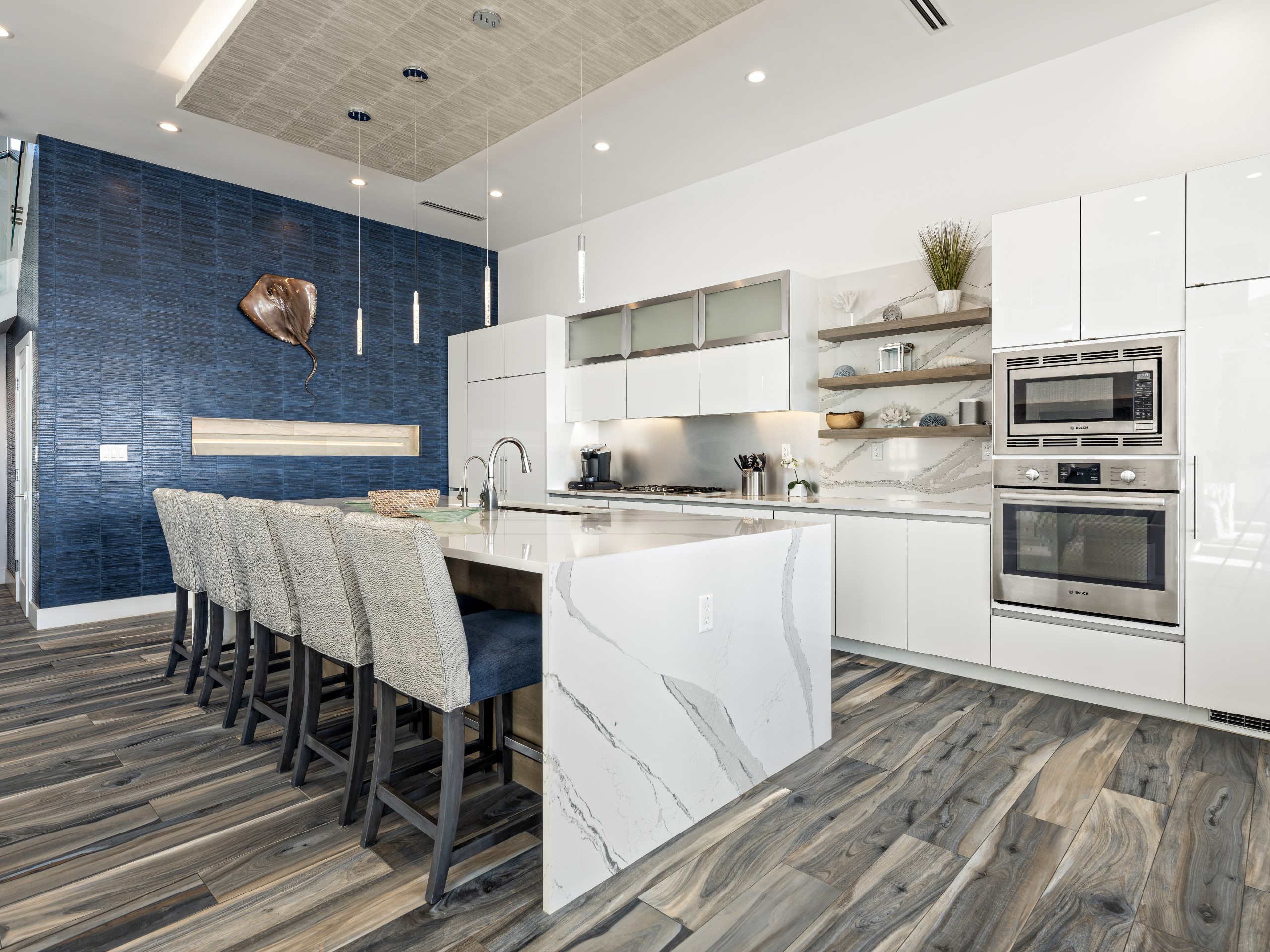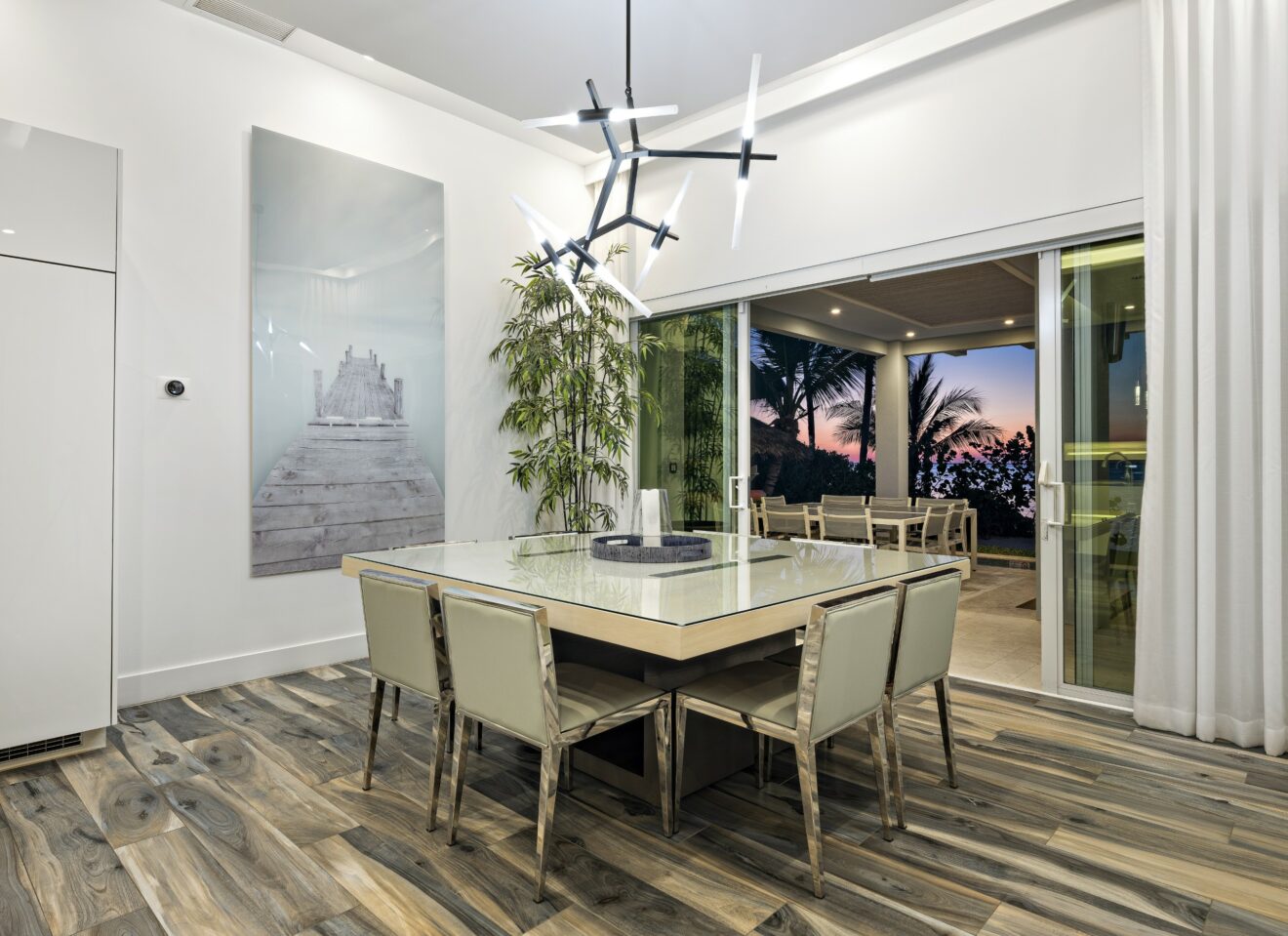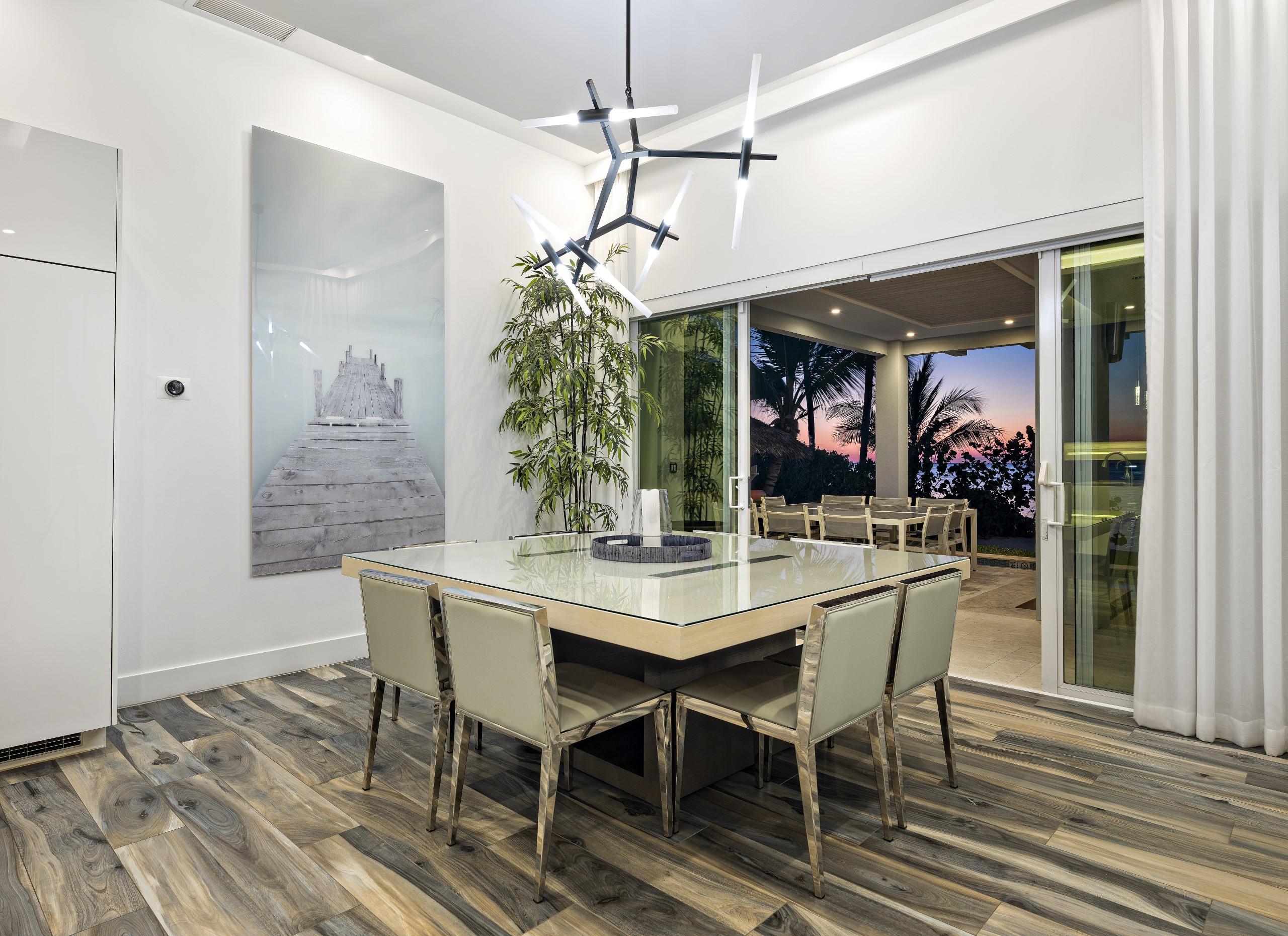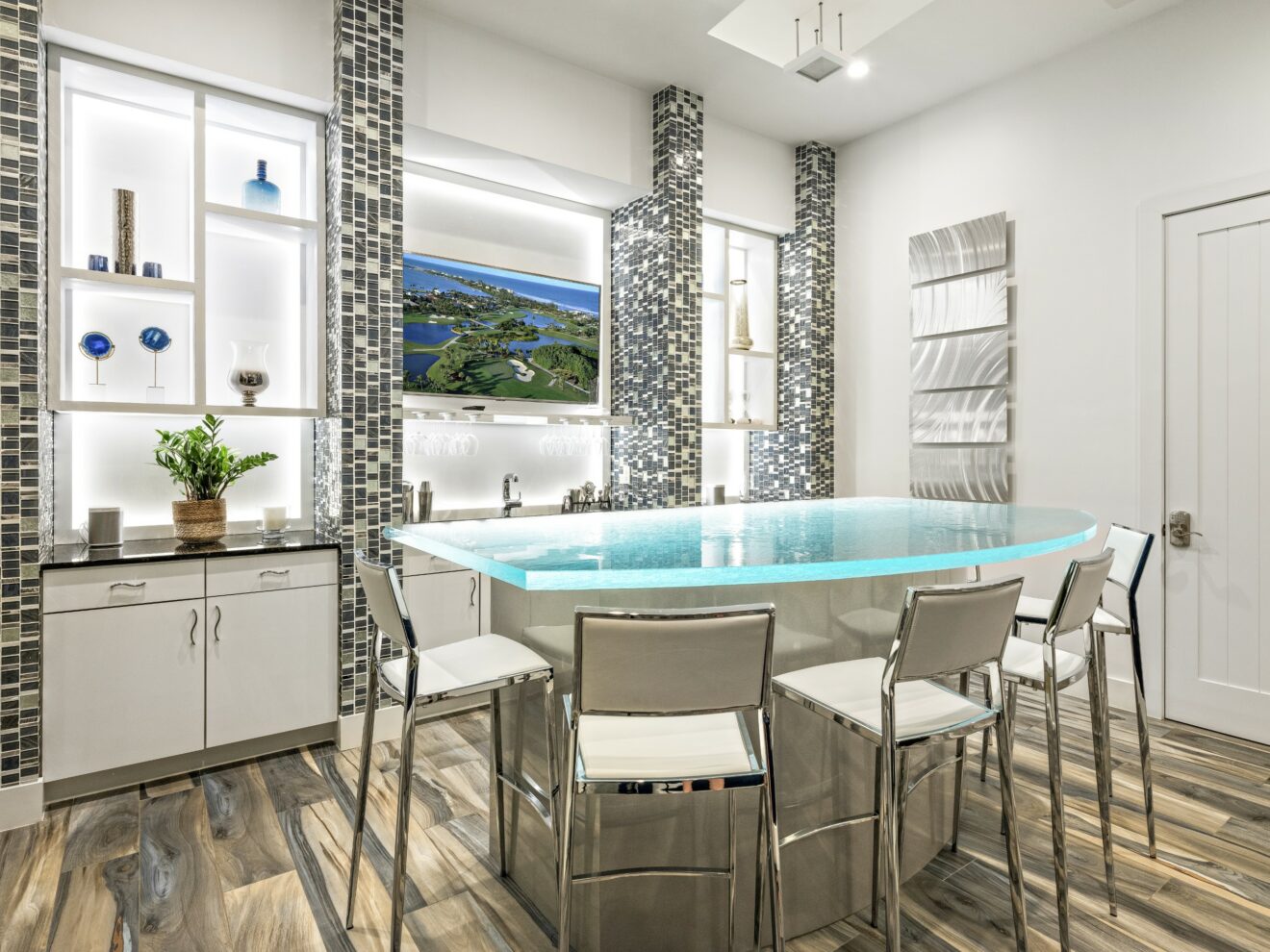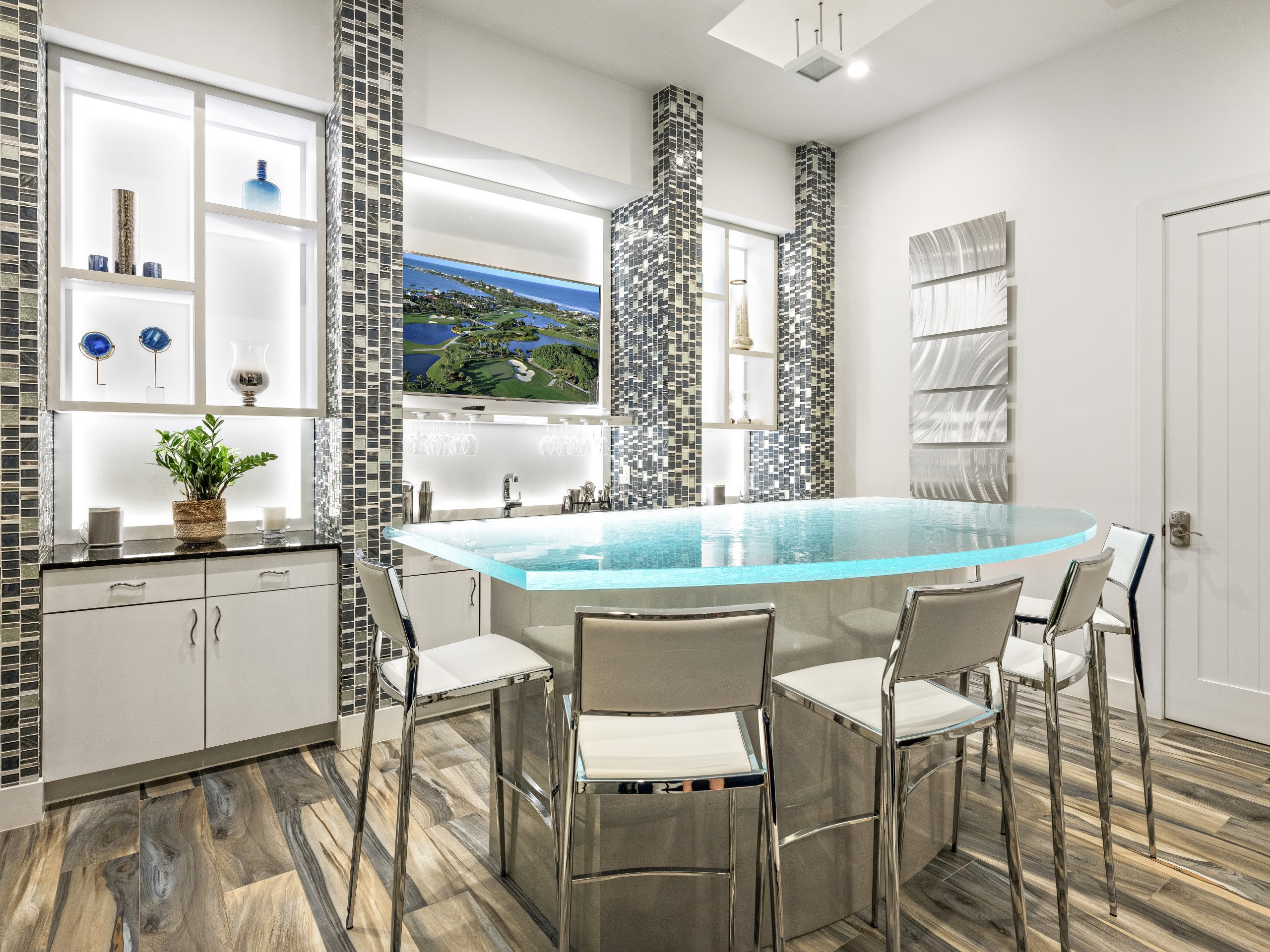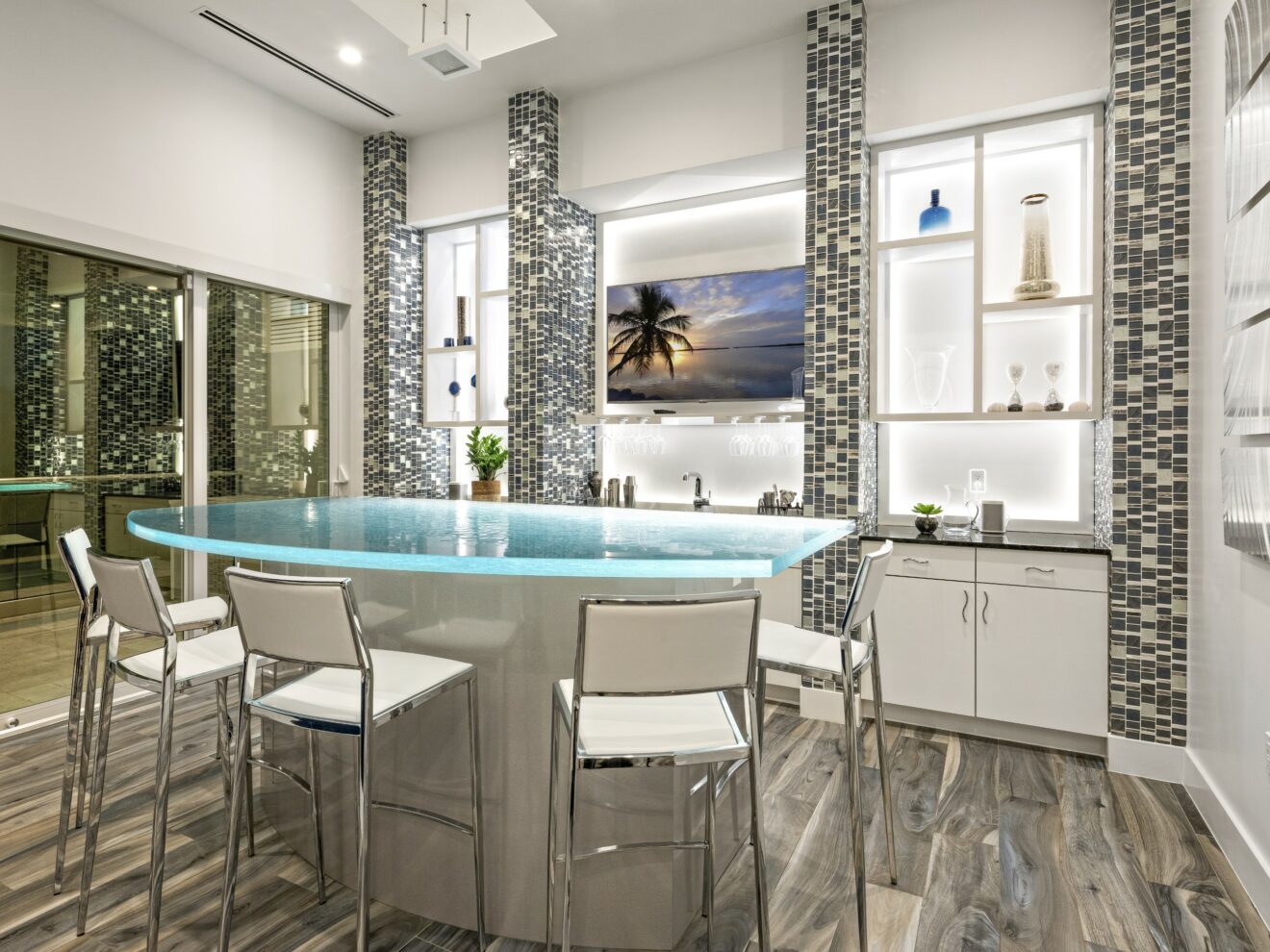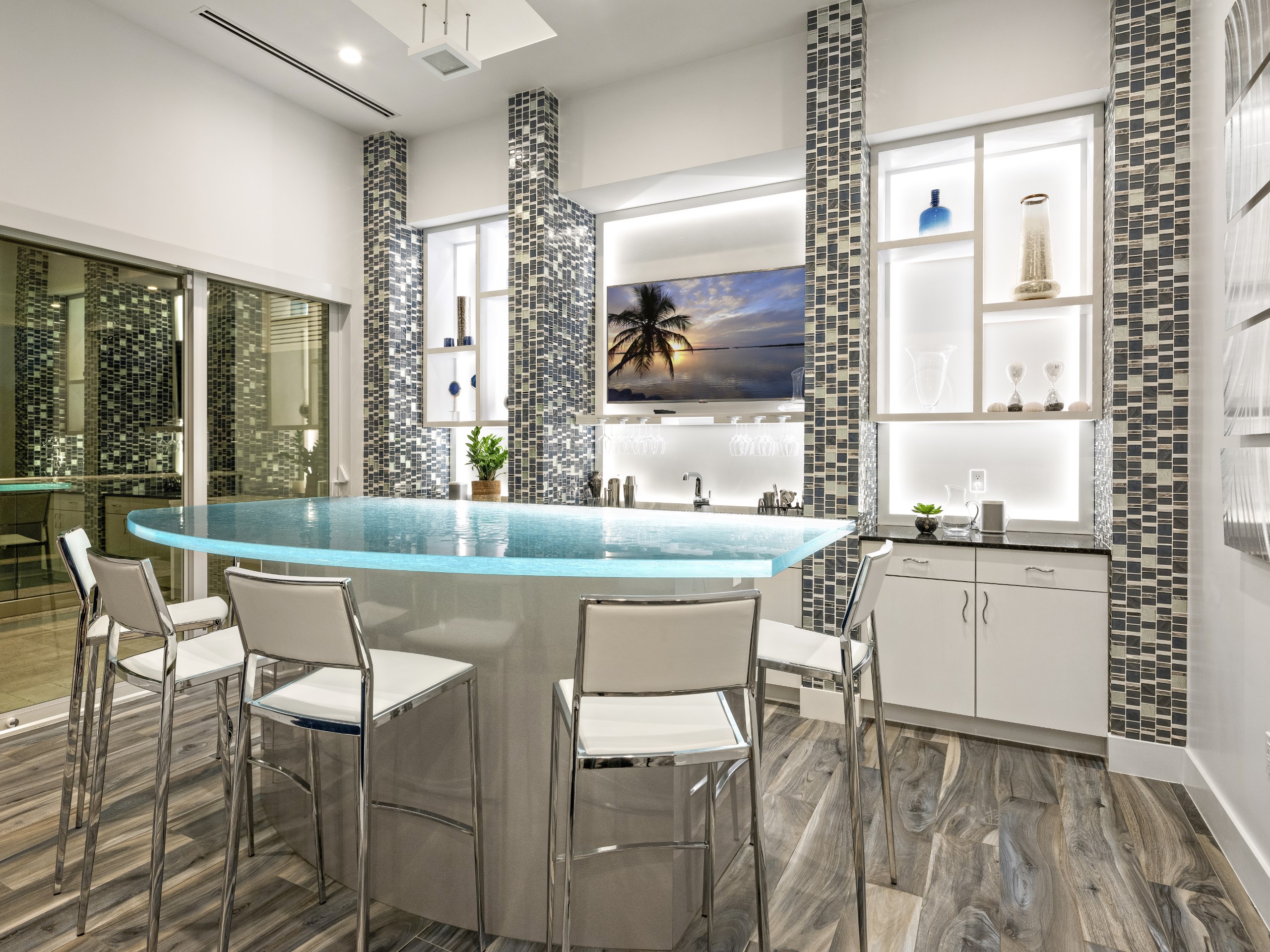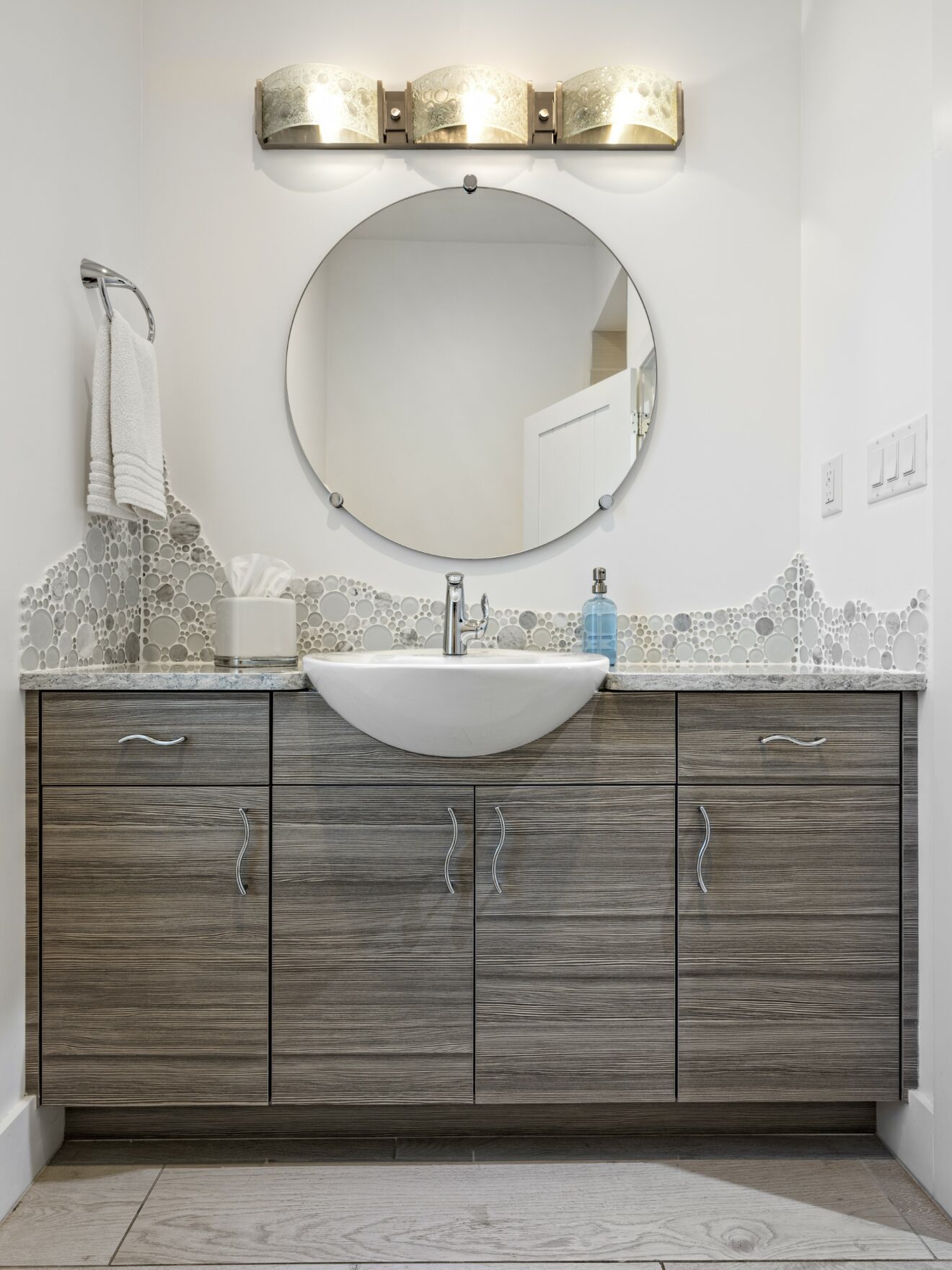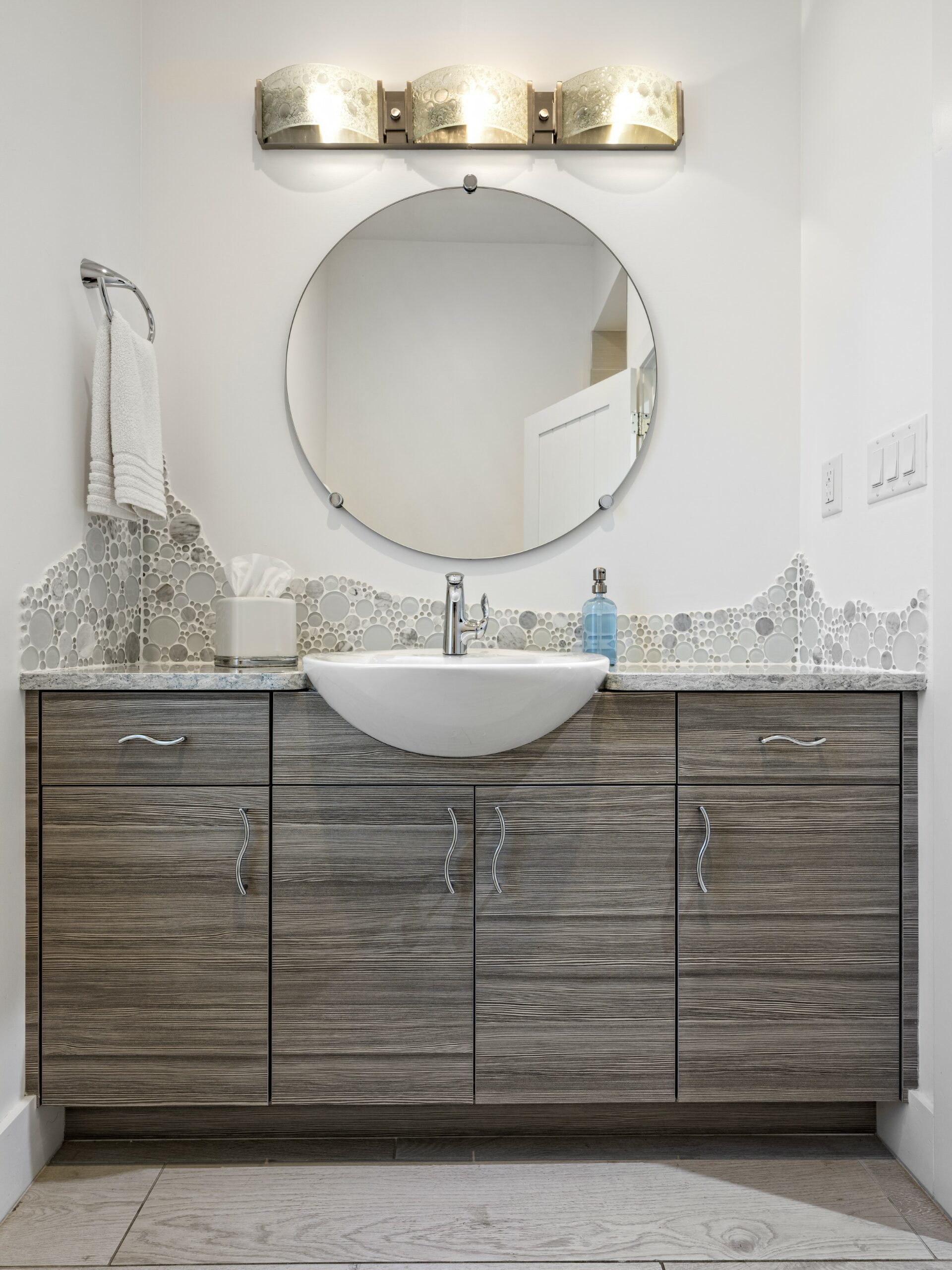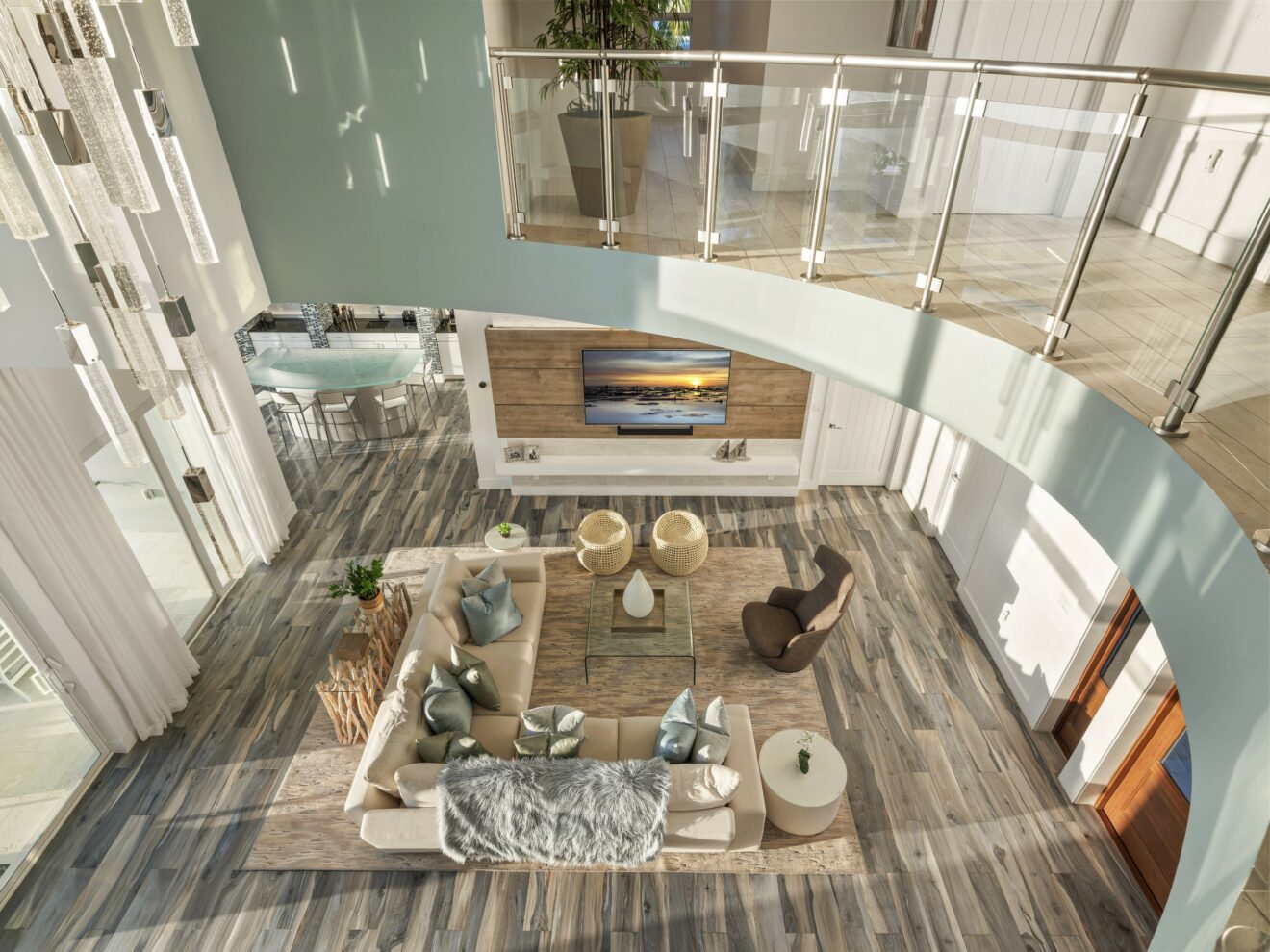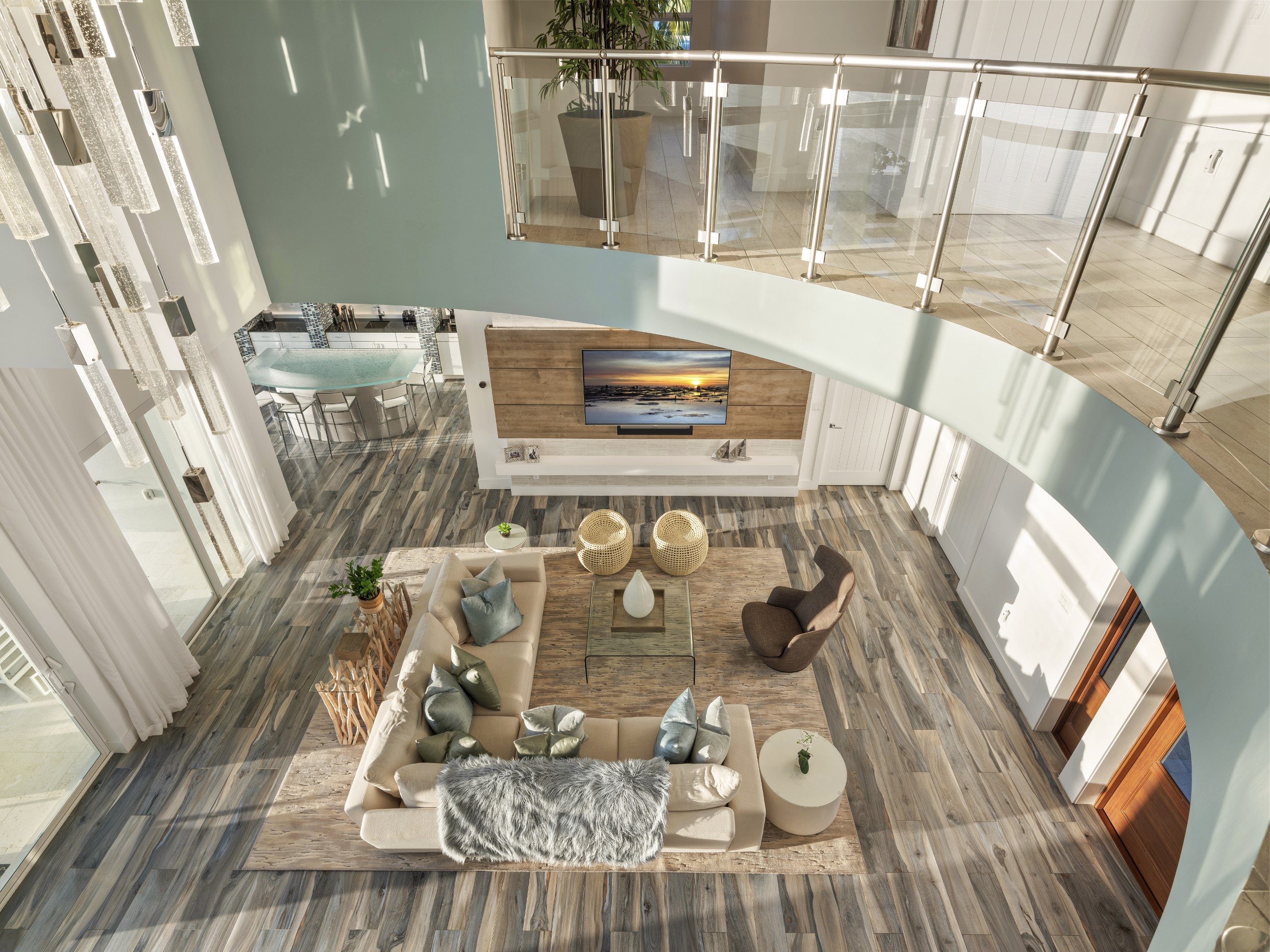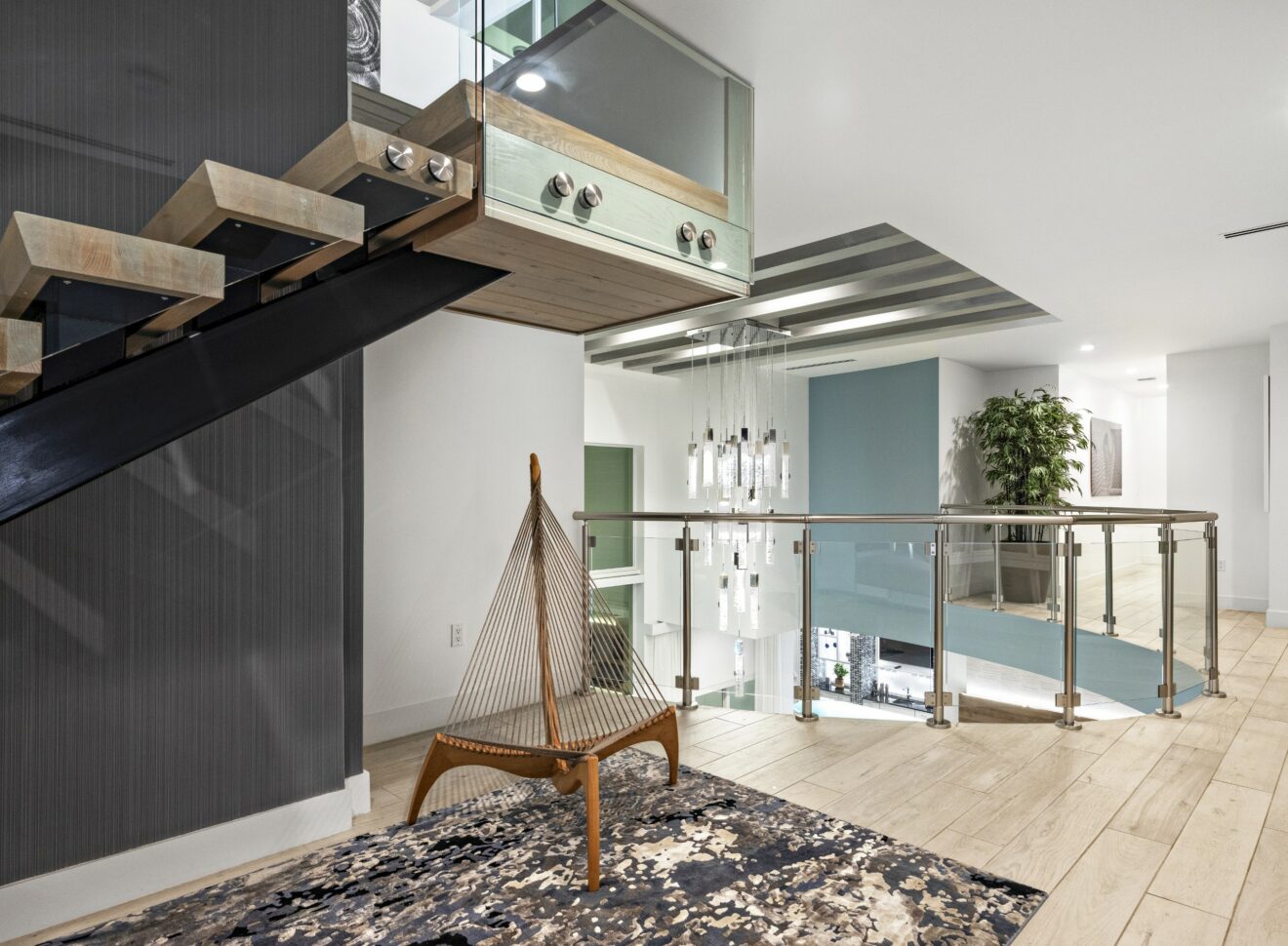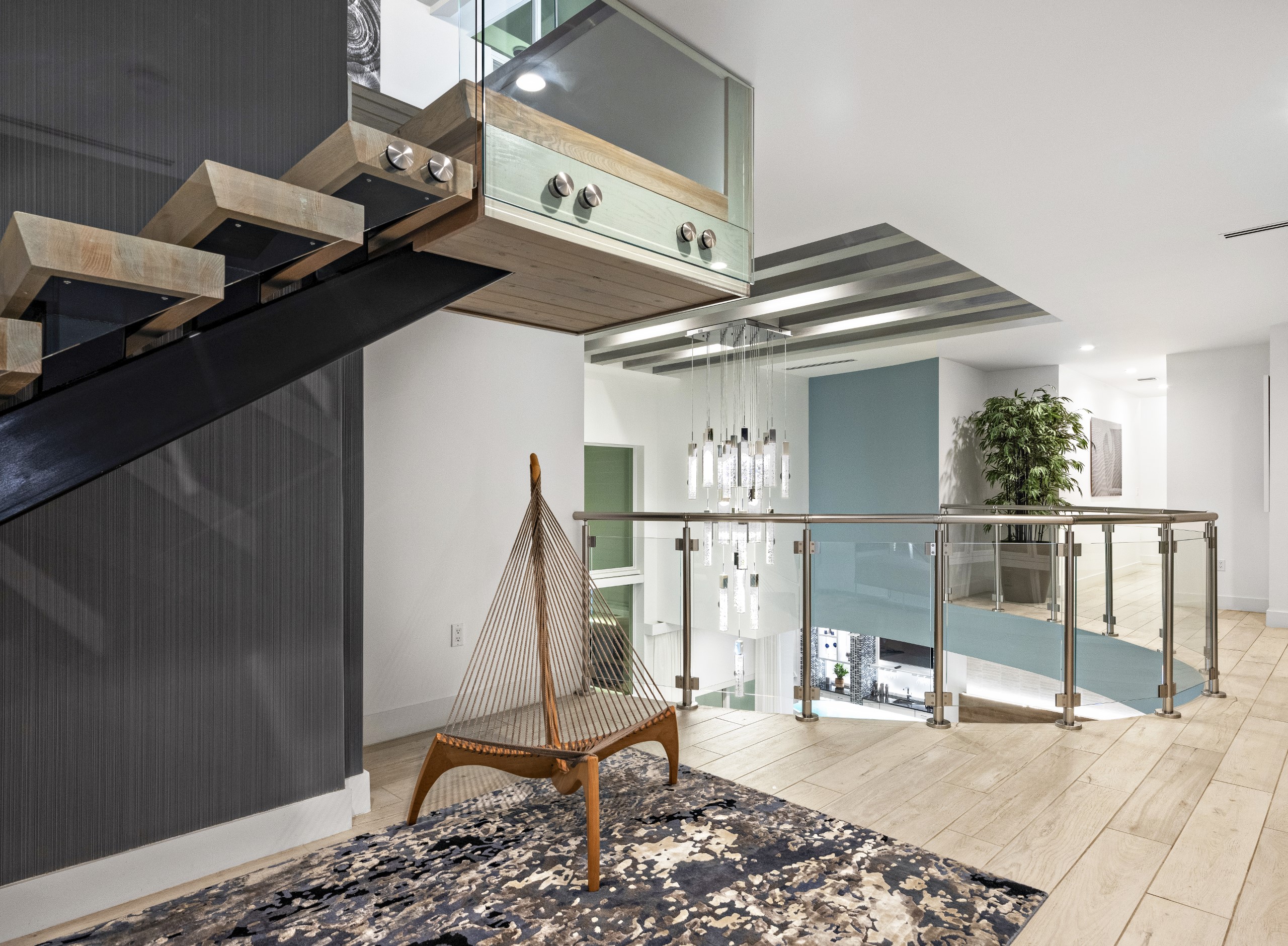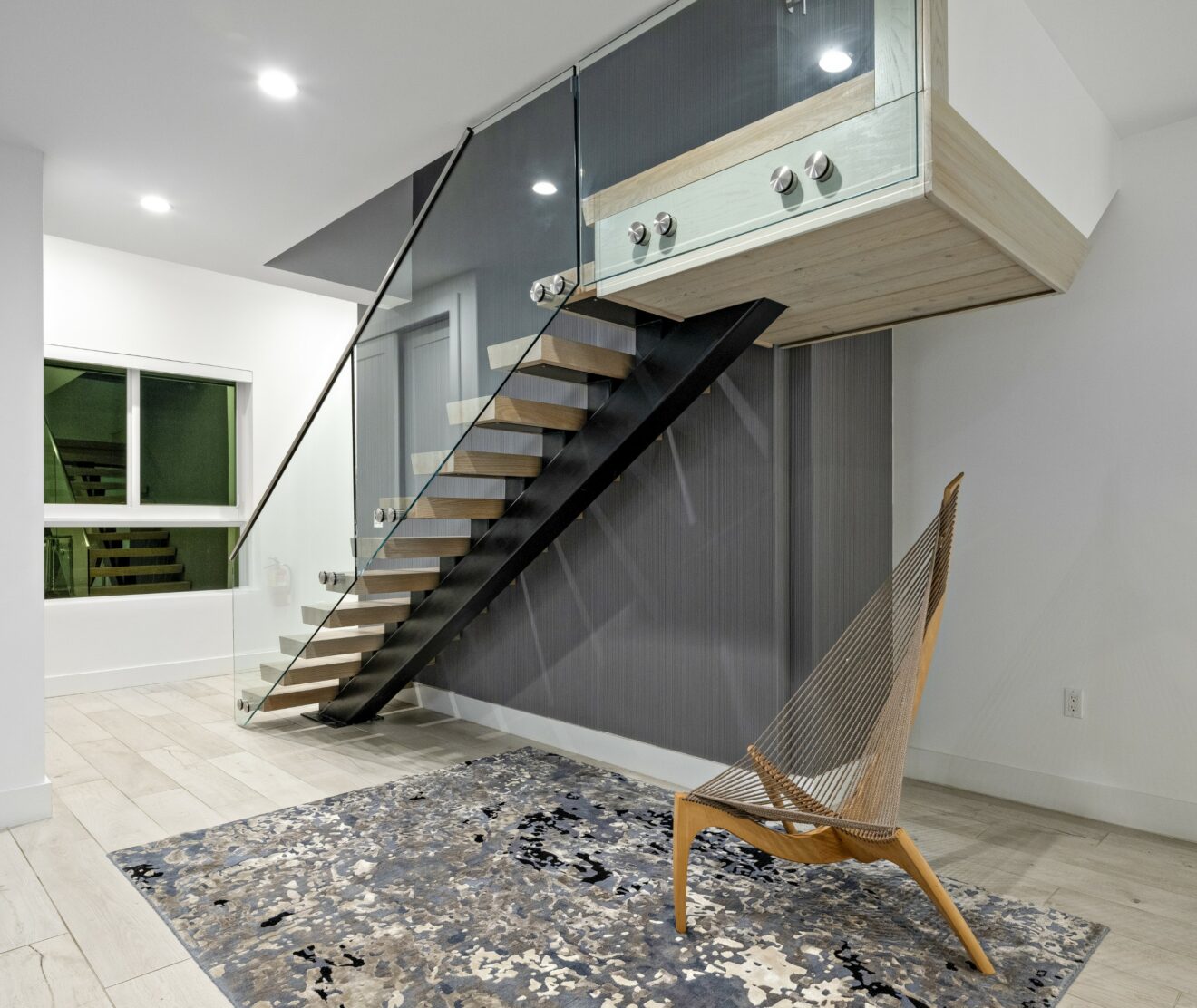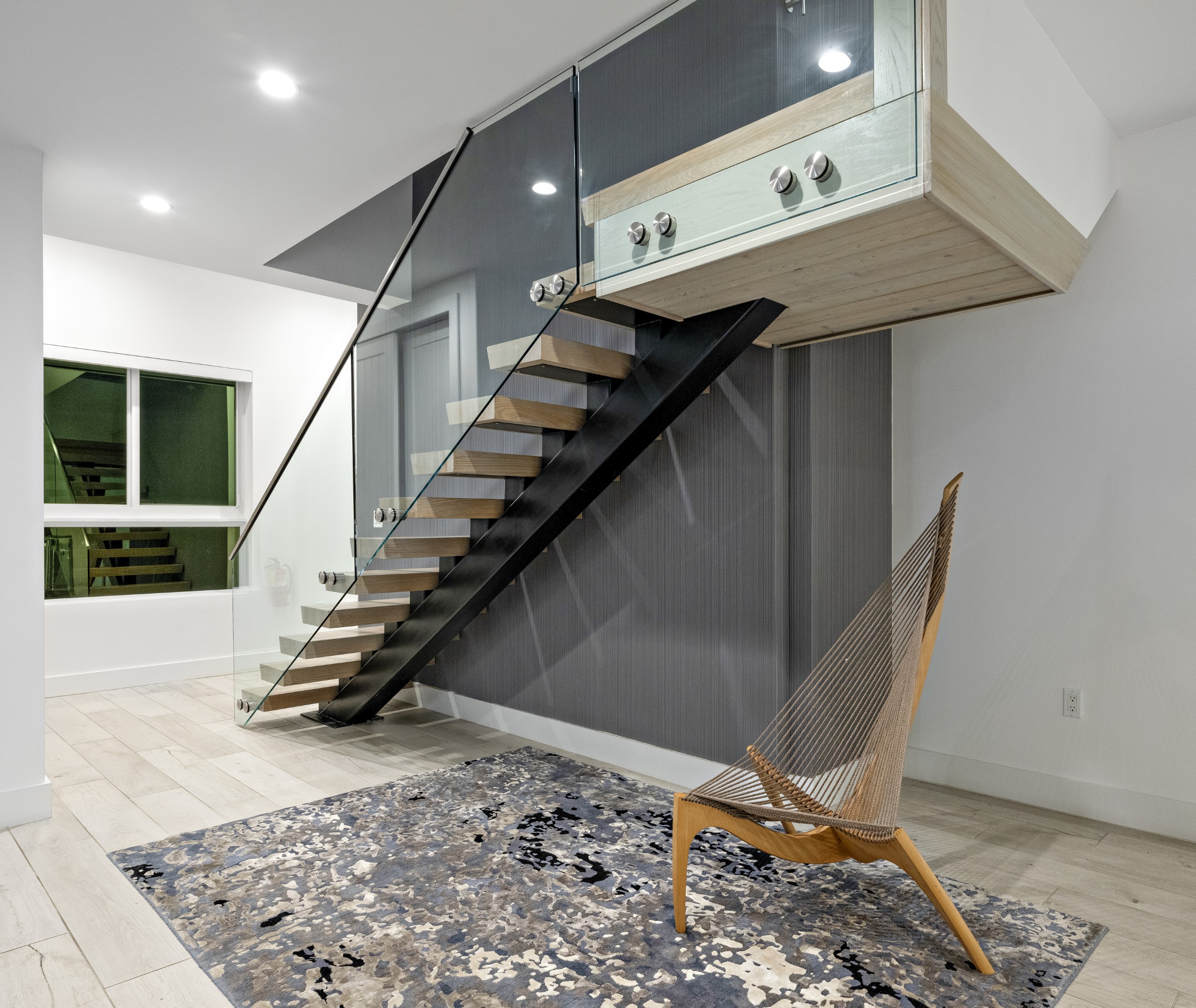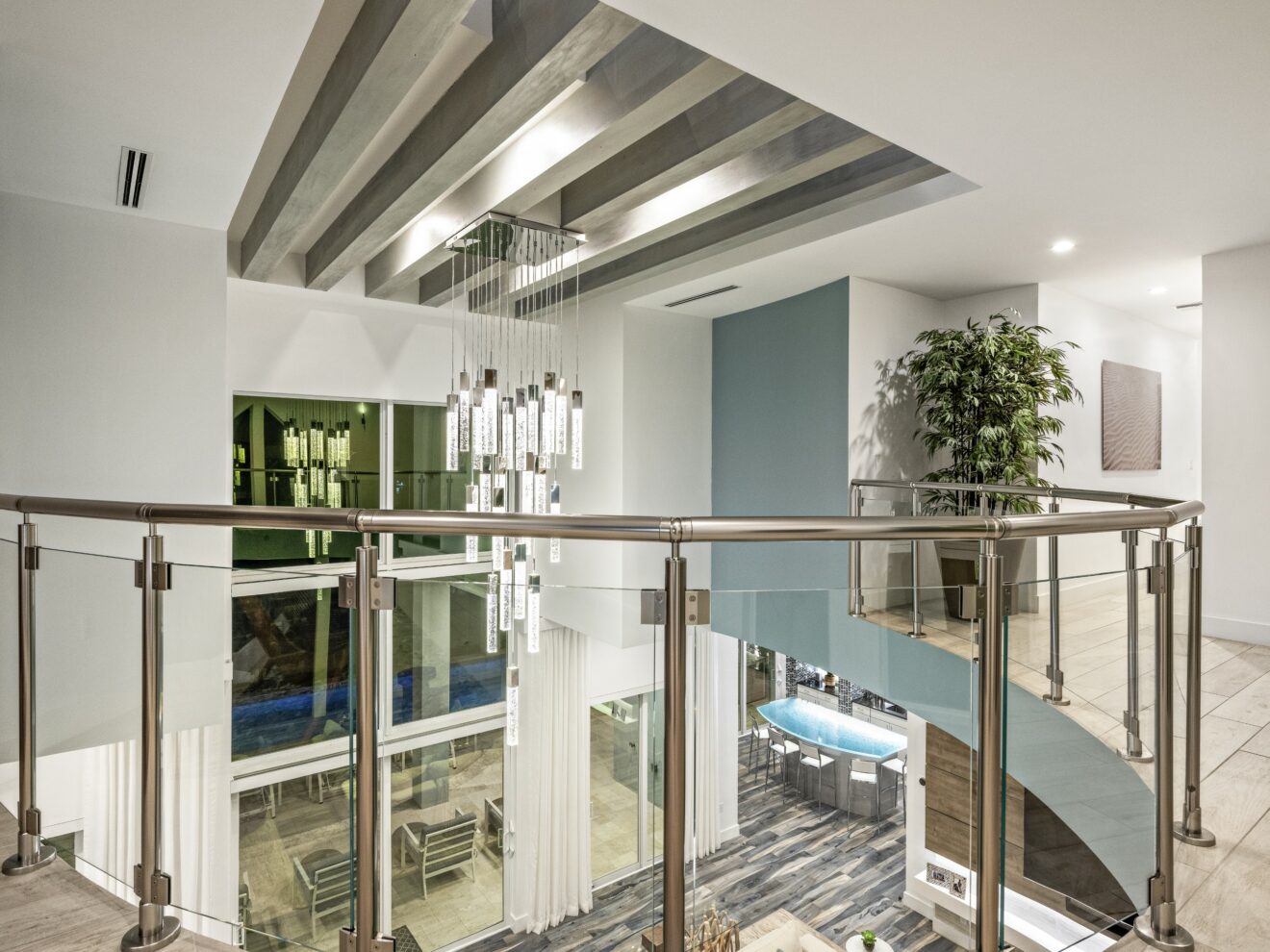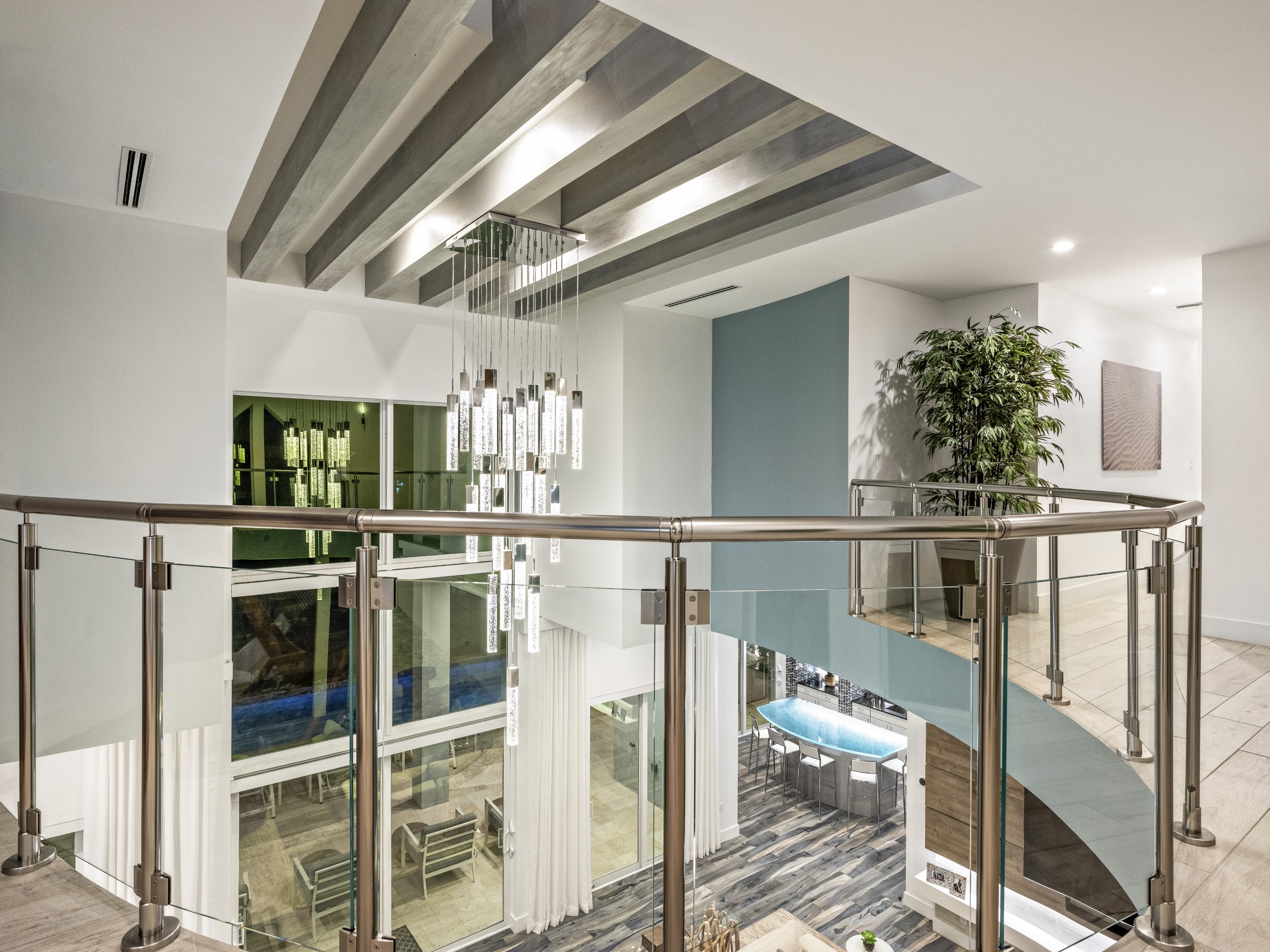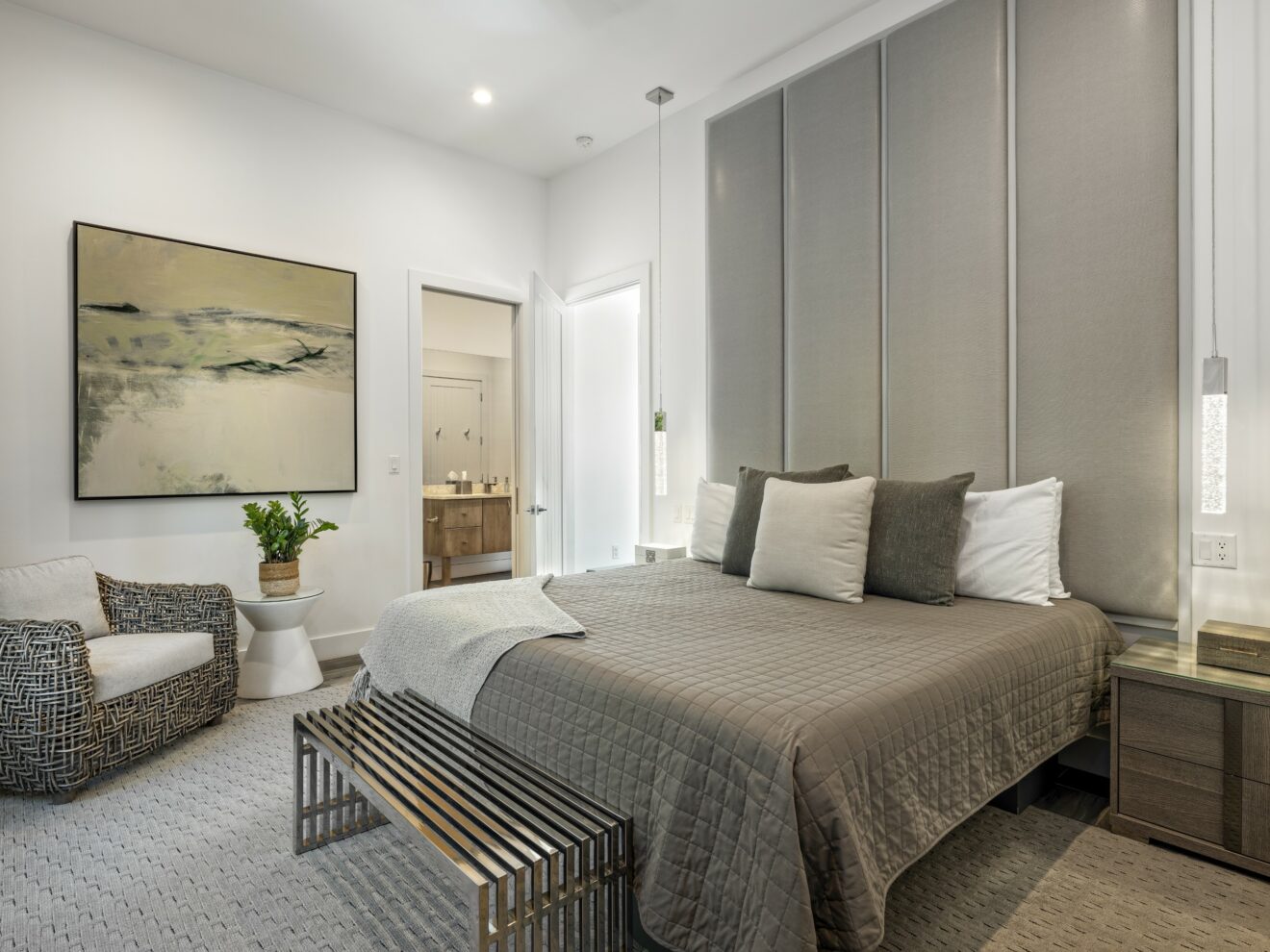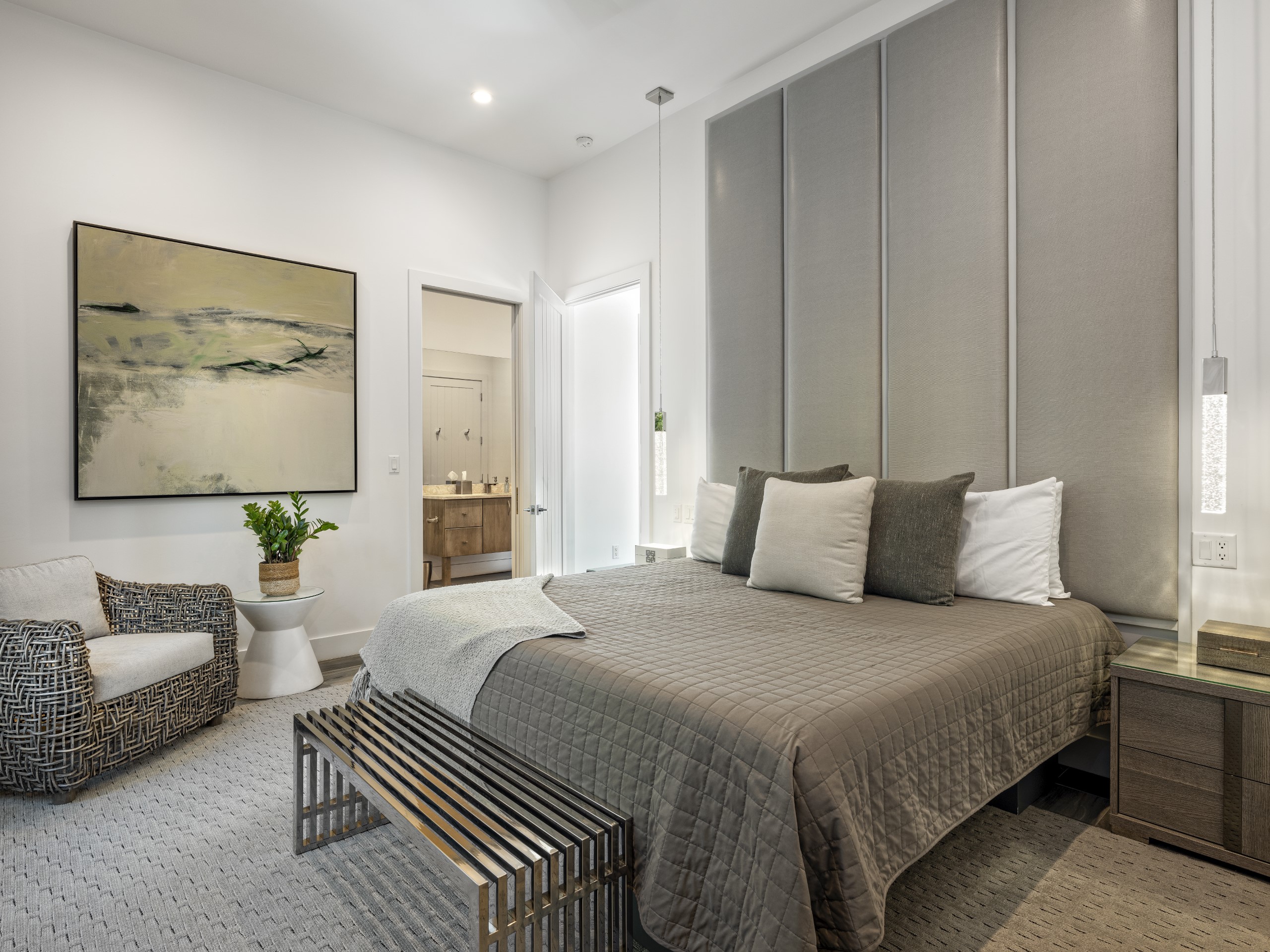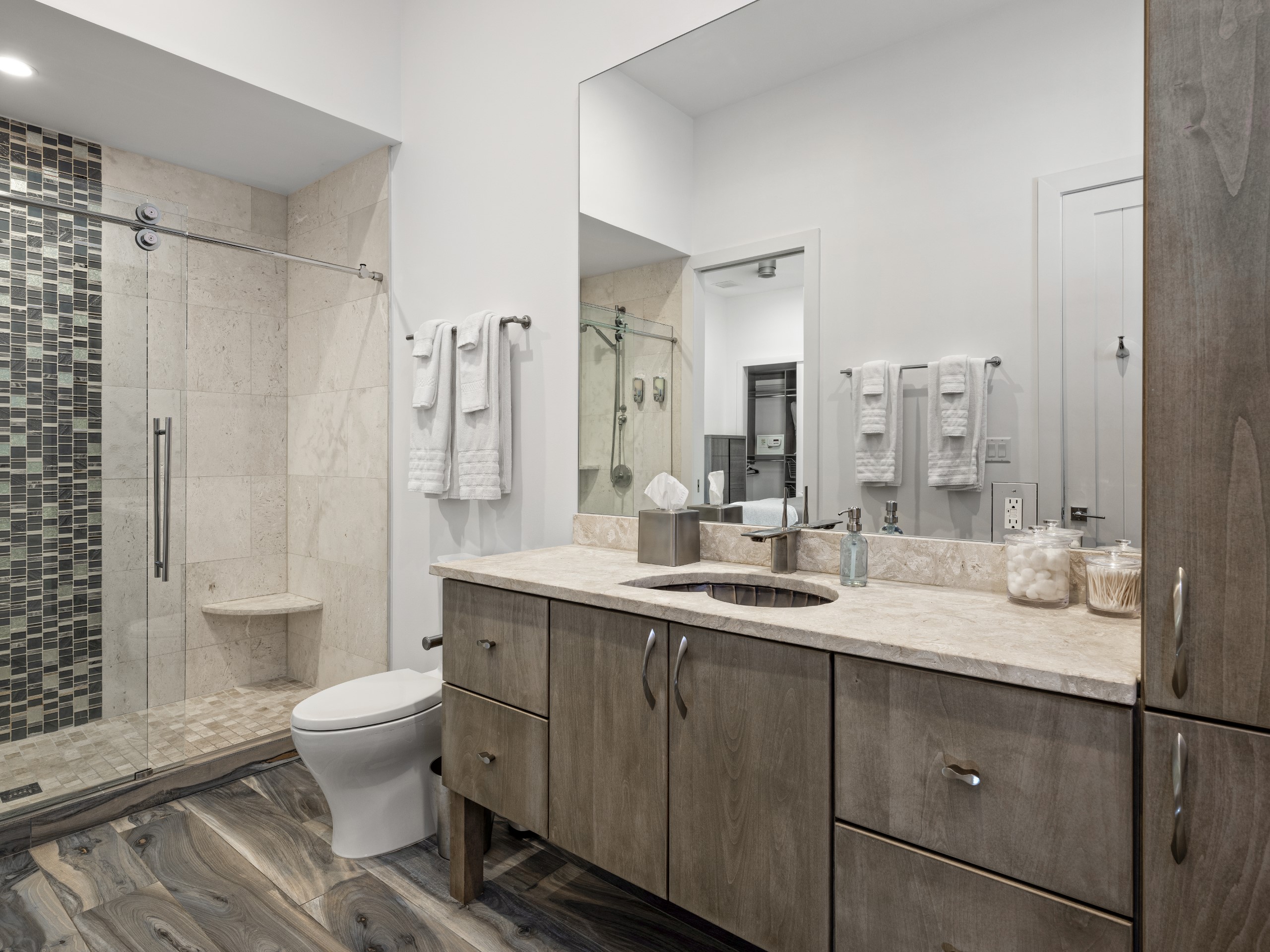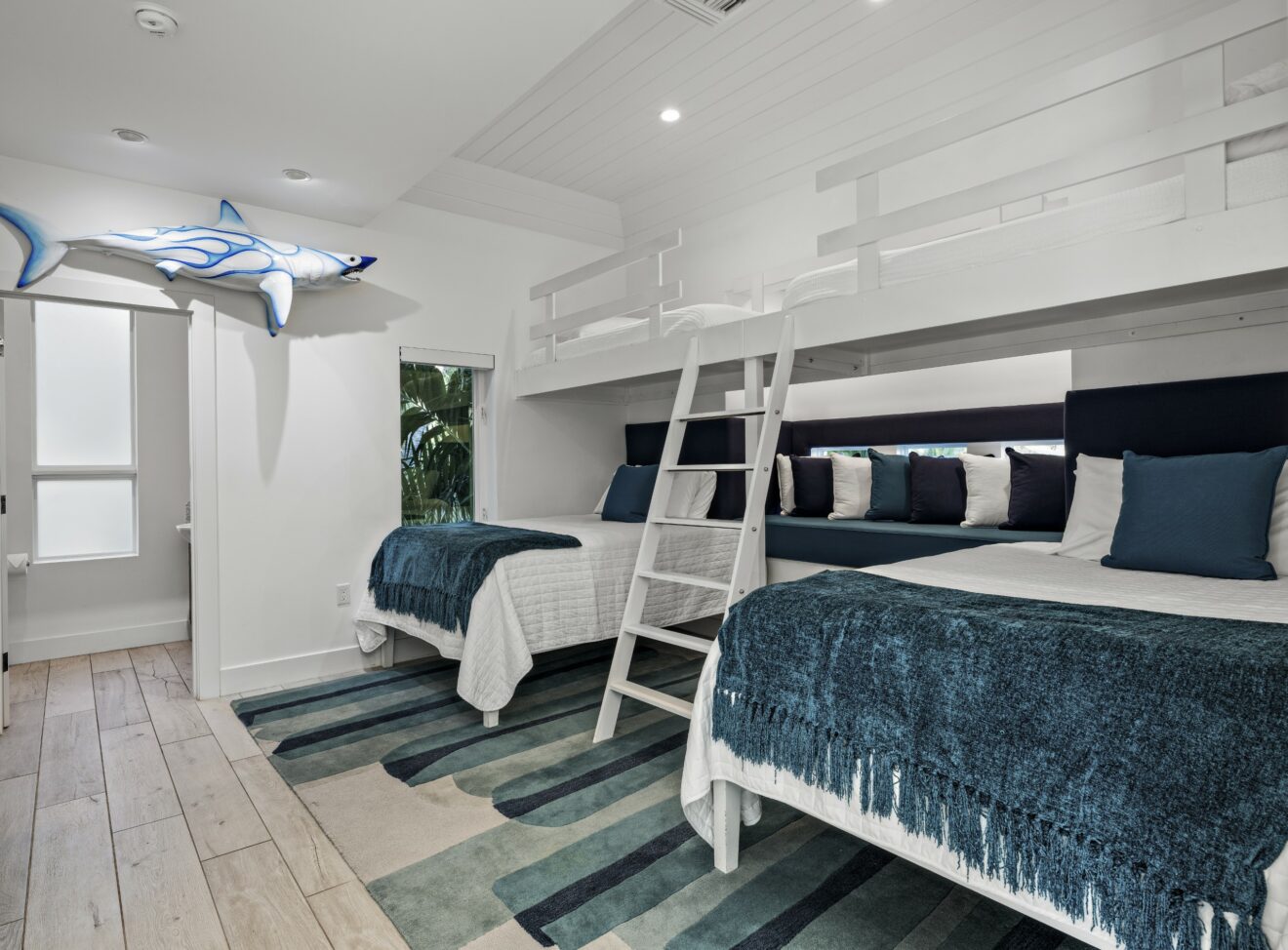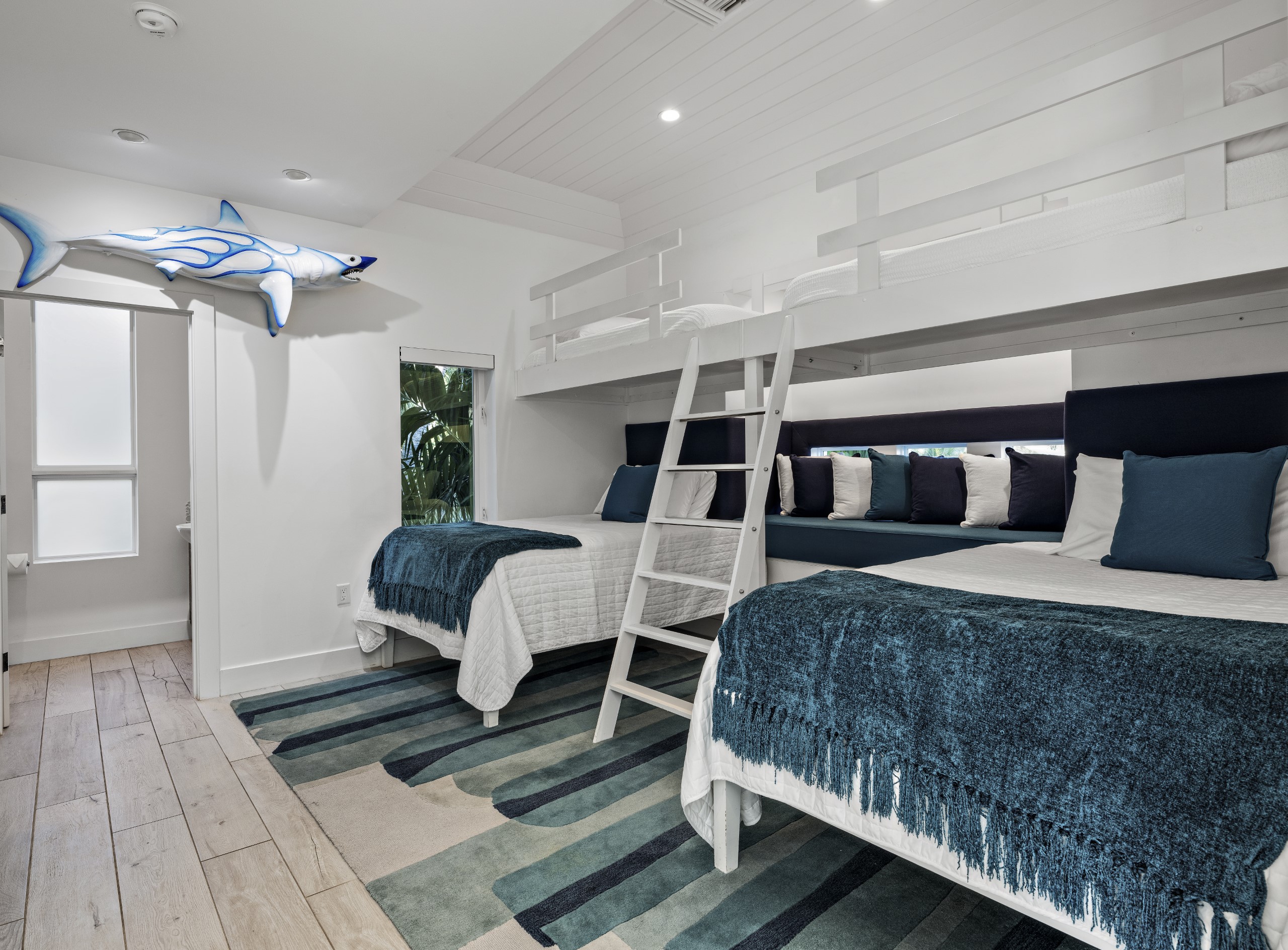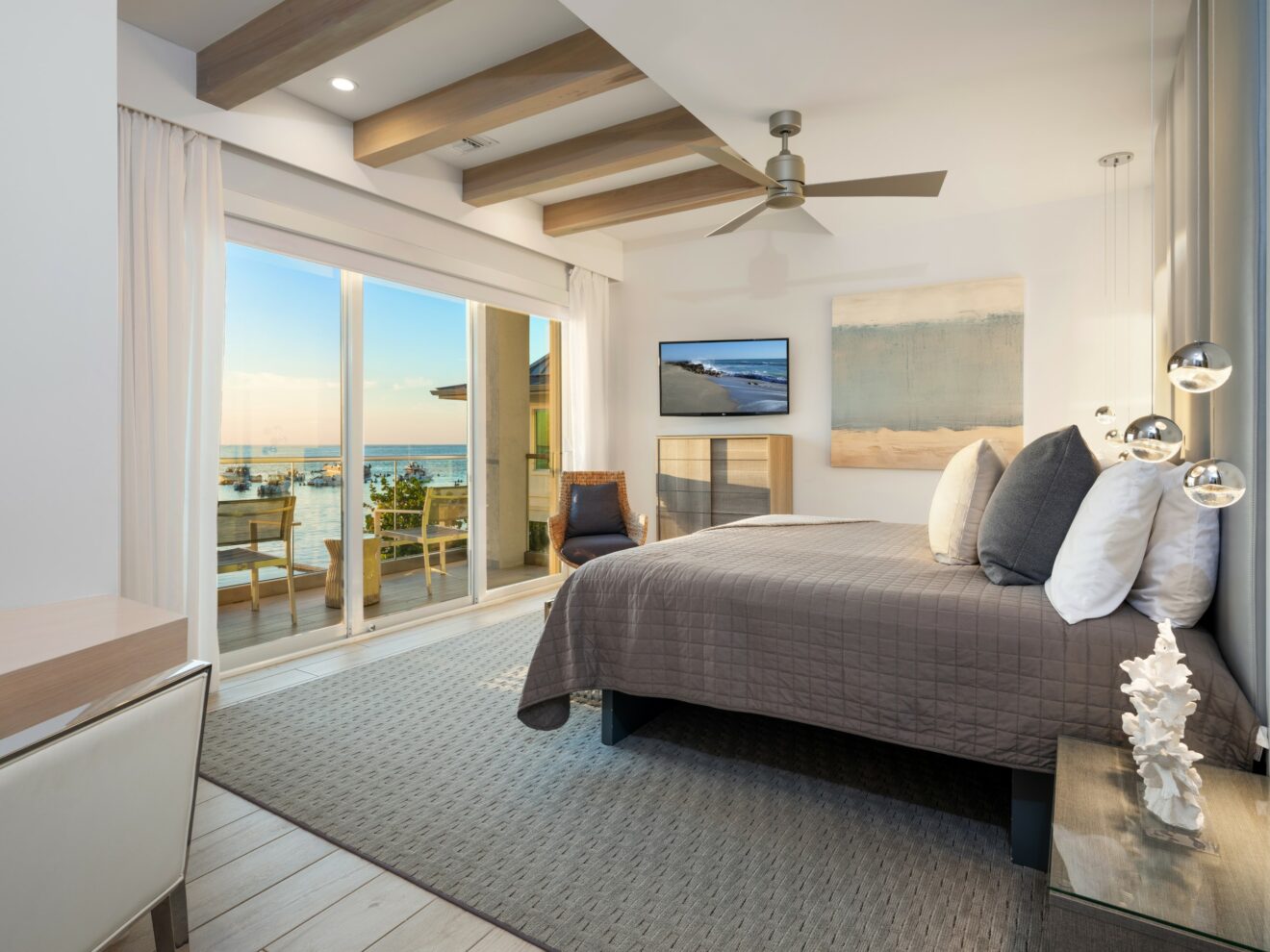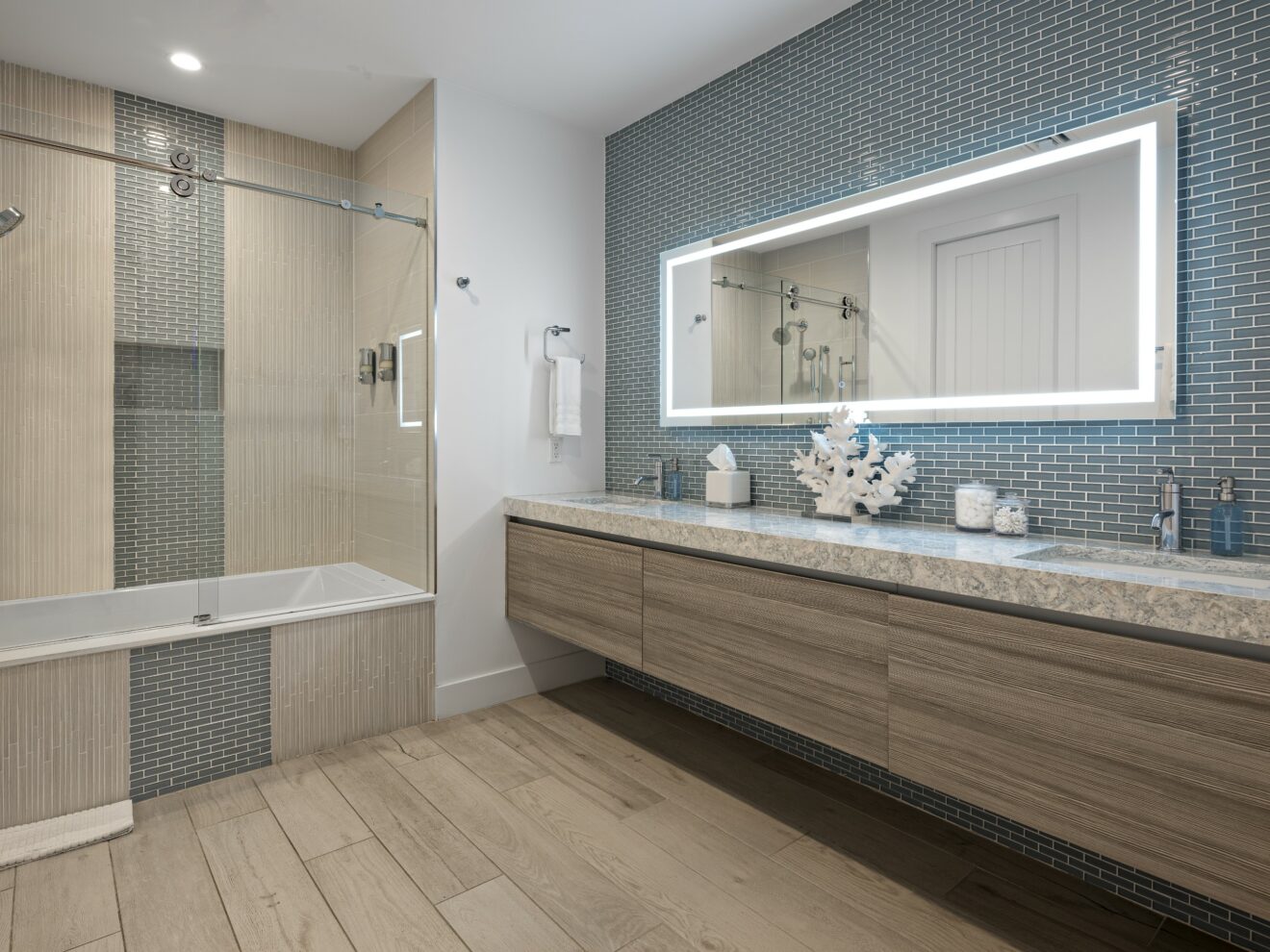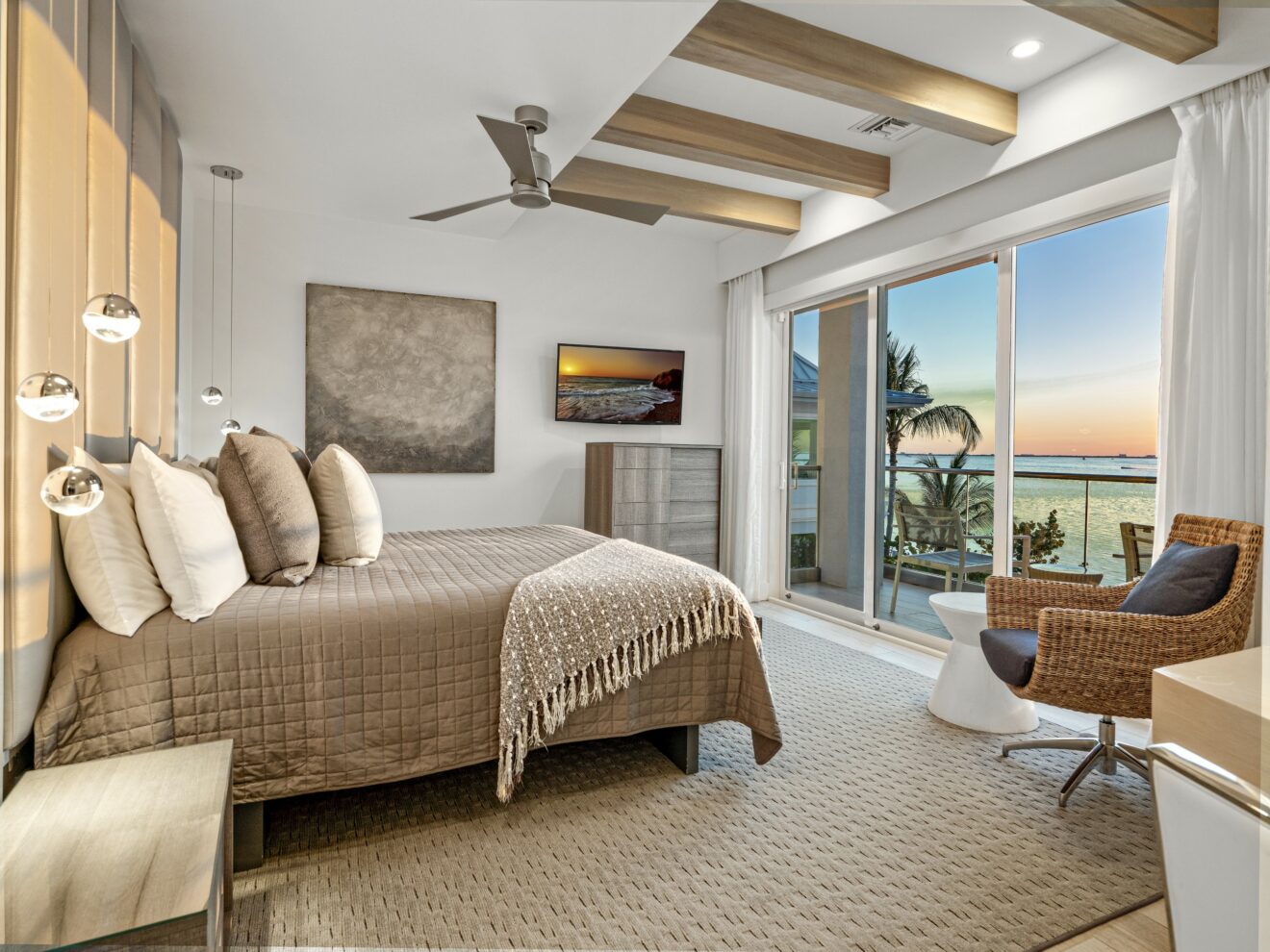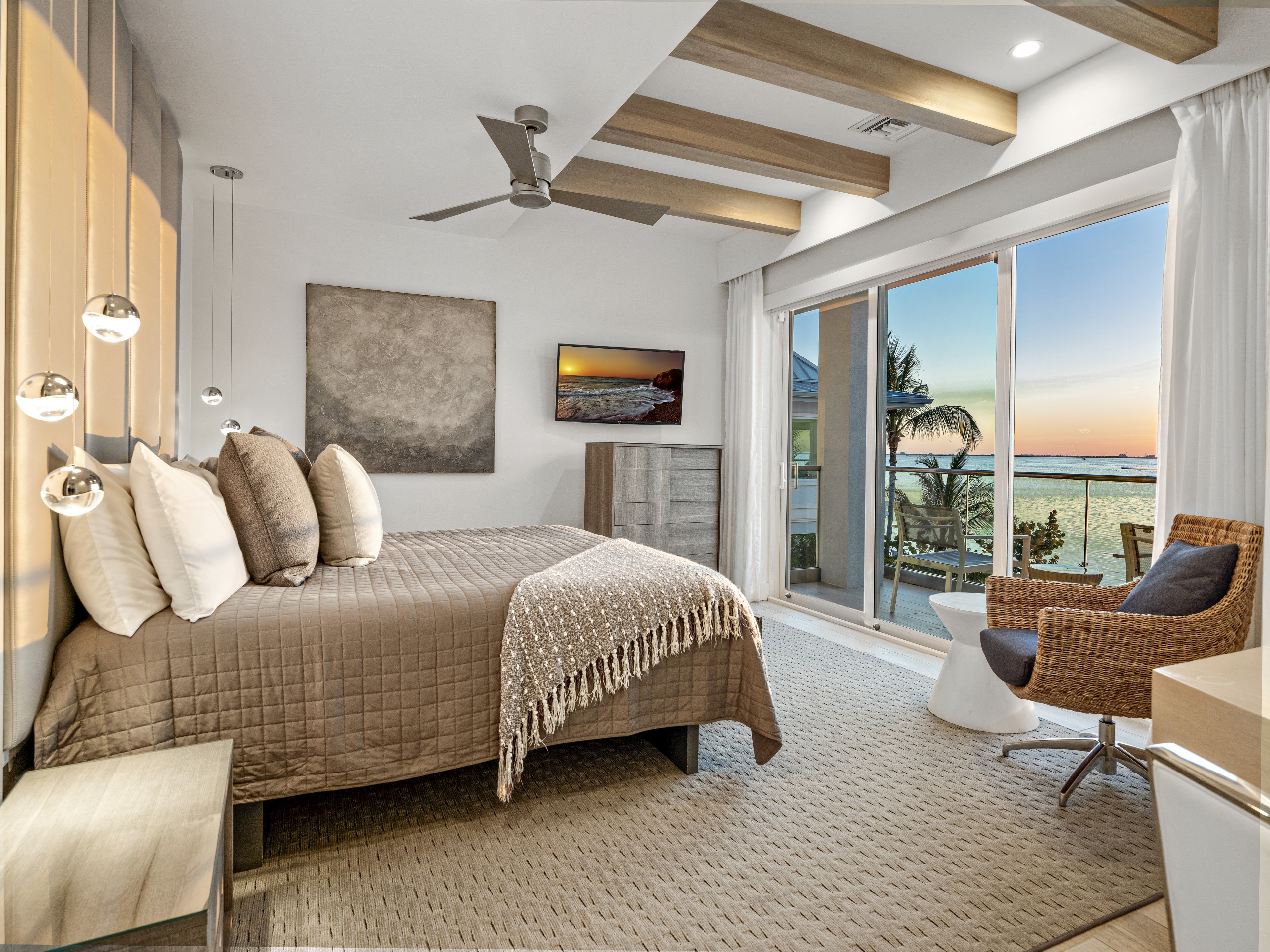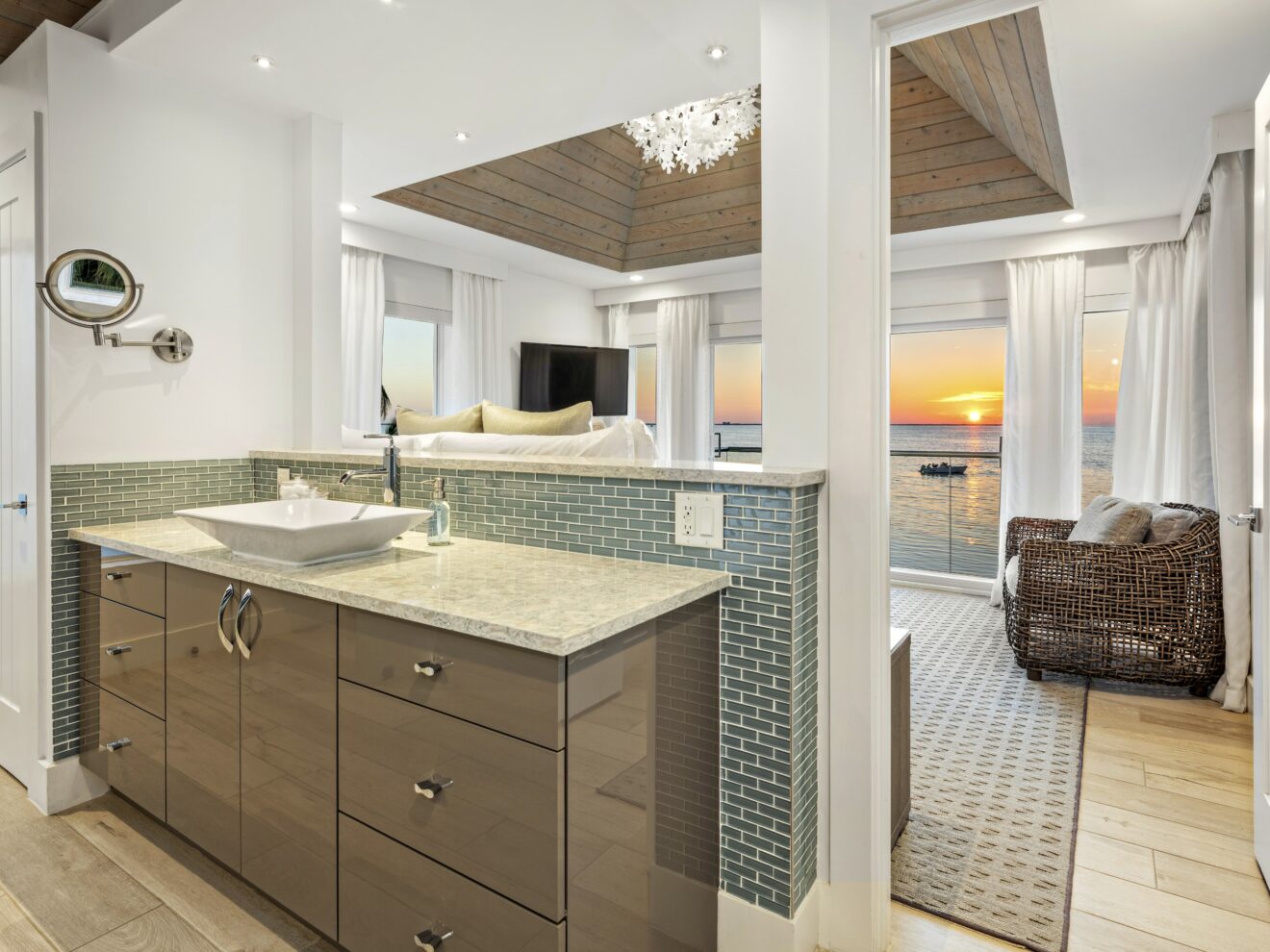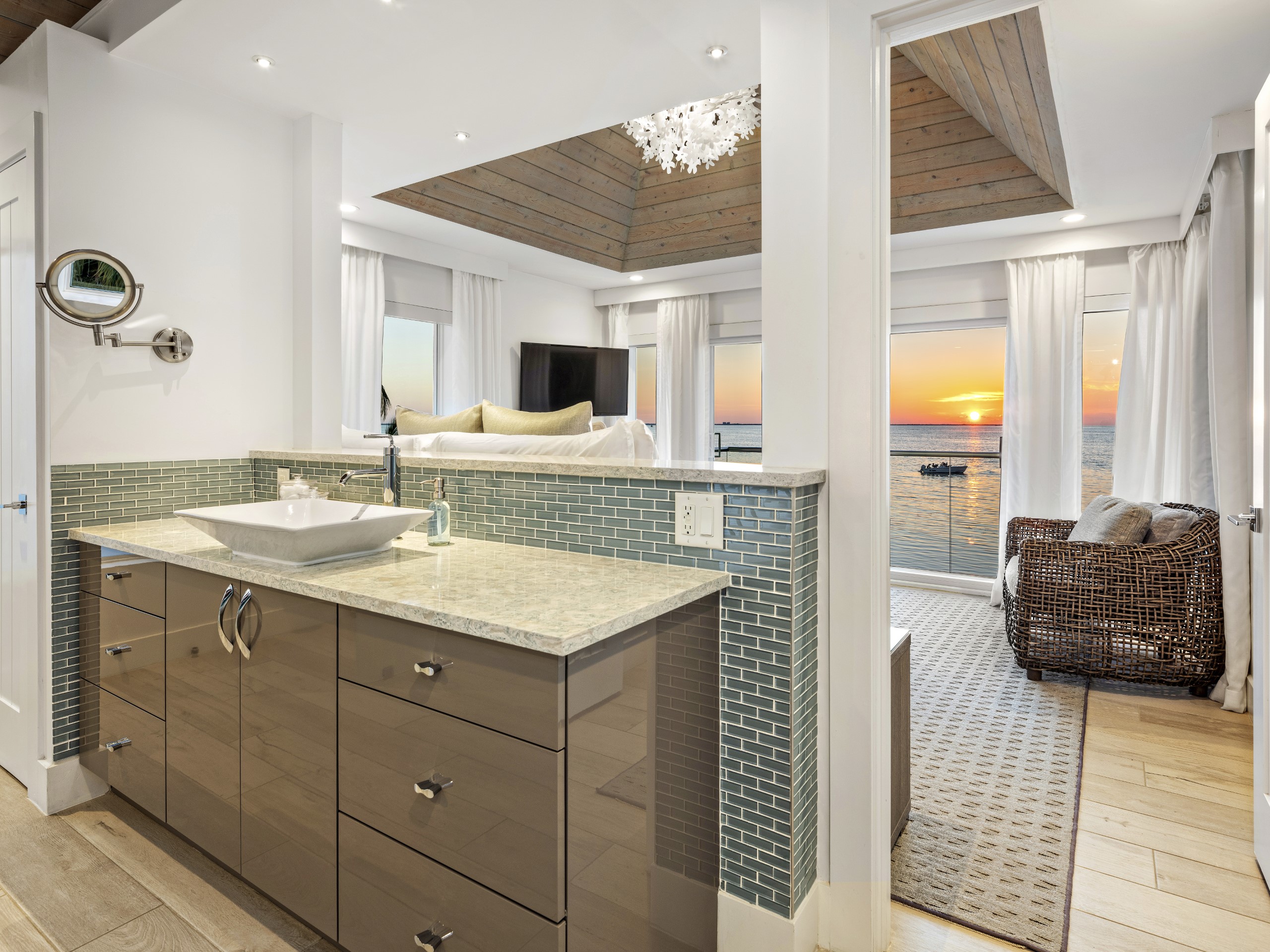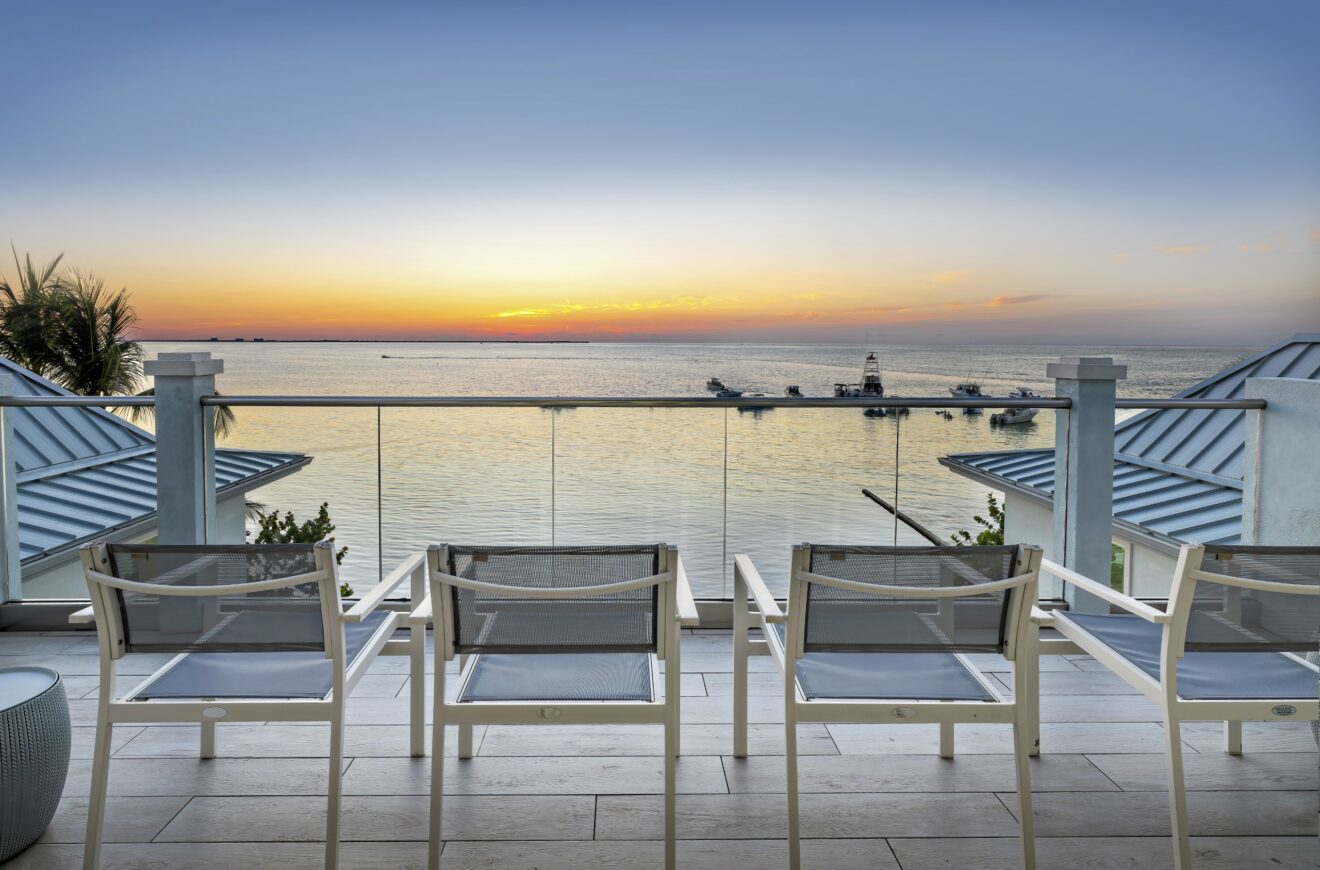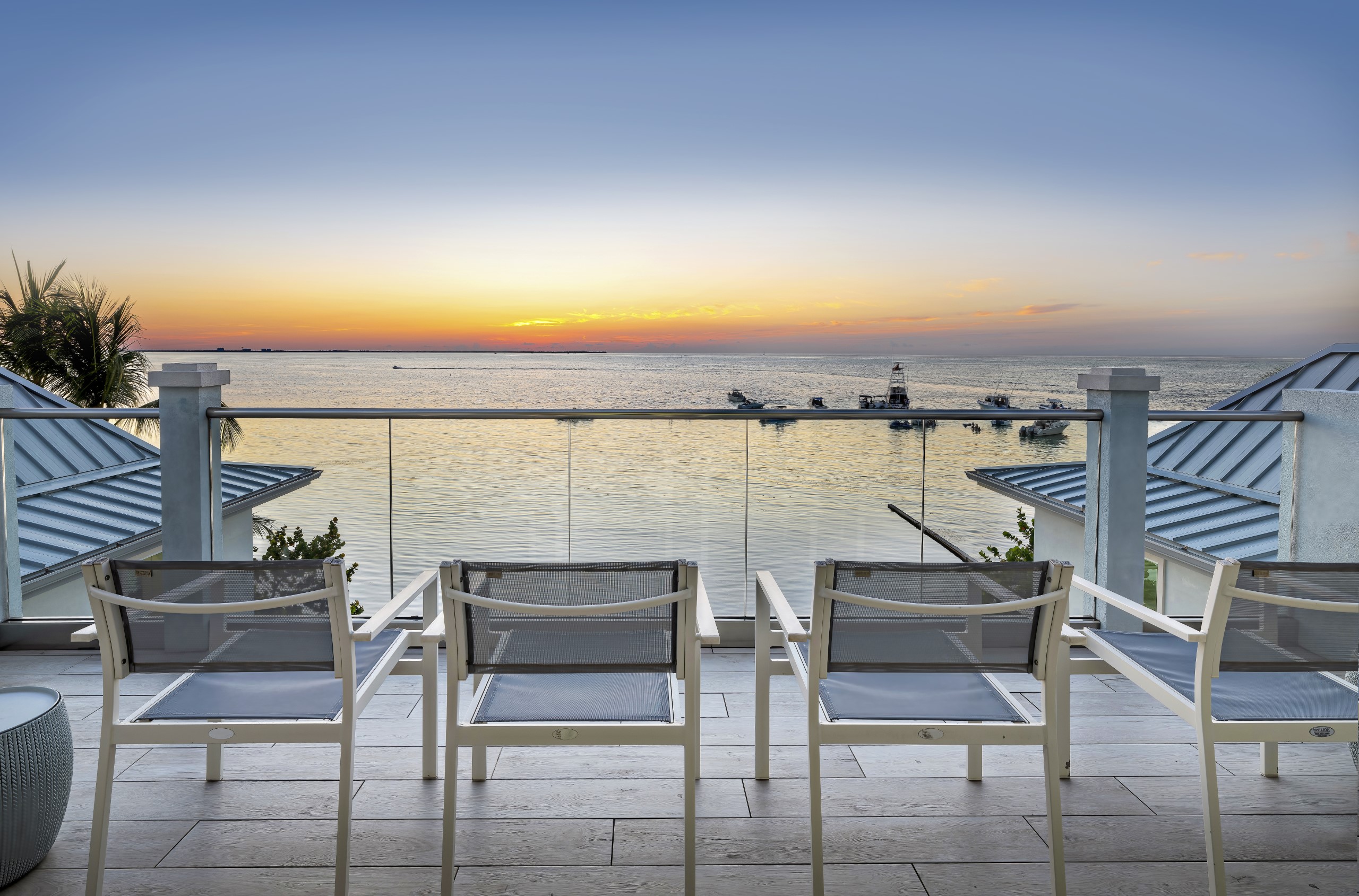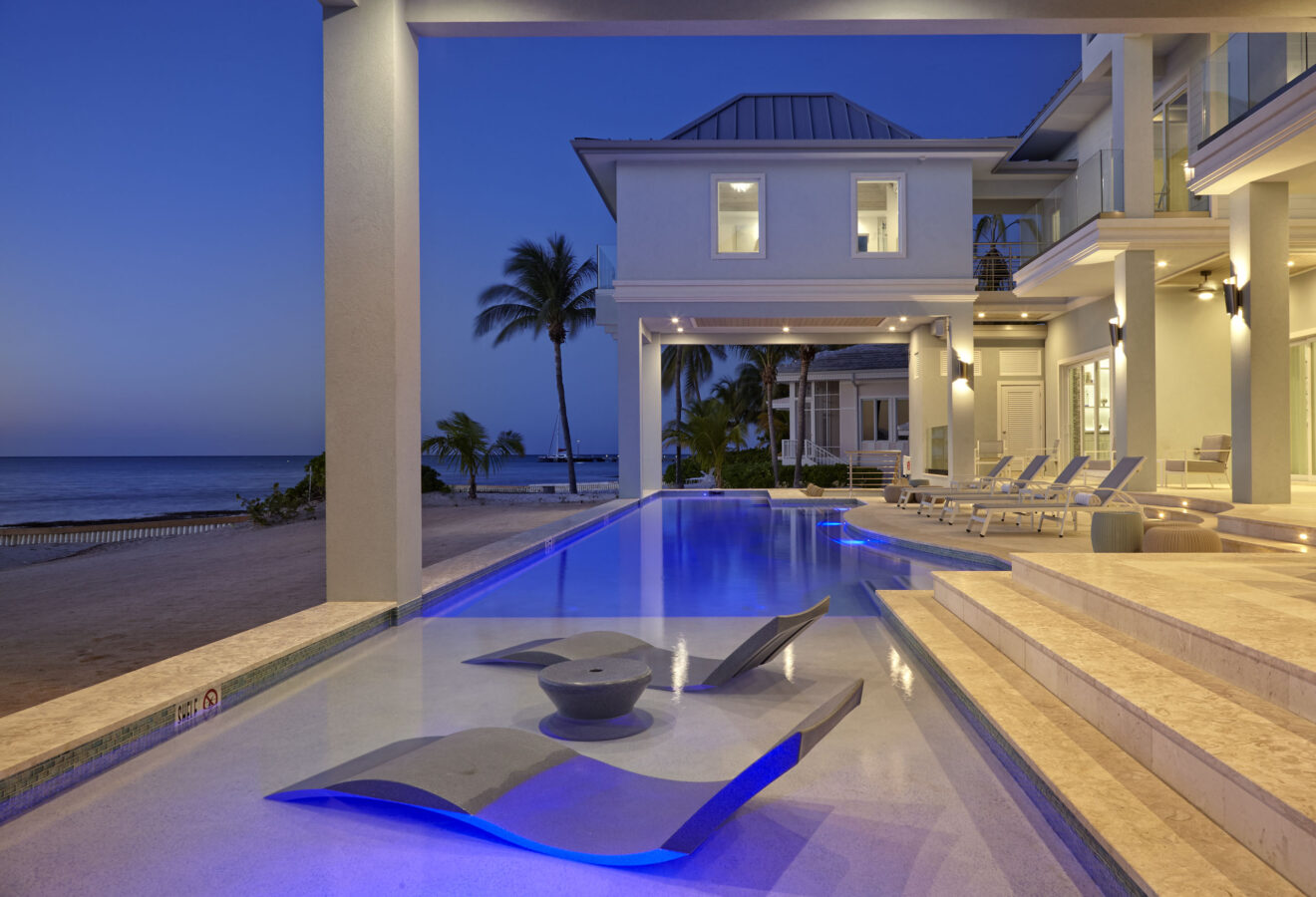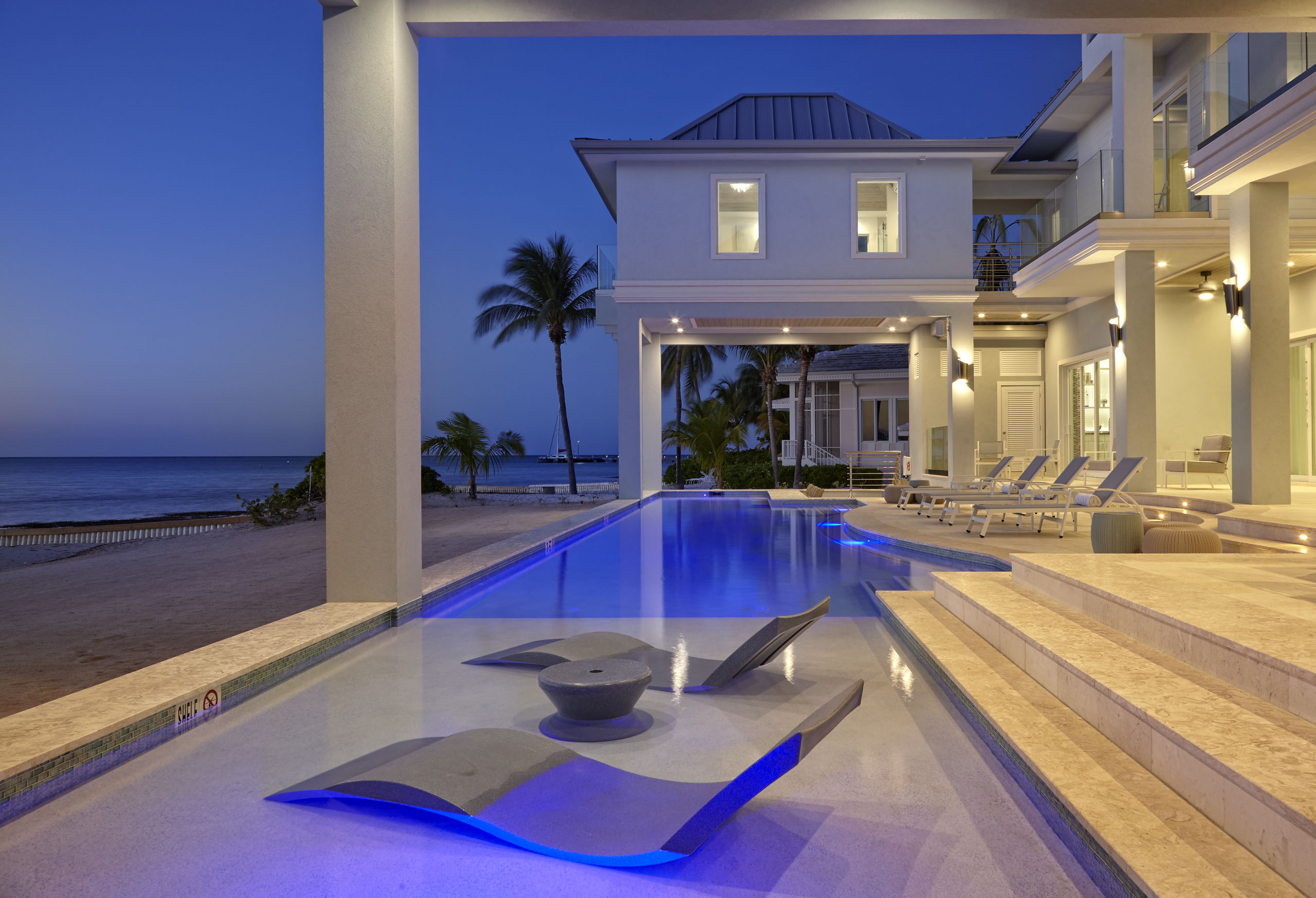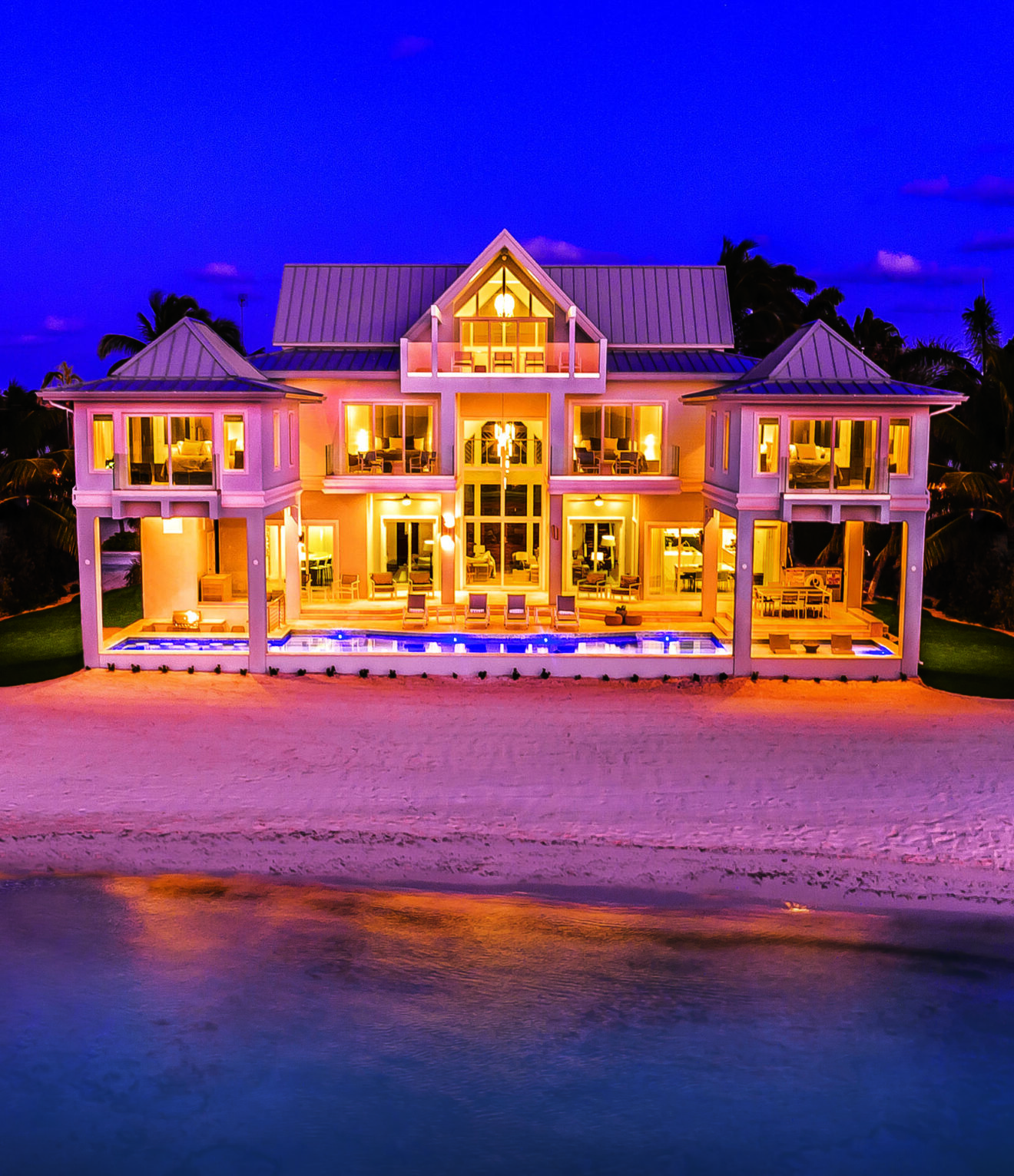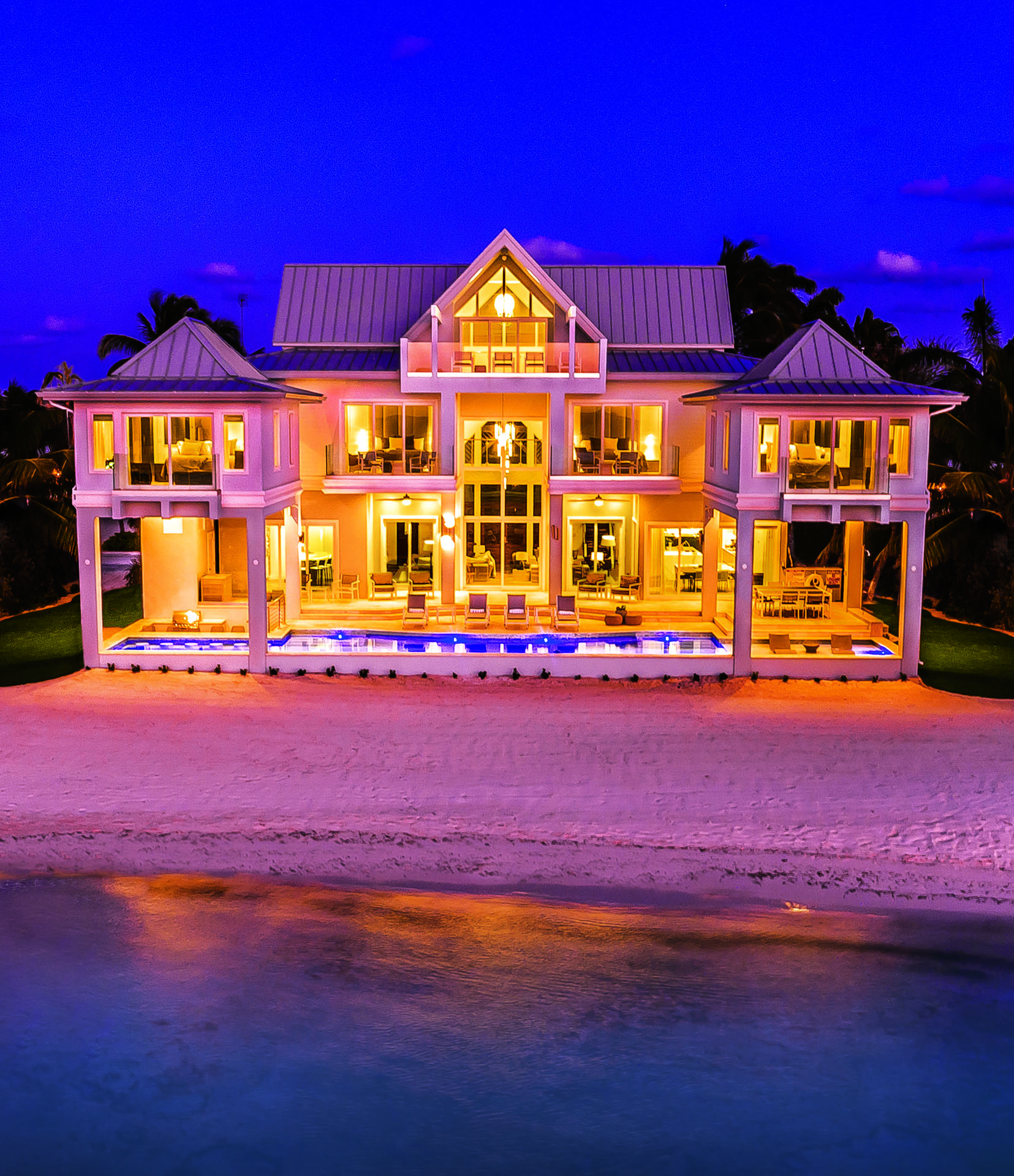 TAKE A LOOK AT THE PROJECT
---
Stunning 6 bedroom – 6.5 bathroom – 7800 square foot beach villa in Grand Cayman.
The Space
A 7,800 square foot oasis with beachfront views.
6 bed at 7800 square foot
Fully equipped laundry room
Reviews
Could not have been better – simply outstanding!

Joe S.

This is a spectacular home in a spectacular location! Unbeatable oceanside view, with a pool as well. Looks brand new, and location is within a quiet community in Rum Point. The property manager (Tracey Kline) could not have been more cordial and helpful. Definitely pay attention to her recommendations for restaurants and activities — all 5 star. Best family vacation ever!

Wonderful

Chris R.

This is a good house, we love hiring the chef for 3 nights, swim out on the beach with the stingrays. The grandkids loved everything

Spectacular Rum Point house!

A.R

The house is stunning and was very welcoming to our group of 8 adults. There was plenty of room for everyone. The pictures are pretty spot on for what the house looks like, just more grand in person. The appointments were all top notch. The pool and grounds were all well maintained. Tracey and the management team were very responsive and also provided excellent recommendations for restaurants and island activities. We didn't have any issues and all enjoyed a relaxing vacation. The sand bar is about 50-100 feet off the beach. It is a gathering spot for other boats especially on Sundays which did create more noise later into Sunday evening. Overall a beautiful property and an amazing stay!

Perfect stay!

Jyoti S.

We couldn't have had a better family vacation! The house is absolutely stunning and includes every amenity. The property manager Tracey was incredibly helpful leading up to our stay – she had great recommendations and responded promptly. During our stay she was also available and on top of everything. The house is set up so guests can truly have a carefree vacation and every detail is well planned. A wonderful stay and home that I'd highly recommend!

Absolutely Fantastic Home and Property Management Team

Mary M.

The pictures don't do it justice. The home is stunning and beautifully appointed – and yet homey, comfortable, and fantastic for groups at varying ages. Tracey, Justyna, and the whole property management team were incredibly helpful, kind, fun, and responsive to any request or detail (lost child lovey at 11pm? mom broke the coffee pot – do you have another? broken fin on paddle board?). It was honestly our best rental experience on VRBO to date – in any country.

I noted other reviewers mentioned the remote location of the home vs. Seven Mile Beach and Georgetown Restaurants, etc. This is true – but was very manageable for us with some planning. We targeted a few "SMB" days where we could hit the hot spots, rent a beach cabana at the Westin, and then just enjoy the peace of the property, the water, the pool, etc. on other days. There was even a tame stingray who swam with us each morning in the sandbar in front of the home!

Nearby Chisholm's market has a lot more than you'd think, so you can do 1-2 big shops at a market 20-30 mins away and then top up what you need easily nearby.

I lived on island in the 90's, and this experience was one of a lifetime. All members of my family – ages 10 to 78 loved their time at Sun Serenity.

Great Family Home

Taylor W.

My entire family enjoyed the Sun Serenity Villa and I especially loved that the home was kid-friendly.

Love this house!

Alicia G.

Stunningly beautiful, impeccably decorated, clean home with all the amenities you need! The A/C works very well! Would definitely stay here again!

Sun Serenity – Paradise!

Jonathon C.

Our group of 13 people (3 families) spent 5 nights a this amazing home! This pictures of this amazing house do not do it justice! The amazing amenities, outstanding view and great location will exceed your expectations . If you want to get away from daily grind and just relax and have a wonderful experience then this is the home for you. Proximity to Kaibo Marina and with a couple of restaurants/bars within walking distance to the house give options to choose from. We ate at the wrecked bar and grill, Rum Point Club, Kaibo Restaurant and Kaibo beach BBQ. Pool was great as well as enjoying the waste deep clear water that extend several hundred yards from beach. If you are looking for a great vacation spot then you need not look any farther I would definitely come back to this home again!

Amazing!

MaryAnn F.

Beautiful property Great for a large family Lots of things to do close by

Great location and amenities perfect for our family.

Daniel R.

Overall very satisfied!

I've stayed at five star hotels around the world, but this stay was much better! We all kid about not having to save poolside chairs or finding spots on the beach. We had a complete oasis for ourselves. Our daily workout was 10 or more kayaking trips with the grandkids. We are definitely coming back.

50th Birthday celebration.

Kim D.

Fabulous week in a beautiful home. We had 5 couples celebrating 3 birthdays and it couldn't have been more perfect! Chef Remy was a great treat. And a private charter on the water was amazing. Honestly, one of my top 3 favorite vacations. Thank you for making us so comfortable!

Beauty Inside and Out

Leesa F.

As soon as you step in the door you know you have made the right choice. Sun Serenity is an absolutely beautiful home and when you top it off with the view it is perfect.

The open living area is a wonderful area to gather with our large family. The upstairs play room is a fun place to enjoy games and again, views. Also the balcony there is great for a massage therapist to come set up a table and give much needed massages!

The icing on the cake is having 4 Master bedrooms that overlook the amazing view. There is another Master bedroom on the main floor and a fun kids' bedroom on the second.

Tracey is a delight and so very helpful. Any questions are dealt with immediately.

All in all, we all enjoyed our week here and will look forward to returning!

Sun Serenity sets the bar so high that it will defy comparison for anything after this!

Judy H.

Although it's an hour's drive from the 'action' of Seven Mile Beach, we were a family reunion of 12 adults from all over the US, so we could make our own action, or better stated…inaction. Sun Serenity is truly a taste of Paradise, inside and out, so other than a couple of dinners out (Kaibo Upstairs not to be missed) and a stingray boat excursion for some…no one wanted to leave the property.

Owners Tracey and Richard Kline did an extraordinary job in architecture and design, befitting the many awards bestowed on them internationally. Beyond that, Tracey's thoughtfulness in every detail, which began before we arrived, by the way, was hospitality at it's best.

We couldn't have asked for a more beautiful environment to enjoy memories that each and every family member will carry with them forever.

The Ultimate Vacation!

Deena G.

All the reviews of Sun Serenity are superb so I will attempt to mention the unique features of this magnificent rental that do not generally appear in reviews. We are an extended family of 6 children and 7 adults. This vacation goes to the top of our list. The house is beautiful, comfortable and very well appointed. The Rum Point location on the island is A+ as there was a calm, serene, local flavor unlike the SMB side of the island. The beautiful shallow calm waters on the beach made for many safe outings into the water with little kids and on the two canoes/kayaks provided The 3′ deep heated expansive pool with huge ledge around it was ideal for swimmers and those still not comfortable with the water. We had never experienced being able to sit at the pool and be able to see/hear and communicate with our older kids who were playing in the sand. This feature was the ultimate. It was like an open concept outdoor space…those at the pool could chat with those at the beach.

Just a note from the germaphobe, I saw the bedding, including the mattress pads and blankets, being washed as we departed Sun Serenity.

Kudos to Tracy and Justyna for being so on top of everything. We can not wait to come back!

Fantastic home in a lovely quiet location.

Ann S.

Sun Serenity is a beautiful home, exactly as presented on the website.

The house is perfect for 4-5 couples with kids. Everyone gets a beautiful room with great views.

The owner and staff are all extremely friendly.

Such a spectacular home that there is no need to venture out.

Absolutely amazing house!

Richard J.

Our entire family thoroughly enjoyed Sun Serenity. The house itself was perfect in every way. There was enough open gathering space for us all to enjoy a gourmet dinner with Chef Remy with live entertainment and simple breakfasts cooked by me! The bedrooms were great and the grandkids loved their room with the glow in the dark shark and bunk beds! The kitchen and bar area were amazing and provided every amenity we needed and then some. Outside the pool and deck area is amazing. We spent a lot of time in the pool. Unfortunately the seaweed hit the shore and according to the locals at Rum Point this is the first time it was like this in 14 years. They even shutdown the wave runner rentals most of the week. But Rum Point was fun and the waitresses at the two restaurants couldn't have been nicer. Overall our vacation at Sun Serenity was an amazing success for all! Thank You for all of your suggestions. Chef Remy was amazing. The car services worked well. And having Eddie shop and stock the house made it very easy for us which is amazing when you think about the needs of 10 adults, 9 children all under 7 years including 3 infants!!! From diapers and Enfamil to the needs of the adults – Eddie had delivered everything we asked!

6 Couples – One Fantastic Trip

Gary P.

We arranged for a 50th birthday party at Sun Serenity . It was everything that we wanted. We had 6 couples, and left our kids at home. The place was perfect. 40 mins from the airport. We worked with Tracey the owner who recommended a provisioning service which was very reasonable and we restocked after the first night. Tracey also recommended a few Chefs to use for dinner. After "interviewing" 3 or 4, we chose Chef Remi, who was outstanding. Food was perfect and he worked with our party with any diet restrictions. I highly highly highly recommend Sun Serenity. We would come back with a couple families as well as the space is more than adequate.

Beautiful home

Anna Marie M.

This property was truly amazing, the house was gorgeous and accommodated our group perfectly. The layout, the common areas and the overall setup were more than expected. If I had to complain about anything it would be the master suite didn't have a door in the bathroom. I love the ooen concept but would prefer to do my business behind closed doors. Also, the pool was not cleaned prior to our arrival. A phone call helped send out the pool cleaners and our issues were resolved very quickly.

I would definitely stay here again, it was a beautiful home!

Exceptional Villa

Ann B.

Sunset Serenity lives up to its name. The ville has every amenity one can imagine from a gorgeous kitchen with 2 refrigerators and a separate bar that lights up. It is almost as big as the kitchen. The living room and all bedrooms are impeccably furnished. It is clear a lot of thought and planning went into the decor of the villa. It is situated on Rum Point and it is so VERY VERY quiet compared to Seven Mile Beach. We walked out in the ocean up to our waist every day and very friendly stingray swam around us. We also saw some very nice large clownfish. I got severely depressed when I had to leave!

BEST decision we EVER made about a vacation!

Kristin H.

Look no further, you have found the ultimate vacation location and dream house! I searched for weeks to find the perfect fit for my family and I can honestly say this house HAS IT ALL. As beautiful as the pictures are, it's even more gorgeous in person. From massages on the third story rooftop terrace to drinks at the incredible bar, this house accommodates whoever and whatever you are looking for. What really made this vacation so easy to plan was Tracey, the owner of the property. She is without a doubt the nicest and easiest person to coordinate with. She sent over countless recommendations, which I suggest you listen to, because they are all amazing. She also met us at the property when we arrived to tour the house with us. She goes over and beyond and it makes a huge difference. Don't hesitate to book this amazing house…I promise that you will not regret it. We look forward to coming back sooner than later!!!

Amazing Villa!

Pamela W.

Our family absolutely loved Sun Serenity for our Thanksgiving get away. There were 8 adults and two small children and we had more than enough room.

This home is spectacular.

Every detail was thought about to make our stay perfect. Tracey and the staff were friendly and very accommodating.

The view from the four main bedrooms is breathtaking.

We enjoyed several dinners prepared by Chef Remy. We highly recommend his services.

We also enjoyed Kaibo Upstairs, Kaibo Beach BBQ, The Wreck Bar at Rum Point, The Italian Kitchen , and Over The Edge. We enjoyed everyone of these unique restaurants and would recommend them to friends.

We took a private tour from Red Sail at Rum Point to Stingray City and snorkeling. They were wonderful.

We rented paddle boards from White Sand Water Sports.

This is a must. The water in front of the Villa is perfect for paddle boarding.

We look forward to returning to Sun Serenity and would definitely recommend this beautiful home to anyone looking for a special trip to paradise.

Grand Cayman Dream Home

Alan C.

I have booked many homes on HomeAway, stayed in many hotels, have even listed 2 of my own vacation rentals on HomeAway. I don't typically write reviews, however, our recent trip and stay at Sun Serenity Villa with 9 family members and friends is likely the most memorable trip for all of us and would like to share our experience.

Without doubt, Sun Serenity is by far the best property we have stayed. A lot of research was done prior to this trip. We must have looked at over 20-30 Grand Cayman properties before we finalized on Sun Serenity. Our decision was based on 1) Location 2) Property and its amenities 3) Ease of communication with the owner.

The home far exceeded our expectation. Upon arrival, we were warmly welcomed by Tracy, the owner, who toured the home with us to familiarized us with all the amenities of the home. A lot of thought went into the design of this home. The layout is very open, the rooms are spacious, all of which have their own en suite bathroom. This signature home is beautifully decorated with unique artwork and accessories. The color scheme is bright and airy and lends itself well the gorgeous blue ocean backdrop.

This villa has so much room. There is space for shared activities as well as room for privacy and solace. From the 1st floor bar, the 2nd floor mezzanine lounging area, the 3rd floor sunning/meditative balcony and game room, to the outside patio and pool deck, all 9 of us had our own private space (not including our bedroom) if we needed some alone time to enjoy the peace and quiet.

Music can be had throughout the house (and outside) via the home's Sonos System which was a breeze to use. One's own music on our smart devices can be streamed to the system.

It was a pleasure working with Tracy, the owner, in preparation for the arrival, during the arrival and even after our departure.

We are proud to say that we have stayed in THE HOME that won the Best Award at the 2017 International Property Award in London!

-Alan, Brett, Melinda, Yvonne, Lung, Maria, Roland, Tyler, Brandyn

I can't say enough about this house! 5 ⭐️!

Erica M.

This house is unbelievable! It made for a perfect birthday get-away, and we can't wait to go back. Absolutely breathtaking! The owners were so very helpful & made the booking as smooth as possible. Can't say enough about how happy we are we that picked this house. Thank you, Tracey, for everything! We hope to see your house again soon!!

Superb!

Pat J.

The house is just great. It is beautiful and well equipped. The location allows the young and old to paddle board and kayak with easy. The owner is available to help fulfill your every request. I've rented lots of vacation homes but this goes to the top of the list and is truly exceptional

Absolutely Perfect!!! Start to Finish.

Andrew W.

I spent 9 months planning a 20th Anniversary getaway for my wife with 5 other couples. From start to finish Tracey Kline went above and beyond what she had to do to book this house. From the recommendation of a delivery service for food, a chef, transportation to all of our excursions, pool side musician, massages, things to do on GC, a photographer, and a top shelf dinner reservation at Kaibo Upstairs….she was perfect, better than I have ever experienced. And the house…..oh my gosh…it was AMAZING, and we have rented several swanky houses, and this was the best of the best. Tracey and her husband spared no expense on the quality of this house to the tiniest of detail. My only disappointment…..I booked it for too short of time. I could have stayed there indefinitely. We usually stay at the Ritz, but this house and service from Tracey and the housekeeping crew(daily)make the Ritz look like Motel 8. I cant wait to return to Sun Serenity, I miss it already.

Sun Serenity is absolutely stunning!!!

Alexandra P.

Words can not possibly express how magnificent Sun Serenity is. The house itself is extraordinary and the location could not be better. The house is situated right in Rum Point on a beautiful sandy beach…the sunsets were amazing! The house has everything you'd ever need and is done to perfection. Tracey is the absolute best and was available to us at a moment's notice…not to mention how she helped us plan our trip and hit the best spots to make my Birthday weekend extra special!!! Love her…and this house!!!! We will be back!!!! -Alex P.

PARADISE

Lisa E.

This property is absolutely GORGEOUS!! Every detail of this house is just perfect. Everything, including the spacious private bedrooms, the furnishings, the sports bar, 3rd floor roof deck, the outside pool area, has been carefully thought out. Not to mention, the location of the property is one of the best features. My family stayed during spring break. We truly found a piece of paradise! Cannot wait to go back!!

Vacation of a Lifetime!

Amy V.

There are not enough words to explain the perfection of Sun Serenity. We shared a magical vacation with our dear friends in this beautiful house located in a prime location on Grand Cayman. Tracey made planning our trip seamless and the home was more than we dreamed it would be. We were in awe the minute we walked thru the front door and looked thru the beautiful windows to the blue green water steps out the back door. Everything was perfect: plenty of space for the 11 of us (two families) indoors and out. 5 king sized bedrooms (4 ocean front) and a kids bunk room allow everyone to spread out. The main floor has a beautiful well stocked kitchen with an eating space attached, a double family room and a "sports bar" where we watched many sporting events over cocktails. The top floor has an amazing deck to watch awesome sunsets. The pool backs up to the private beach where one can walk out into the water and enjoy many hours of snorkeling, swimming and fishing. The house is a short walk to Rum Point where one can enjoy water sports, an island grill and fine dining. Another shout out, to Kaibo Upstairs, right up the street for an awesome fine dining experience. All in all the 11 of us had an unbelievable vacation. Thank you Tracey for all your help along the way!

Sun Serenity – Serenity in the truest sense!

Karen B.

What an amazing home! The owners have truly thought of everything! The house is beautiful and has so much to offer – 4 ocean front master suites, a luxurious ground floor master, and awesome kid's suite. The kitchen is well appointed for chefs of any caliber. A gorgeous bar and mezzanine with stunning ocean views. The beautiful swimming pool and deck make this home a wonderful welcoming accommodation for families of every age.

This home is a short walk to Rum Point where guests can enjoy island fare including drinks, food, shopping and water activities.

This home is the perfect luxury family getaway!

Can't even explain it! Over whelmed! Wow!

Daniel N.

This place is over the top! It's truly heaven on earth. The home is a 3 story beauty perched on a private beach with a crystal clear sandbar steps from the back door. The master suites feel as if your over the ocean. I can't say enough about my stay here. The location alone was worth it. A++++

The stress washes off you as you enter the door.

Dan T.

This property is GORGEOUS, amenity-rich, and immaculate, through and through. It is a true paradise. The modern architecture and interior decorating is tasteful and inviting, as well as comfortable. Every detail is incredible and nothing was overlooked in its design. There's no need or want to leave the home once you enter. I could watch the sun set from that beach terrace every night for the rest of my life.