Sun Serenity is now moving into the final stages of development and it's becoming more and more evident every day just how beautiful this property will be. The striking grey-washed cedar planking has now been installed in the vaulted ceilings of the Pavilion Suites along with the delicate "coral-like" chandeliers that are perfectly suited for the space.The luxurious Kauri wood tile flooring can now be seen gracing the stairs. The fluidity of the pattern and the elegant shading of each step really accentuates the uniqueness of this extraordinary tile.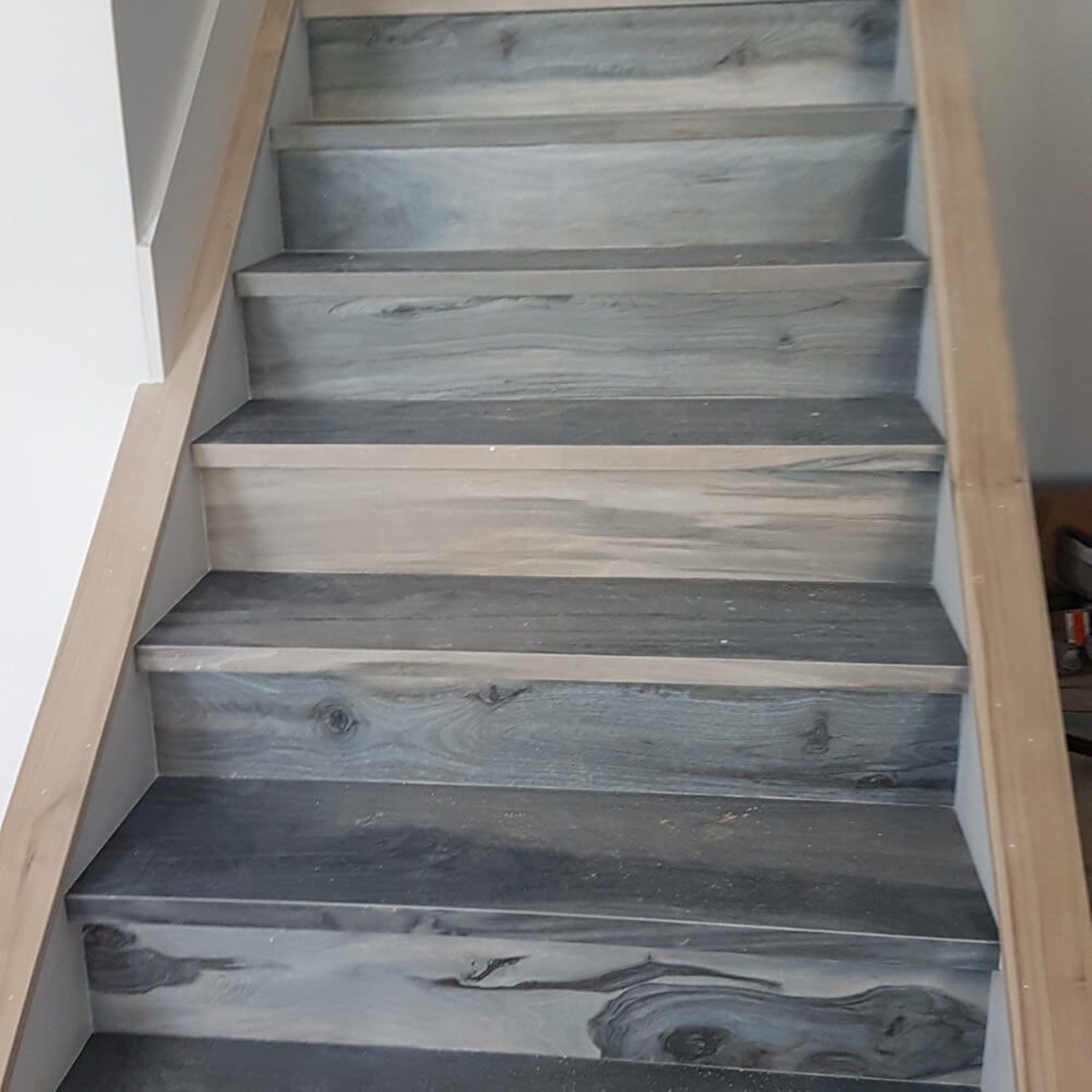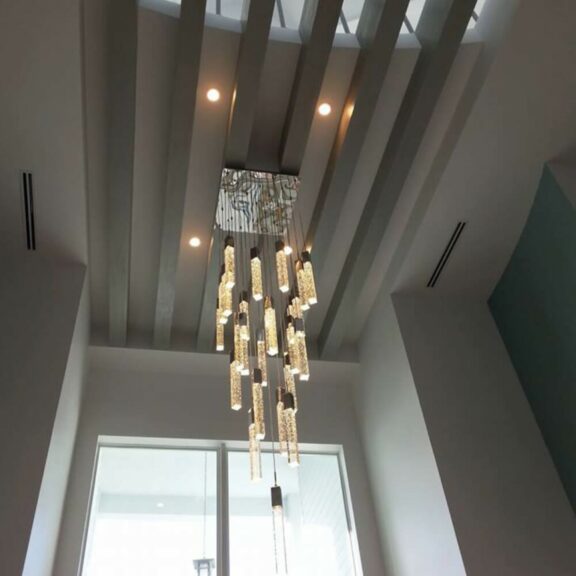 We are also very excited to see that the installation of our gleaming new living room chandelier has been completed and mounted to the recessed accent beams that span the entire main space and third floor mezzanine.
Overlooking the North Sound, you will find both of the second level King Suites with their shimmering silver beamed ceilings and drop pendant lighting that have been recently mounted over the soon-to-be installed night tables.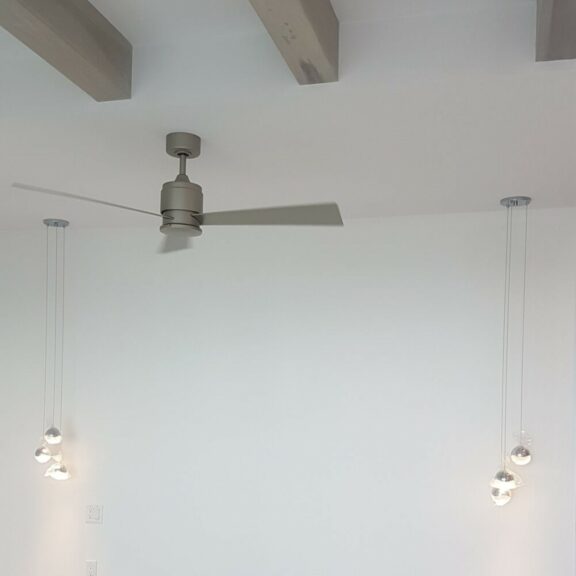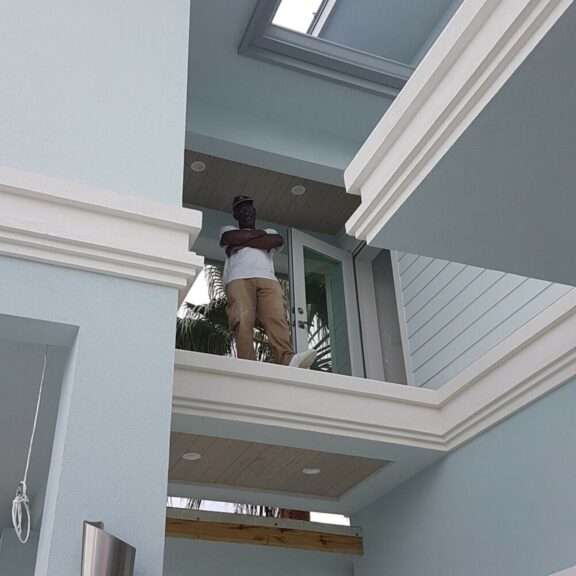 The ever-present Sun Serenity Superintendent Mr. Clive Matthews overseeing the proceedings.
Our Encompass Team has been hard at work prepping our sports bar in anticipation of the custom shelving that will soon be put in place.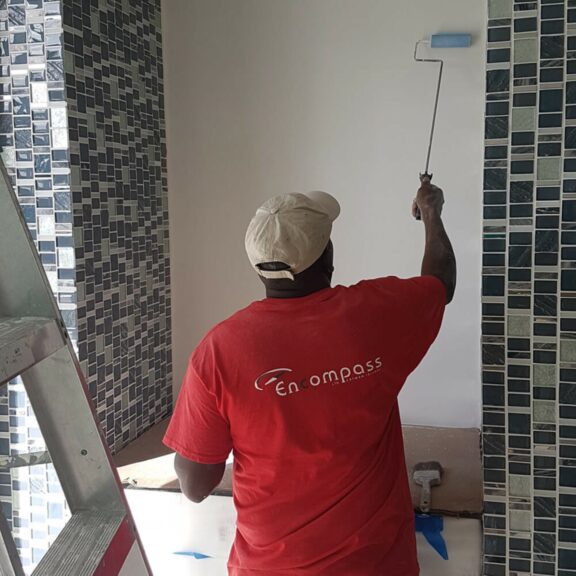 Moving to the outside of the property, overlooking the turquoise blue waters and sun kissed powder sand beaches of Cayman Kai at Rum Point is the elegant pool and surrounding shellstone decking. The pool has been finished with the lustrous sea hued glass accent tiles and to accompany the pool is the new outdoor shower with its Caribbean Sea influenced glass tiles.